UCLA researchers take lead in genetics study of California's native species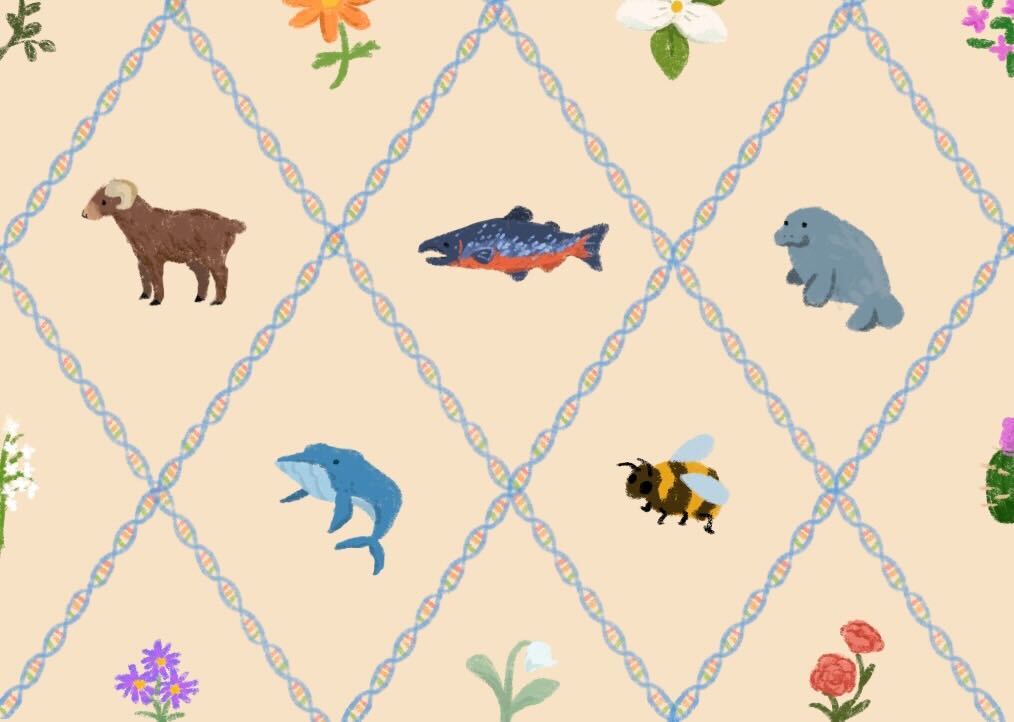 (Nikole Liang/Daily Bruin)
UCLA researchers are taking the lead in the California Conservation Genomics Project, a state-funded project led by academic researchers aiming to gather genetic information on species native to California.
The project is a collaborative effort between scientists affiliated with all 10 UC campuses, as well as members of many agencies. The researchers are working together to gather and record the genomic data of over 150 different species.
Previously, researchers focused on population size as an indication of species' health, said Zachary MacDonald, a postdoctoral fellow who studies butterflies working in the lab of Brad Shaffer, the project's director. He added that new findings have shown that genetic variation, or the differences in DNA sequence between individuals of a population, is vital for populations to be able to persist through time.
"(The) more variation there is, the more likely it is that you're going to have variants that can work together to respond to that novel challenge and things like climate change, or pesticides, or diseases that are spread around the landscape," Shaffer said.
Shaffer, who is also a distinguished professor of ecology and evolutionary biology, added that a goal of the project is to identify and protect chunks of landscapes where most species are genetically healthy and diverse, since those are the populations that can persist without costly human intervention.
"In my way of thinking, the optimal conservation solution to declining populations and the potential threat of extinction … is for populations of plants and animals to be able to take care of it on their own," Shaffer said.
These populations are most likely to persist in the long term in their locations, and they can also be used to help other populations that might not have the genetic diversity to survive on their own, MacDonald added.
Scientists across the UC system proposed species for the project to study. Victoria Sork, co-director of the CCGP and distinguished professor of ecology and evolutionary biology, said species were chosen based on whether they were endangered, their roles in their ecosystems, the cost to study their genomes, and whether or not they could find laboratories with experts on the chosen organisms.
After a total of 153 species were chosen, Shaffer said the scientists were sent to collect up to 150 samples of their respective organisms of study across all regions of California in which they reside. The project then collected and analyzed the data across samples of each of the species. The sampling fieldwork is almost finished and is expected to be finished by April, he added.
Members of the project will then take the data and use it together to make large-scale conservation recommendations to the state, MacDonald said. After the genomic data has been collected, researchers will also map out genetic variation data to find trends of regions with high genetic diversity.
CCGP leaders said once the project is completed, the data could help organizations take a more informed approach to decisions regarding future conservation efforts.
Erin Toffelmier, associate director of the project, said one of the end goals of the project is to bridge the gap between researchers and field experts.
"Part of what we're dealing with in the CCGP is really trying to talk to all those people who are on the other side and trying to do conservation work on the ground and make sure that they have access to these kinds of data in ways that they haven't had access before," Toffelmier said.
Sork said she believes the CCGP is a unique project.
"There's nothing like it in the world," Sork said. "And I think we could be proud to be in the state of California that appreciates the environment and appreciates conservation so that they're willing to invest in a project like this."