UC experts discuss policy responses to California mass shootings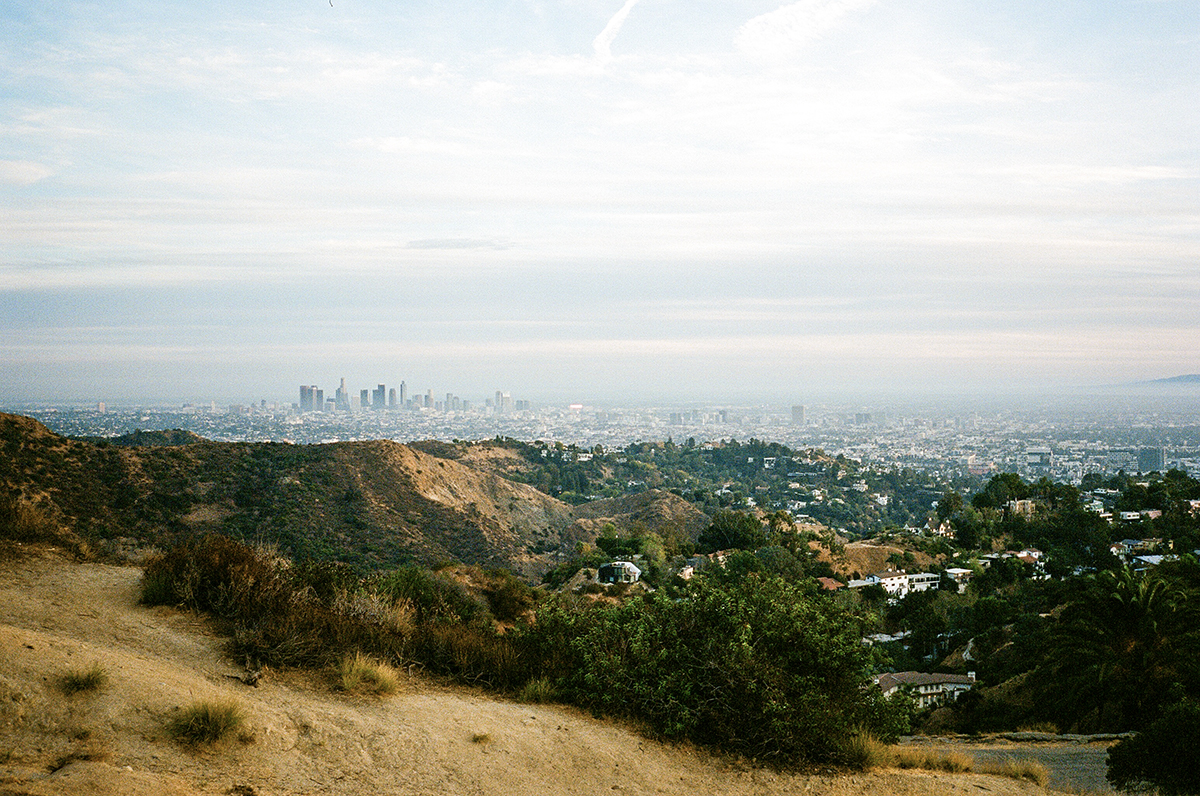 Los Angeles, pictured. Experts discussed possible public policy responses to a recent string of mass shootings in California. (Daily Bruin file photo)
Experts discussed possible causes and policy responses regarding a string of mass shootings in California in January.
A mass shooting in Beverly Crest on Saturday killed three people and injured four. The fatal event was one of the latest of 52 mass shootings that occurred across the country last month. California, the state with the strictest gun safety laws in the country, also had mass shootings in the communities of Monterey Park, Half Moon Bay, Oakland and San Diego in the last 10 days of the month.
A mass shooting is defined as a shooting where four or more people, not including the shooter, are shot and/or killed in the same location, according to the Gun Violence Archive.
According to data from the LAPD, there were zero homicides from the period of Dec. 12 to Jan. 14 in West LA, which matches the data from the same period last year. The shooting in Beverly Crest, which is located around four miles from Westwood, represented a sharp increase for the start of 2023.
Gun violence is an epidemic, said Dr. Garen Wintemute, founding director of the California Firearm Violence Research Center and professor of emergency medicine at UC Davis.
Although California has the seventh-lowest firearm mortality rate in the country, it is still considered a significant outlier when compared to many industrialized Western nations, Wintemute said. However, he added, the state has continued to introduce policies, such as gun violence restraining orders, to prevent mass casualty events from occurring.
"Among wealthy, industrialized nations, United States gun laws are a laughingstock," Wintemute said. "Our gun laws in California are much less restrictive than the laws in the U.K. and Japan and Australia, New Zealand, all of Canada, all of Western Europe. And it is not a coincidence that our rates of gun violence are much higher, even here in California."
In Monterey Park and Half Moon Bay, officials reported the suspects had been angry at the people around them, but interpersonal violence is not always related to mental illness, Wintemute said. He added that mass shootings account for about 1% of deaths from interpersonal violence.
UCLA announced in November that the university would offer new undergraduate public health degrees to allow students to study modern public health issues such as gun violence.
Dr. Kirsten Choi, assistant professor in the UCLA School of Nursing and UCLA Fielding School of Public Health, said policy response has been slow when addressing the threat firearms have on the health of Americans compared to other issues of public health.
"When we saw that things like cigarettes were killing many people or a lot of people were dying in car crashes, we respond with policies to reduce people's risks and to try to curb some of those causes of death," Choi said.
Choi added that mass shootings are difficult to study due to the lack of available data on the subject, despite promising policies introduced in California. Both she and Wintemute explained the importance of noting that the majority of firearm deaths are from suicide.
Gov. Gavin Newsom proposed new state gun policy measures Wednesday. If approved by the legislature, the measure looks to enhance the firearm licensing system, strengthen training requirements, advance protection for children by setting a minimum age requirement to own a firearm and establish more safe spaces free of firearms.
In his speech, Newsom called on state and federal lawmakers to work to decrease the amount of deaths accounted for by firearms.
Adam Winkler, a law school professor, said although California has firearm regulations, the amount of guns already in public circulation is another part of the problem.
"California has red flag laws," Winkler said. "California has universal background checks. As long as we are a society that's so heavily armed, unfortunately, gun violence is going to be part of that society too."
He added that despite efforts by members of the federal judicial system to rule its laws unconstitutional, gun laws do work when enforced properly. However, he said the policies do not go far enough to prevent firearm violence.
"California has some of the loosest, most permissive gun laws in the world," Winkler said. "We have to keep in mind that California, unlike most Western industrialized nations, is awash in guns, despite the fact that gun safety reform efforts are relatively strong here compared to other states in the U.S."