Former UCLA lecturer Matthew Harris deemed mentally unfit for trial after arrest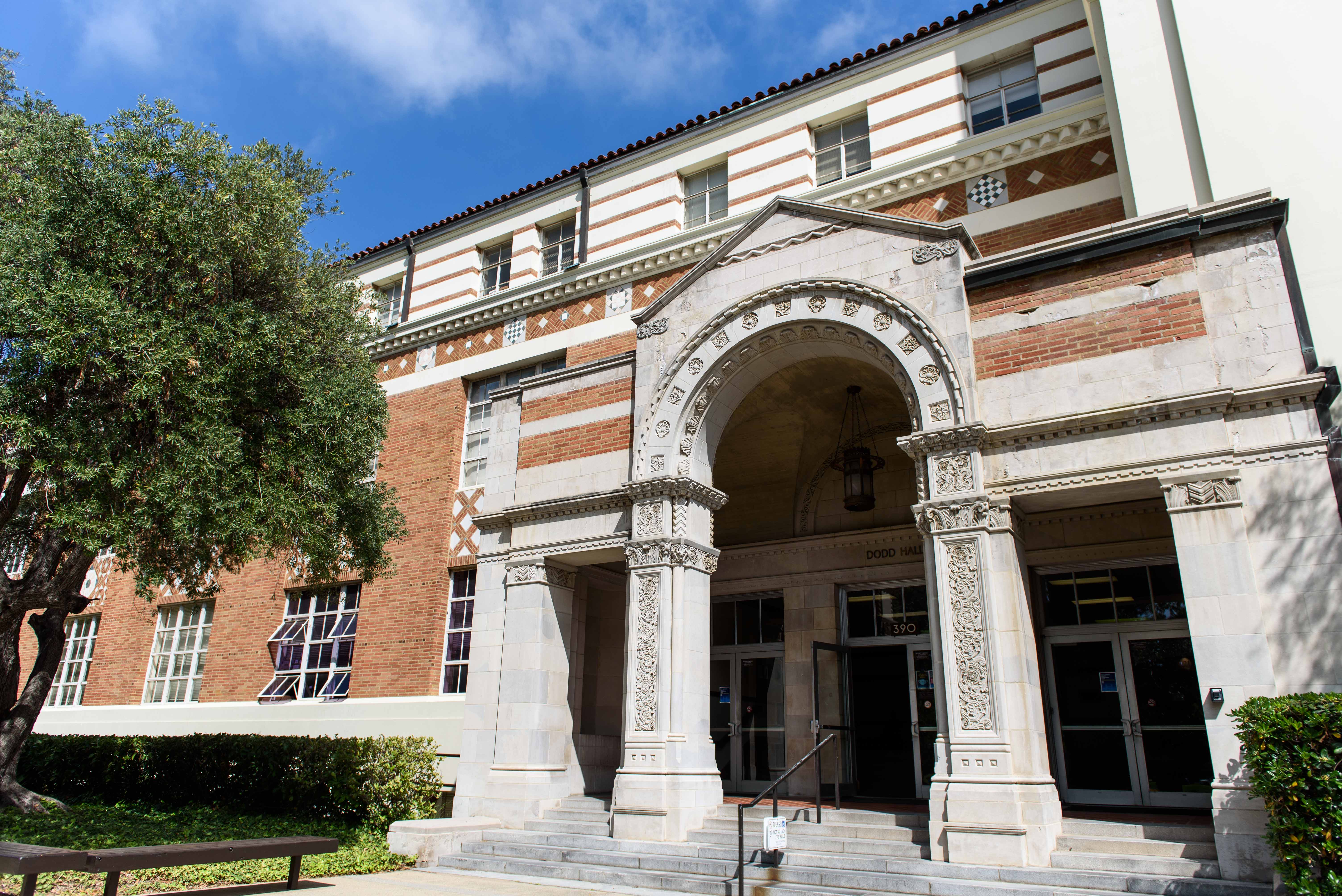 Dodd Hall (pictured) houses the Department of Philosophy. Former lecturer Matthew Harris was recently deemed unfit to stand trial by the United States District Court for the District of Colorado. (Daily Bruin file photo)
A former lecturer who was arrested by the FBI last year for allegedly threatening the campus and faculty was declared mentally unfit to stand trial by the United States District Court for the District of Colorado on Friday.
In the court order, Judge Raymond P. Moore wrote that former lecturer Matthew Harris was unable to comprehend the upcoming proceedings because of his mental illness, following an evaluation from forensic psychiatrist Dr. Leah Brar.
Harris was arrested in February 2022 and pleaded not guilty. He was charged and detained by officials in Colorado after he made threats to the UCLA campus community, sending an 800-page manifesto with threatening and racist messages to some students and faculty and publishing disturbing YouTube videos.
[Related: Former UCLA lecturer to face federal charge for shooting threats]
The judge's report sets forth the next steps for the case, including hospitalization, treatment and mental reevaluation of Harris at a later date.
Harris had previously been placed on leave by UCLA in 2021 as the university investigated reports that he sent pornographic materials to a student.
[Related: Students, classmate detail former UCLA lecturer's pattern of disturbing behavior]
Moore ordered a report of Harris' reevaluation within 120 days of his hospitalization and will then determine whether his mental condition has improved to a point at which the trial may continue.
Contributing reports by Shaanth Kodialam, features and student life editor.