Opinion: As a transfer student, I learned to adjust to my new chapter at UCLA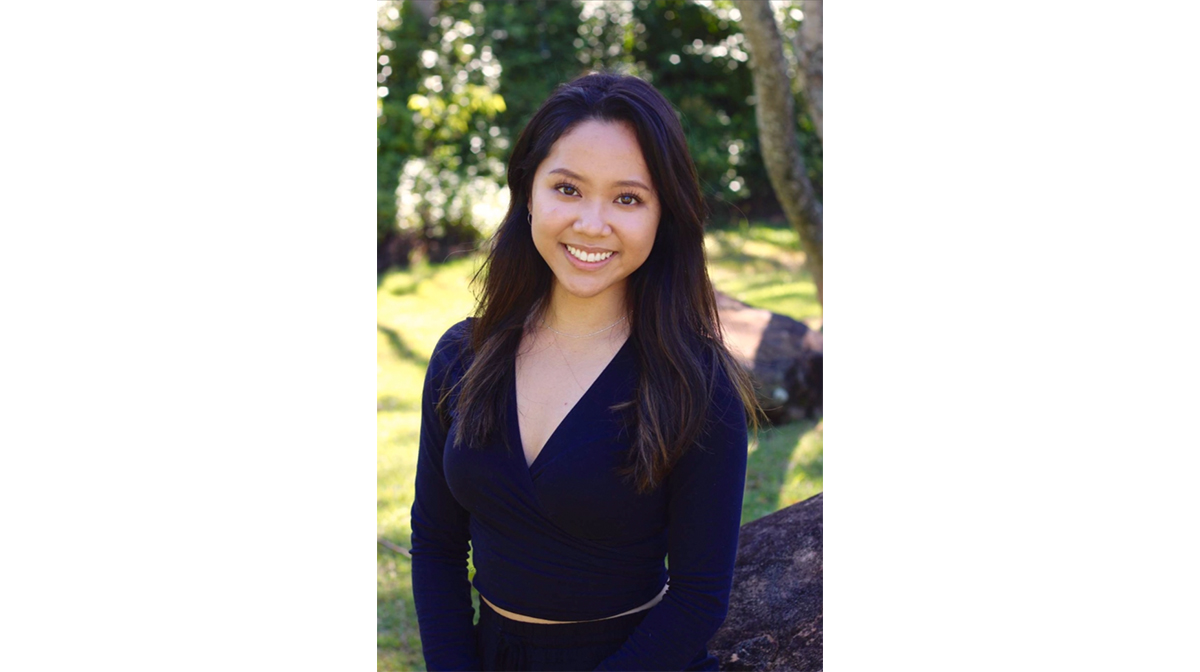 Tabitha Hiyane (pictured) describes starting a new chapter as a transfer student at UCLA. (Courtesy of Tabitha Hiyane)
I would say that I'm a goal-oriented person.
As a kid, I navigated life through tunnel vision, seeking clarity in my pursuits. Back then, the world looked linear, and life felt predictable.
Later, I began to realize that the compounding of my drive was atop a lens of anxiety. Feelings of tension were familiar, and over time, they became second nature.
I recall subjecting myself to shame and criticism for my perceived failures and feeling overwhelmed by the demanding goals that I'd set. At age seven, when I placed second at a judo tournament, I sobbed incessantly with the weight of disappointment and feelings of inadequacy. I cried once again in seventh grade when I missed a few measures of my oboe solo.
Mistakes were equated to falling short of the outcome I'd originally committed to. As with all perfectionists, the bar was set to perfection.
In pursuit of my ambitions, I was desperate to attain the goals I had set. When it came to pursuing higher education, these goals became my anchor, providing structure and control. Largely due to my nontraditional path as a transfer student, these ambitions affected the way I moved throughout the world.
In the long haul, I aimed to transfer to a four-year university, a longing dream that would wholly shape my community college experience.
It was all that I thought about – to the point where I found myself looped into a tireless cycle of disciplined resolve, rising momentum and inevitable burnout. I was adamant about following through and achieving what I had set forth, like a stubborn child.
To my detriment, I began to define myself through this journey. In passing, I would introduce myself by name, "Tabitha," age, "21 years old," and dream, "currently a community college student, looking to transfer over to a university." Speaking in this way was a self-affirming justification for myself.
For the past two years, I've put my nose to the grindstone. The routine that I grew into gave me a sense of purpose. At 4:30 in the morning, I'd work opening shifts as a barista and attend classes in the afternoon. Every weekend, I waitressed at my second job. I approached every semester with intention and took each class earnestly.
Being constantly in motion, I felt that I was progressing toward something greater.
Cut to today, I'm two quarters into my time at UCLA, with only 1 1/2 years left. Yet, over the past couple of months marking my transition to this school, I've faced a dilemma.
My drive, once burning so zealously for this specific goal, has waned. The flame burned out, and the drip came to a stop.
This is what I dub the "transfer condition."
It's the same kind of strange feeling you get when rehearsing for the last performance of the year or practicing for the final match of the season. There's a gradual buildup to a massively anticipated moment, only for it to be over in a flash – and then it's on to the next.
There's barely any time to mourn the finality of it all.
Starting a new chapter always feels so strange because it comes at the cost of the previous one. My time in community college had passed, along with the life that I'd lived for the last two years. The invaluable friendships, the gratifying teaching moments with professors and the quaint campus I'd walked through countless times all became ghosts of the past.
Though I was experiencing the new horizons that I'd long worked for, I was conflicted. I had built my life around this goal and deep down felt that I couldn't move forward without it. How could I, after orienting all of my time around this singularity?
I found the answer to be quite simple: you just do.
Creating new goals while shedding the old is the only path forward – the only path toward greater horizons.
Nobody said change was easy. But, by leaning into what was unfamiliar, I've surprised myself and discovered I'm more capable than I'd thought. I've capitalized on the countless opportunities presented to me and made each moment a learning one.
As time allowed, I found friends in different corners, connected with professors, and learned the ins and outs of UCLA campus geography.
I've discovered myself through friendships that I've continued to nurture outside of school: my study group in biology, my seatmates in comparative literature classes, and the various friends I've met in clubs and elsewhere.
Community, I discovered, was all around me.
Watching myself unfold in these new situations, I've become more familiar with who I am. Down in the trenches of Marxism and literary theory and wrestling with complex, conflicting ideas of authorship and the vexing works of Derrida, I've leaned into my interests. I've studied the intersections of literature and medicine, something truly gratifying as a pre-med English student.
Over the whirlwind that was these past few months, I've mourned the person I was. By contemplating the person I aspire to become, I've accepted the person I am. Reflecting on my loss of the past, I've realized all the potential that lies in my present and future.
Goals should not cause strife but inspire hope for the future.
I accept that my time here as a transfer is limited. I have no choice but to put myself in new and awkward situations and possibly make a fool of myself. I have to be okay with being wrong or making mistakes because that's the only way I'll keep on.
Little by little, the unfamiliar will become familiar, and I'll grow and change – as we all will, falling forward.