UCLA, Stanford students design prototypes to tackle dementia-related challenges
UCLA community members participating in the Japan-America Innovators of Medicine program are pictured. In a joint effort, three groups of UCLA and Stanford students participating in the JAIM program have prototyped various medical devices to tackle challenges associated with dementia. (Courtesy of Kanon Mori)
In a joint effort, three groups of UCLA and Stanford students participating in the Japan-America Innovators of Medicine program have prototyped various medical devices to tackle challenges associated with dementia.
In August, nine students in the JAIM program participated in boot camps at Stanford and UCLA, a weeklong trip to Japan, and three months of continued innovation in California to design medical devices that could support dementia patients, according to Kanon Mori, a fourth-year computational and systems biology student and co-founder of JAIM.
One of the groups, specifically focusing on aggressive sleeping disorders in dementia patients, showcased its device at the Tokyo International Forum on the Super Aging Challenge conference in November and caught the attention of the major pharmaceutical company Lilly, said Caden Davis, an inventor of the prototype and a second-year electrical engineering student.
Dubbed "REMbuds," the device – which has a similar appearance to AirPods – applies a periodic electromagnetic pulse to a nerve in the patient's ear, according to Davis. The pulse stabilizes the brain, preventing thrashing and slowly increasing levels of a hormone that helps control muscles during sleep, he said.
Before visiting Japan, the undergraduate students gained expertise in medical technology and production at both Stanford and UCLA's biodesign centers.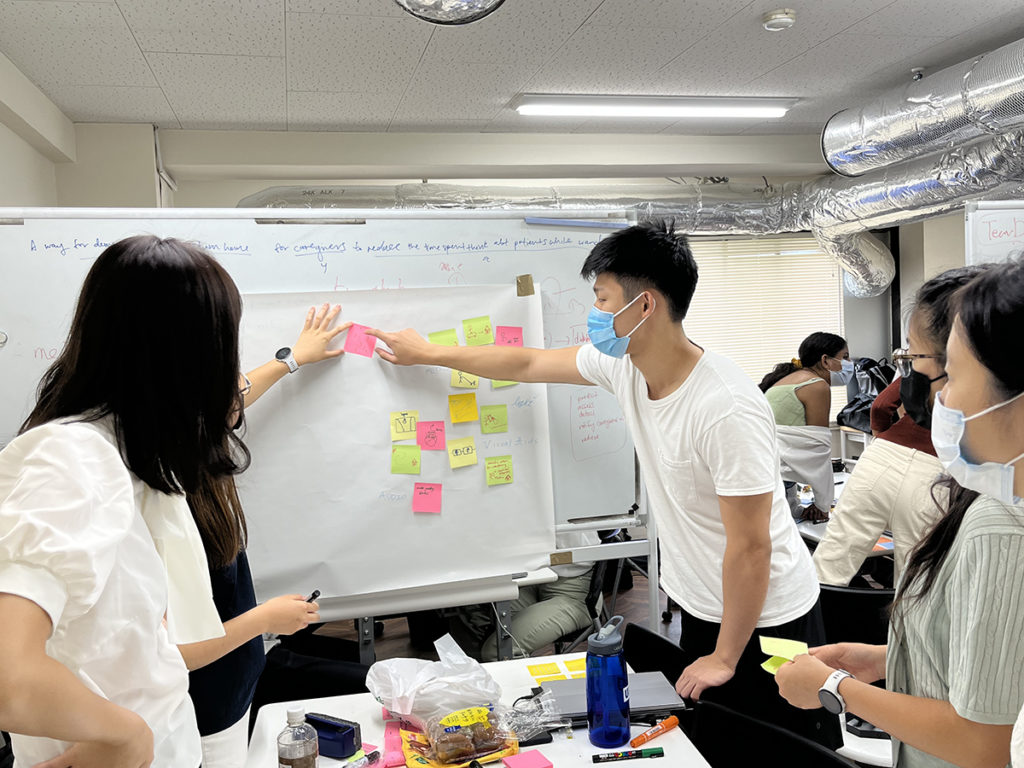 Tony Chang, a third-year biology major at Stanford, said his university offered educational power through access to high-end resources and experts. Chang is a project leader of Stanford Health Innovations in Future Technologies and a logistical support staff member for JAIM.
During their workshop at Stanford on Aug. 19, the JAIM students visited the prestigious Stanford Biodesign center and listened to faculty before participating in medical design workshops, Chang added. The next day, the group flew to UCLA for further education on innovation and entrepreneurship, Mori said.
"It was such an interesting experience to be able to collaborate and talk with them (the other students) and see their perspectives coming into the program," said Reyna Ho, a second-year physiological science student.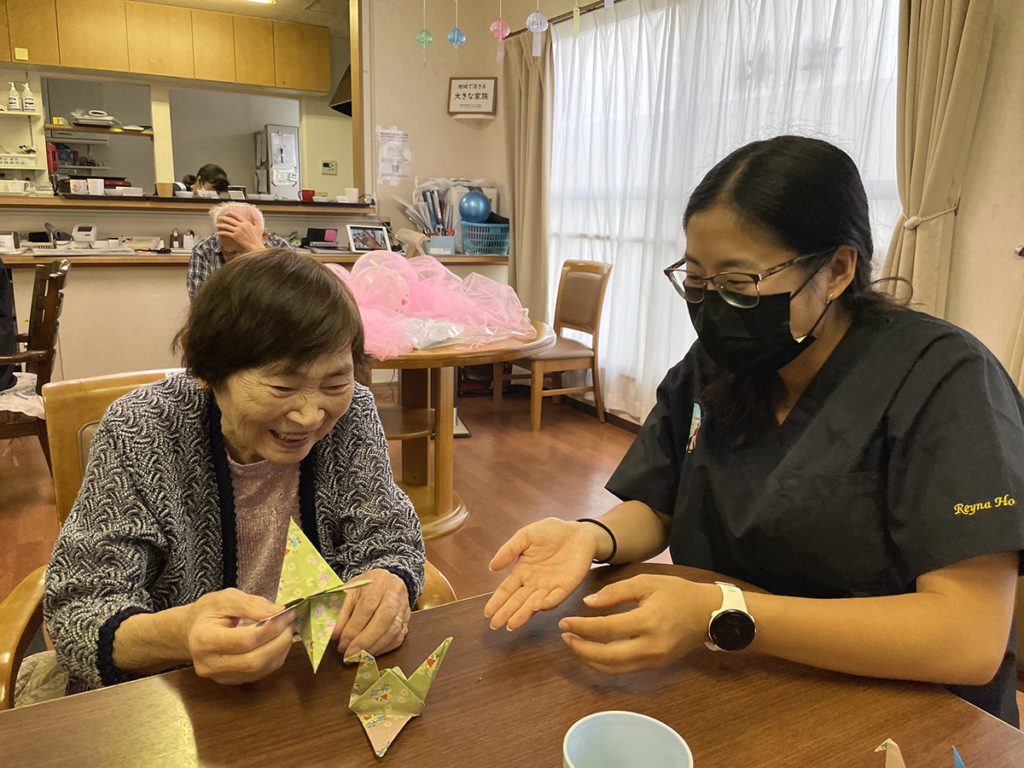 The students also visited nursing facilities while in Japan and spoke with dementia patients.
"It definitely reshaped my perspective on health care and made it a lot more personalized and individualized," Ho said. "I was always thinking of the patient population as a really big, broad spectrum of people."
Each group paired up with a Japanese medical student to tackle a specific challenge related to dementia.
While Davis' group focused on sleep, Ho's group focused on creating a prototype that could interpret facial expressions and body language in dementia patients. A caregiver could potentially wear the camera-based device and receive nonverbal information about a patient's needs, she said.
"(We brought together) three locations that were previously isolated from each other, combined their strengths, took their people and their resources, and built this unprecedented medical innovation program," Mori said.
Japan has the highest senior population ratio in the world, and approximately one in six individuals over the age of 65 in the country have dementia, according to the National Library of Medicine. In less than two decades, the United States is expected to follow suit with older adults projected to outnumber kids, according to the U.S. Census Bureau.
Mori said he hopes the program will be able to disseminate some of its solutions across the world to prevent other places from dealing with similar issues before they become as severe.
Although Mori is graduating this year, she said she hopes JAIM will continue to inspire technological medical solutions.
Davis' group plans on showcasing the "REMbuds" at the UCLA MedTech Partnering Conference in February, Mori said. Ho said although she does not foresee a concrete future for her medical prototype, she is using her experiences with JAIM to co-write a paper covering stigmas related to dementia and how to better care for individuals using technology.
Past participants of JAIM also encouraged students to apply for the upcoming JAIM program.
"I found that I was really challenged and pushed out of my comfort zone to think in a different way … and look at healthcare from a more innovation or technological standpoint," Ho said.