Out of Bounds: Most Intriguing UCLA Basketball Players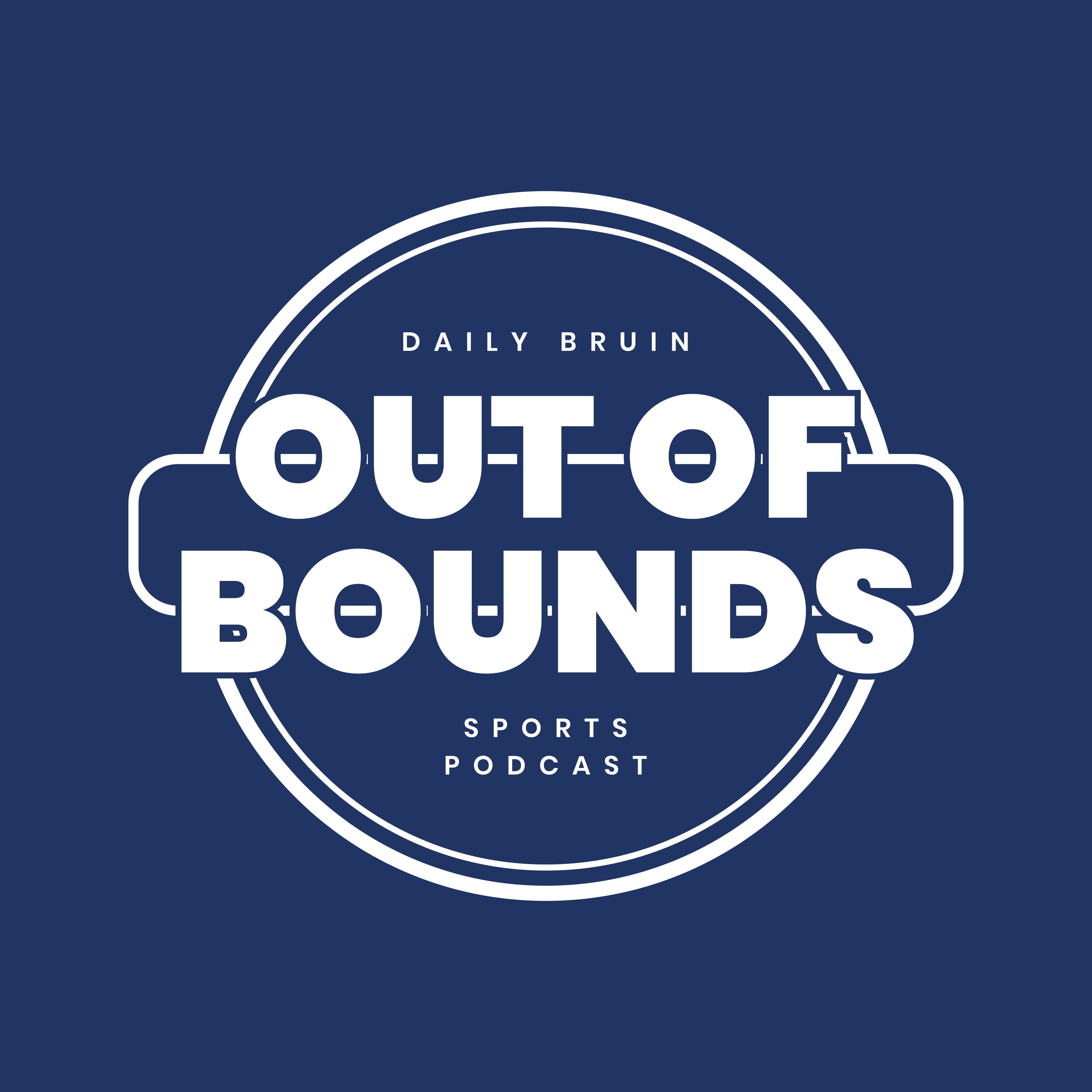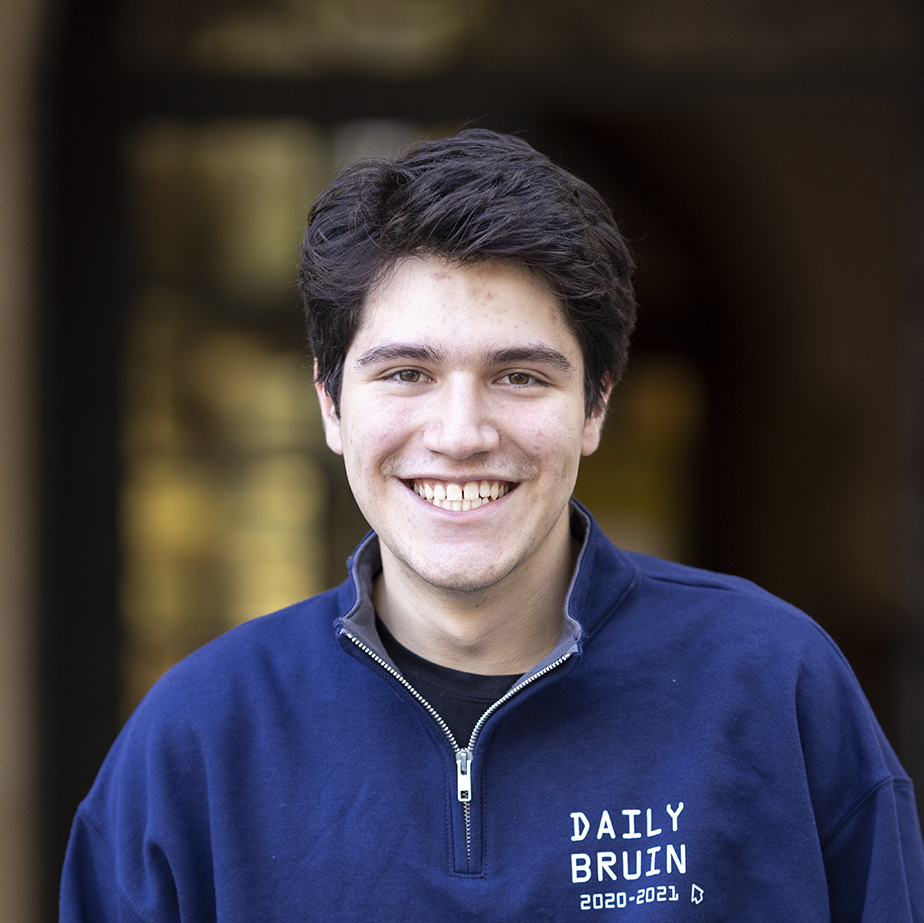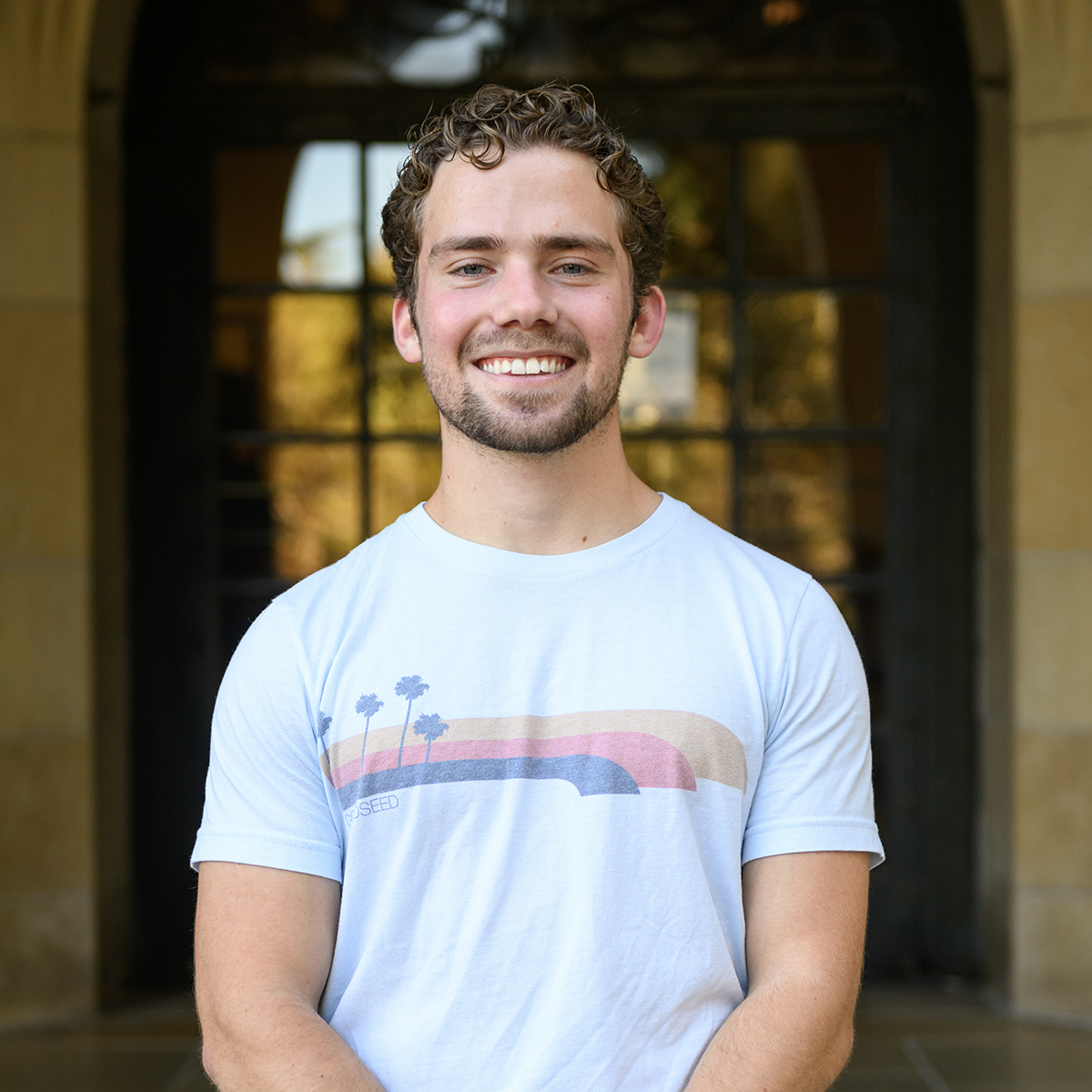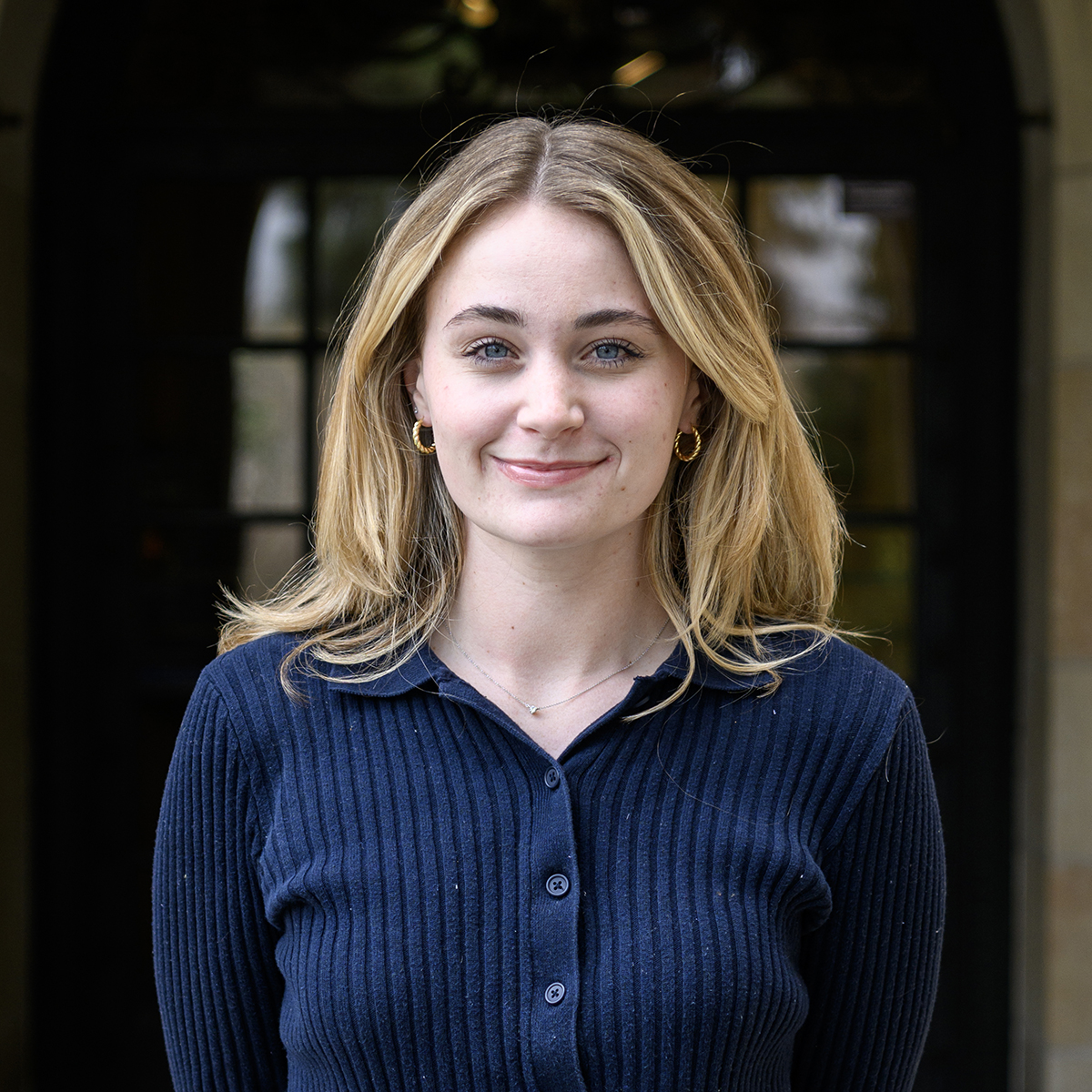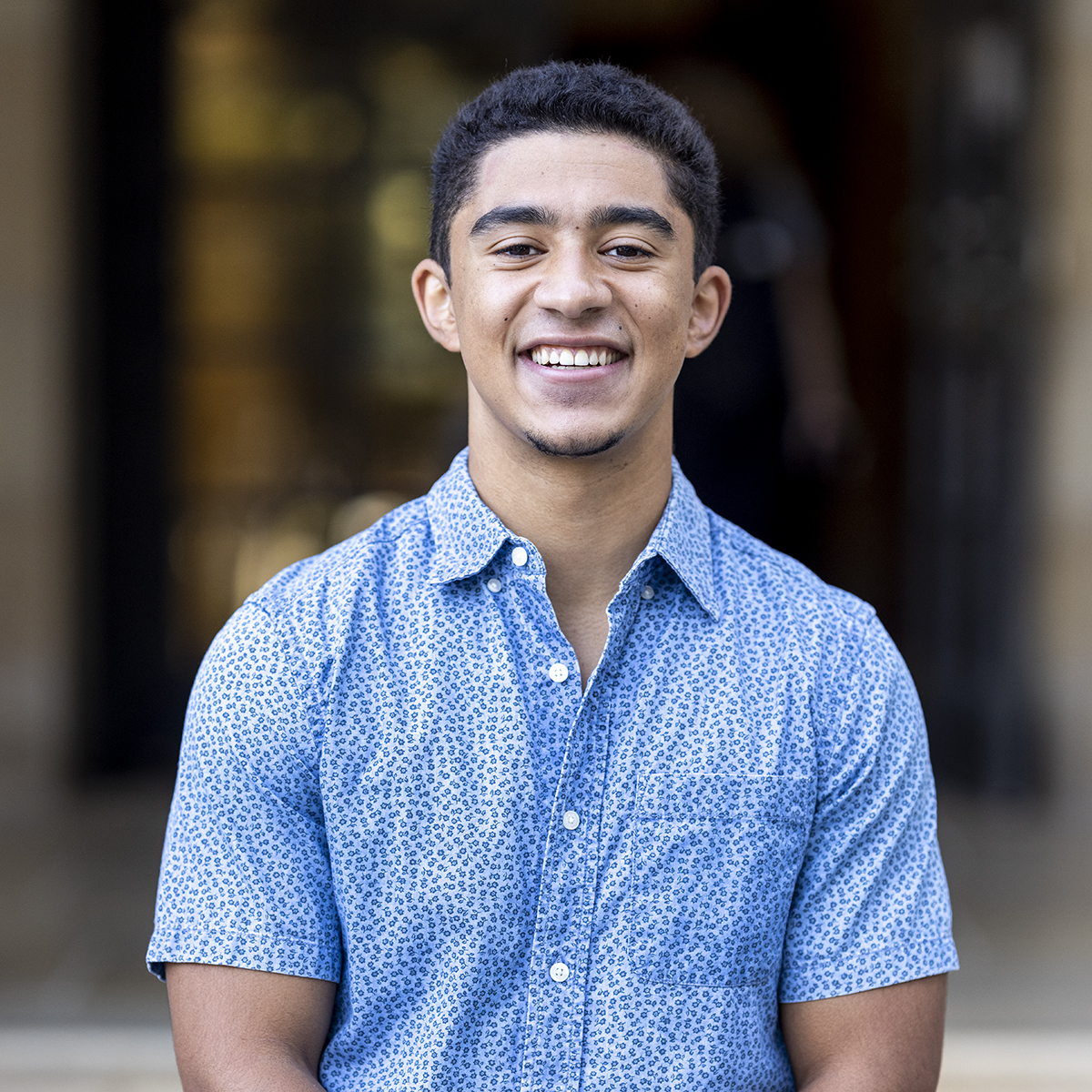 In the first episode of "Out of Bounds," Daily Bruin's sports podcast, Sports Editor Sam Settleman and senior staff writer discuss the two most intriguing UCLA men's basketball players and assistant Sports Editor Grace Whitaker and staff writer Gavin Carlson break down the two most intriguing UCLA women's basketball players.
Note: The transcript for this podcast has been generated automatically. Its accuracy may vary.
Jon Christon: Hi, my name is Jon Christon, and this is out of bounds Daily Bruin sports Podcast
JC: Hi, hello everyone. Welcome back to another episode of How to bounce I am your host Jon Christon, a senior staff writer here at The Daily brew and I could not be more excited to record our first episode of 2023 This is my second time recording it because Sam and Gavin won't stop laughing but sort of our guests sports editor Sam seidelman, and staff writer Gavin Carlson. And we're also joined by Assistant sports editor Grace Whitaker for the first time in the pod So welcome everyone. We're going to talk about some men's and women's basketball. We're going to start with Men's Basketball who was coming off a big weekend against Arizona State and Arizona one in one weekend in which they won against Arizona state a close game back and forth game that they ended up pulling out and then Arizona they lost 5258 It was one of their lowest scoring games of the Mick Cronin era. It was one of the rare shooting games of the McCrone era, it was just a shock to watch. And it was not fun. One person who watched it with me who I was slacking during was Sam. So Sam, what are your thoughts on this weekend of UCLA men's basketball?
Sam Settleman: feel like it might be an unpopular take. But I'm gonna say this was a good road trip for UCLA. I mean, obviously, you want to get wins against Arizona State and Arizona on the road. But splitting those two games, especially getting that win over Arizona state the way they started that game in the first half. To close out like that on the road. I think it's a big step forward for this program. Obviously, the 14 game win streak comes to an end against Arizona. And maybe the score looks a little closer than the game actually was. Because that run at the end of the game. But ultimately, I think it's a decent road trip. I think there were some things that could have gone differently in the Arizona Game. And it's a totally different ballgame. Neither team shot the ball well, so I don't think you can use that as an excuse. But I mean, you look at a 10 bonus foul in the first minute of the game. They had to go to a three man rotation that center pretty early in the game with Bona getting in foul trouble too. So I think some things could have gone differently and they could have pulled out a game like that. But overall positive science I would say from the road trip.
JC: Yeah, I think as to very classic Mick Cronin games in which you know, kind of like boxing matches, they pound for pound punch or punch, whatever. But I do think it's indicative of an offense that really is not playing well. Of late they scored 74 against Arizona state but a lot of that was second half. The first half again was not fun to watch was not a good half offensively. But 52 against Arizona as a season well. And then just going back a few weeks before that Colorado they scored 68, Utah, they only scored 68 as well. 60 against USC the week before that, and it's just an offense that not a lot of ball movement, just a lot of standing around watching a lot of one on one isolations. And Sam said it's just not good shooting and the shots will eventually fall you think because they do have a lot of good shooters, a lot of talented shooters, shooters on this team. But, you know, they're not the most open shots. Sometimes a lot of them are under possession heaves. We're not heaves by the hand of his face or whatever. So I think it's indicative of an offense that is struggling to find his footing. And that is not uncommon in Cronin, Coach offense.
SS: Yeah, I agree with that. I mean, I think obviously, everybody knows that defense is gonna be this team's calling card, and you can't maybe expect them to be both a top 10 defensive and offensive team. But yeah, I think they've lost a lot of creativity and offense. And part of that you probably say, missing Amari Bailey for for this seven game stretch, whatever it was missing an extra shot creator, somebody you can kind of get the ball to go in the hoop without necessarily needing a perfect offense around him. They miss a guy like that, I think but yeah, I don't know if that's an excuse. For the way this offense has been performing as of late. I mean, the half court offense, like you said, it's, there's nothing there really. And I don't expect this team to be a perfect offensive team, but they're gonna have to play a whole lot better than that, if, if they're gonna win anything significant this year.
JC: Yeah. And I think a common thing to look at when judging a team's offense is process versus result. If they have good process, and the result is not there, then that's just basketball. Sometimes you miss shots. But a lot of this, the process doesn't look like it should be what it is. It looks like the wrong process. If Kenny Nouba checks into the game, because of them's in foul trouble. And they do a post entry pass right away to Kenny Nuva. Like that. That's not really good basketball. That's not something you'd see in the pros, not many pick and rolls not a lot of movement. So it's kind of bad process and bad results, which kind of correlate with each other. You see why is now we're in 22nd and kenpom suggested offense they were top 10 For a lot of the season. So we're starting to follow there are 250th in tempo, which is not uncommon for McCrone and coach teams, but it leads to a lot of games like this and a lot of games that they could lose if the other team has a hot shooting night, which would be interesting come March.
Gavin Carlson: Yeah, John, you talked about the pace of play. Obviously, Mick Cronin likes playing slow. What what comes with that is that when you're playing a team that you're a lot better than you keep them in a game and when you're playing a team that you might be worse than or might be having a worst shooting night then it keeps you in a game and I think we've seen that not only in the past two games, but sort of this entire stretch without them already Bailey like Sam was saying people are forgetting the Utah game was a boring slugfest that was close throughout the first half. The Colorado game obviously both teams looked atrocious offensively and you know UCLA should be blowing those teams out and it took big second half runs for them to do so. And so in that regard, you keep teams that are worse than you in games for longer because of how slow you're playing and, and how, you know, suboptimal. The offense can look at times, but at the same time, you know, the offense was atrocious against Arizona and yet, Arizona likes playing uptempo, they like pushing the break, they have probably more athletic team than UCLA. And yet, you lose by six points in a raucous environment that nominee teams went at. It shows that you know, it's early to watch and it's totally not Hollywood. Totally not LA. But when UCLA struggling offensively they can still win games because of how we play. And I think we're still more talented than a majority of the teams in the Pac 12. And really the whole country so we can survive games where you don't play well, offensively because of mix style, and because of how greedy we can be. So you know, I'm kind of with Sam, I think a lot of people, including myself, are expecting you to split going into this road trip. I think for you no fanfare, it would have been nice to beat Arizona, instead of Arizona state. But honestly, for the Pac-12 standings, the Arizona state winners argue, arguably more important, so I think it's a successful road trip nonetheless.
SS: Yeah. And I will say this, and I think both of you alluded to it, but I think this team has the potential to be pretty decent offensively, I mean, and to be a pretty diverse offense to because they have a guy, a good distributor, entire Campbell, they have a great shooter and David Singleton, they have a guy who like a dumb Bono who can, I mean, really make a lot of things happen down low. So I think they can be a good offense, they just really haven't showed anything like that in the halfcourt. So far, these basketball games, and Amari Bailey should make a difference when he comes back. But we'll see how that plays out the rest of the season. Just to
JC: take a step back and give some context of the conversation is UCLA right now currently first place in the Pac 12 with an eight and one conference record. That was our first conference, Ross. Next team is Utah at seven and three, which probably isn't going to hold up and then Arizona, six and three, so it takes some work for UCLA to fall off that top spot. So it's just splitting the weekend was a success. In that sense, you couldn't lose two there, they only lose one and they're by right now. Gotta be the heavy favourites to to win the PAC 12 I always regular season crown. And so that this is an important weekend because I probably will be their toughest two road games back to back. They put all season and they handled it for the most part pretty well. It's just you'd hope some of that offensive stuff gets cleaned up before, you know PAC 12 tournament time, or before some of the the rest of the conference play. But to wrap up this segment, I thought Tim and I could just give our most intriguing UCLA player for the rest of the season, someone who's an X factor, or someone who can change tides of the game by himself or just how he's playing or if he doesn't play. So Sam, start us off.
SS: Yeah, I think I'm gonna say a dem Bona cuz I mean, if there's one guy that you don't really know what you're gonna get on a game by game basis, it's probably him. He could be at 2000, the first five minutes, and you wouldn't see him the rest of the game. Or he could be the type of guy who's gonna ignite a tempo run and make make a difference in a game, which we've seen both have so far. And I think these last couple, six, seven games, whatever it is, he started to figure it out, both on the offensive and defensive end, I think I really started to see that athleticism that we all heard about coming into his tenure in at UCLA, I think we're starting to see that translate a little bit on the floor now. And I think if he can stay out of foul trouble, that's really all he needs to be successful. Because he can make an impact on offense and defense. But obviously, if he's not going to see the floor, and we know that Mick Cronin has a very short leash with him, but if he's not gonna see the floor, he's not gonna make an impact, obviously. So I think if he gets time and he can avoid foul trouble, I mean, I think even against Arizona, once he picked up that first one, he was almost begging for another foul. I mean, he really wasn't making much of an effort, I think, to stay out of foul trouble. And I think that's gonna really hurt UCLA in a big game. If he gets in foul trouble.
JC: I do think Mick could trust his bigs. A little more to not bow. I think selling him out in the first minute with a bow was a little excessive. I think you got to trust her guys there. And you get to phallus. He gets to phallus. You don't pay him the rest of the half. But I think changing your whole rotation is admitted into the game based on one foul is kind of excessive. Yeah, no, I
SS: totally agree with that. I mean, I think he's obviously the best big on this team without a doubt, and you really can't afford to have him off the floor for 35 minutes in a game, especially admitted into the game. Having himself out is obviously a big loss. So yeah, I agree. I think Mick could for sure have a bigger leash with
JC: him and he can also play some different centers instead of those three. Some Jaime Hawk as at centers and Jalen Clark at center would be some fun looks. But Mick Cronin does not watch Modern NBA basketball apparently. So I could go a lot of different ways. From my most intriguing players. Obviously there's Jaime Hawk as Tiger Campbell Jalen Clark, but those are too easy. I'm gonna go a little bit down the line and say David Singleton, David Singleton, obviously has been a starter since Mario Bailey went down and the first few games he played well, but of late he has not shot the ball well, he had a good game against Arizona State I'll give him that 21 points for six and three, but over three from three against Utah or for six against Colorado and then oh for three against Arizona and the offense just does not look right when he's not shooting the ball well, and I think a lot of the early season stuff he was shooting the ball really well but that wasn't sustainable. And I think maybe he's a little bit over task playing you know, 3536 38 minutes again without a Mario Bailey out there. And you know, he shot I said, you know, be the leader out there and all that and he's getting in the faces they want to Andrew when he gets a technical and sometimes that's a little bit much at times he goes over the top to really let people know he's the team leader and whatnot. And I think just a more cool collected and more consistent David singleton would help this team a lot. That changes that raises the for this team mightily if David singleton shooting the ball at a consistent level, which I know it's a one game one bedroom game, but it's been a few in a row now. And that's just kind of that's why the offense probably has looked so bad as they haven't had enough of that outside threat.
SS: I mean, you said not sustainable in terms of the shooting, I think it probably is. We've seen David single Lynch shoot at a 45% clip, whatever it is, for a season, but like you said about the minutes, I think, you know, if he's playing 36 minutes, whatever it is, he's going to take some bad shots. But if he's playing 20 minutes in a more limited six man role, I think he can have a significant impact on this offense because you need a guy like that. But with Dylan Andrews and we'll McLennan getting some more time, getting a little more experience. I think if they can slot into that rotation a bit and take some of his minutes. It makes everybody better.
JC: Transitioning to UCLA, women's basketball. You see everyone's basketball is coming off a pair of road wins at Washington and at Washington State. Both are close games. We have Gavin and Grace here to talk about that as they were both covering those games. Gavin wrote the rap for Washington Grace edited that one. So take it away, guys. Gavin, what are your thoughts?
GC: Yeah, I mean, the Washington game was quite a roller coaster. Washington is on a great team through bottom three, I think in the Pac 12. standings. And Youth League are completely outplayed for the first half, they fell behind by as many as 12. With two seconds left in the half, and you're going into the halftime break, looking like this is going to be a rough road ahead. If you don't come back from this game against Washington. How's it going to roll it's not a good team. Chris was born makes a shot from about 50 feet away beyond half court. And suddenly, Washington forgot how to play basketball and you say looked like a top 10 team again, they open the second half on a 14 oh run. So total 17 Oh, if you include the charisma Osbourne, half court shot, and suddenly, you know, UCLA pulls out a close win on the road, and it looks like just a solid win, that you're going to have in a great conference like the PAC 12 Oh, you play a solid team, even the bottom half team, it's going to be close, you'll win by five or six and you move along. But I think it hit a lot of the issues that this team has right now. In terms of offensively, they're kind of similar to the men's team. They just have these loopholes where they don't do anything but pass the ball around the perimeter. And Chris Maas, Warren takes a bad shot. That's why she's shooting like 25% Over the past six or seven games. She takes a lot of bad shots with the end of the shot clock. And so I think this team, their young team, they're gonna grow, they're gonna get better. And the fact that you go on any road trip with a bunch of freshmen and go to a no, it's a great look. But there's some questions for sure.
Grace Whitaker: I think the Washington game pointed out something that's been happening a lot recently where they're, they've been like digging themselves into a hole very early in the game and you can claw their way back out. I mean, we saw that at USC, with USC with cow with Washington, and I think they've got a lot of areas they need to improve on. Like Sam
JC: and I did with most intriguing players who are your most intriguing players for the rest of the season for women's basketball.
GW: When the season started out with the number one recruiting class, I was expecting Kiki rice to obviously make a big impact. And then I was also expecting a lot out of Gabriella haka is but one that's kind of come out and been better than expected, honestly, was London Jones. She's been making a lot of big games and leading a lot of big comebacks in these games. And I mean, she had 22 points against USC. I'd say like the only area where she needs to improve is a little more consistency. I mean, she had 18 points against Cal and then five days later against Washington, she scored zero so
GC: yeah, Linda Jones is has been a huge contributor in the backcourt Chrism has been hurt and had some off game. So definitely good to see London John step up and she'll continue to grow. She's very young. But she's already a big contributor. I'm gonna go with another freshman and probably the least advertised freshman coming into the year and that's Lena Sontag, the International recruit Pro, I think the lowest ranked are the five recruits coming in. But she's played a big role for this team in the frontcourt. Obviously, we have Emily boudoir, and she's been a very solid contributor, coming off a season where she tore her ACL. She's been pretty solid coming off an injury like that. But at the end of the day, Lena Sontag has been surprisingly, she's getting a lot of minutes, and she's not making the mistakes that you'd expect a young big to make. She's not getting into foul trouble early on. I think Christina wall is a little bit more of a raw sort of emotional center at times I can get into foul trouble, maybe make a mistake here or there. But Lena seems very calm and composed. She had a big game against Washington helped you slay in that comeback. She added 11 points her second most on the season. I think she added eight rebounds. She has been very consistent and a limited role that's sort of growing throughout the season. And I think we're gonna see some wear and tear on Emily as the season goes on. It's very hard to come back from ACL and Lena might be starting games at some point, maybe in a lesser game against a not ranked team. So by Think big things ahead for Lena Sontag she could be one of the first players off the bench throughout the rest of the season.
JC: We're gonna get kicked out of the office dude, we're out of time. So that's gonna wrap us up. Thank you, Sam grace and Gavin for being on here today. They were great. Out of Balance is brought to you by The Daily Bruin UCLA student newspaper. You can listen to this show and others whether David Gergen on Spotify, Apple podcasts and SoundCloud and a transcript for this show is always available on dailybruin.com Thanks, everyone.