USAC funding delays increase stress, workload for student organization members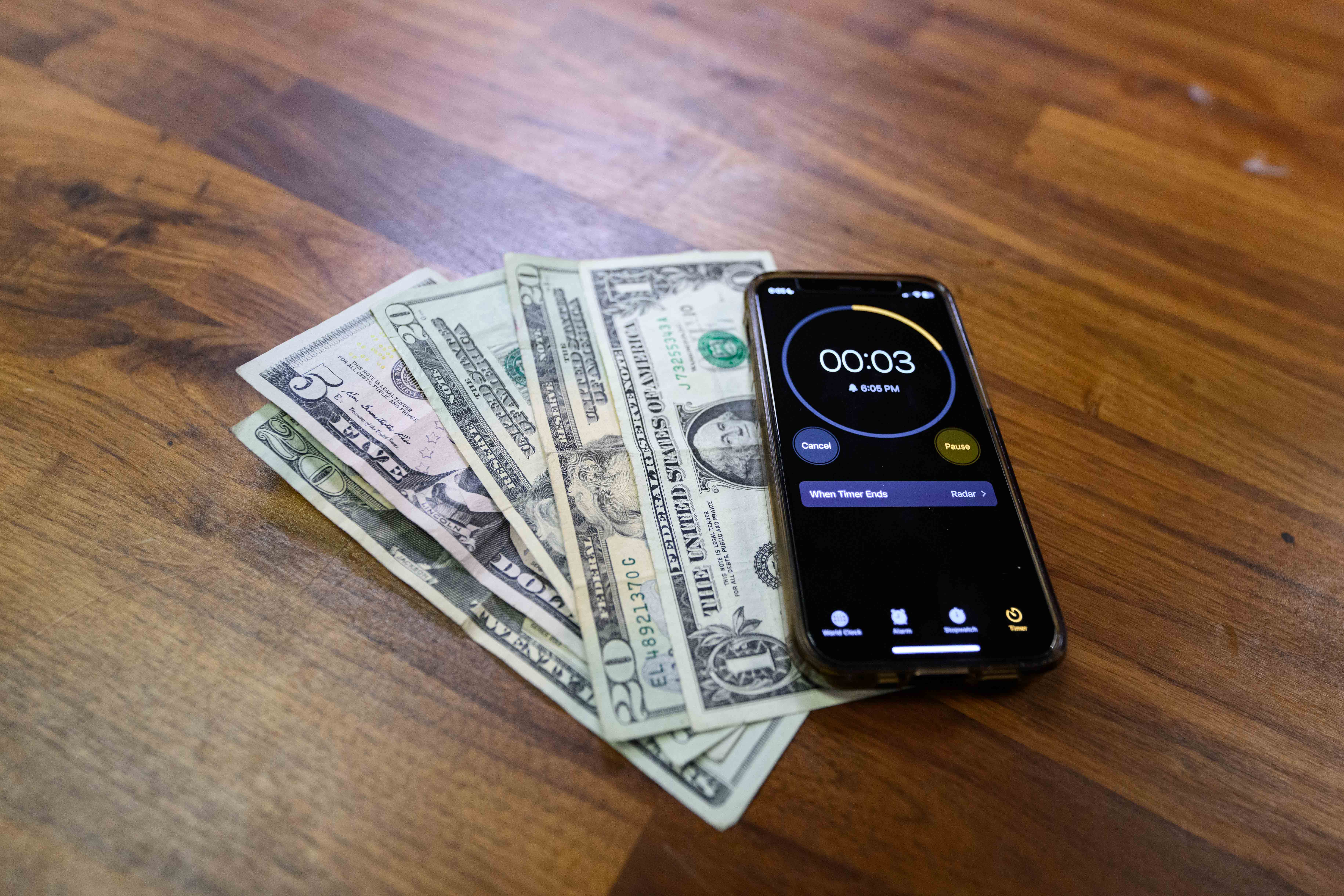 A stack of money sits under a phone with a timer on a table. Funding issues and challenges in processing accounting measures have increased wait times for student organizations to receive funds from the Undergraduate Students Association Council, impeding student organizations and their activities. (Jeremy Chen/Assistant Photo editor)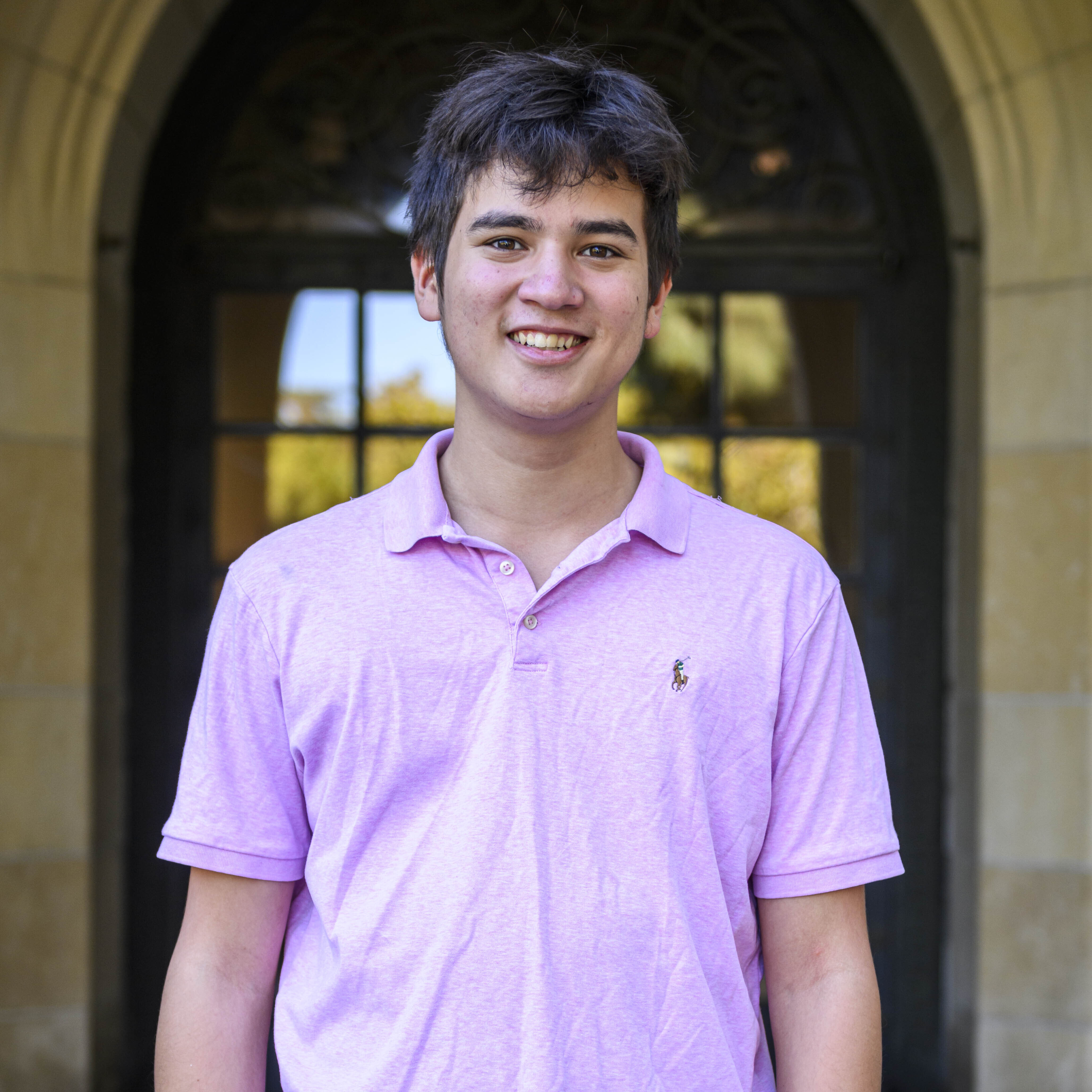 Funding delays from the Undergraduate Students Association Council have impeded event planning and increased stress for student organization leaders.
Student organizations can apply to receive funding from among 15 different USAC funds, according to the USAC website. These funds are managed by members of USAC and their staff, as well as other employees in the association. In the past couple of months, multiple leaders of student organizations have claimed that fund distribution has been delayed during the public comment section of USAC meetings.
Bradley Schulz, external vice president of UCLA's chapter of the Institute of Electronic and Electrical Engineers, said a lack of certainty over funding has caused significant difficulty in planning the organization's programming, including this month's IDEA Hacks 2023 hackathon.
Schulz, a fourth-year computer engineering student, said he wasn't informed about the fund he originally applied for, adding that he spent a large amount of time on the application. While he was able to apply to other USAC funds, he still did not receive an email confirmation, he said.
"Honestly I just want better communication," Schulz said. "We didn't get a response until we turned up at the USAC public comments hearing."
Bruin Racing, a team of student engineers that build cars to compete in national races, was also impacted by funding delays. Vinay Nagappala, financial director for the Bruin Formula team, said delays of up to six months in receiving funding have led to an additional workload for his team members.
Some members have had to pay for materials and components that USAC had ordinarily covered, resulting in thousands of dollars of students' money being spent that took up to six months to be reimbursed, he said. Nagappala, a third-year mechanical engineering student, added that he was concerned about the impact this precedent might have on the accessibility of the organization for students.
"That puts a lot of stress on me personally but also on the people working in the club," Nagapala said. "Building the expectation that if you want to be part of this club … you might have to spend out of your own pocket is something I don't want to condone."
Josh Prentice, chair of the USAC finance committee, said delays have largely been due to slow responses from USAC's external professional accountants. Prentice, a fourth-year economics student, added that resources for two funds, the Arts Restoring Community fund and the Board of Directors fund, come from budget surpluses, which could not be calculated on time because of accounting difficulties this academic year.
However, Prentice said he didn't have jurisdiction over those funds. USAC officials managing those funds did not respond to requests for comment.
USAC Academic Affairs Commissioner Daniela Cortez said the delays with the funds her office is responsible for had largely come about as a result of staffing shortages. Cortez, a third-year public affairs student, said USAC members were struggling to recruit staff members to a greater extent than in past years.
One of her finance directors resigned while attempting to help with this issue, leading to her office losing access to crucial email addresses for the Academic Affairs Commission Travel Grant Mini Fund and the Academic Success Referendum Fund, she added. As of Sunday, the locked email addresses were still listed as the official points of contact on the guidelines for the two funds on the USAC website.
Cortez also said her office was looking into updating the guidelines for the funds it manages but did not have a timeline for the process. She added that there are issues with deadline clarity remaining to be addressed.
"It sounds like a shift in guidelines is something that would probably be something that would be best between academic years," she said.
Conor Sefkow, the managing director of Bruin Racing's off-road division and a fourth-year mechanical engineering student, said there was also a disconnect between organization leaders writing applications and the USAC members reading them.
Schulz added he thought it would be more impactful for USAC members to see where the money actually goes rather than just reading the funding application.
"People in USAC are really removed from the actual impacts of what the money does," he said. "They don't know that when they don't do something … it has really really large effects that they probably are unaware of," he added.
Winward is the 2023-2024 features and student life editor. He was previously a News reporter for campus politics and features and student life. He is also a second-year statistics and english literature student.
Winward is the 2023-2024 features and student life editor. He was previously a News reporter for campus politics and features and student life. He is also a second-year statistics and english literature student.