UCLA women's basketball looks to improve away game record in Washington road trip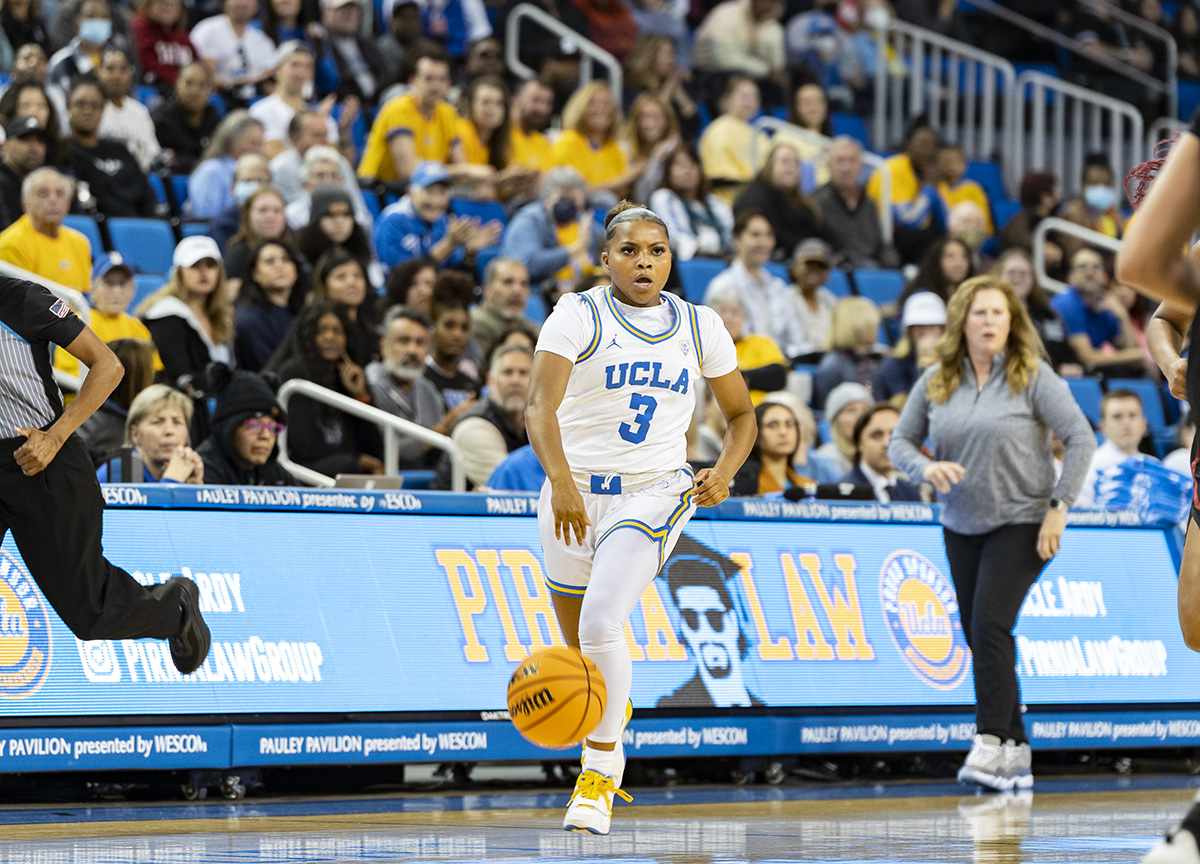 Freshman guard Londynn Jones brings the ball down the court and surveys the offense. Jones was the Bruins' leading scorer in their last matchup against Cal. (Brandon Morquecho/Daily Bruin)
Women's Basketball
---
Washington
Friday, 7 p.m.
Seattle, WA
Pac-12 Los Angeles
---
Washington State
Sunday, 12 p.m.
Pullman, WA
Pac-12 Los Angeles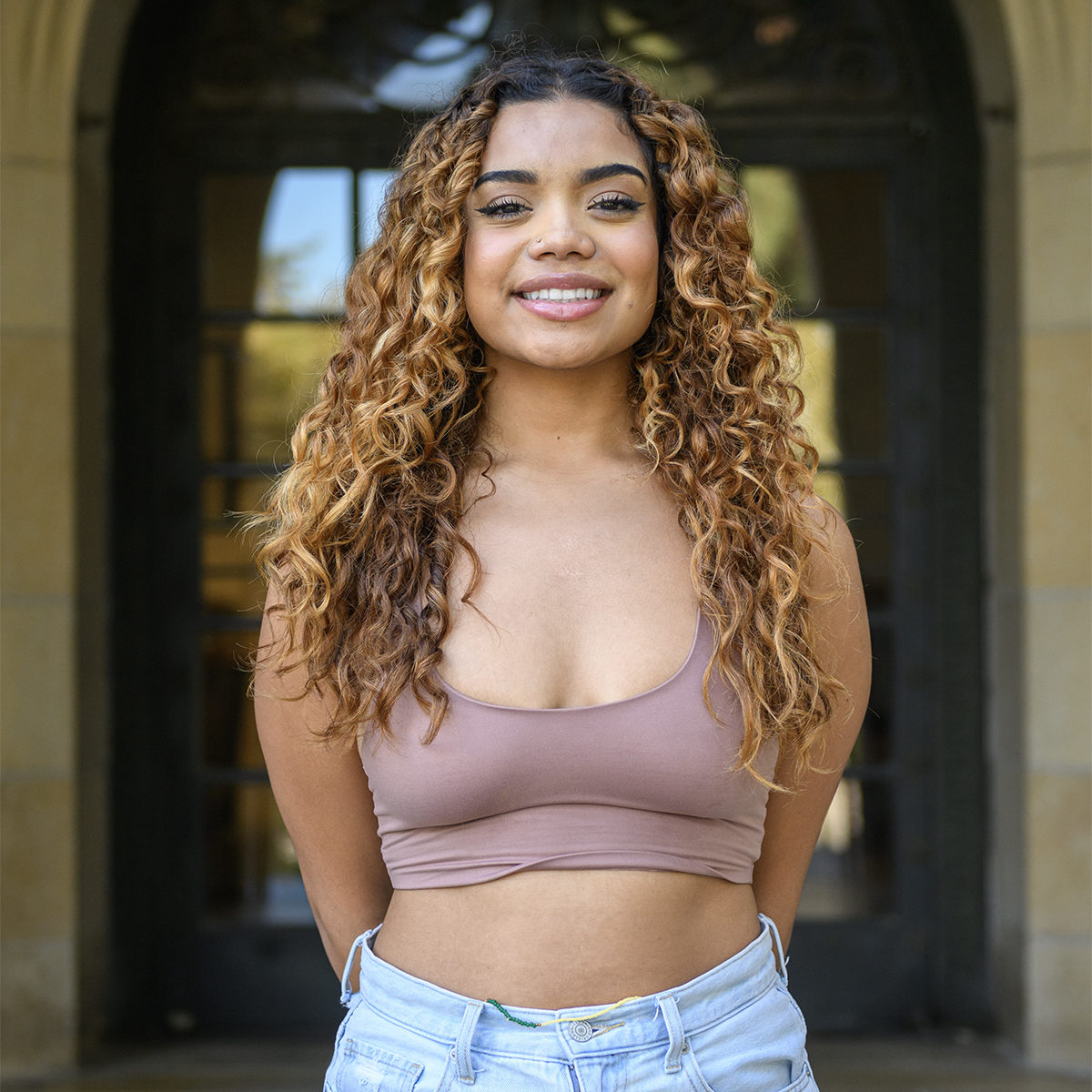 Two of the Bruins' three losses this season have come away from home, and they will head to Washington State next to test that trend.
No. 9 UCLA women's basketball (15-3, 4-2, Pac-12) is set to face Washington (10-6, 2-4) in Seattle on Friday, and Washington State (13-4, 3-3) in Pullman on Sunday. The team has only faced one loss in Pauley, but is currently 3-2 in opponent territory.
The blue and gold secured its fourth conference win against Cal in Pauley Pavilion last Sunday, avenging its first home loss of the season against then-No. 2 Stanford that occurred two days prior. The Bruins' bench has been a key factor in their latest contests, led by freshman guard Londynn Jones, who has scored in double digits through five of her last seven matches.
"When we won at Oregon, half of our points came from the bench," said Coach Cori Close. "I think that's a huge piece for us, that's our depth."
Jones led UCLA in scoring in its latest win and shot 50% from behind the arc, adding to the team's cumulative 30 points from the bench.
"It's kind of hard coming in as a freshman, not knowing how to figure out what you do and implement it into the system that goes on," Jones said. "I'm starting to figure it out."
The Huskies and the Cougars will both enter the weekend coming off wins of their own.
Washington snapped its four-game losing streak with a 12-point victory over Oregon State. Washington State will enter the match with a three-game winning streak, capped off by a one-point victory over No. 23 Oregon after a 53-point loss against the team last season.
"Both teams are markedly improved," Close said. "I really think it's their (Washington State's) inside game … that battle of which inside group can be more productive. I think that's going to be very pivotal."
The Cougars scored 46 of their 85 points against the Ducks inside the paint, led by center Bella Murekatete who shot 10-of-16 from the field.
Last season, UCLA split the series against Washington State with its second matchup landing in a one-point loss for the blue and gold in Beasley Coliseum. The Bruins were led by senior guard Charisma Osborne's 23 points and three rebounds across the match.
"The biggest difference from this year to last year is our togetherness is on a different level," Osborne said. "Also our defense. … When we play Washington, Washington State, we're going to need really good team defense".
Despite UCLA's top-10 ranking, Close emphasized the competitive nature of this year's Pac-12 conference. Six of the conference's 12 programs rank in this week's AP Top 25 poll.
"So many teams that used to be below the line, so to speak, have improved," Close said. "It's going to be a really big test for us every night out."
Tip off against Washington will start at 7 p.m. on Friday, and the match against Washington State will begin at 12 p.m. on Sunday.
Bivins is currently a Sports contributor on the men's volleyball beat.
Bivins is currently a Sports contributor on the men's volleyball beat.