UCLA community discusses stimulant shortage impact on students with ADHD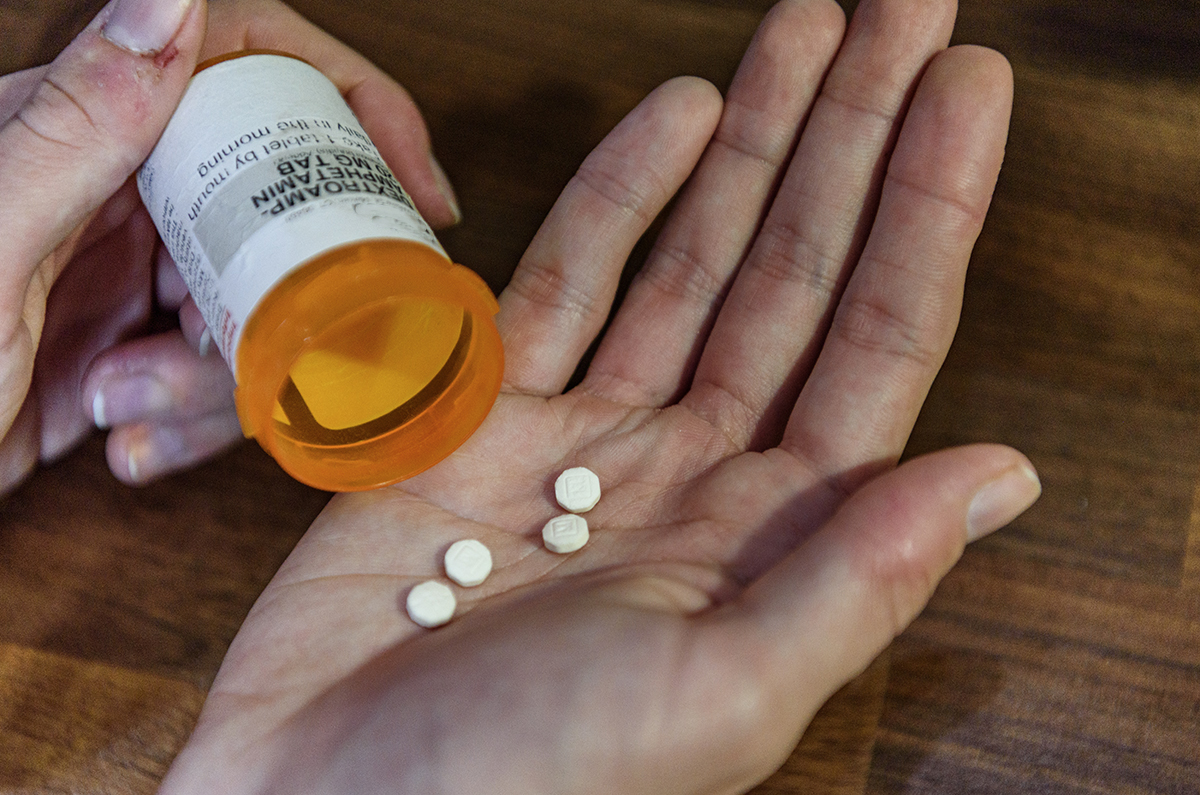 Adderall, pictured. UCLA community members expressed concern over a recent shortage of stimulants, including Adderall, that could negatively impact students who have ADHD. (Amelie Ionescu/Daily Bruin senior staff)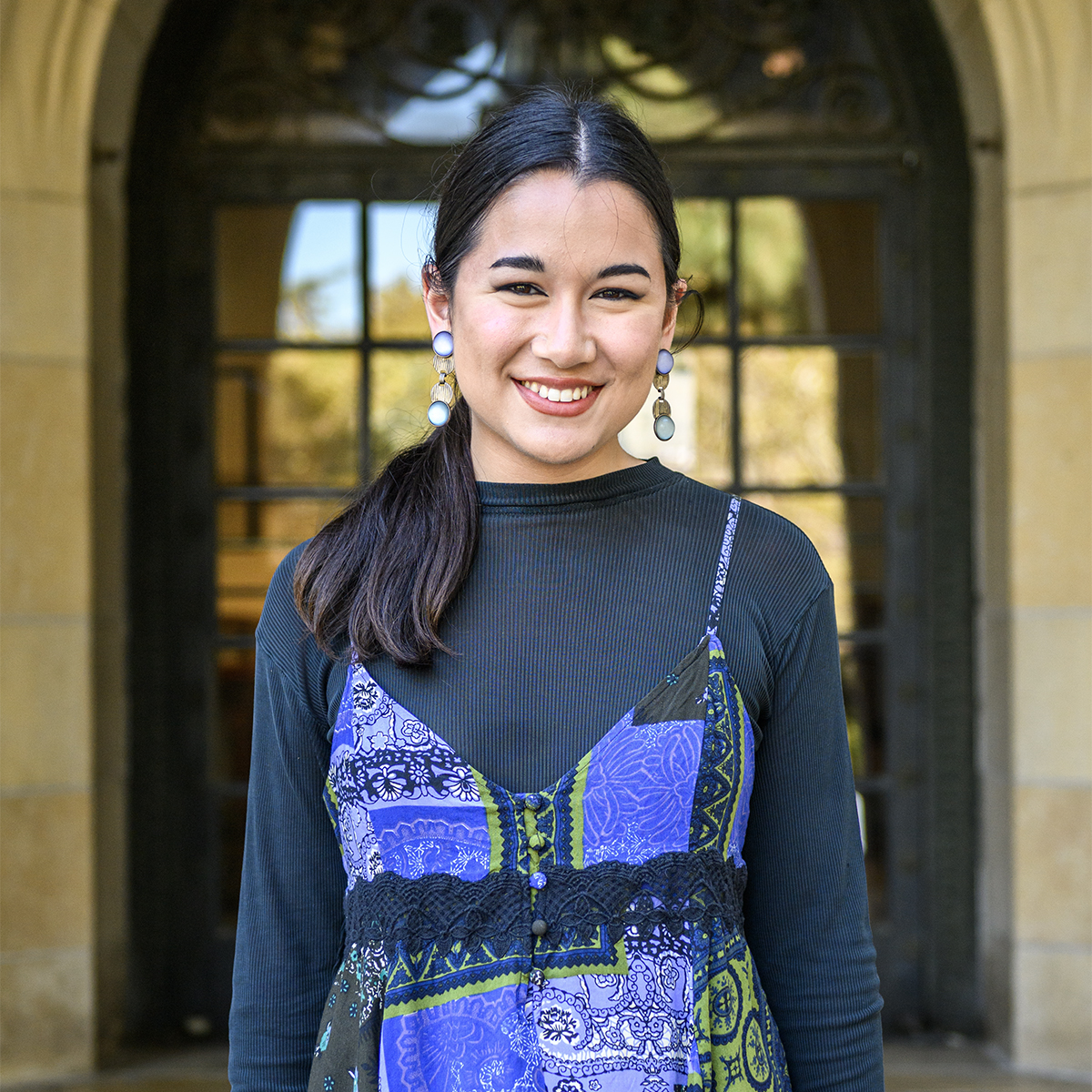 This post was updated Jan. 17 at 8:51 p.m.
Sheena Warecki had fallen behind – the third-year anthropology transfer student had begun missing classes after falling ill in fall quarter. As her work started to pile up, she said she found it difficult to concentrate.
Warecki, who is among the 11.6% of college students in the United States who have attention deficit hyperactivity disorder, used to take Concerta, an extended-release stimulant medication used to treat ADHD. They had hoped to return to the stimulant to help them manage their diagnosis and properly attend to their studies at UCLA, they said. But when Warecki went to her psychiatrist, she said they encouraged her not to return to her prescription, citing an ongoing shortage of stimulants.
The shortage – which began with Adderall in October 2022 – has sparked concern from medical experts and students at UCLA, who said it could negatively affect the academic performance of students with ADHD. The condition can also hinder short-term memory, according to Healthline.
Roger Gawne, a second-year environmental studies student, takes Adderall to treat his ADHD. Gawne said he refilled his prescription before the shortage began, but he has to work with his doctor to find locations where the medication is available.
"It's absolutely essential," Gawne said.
The lack of medication has been caused by many factors, including the Drug Enforcement Administration's limitations on the annual production of stimulant medication and the overall rise of stimulant use and ADHD diagnoses, said Dr. James McCracken, a professor of psychiatry and biobehavioral sciences.
"This isn't the first time that we've run into this," he said. "But this definitely seems like a bigger shortage, and it's impacting a lot of people. … I have patients who have simply run out of their medication and have been unable to fill it for days and sometimes even longer than that."
Over the summer, Teva Pharmaceuticals, the largest Adderall manufacturer in the United States, faced labor issues that were eventually further restrained by DEA quotas, according to WIRED.
At UCLA, Adderall and Concerta prescriptions are on backorder, said a pharmacy spokesperson Jan. 11. In an emailed statement Tuesday, UCLA spokesperson Katherine Alvarado denied that BHP has been affected by long-term Adderall shortages.
Warecki said some of their academic work has been negatively affected because they have not been able to get their prescription filled.
"In one of my classes I almost failed. I didn't, but I almost did," Warecki said. "I think if I had the medication, I would have had an easier time making sure I actually stayed focused on the task at hand and did all of my work that I was supposed to do."
In an emailed statement, Dr. Erika Nurmi, medical director of the UCLA Obsessive Compulsive Disorder Intensive Outpatient Program, said there is no method for her patients to find out which pharmacies have Adderall in stock. This means doctors would have to dedicate hours to calling pharmacies and tracking down medications, she added.
"The fact that (the shortage) has been allowed to continue for so long … is really unacceptable. Children are suffering," she said in the statement.
While some manufacturers have started to ramp up early-year production, the shortage could last through March, according to Bloomberg.
McCracken added professors could accommodate their students who are affected by this shortage by providing extended deadlines or administering exams in quieter settings.
Gawne said he is working with his psychiatrist to navigate where he can refill. He relies on Adderall for functioning in both his personal life and his studies, he added.
"It's already hard enough to get by without it," Gawne said. "Trying to do school effectively unmedicated is a monster."