UCLA study posits connection between REM sleep, body temperature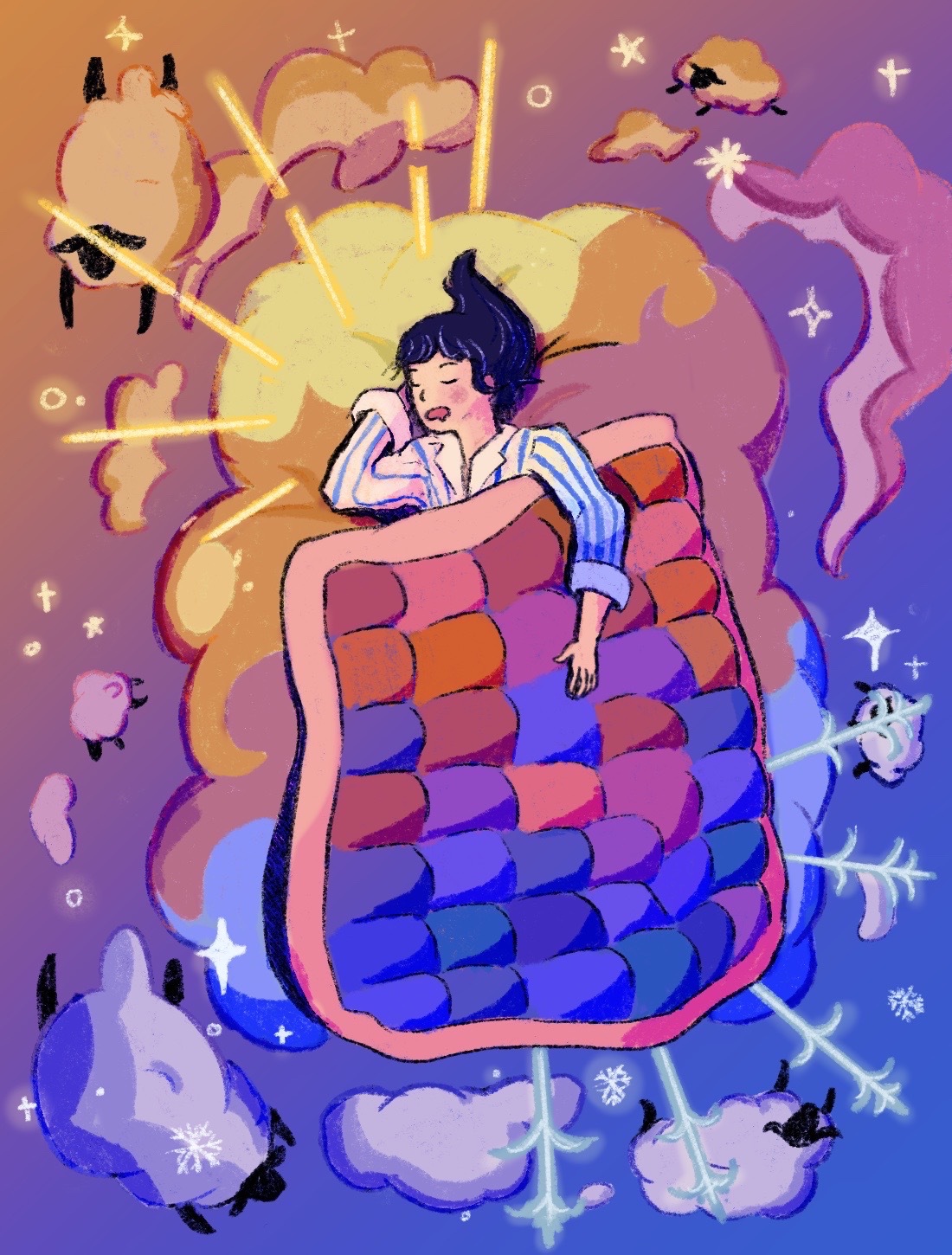 (Nikole Liang/Daily Bruin)
This post was updated Jan. 12 at 11:44 p.m.
A recent UCLA study proposed that a certain stage of sleep has evolved to allow animals to maintain the baseline brain temperature required for them to stay alert.
Sleep is composed of cycles of non-REM sleep followed by REM sleep – a state when the brain is more active, dreams occur and the whole body is paralyzed except for the eyes, which move rapidly, according to the National Institutes of Health.
Jerome Siegel, author of the paper and a professor-in-residence of psychiatry and biobehavioral sciences, said the idea that REM sleep plays a role in memory consolidation and learning is one narrative widely accepted by popular media.
"There are some ideas, many of which have kind of made it to the popular press and some of which are generally accepted even though some people think they're wrong," Siegel said.
The study, published in October, instead suggests REM sleep is a means of heating up the brain so an animal can remain somewhat alert to its surroundings.
According to the study, Siegel reviewed his and other researchers' existing data on REM sleep across a wide range of species to find the purpose of REM sleep, leading him to hypothesize that REM sleep acts as a biological thermostat.
When brain temperature falls beneath a certain level, animals may go into hibernation or torpor, a state of light hibernation, he said, adding that in these states, animals are unconscious of outside stimuli such as predators. Without maintaining a certain baseline brain temperature, a mammal may not be able to rouse itself quickly enough to avoid danger, Siegel said.
Christopher Colwell, a professor-in-residence of psychiatry and biobehavioral sciences and expert on circadian rhythms in mammals, said Siegel further analyzed a wide range of species to reach this conclusion.
"The idea is that you look at a variety of different species, not just the ones we have in the laboratory," Colwell said. "His (Siegel's) work really highlights that and why that continues to be important."
Dr. Alon Avidan, professor of neurology and director of the UCLA Sleep Disorders Center, said animal research can be useful.
"Learning about the evolution of animals and correlating that to humans, we can make some very important distinctions about the functions of REM and non-REM sleep," Avidan said.
Siegel said he found an almost perfect inverse relationship between REM sleep length and body temperature, adding that he has not seen as strong of correlations with other factors that could be linked to REM sleep length. Species with a lower average body temperature had higher amounts of REM sleep.
"There's an almost perfect correlation between the body temperature and the amount of REM sleep," Siegel said. "There aren't many relations (like this) between sleep across species."
The consistency of his findings across many species led Siegel to hypothesize that a mammal's body temperature determines its REM sleep length.
The results of this study also present a potential avenue for study for human insomnia, Siegel said in an emailed statement.
As humans often live in man-made environments in which the temperature is artificially controlled, Siegel added, this could interfere with human sleep cycles.
"30 million people in the United States experience problematic insomnia," Siegel said. "So you have to wonder why the rate of insomnia is so high in the … modern population of humans. And I think one reasonable hypothesis is that it's because we don't have this temperature cycle."
However, not all sleep experts agree with Siegel's hypothesis. Colwell said although he finds Siegel's argument on the evolutionary basis of REM sleep to be compelling, he does not believe it necessarily disproves the argument that REM sleep plays a role in learning and memory.
Colwell said he believes this study will encourage other scientists to create stronger arguments about the purpose of REM sleep.
"It's very useful then for people like me that do believe that there's a linkage between sleep and memory," Colwell said. "It forces us to think more clearly about the evidence and how we want to counter those arguments."
Avidan said he encourages continued research regarding REM and non-REM sleep.
"I can tell you that there's definitely more to discover about sleep, period," Avidan said.