UCLA women's basketball to face USC with status of leading players uncertain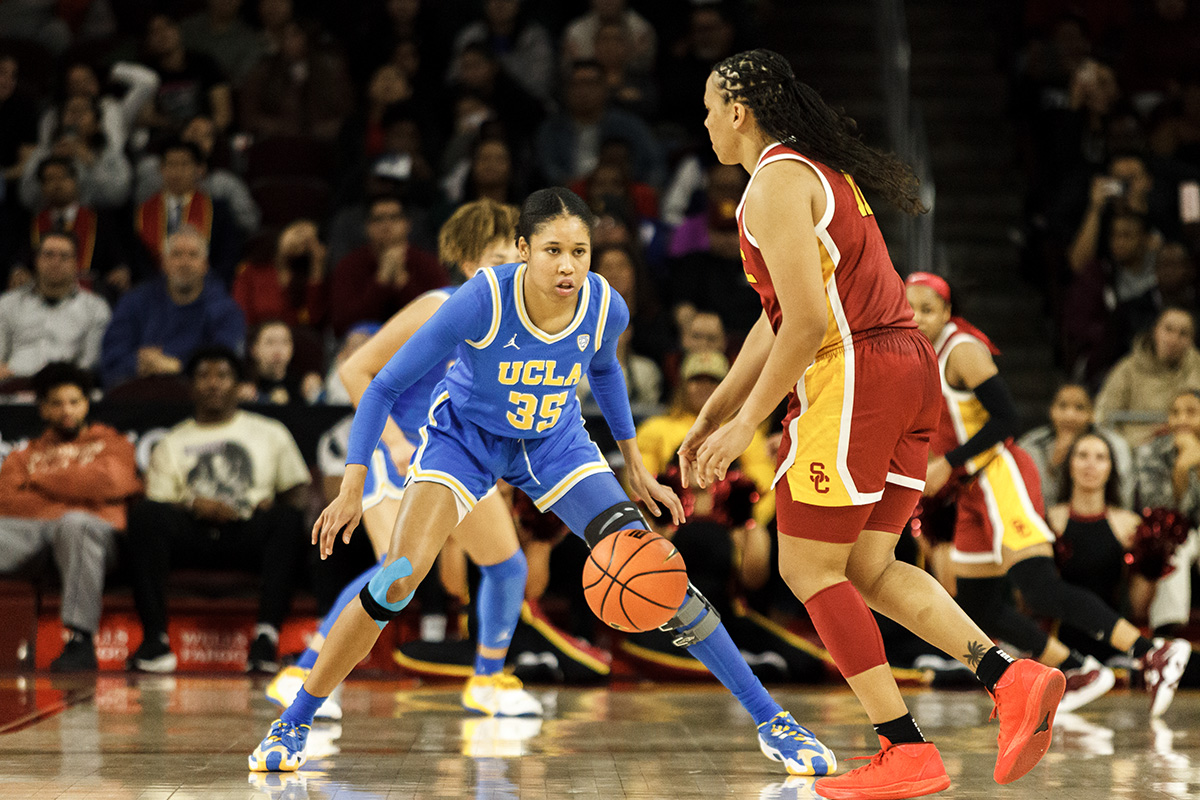 Senior guard Camryn Brown eyes a defender. The Bruins rely on the veteran's leadership, and she is a regular starter for the first time in her collegiate career this season. (Joseph Jimenez/Assistant Photo editor)
Women's Basketball
---
USC
Sunday, 2 p.m.
Pauley Pavilion
Pac-12 Networks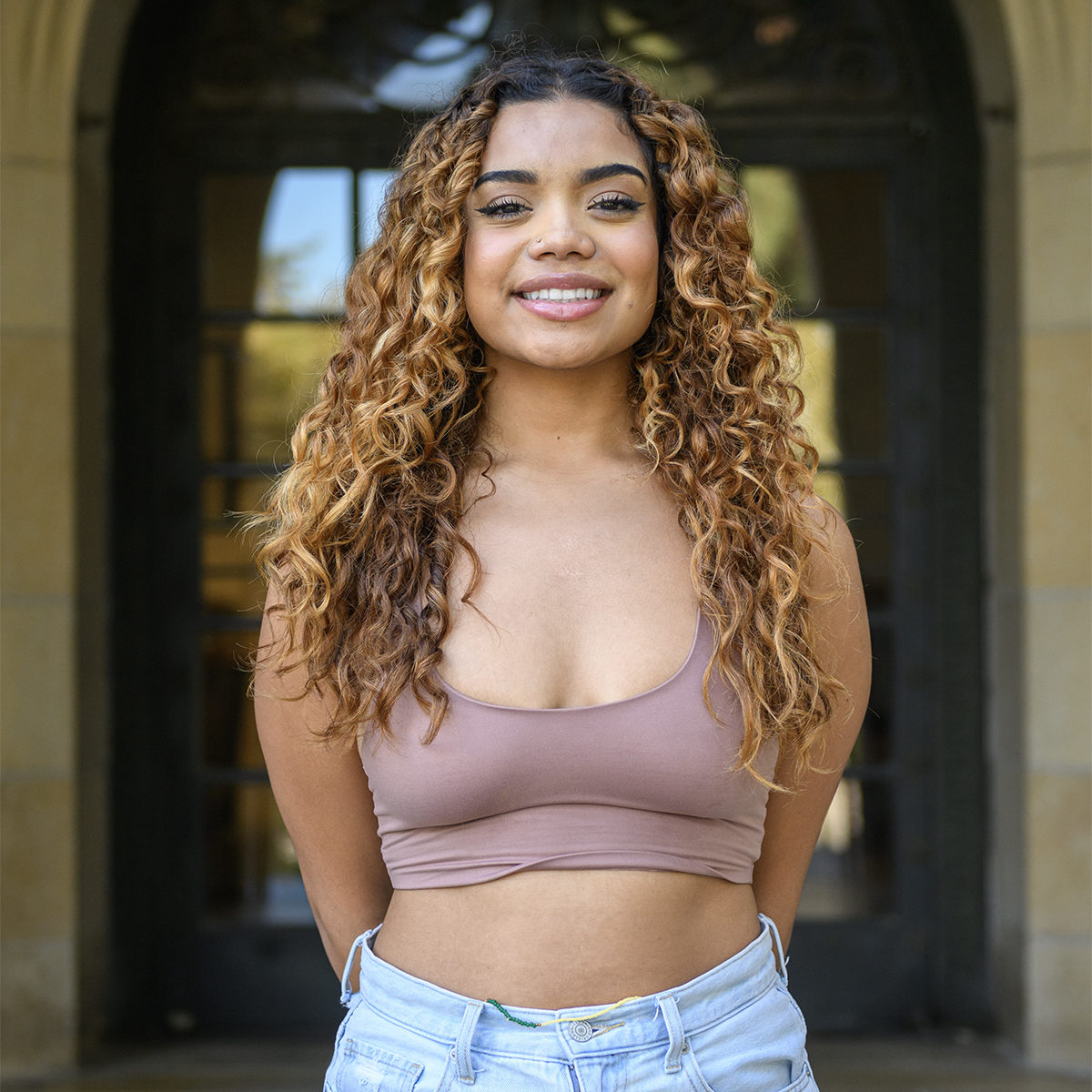 The Bruins and Trojans enter their second match of the season unsure if their leading players will see the court.
No. 12 UCLA women's basketball (13-2, 2-1 Pac-12) is set to face USC (11-3, 1-2) at Pauley Pavilion on Sunday with a chance to extend its win streak against the Trojans to eight games, the most prominent win streak of either team in history.
Both teams may be forced to compete without key players in this match-up, as the statuses of senior guard Charisma Osborne and USC forward Kadi Sissoko remain unclear.
"She's (Osborne is) 50/50," said coach Cori Close. "She did get in some non-contact reps today. … There is a possibility she could play, I just have not been given clearance on that."
UCLA picked up its second loss of the season to an unranked Oregon State in the absence of Osborne last week. In the Bruins' last game against USC on Dec. 15, the veteran scored 14 points and picked up a team-high 13 rebounds to aid UCLA in its victory.
"Obviously, Charisma's a big part of our offense and a big-time player for us defensively," said graduate student guard Gina Conti. "We have a lot of great players on the team that stepped up and who can play."
In the Bruins' three wins against the Trojans in the 2021-2022 season, the average margin of victory was 15 points. In their latest matchup, the Trojans cut this margin to three points with the help of their new roster. Close credits their competitiveness to their defense.
"The consistency of their (USC's) defense is markedly better," Close said. " They're more physical, they're putting more pressure on the ball, I give a lot of credit to (associate head coach) Beth Burnes and what she's brought to the defense."
A significant contributor to the success of the Trojans' defense is guard/forward Rayah Marshall, who has five consecutive double-doubles under her belt going into Sunday's matchup.
USC may be missing Sissoko, who led the team in scoring against UCLA with 20 points, but Close said that, regardless of her status, the team is preparing to compete against a healthy Sissoko.
"You approach it like she's (Sissoko is) going to play," said Close. "You have to plan for that. If she does not play, that's an easier adjustment to make, but we're planning on her playing in all of our preparation."
In contrast to the Trojans' recent success on the defensive end, the Bruins collected just 29 rebounds in their last game, compared to their 47 rebounds against USC.
"Our forward group really needs to step up defensively," said senior guard Camryn Brown. "To be able to guard her (Sissoko) and Marshall throughout the game and also be completely ready to rebound as well."
The Bruins will seek to sweep the regular season crosstown series at 2 p.m. on Sunday at Pauley Pavilion.
Bivins is currently a Sports contributor on the men's volleyball beat.
Bivins is currently a Sports contributor on the men's volleyball beat.