First, water started leaking from her kitchen ceiling. Then the coughing began.
Jaclyn Schwartz moved into Westwood Chateau, a UCLA-owned apartment, in September. The fourth-year biology student said she was excited to live near campus, but before the quarter was even halfway through, problems arose. Mold appeared to start growing around a gaping leak in her ceiling, she said.
Schwartz said that is when she and her roommates got sick. Their symptoms led them to test for COVID-19 and the flu: both negative. They grew increasingly confused.
Forced to go to urgent care, Schwartz said the doctor recommended a mold inspection be performed at her apartment because all her symptoms – including dry, flaky skin and difficulties breathing – matched that of mold exposure. But when UCLA Housing eventually came to examine their unit, Schwartz said they insisted the apparent mold was likely just dirt, despite visible fuzz.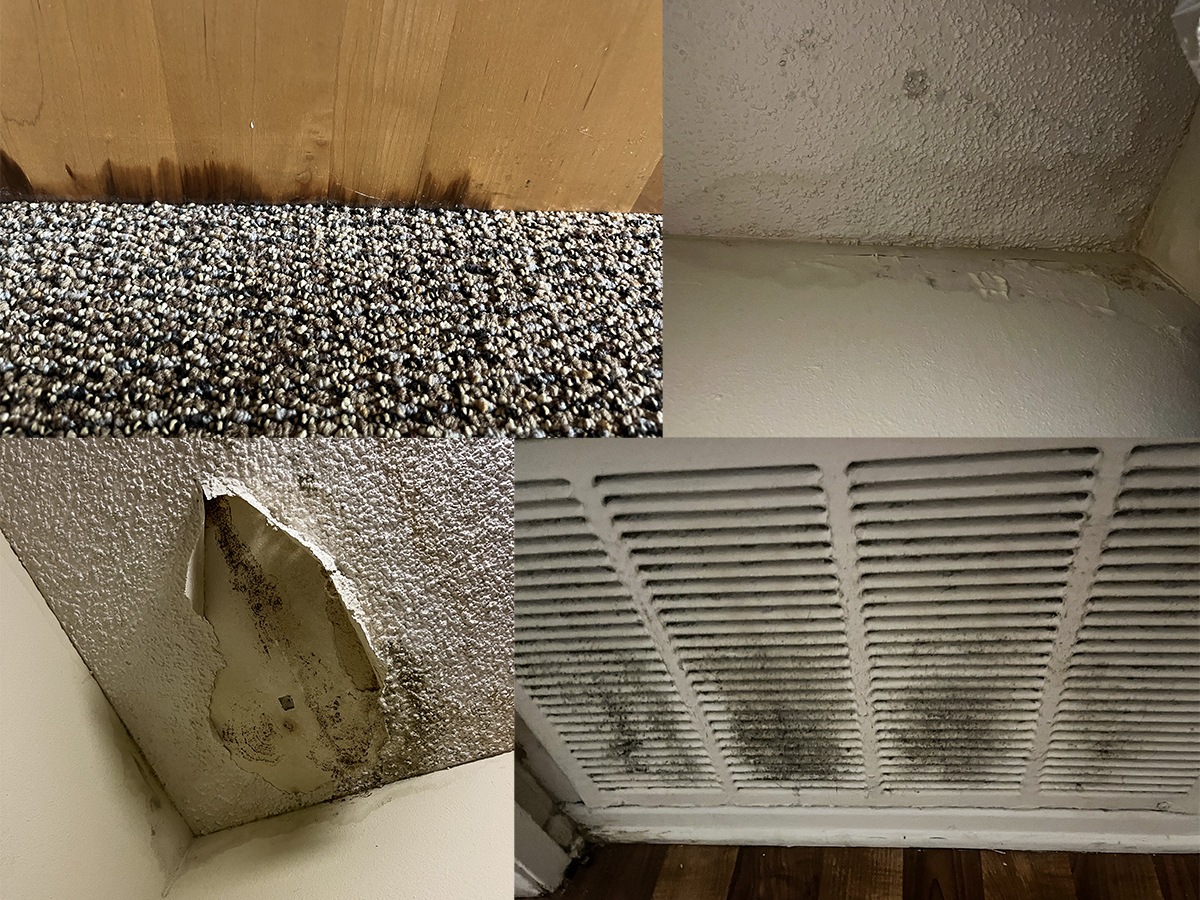 During these weeks, Schwartz said she and her roommates were in direct communication with various UCLA Housing entities, including the maintenance department, building management and front desk.
"They wouldn't take our concerns seriously," Schwartz said. "The person would show up and be like, 'Oh, it's not actively leaking. There's nothing we can do.'"
UCLA spokesperson Katherine Alvarado said in an emailed statement that UCLA Housing aims to work with residents during water intrusion issues, but Schwartz said she and her roommates became so frustrated with the lack of response to their concerns that they considered legal action.
"As soon as we made that threat, everything changed," Schwartz said. "I think (it's) absolutely ridiculous that the threat of legal action had to occur before they actually were willing to do anything."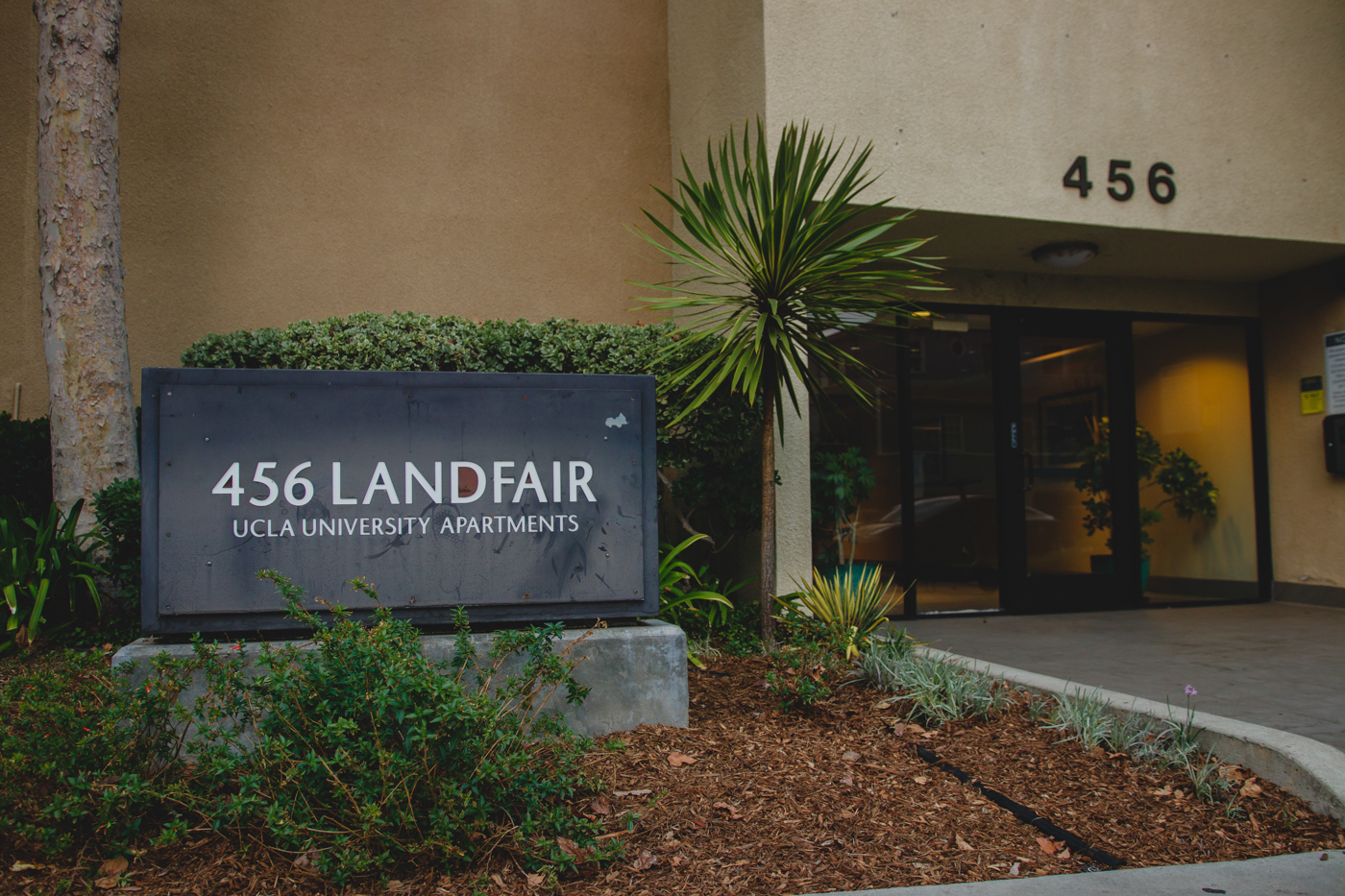 Standing at 456 Landfair Ave., Westwood Chateau looks like a typical university apartment: a brown and tan stucco building, rising four stories tall behind a few mid-sized trees. The property was built in 1986 and last renovated 12 years ago, according to Alvarado's emailed statement. Students often choose Westwood Chateau because of its proximity to campus and roomier apartments, residents said.
But these perks have not made up for the issues they have experienced living in the building.
The Daily Bruin spoke with 11 current residents of Westwood Chateau who alleged multiple health and safety issues in their apartments including toxic mold, cockroaches and scalding shower water temperatures, as well as a pattern of unresponsiveness to residents' concerns on the part of UCLA Housing.
"It's been pretty awful so far," said Chesca Legaspi, a fourth-year computational and systems biology student. "It's so dirty and grimy."
Legaspi lived in Westwood Palm, another university-owned apartment, last year but experienced none of the same issues as at Westwood Chateau, she said.
"I know this is not just a universitywide apartment issue," Legaspi added. "Most people who live in Westwood Chateau don't want to live in it again."
Like Schwartz, roommates Kayley Hanson and Luna Takamatsu also found apparent mold in their Westwood Chateau unit.
When they first moved in, Hanson, a fourth-year English student, said the two discovered their carpet was soaking wet. Assured by maintenance that the carpets were simply steam cleaned before residents arrived, Hanson said she and Takamatsu, a fourth-year international development studies student, did not think much of it – until the carpet became wet again.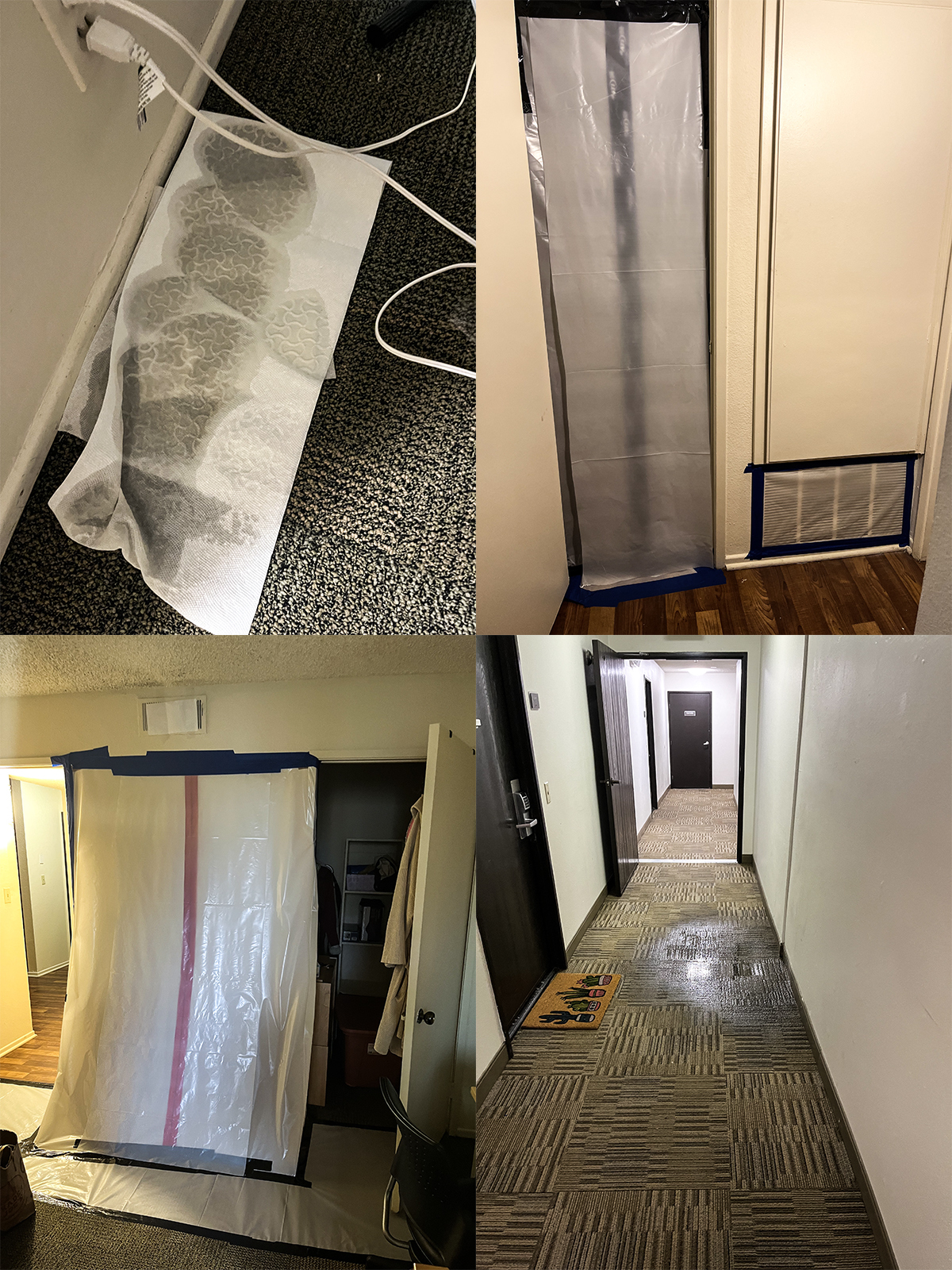 Eventually, they were informed that the wet carpet came from a leak in the air conditioning unit above them. Because of all the moisture in the apartment, Hanson said she and two of her roommates became sick, with a doctor explaining they might have grown ill from mold.
"We see it all the time," said Marc Brennan, a manager at Knight Environmental Consulting and mold testing expert. "Healthy, strong, young people in their 20s who are in school and they become deathly ill from mold contamination or different environmental toxins that are in these apartments that are not maintained by the owners."
Hanson said they contacted maintenance at least four or five times to ask for a mold test and never got one, even as maintenance claimed to be working to get one.
Schwartz also said she requested a mold test but was never provided one. However, Brennan said he was confident about the presence of harmful black mold in images provided by Schwartz.
"I'd be happy to sit in front of any judge and say that was mold, one hundred percent," Brennan said. "It was pretty obvious."
When Hanson called the front desk to request a mold test, she said they informed her that mold tests are rarely performed. Hanson said she felt like she was being lied to because maintenance said they were trying to get one.
But according to Alvarado's emailed statement, testing for mold is standard when UCLA Housing responds to water intrusion issues.
This inconsistency between UCLA Housing entities reflects larger communication issues in the housing system, Hanson said, which can make it difficult to get help.
"The sense that I've gotten is there's so many different departments that you have to go through to get anything done," she said.
Students have also criticized UCLA Housing recently for its disorganization in light of issues with COVID-19 quarantine protocols and the presence of extra furniture in some rooms.
Schwartz added that although students are given a list of phone numbers to call for help, it is often unclear which numbers they should contact. This confusion can make it difficult to make sure the complaint ends up in the right place.
"It just seems like the communication … is absolutely lacking within the departments, but there is (also) no communication in between the departments," Schwartz said.
After receiving temporary emergency housing in a different building, Takamatsu said she and Hanson were given the opportunity to live in a different Westwood Chateau unit. Schwartz was also provided the same.
However, Hanson said her own proactiveness was the only reason the situation resolved itself.
"I'm convinced that if we had never emailed them that we would just still be in the emergency apartments, and nobody would have said anything to us," Hanson said.
During this time, Takamatsu said she was frightened as an international student, not knowing if she would have a home to live in. She said because her family, who lives in Japan, was unable to support her, she could have ended up with nowhere to stay if not for her boyfriend who lives locally.
"For that (our situation) to not be the most important thing to be fixed – that just feels horrible," Hanson added.
Alongside mold, scalding shower water has also posed a safety problem for students living in Westwood Chateau.
When fourth-year applied mathematics student Rafi Melikian tried warming up her shower upon moving in, the water came out extremely hot. Turning the temperature down on the faucet did nothing, she said, and this seemingly minor inconvenience quickly turned painful.
"It was just dangerous. It was straight-up dangerous," Melikian said. "It would leave a red mark on your skin within seconds."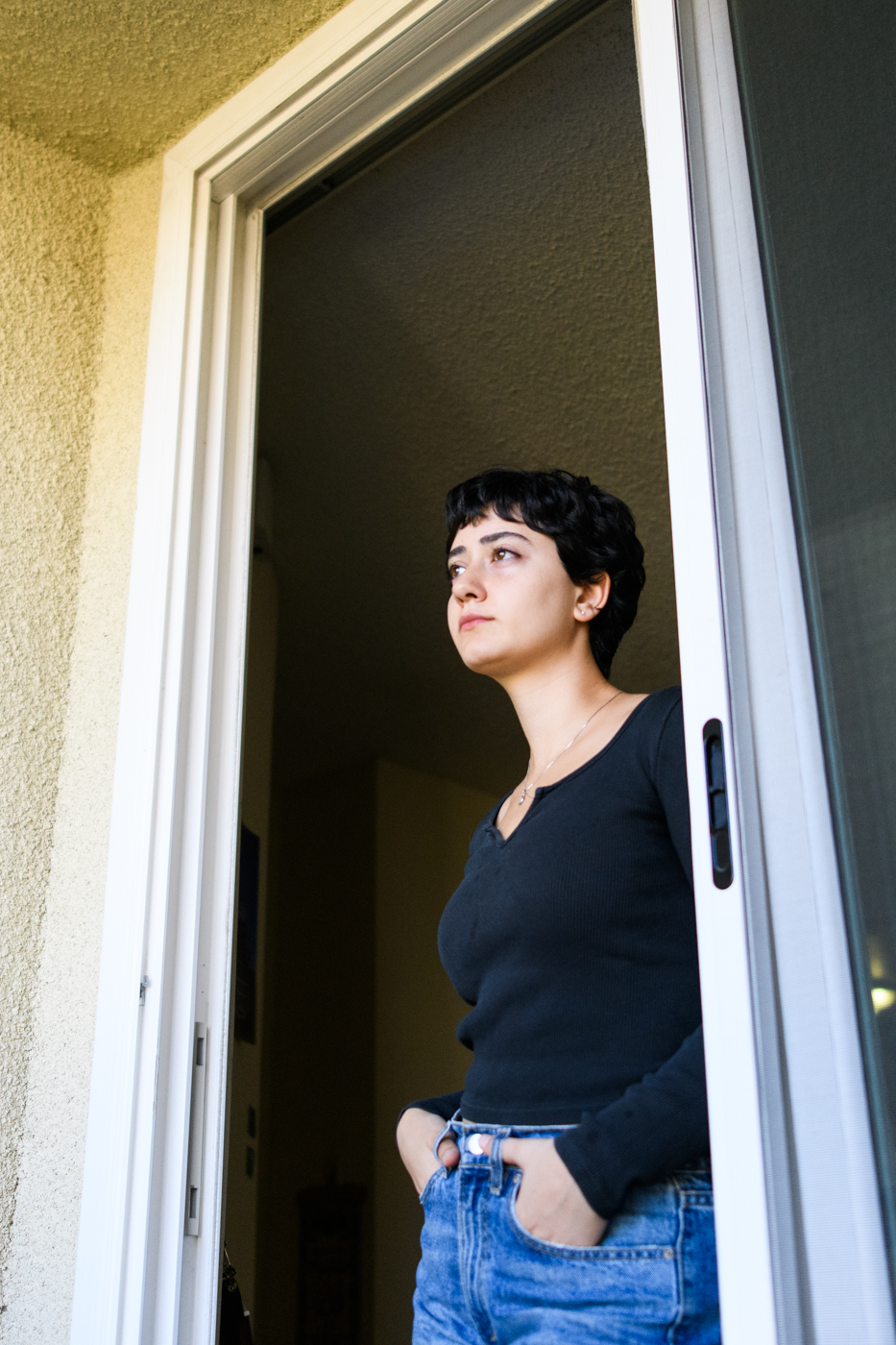 With the shower so hot, Melikian had to modify her hygiene routine. She said she would fill her hands with the hot water, wait for it to cool a little, and then pour it over herself to shower.
"It should have been an emergency thing," she said. "It was horrible."
Desiree Plascencia, a second-year neuroscience student, said she and her roommates had to stop showering altogether because of the scalding water and instead cleaned themselves using wipes.
"All of us were getting pretty irritated that we couldn't shower," Plascencia said.
Melikian thought the issue would resolve in a few days. But when it did not clear up, she called UCLA Housing maintenance, who informed her that someone would come in two to three days. Four days passed, and maintenance had not arrived yet.
"Day four and I was like, 'Where are you guys?'" she said. "And they're like, 'We have no evidence of you ever calling.'"
Alvarado said in the emailed statement that UCLA Housing never intends to dismiss residents' concerns and that delays can be attributed to logistical factors such as waiting for necessary parts, as well as a high volume of work orders during September move-in.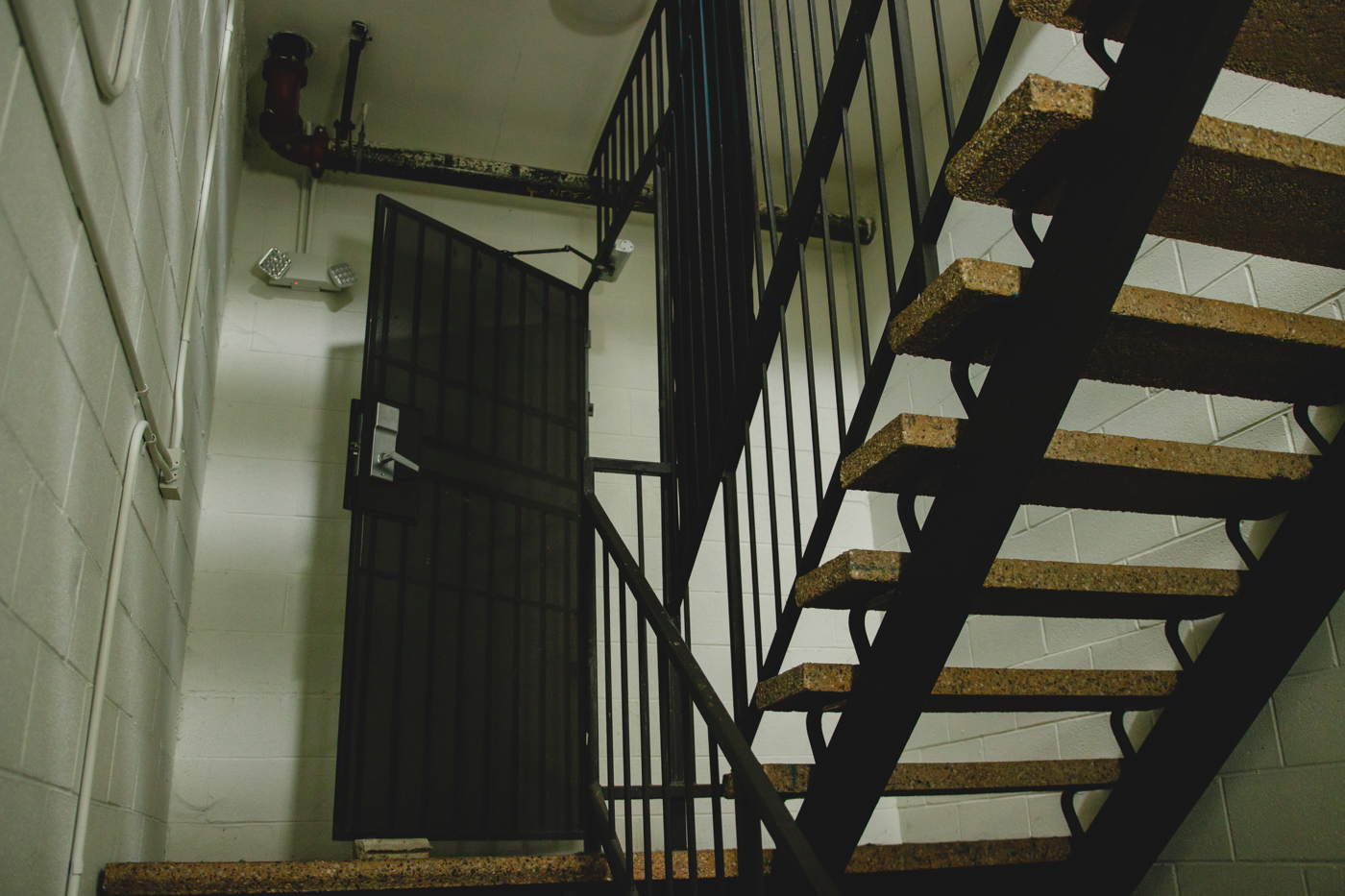 Additionally, problems with the elevators are relatively frequent, said fourth-year communication student Alejandro Martin-Cruz.
"This building is, from what I've heard, one of the oldest ones, so every now and then, the elevator gets stuck," Martin-Cruz said. "Sometimes they've (my friends have) been stuck there for 30 minutes."
Legaspi had a similar experience in October when she and two other people were stuck in a Westwood Chateau elevator for around 10 minutes. They pressed the call button for help, but there was no response. Legaspi grew worried as she was trapped inside the elevator, she said, not knowing when she was going to get out. But eventually, the doors opened on their own.
The permit posted in the elevator expired in November 2021. Although expired elevator permits are a common issue at UCLA, an expired permit violates a part of Title 8 of the California Code of Regulations, which says, "No elevator shall be operated without a valid, current permit." Alvarado said in the emailed statement the state inspection department responsible for renewing permits is behind on its recertification process.
"This does not mean that the elevator is questionable or unsafe to use," Alvarado said in the statement, adding that elevators are inspected monthly by a specific department on campus.
Package theft from the building's lobby has also been a concern among students, according to five Westwood Chateau residents.
"Even though they have two cameras there, it feels like it's still not helping," Martin-Cruz said. "No culprit has been held accountable."
According to internal messages obtained by The Bruin, 11 students informed a Westwood Chateau apartment resident assistant in October that their packages were stolen, and the ARA said they would report the issue to their supervisor. But Alvarado said in the emailed statement UCLA Housing has not received any reports of package theft from Westwood Chateau this year.
Complaints of Westwood Chateau's issues have even spilled onto social media. A TikTok posted Sept. 17 by @_uclastudent about the building shows multiple photos of cockroaches on the floor and in the dishwasher, with text that reads, "When you're excited to move into your UCLA university apartment as a first-gen & it's full of roaches, leaks, & dirty appliances." Three students also mentioned sightings of cockroaches in apartment units.
Alvarado said there was one report of pests in Westwood Chateau this fall that has been treated, and there has been no recurrence since.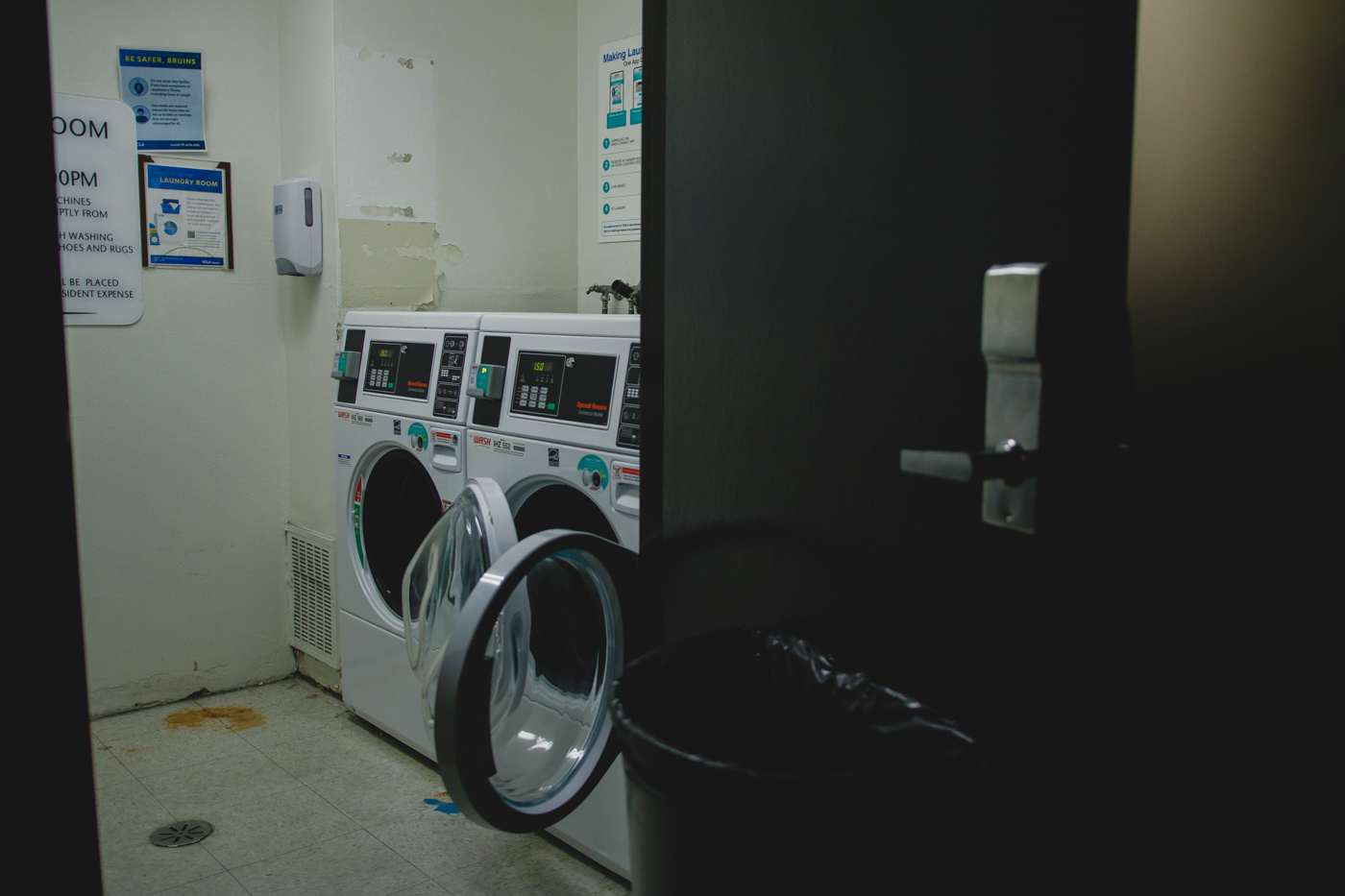 Students may find it difficult to hold UCLA accountable for Westwood Chateau-related damages. UCLA's status as a government entity typically protects it from being sued over health incidents such as mold exposure at Westwood Chateau, said Alan Bell, an environmental injury lawyer who has represented clients in several mold exposure cases.
"There is this governmental immunity. So it's very, very difficult to sue them, if at all, because they're immune from negligence," Bell said. "And that's what this is, is negligence."
Brennan, the environmental consultant, said mold can cause central nervous system damage and skin infections, especially for individuals who are immunocompromised or have preexisting conditions. This kind of environmental exposure can be lethal, Bell added.
"It is the silent epidemic of the 21st century," Bell said.
Bruins living in Westwood Chateau are hoping UCLA Housing will take action to ensure the safe living conditions they believe they deserve.
"The issues can be fixable, and you could literally benefit every student living in the apartments," Martin-Cruz said.
UCLA Housing will perform a comprehensive review of the building during winter break, Alvarado said in the emailed statement when presented with residents' allegations. She added that UCLA Housing holds all buildings to the same standards. However, some students still regret their decision to live in Westwood Chateau.
"Could I have done it again, I might have considered just dialing back on my expenses in other places to get a different apartment," Legaspi said. "It's just not worth it."
Contributing reports from Javier Jauregui Ramirez, Enterprise contributor, and Justin Huwe, Enterprise editor.