UCLA students voice concerns about conditions in university isolation housing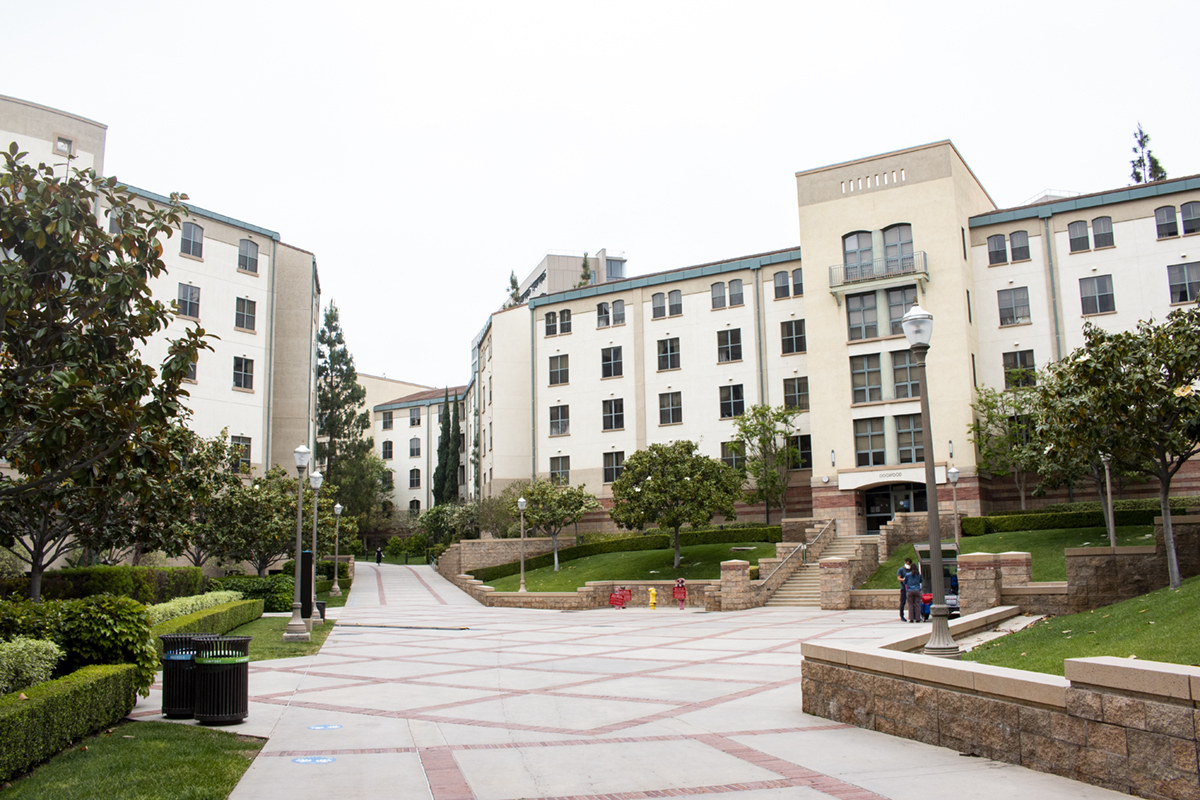 Some students who have tested positive for COVID-19 have expressed frustration over the living conditions in UCLA isolation housing. (Christine Kao/Daily Bruin staff)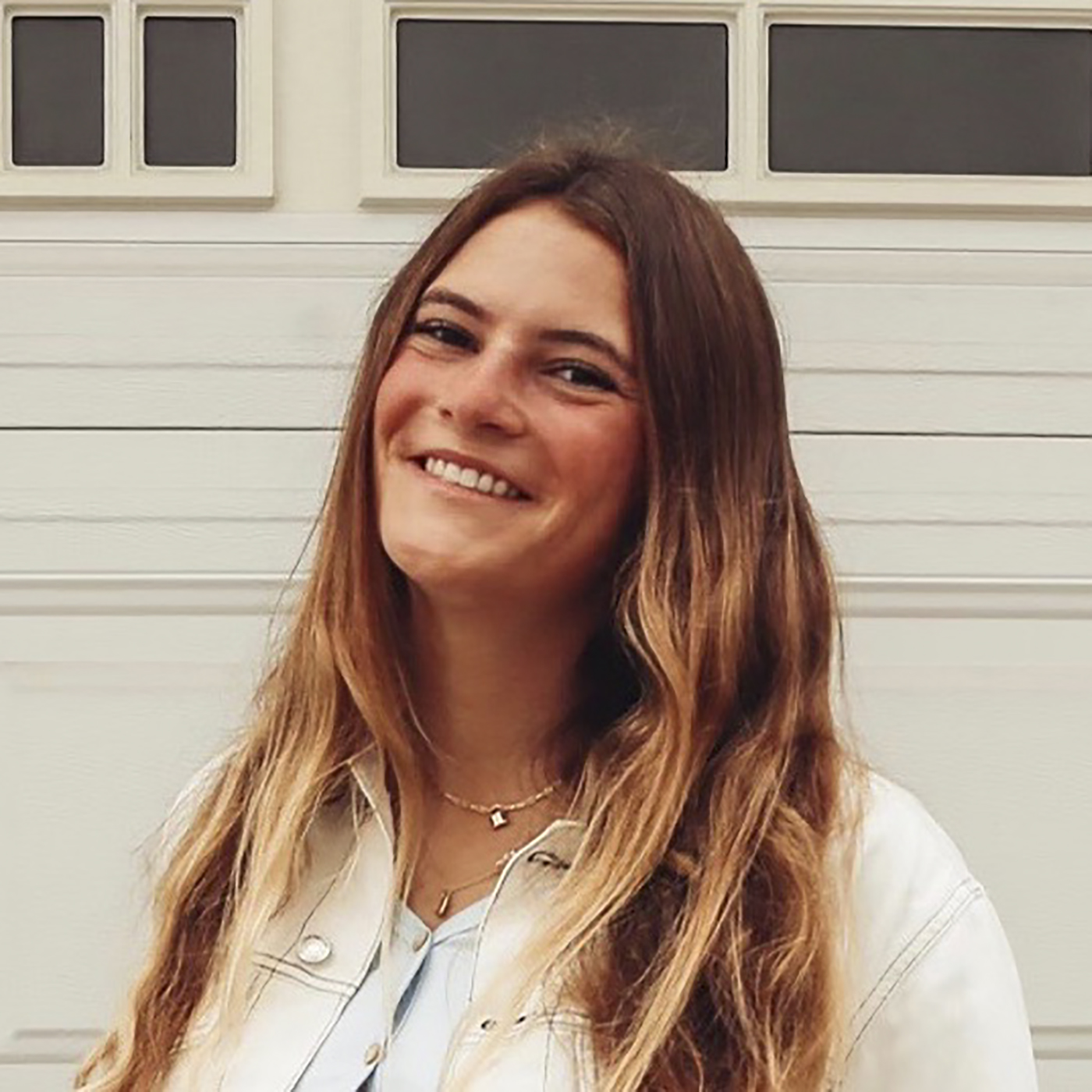 This post was updated Jan. 31 at 1:14 a.m.
Many students are raising concerns over the conditions in university isolation housing for students who test positive for COVID-19.
The UCLA isolation dorms are a subsection of housing intended to separate students who test positive for COVID-19.
According to the latest Centers for Disease Control and Prevention guidelines, COVID-19 positive individuals presenting symptoms must quarantine for 10 days, while asymptomatic people only have to quarantine for five days. However, many COVID-19 positive students were unclear about how this impacted their time in the UCLA isolation dorms.
An email sent to students in isolation stated that if students are asymptomatic, they are able to leave isolation on the fifth day to take a COVID-19 test in the UCLA Arthur Ashe Student Health and Wellness Center. If that test comes back negative, they are allowed to leave isolation.
However, Nina Knitowski, a first-year pre-human biology and society student, said she was unsure of what to expect when she first entered isolation. When she checked into her isolation room, she received a text saying to prepare for 10 days, although it added she may be released in a shorter time frame.
"The CDC changed (it) to five days and I didn't know what 10 days meant, like from my positive test or … from when I had my first symptoms," Knitowski said. "They ended up sending a second email, saying they're doing an honor system where it's 10 days from your symptoms or 10 days from your positive test."
Another common concern in the isolation dorms is roommates.
In an email to The Bruin on Jan. 21, UCLA spokesperson Bill Kisliuk said the university is currently placing students in single-occupancy housing. However, if needed, UCLA would quarantine multiple COVID-19 positive students in one room.
Scott Anglim, a third-year political science transfer student, said he had a roommate who tested negative for COVID-19 in isolation with him. However, UCLA's Isolation and Quarantine Policy states fully vaccinated UCLA community members who come in contact with COVID-19 positive individuals do not need to isolate.
Anglim said his roommate in isolation housing was in close contact with an individual who tested positive for COVID-19 and that his roommate in quarantine continued to test negative.
"They put a contact isolation case with a positive isolation case in the same room," Anglim said.
Maddy Bishop, a first-year psychology student, said her biggest complaint about the isolation dorms was the lack of welcomeness and accommodation.
"They put a bar on my windows so I couldn't open them," Bishop said. "You could take it off, but it was obviously put there so you wouldn't open the window."
Additionally, Bishop said she was not informed that there would be very little provided in terms of bedding and comfort and suggested UCLA provide an extensive list of things to bring before entering the isolation dorms.
"I thought it was going to be equipped with full bedding," Bishop said. "They gave me a singular pillow, one fuzzy blanket and a tiny hand towel that was for the shower."
Students are provided with food in the isolation dorms, according to UCLA Housing. Food packages are delivered every day from noon to 2 p.m. and include lunch, dinner and breakfast for the next day, Bishop said. Knitowski said she was unsatisfied with the food because of the quality, and her roommate's vegetarian diet was not initially accommodated.
"My roommate was vegetarian and on the first day they told her, 'Just don't eat the meat,'" Knitowski said. "The next day she called again, and they gave her the vegan option. But since she didn't have the dairy, she didn't get the protein shakes or anything … (and) they were more accommodating the third time, where they said she could have the vegan meals as well as the normal."
Knitowski said overall her experience in isolation was frustrating and described the unresponsiveness that came from the staff.
"It was really frustrating because … Ashe didn't answer the phone. They don't even take voicemails," Knitowski said. "They tell you to email them so I emailed them … and they still haven't gotten back to us. … If you have bad symptoms, they just tell you to call 911."
Anglim added that he characterizes his time in the isolation dorms as introspective and believes the isolation dorms needed to be revamped before reopening campus on Jan. 31.
"Clearly the people here are overworked and under-resourced. Whatever the university set aside for quarantine was not enough for omicron and is not going to be enough for February," Anglim said. "We need clearer testing protocols, a better check-in and assignment process that makes sense, and some sort of consistency in the checkout policy."