Distinguished freshman Zach Rama and Andrew Rowan to join UCLA men's volleyball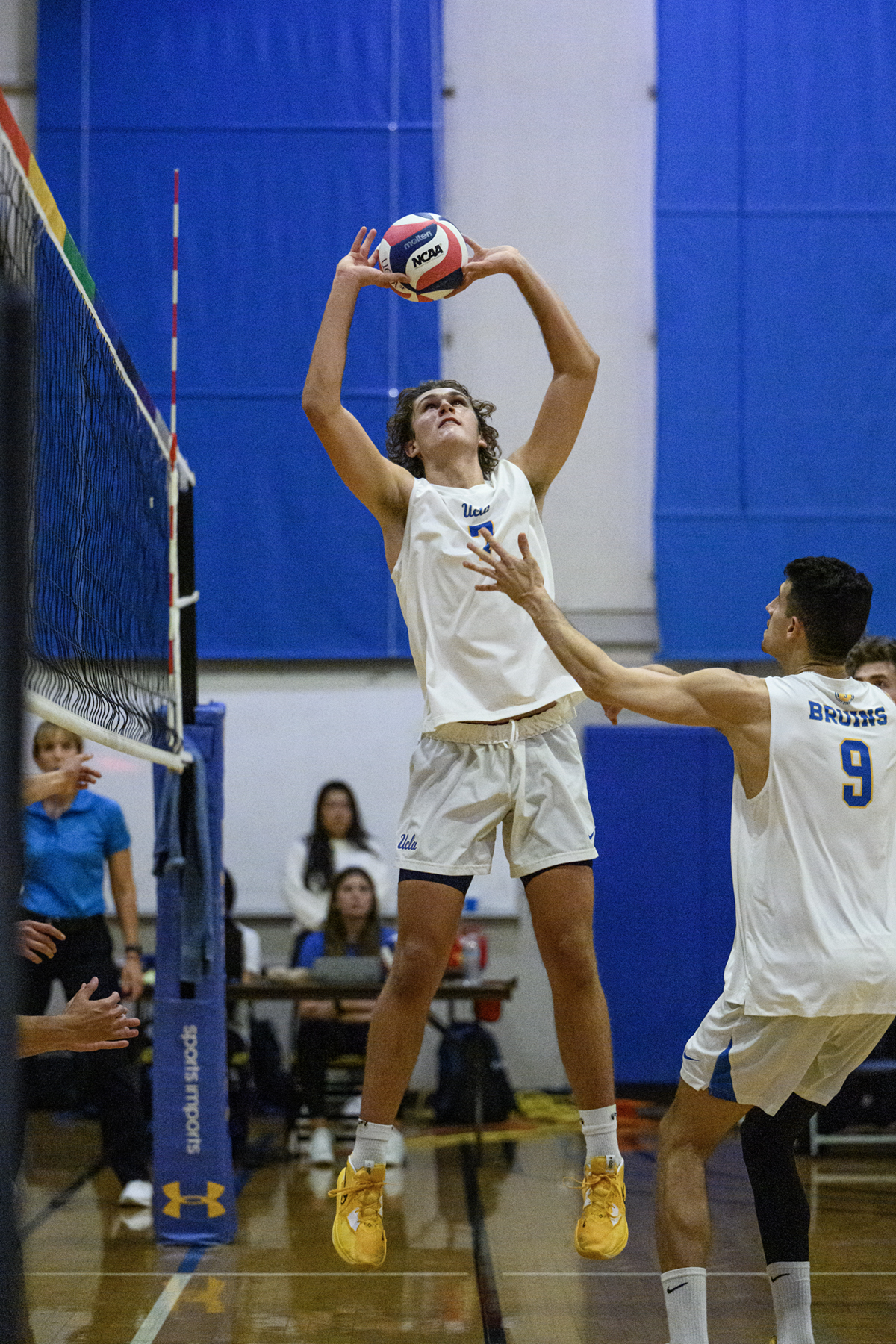 Setter Andrew Rowan readies the ball. Rowan is one of two freshman who competed at the U21 Pan-American Cup, earning Best Setter, Best Server and MVP accolades as he helped USA secure gold. (Alex Driscoll/Daily Bruin staff)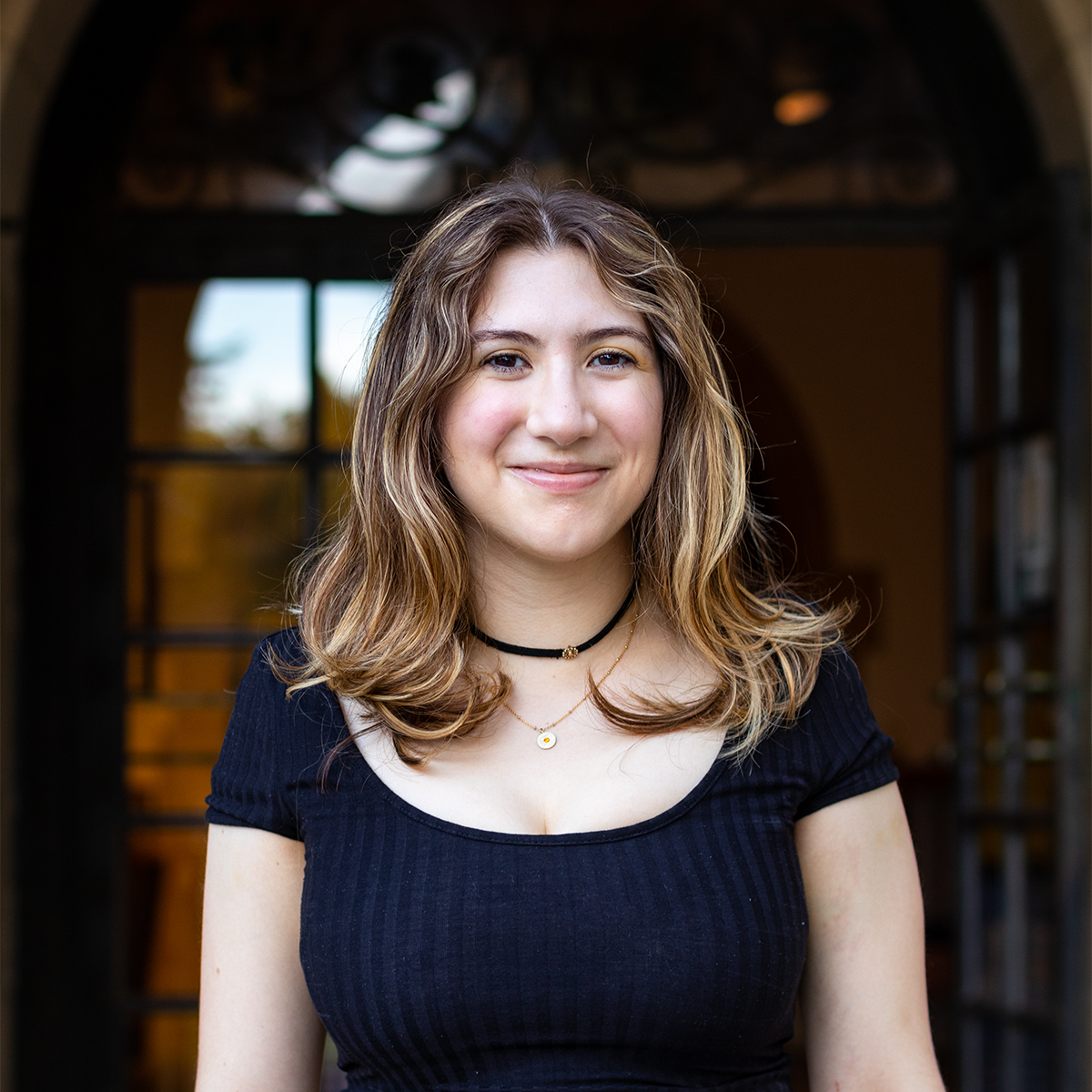 After picking up national distinction and an international gold medal, two star-studded freshmen are making their way to Westwood.
UCLA men's volleyball outside hitter Zach Rama and setter Andrew Rowan competed in the Pan-American Cup from Oct. 3 to Oct. 9 in Havana, Cuba, bringing home a gold medal with Team USA. The two highly-touted recruits will make their Bruin debuts in January.
Rama and Rowan contributed to the Americans' effort that allowed just four sets in the tournament.
"It's super competitive," Rowan said. "It's a huge jump from the level we were playing at before, so it's fun."
Selected as a starter at the Pan-American Cup, Rama led all scorers with 23 points in Team USA's opening match against Mexico. After the United States swept the pool round, Rama put away the match point against Cuba to secure the team's trip to Worlds in five sets and move on to the final round.
Mexico proved no challenge for the U.S. for the second time in the title round, and Rama secured Best Attacker honors alongside his international gold.
Originally a basketball player, Rama switched to volleyball in high school. Starting his career the summer before high school, Rama proved naturally good at the sport, touting Ivy League and Power 5 offers two years into playing. He helped secure a state championship for his school his senior campaign and was named the Arizona men's volleyball player of the year in 2021.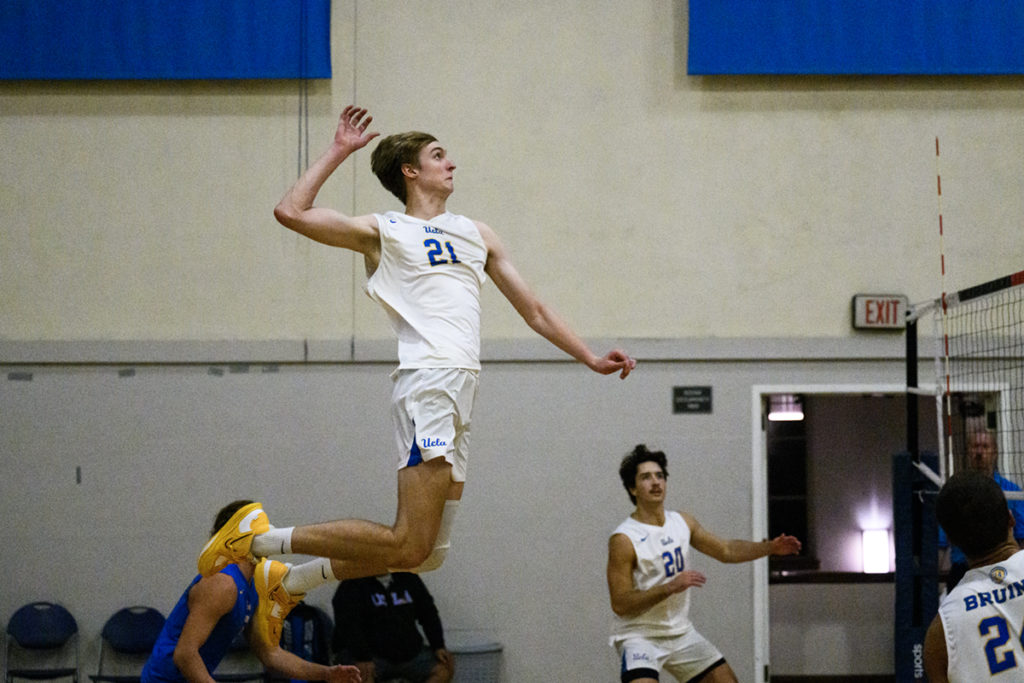 Under UCLA coach John Speraw, who also coaches the men's national team, Rama has the opportunity to become an integral part of the Bruins' squad.
Rama said despite the challenges of moving from the high school level to the collegiate level, his international experience has helped him tremendously.
"Playing Cuba makes you grow so much bigger as a person because you don't have someone rooting for you," Rama said. "Everyone's against you, and you need to step up."
Another starter for Team USA, Rowan led the squad in assists, notching Best Setter and Best Server accolades along the way. Rowan spent his high school career moving up the national rankings since the beginning of his freshman year, selected as a top-25 player to watch by Volleyball Magazine in May 2020.
Rowan and Rama weren't the only Bruins to earn offseason accolades. Junior setter/opposite Miles Partain won gold at the Volleyball World Dubai Challenger 1 event Oct. 25 alongside partner Andy Benesh. Partain had a breakout season for UCLA in 2022, ricocheting up from a reserve setter with one kill in nine sets played in 2021 to the team's starting setter and being named Mountain Pacific Sports Federation Player of the Year.
While last year Partain secured the Bruins' starting spot for setter, Rowan presents an intriguing challenger. The freshman has proven himself on an international U21 stage, securing MVP honors, and was widely considered the best setter in his class. The dynamic between the former opposite and the new setter is a storyline to watch for the 2023 season – especially considering the blue and gold has been through three setters in the last three years.
"Any time you're a true freshman and you're coming into this environment, it takes some adjustments," Speraw said. "It's also very apparent they're going to become significant contributors. … We have a very competitive gym this year, they're going to have to earn it. And so I think we're all excited and optimistic about their futures."
Over the summer, redshirt junior middle blocker Merrick McHenry, a first-team AVCA All-America selection and finalist for the Ryan Millar Award as the nation's top middle attacker in 2022, picked up a bronze medal in the Pan-American Cup with Team USA in Canada. At the same competition, senior outside hitter/opposite Cole Ketrzynski picked up a silver with Team Canada.
"We've been missing some of our impactful players for different parts of time for USA obligations, but when we get everyone back and up to speed and strong and integrated together we have the capacity to be a great team," Speraw said.
Ionescu is currently an assistant Sports editor on the men's volleyball, women's volleyball, swim and dive and rowing beats. She was previously a contributor on the women's tennis beat.
Ionescu is currently an assistant Sports editor on the men's volleyball, women's volleyball, swim and dive and rowing beats. She was previously a contributor on the women's tennis beat.