The Quad: Study abroad programs offer Bruins lifelong benefits, opportunities for growth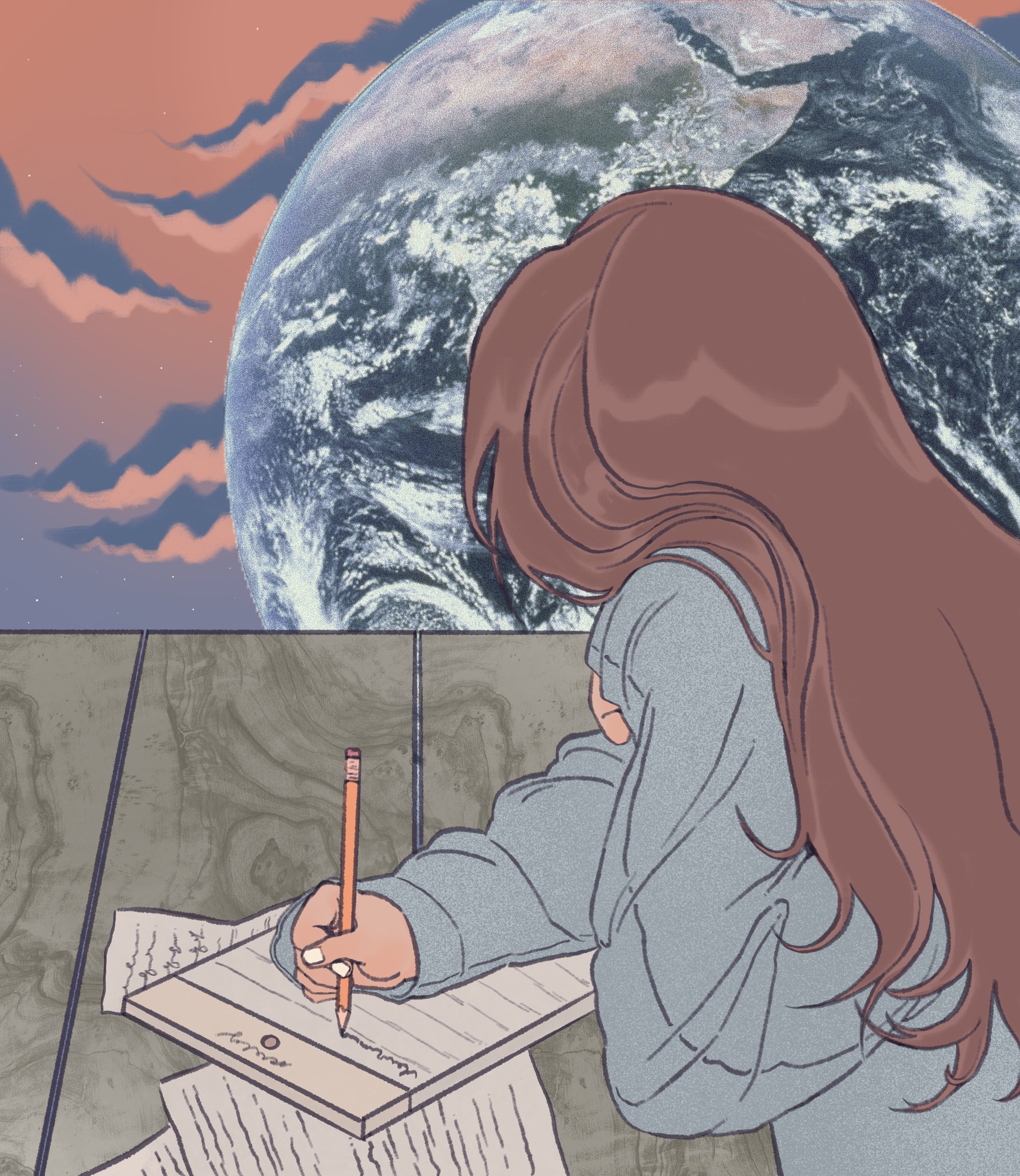 (Ayumi Bergan/Daily Bruin)
A student's college experience often involves many decisions, ranging from which classes to enroll in to what dining hall to spend a swipe on. But one decision many Bruins make is to study abroad, an opportunity to experience a completely new academic environment.
According to a study conducted by University of California, Merced, 80% of study abroad alumni surveyed reported that their experiences allowed them to better adapt to diverse workforces. Additionally, study abroad alumni are twice as likely to find a job, according to the same source.
Samara Fruman, a fourth-year environmental science student, participated in the Tropical Biology and Conservation program organized by the UC Education Abroad Program this spring.
Fruman said along with a desire to travel, her motivation to study abroad was to apply her major in a hands-on environment alongside a variety of wild species.
"It was a mix of wanting to see and explore Costa Rica but also applying what I've learned in classes, just sitting in lecture halls, and doing things in real life," Fruman said. "We got to see ecosystems and how they functioned and learn the names of species while they're there right in front of us."
Fruman added that there was a bit of difficulty in adjusting to the shift of environments, largely with moving to a new country.
"You're not as immersed in the culture of learning that 24/7, you have your whole life going on over here," Fruman said. "I have so much more going on. I can't be as invested in my classes. But when I was there (in Costa Rica), it was like everyone was taking the same classes with me, and we were all studying, and we were all super into it."
Fruman added that she found it important to maintain a routine and a sense of normalcy while abroad. For her, this meant bringing her yoga mat and continuing her daily fitness routine overseas.
For some Bruins, studying abroad is also an opportunity to fully immerse themselves in a new culture and environment far away from Westwood.
Kayla Gerber, a fourth-year communication student, participated in the Made in Italy program in Florence, Italy, this summer and said she was interested in experiencing college in another setting.
"I really wanted to go abroad and just experience a different culture and take classes outside of just UCLA's campus," Gerber said. "I really liked meeting new students and being able to explore the culture of the city I was living in and trying the different food."
Gerber added that returning back to campus, despite its difficulties, provided an opportunity to reconnect and spend time with her friends before graduating.
Mary Tyler, a fourth-year art student, participated in the Global Cities Urban Realities program in London and Paris during spring quarter. As a Los Angeles native, Tyler said she decided to study abroad to apply her knowledge as a French minor.
Tyler said traveling alone cultivated a newfound sense of independence while traveling.
According to a study by the Institute for the International Education of Students Abroad, 95% of surveyed study abroad alumni said the experience had a lasting impact on their world view, and 97% reported that studying abroad served as a catalyst for increased maturity.
"It gave me a sense that I can do it by myself 'cause I've never traveled alone before, like totally alone without anybody I knew," Tyler said. "And so going there on my own, it just gave me more confidence in my ability to get around."
While transitioning back to college in the states was difficult, Tyler said studying abroad gave her a perfect break to come back into her senior year refreshed.
"Go for it, and don't worry about missing things from home because you'll always go back home, it's not like you're moving forever," Tyler said. "Use every single day. Don't spend any day just in your apartment unless you have to. Go out every day and travel as much as you can because it's such a great opportunity."