UCLA-hosted conference spotlights Indigenous ecology, ephemeral architecture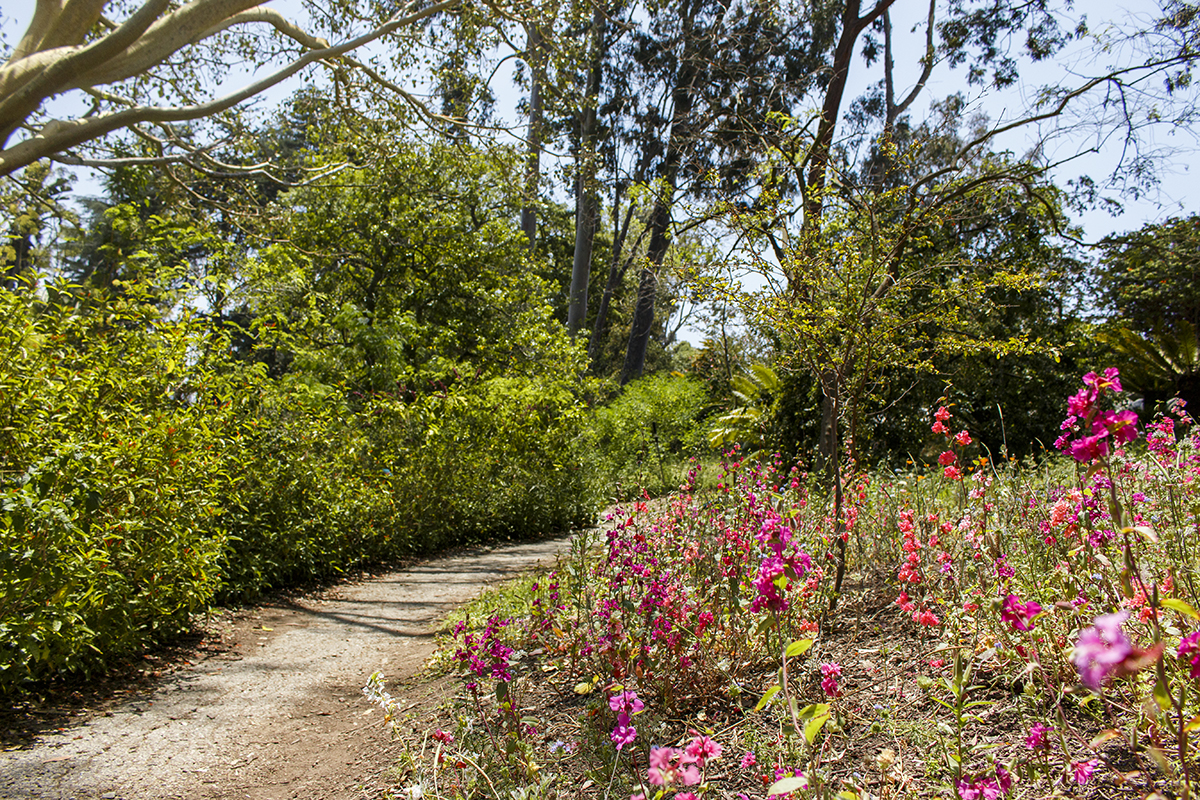 The UCLA Mildred E. Mathias Botanical Garden is pictured. The first workshop for The Forgotten Canopy was held here, and participants observed the garden's local flora once used in ephemeral architecture. (Christine Kao/Daily Bruin senior staff)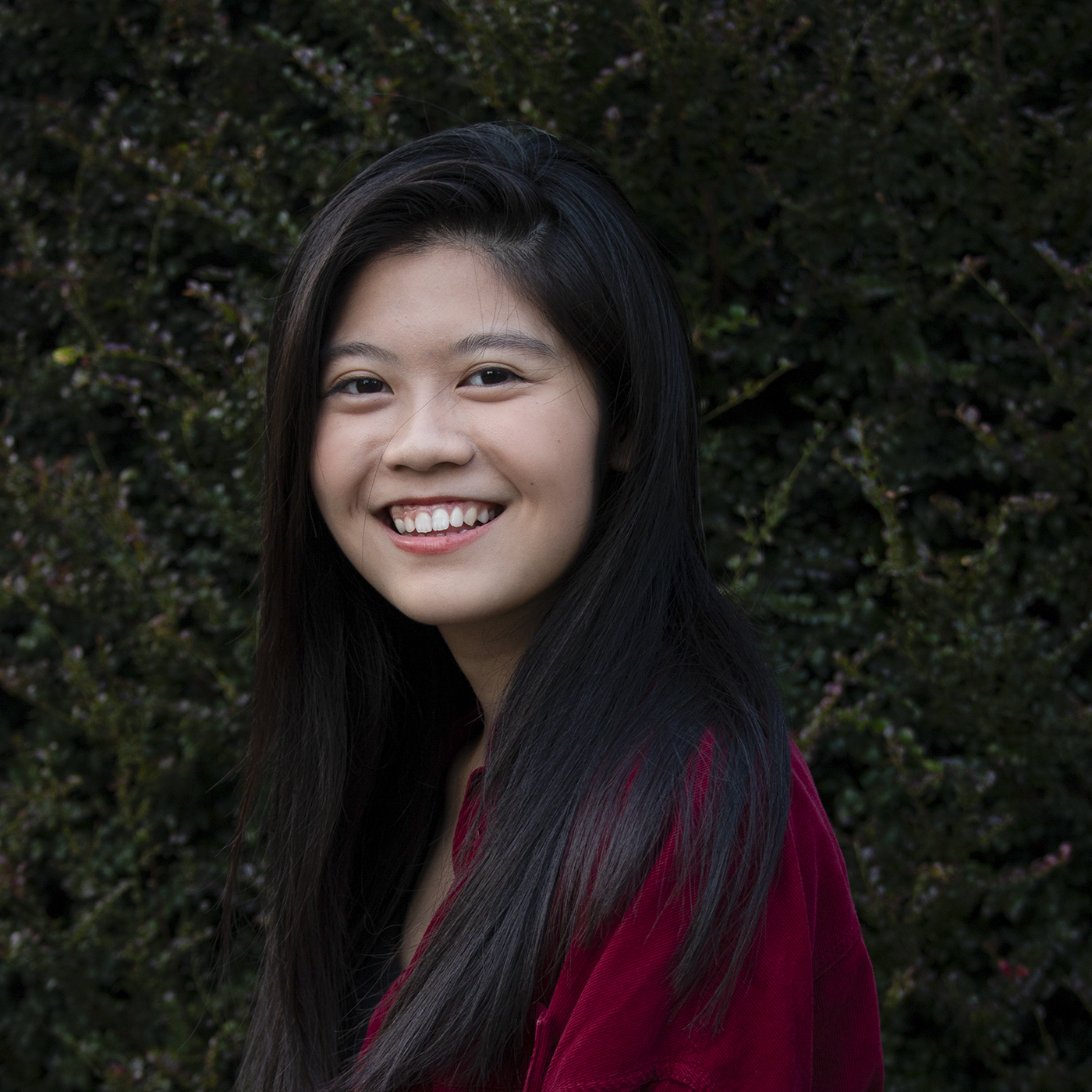 UCLA community members are joining scholars across the country to help highlight Indigenous architectural knowledge throughout the American continent in an annual program.
The Forgotten Canopy – a series of conferences under The Center for 17th- and 18th-Century Studies' Core Program – held its first summit from Nov. 4 through Nov. 5 at the William Andrews Clark Memorial Library, discussing how colonial actions impact Indigenous communities and their ecological practices. According to its website, the series hosts community-based workshops and panels to analyze the interconnectivity of adaptive architecture, the environment, and creativity across the Atlantic region during the 16th to 19th centuries.
The first workshop, "Ecology," featured a tour of UCLA's Mildred E. Mathias Botanical Garden in which participants witnessed the effort to transform landscapes by restoring the planting of local flora.
Students at the workshop also identified various plants used by Indigenous people and people in the Americas to build various structures, said Stella Nair, an associate professor of art history and American Indian studies who helped organize the event alongside faculty from Florida State University. These plants were vital to creating ephemeral architecture, which are constructions that have temporary life spans but can carry specific and sometimes cultural techniques, such as thatching, she added.
"It (ephemeral architecture) is not something that architecture scholarship tends to emphasize; it emphasizes the monumental and the permanent," Nair said. "These things are deeply embedded in ecological practices and change and also very much impacted by imperial practices."
Alba Menéndez Pereda, an archaeology doctoral student who helped organize the first conference, said Western methodologies have dominated architectural research throughout history and are not always applicable across different communities, particularly those that work with rich natural resources.
"The methodology that has been applied has been very Western. … You go with your thesis, then you test it, and then you basically approve it or reject it," Pereda said. "The truth is that that method, that approach, doesn't really apply to a lot of communities. "
As landscapes created with natural resources decay or get destroyed, it is even more crucial to seek knowledge from the Indigenous communities in understanding the traditions of ephemeral spaces, Pereda said. The Forgotten Canopy also collaborated with local Native basket weavers to carry out the first workshop, Nair said.
Nair said it has been essential to engage the perspective of Indigenous people when designing educational events that focus on the community's traditions. Nair said she and co-organizer Paul Niell consulted with Shannon Speed, director of the American Indian Studies Center at UCLA. According to Nair, Speed has since offered insightful knowledge and supported the program's community outreach.
Jackie Padilla, a museum and cultural heritage studies graduate student from FSU, said the program creates a space to investigate how colonialism has affected the living environment. As ephemeral architecture is challenging to keep records on, these narratives can be lost or misinterpreted, added Padilla, who helped plan the first workshop.
"In general, it (Indigenous knowledge) is really understudied and underresearched," Padilla said. "I think it's important to remember that these opportunities to talk about art and architecture is a really special opportunity to be able to know how people lived or how … colonialism affected the environment of Indigenous communities."
Following the first workshop at UCLA, Nair and her team are currently talking with tribal communities in Los Angeles County to plan the next two workshops.
"Our priority is really foregrounding the LA-basin Native communities so that their perspectives and ideas lead us," Nair said. "I would stress that it should be really open to everybody that is interested, but we want to bring awareness to the theme of the conference."