Out of Bounds: UCLA Football vs. Arizona recap, USC preview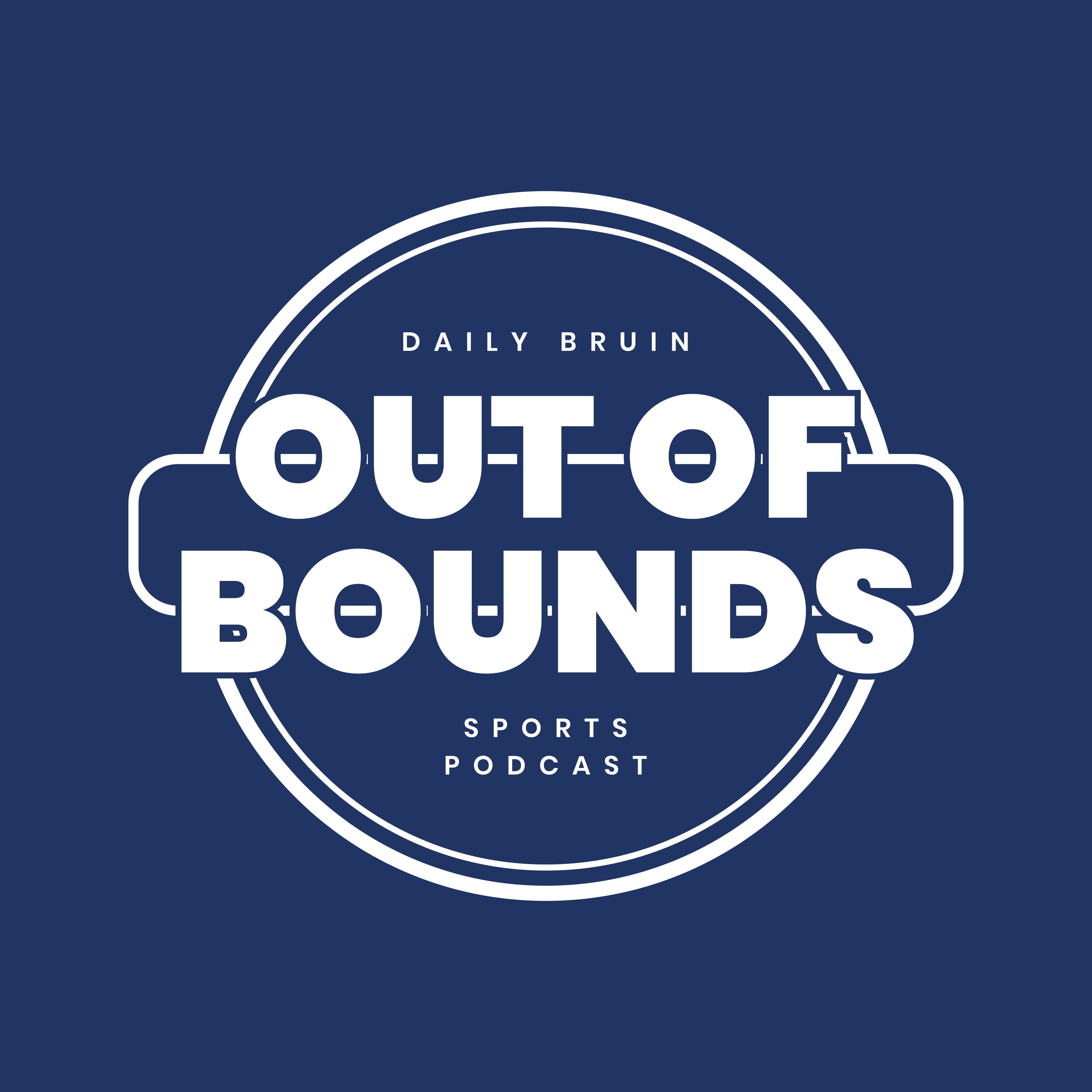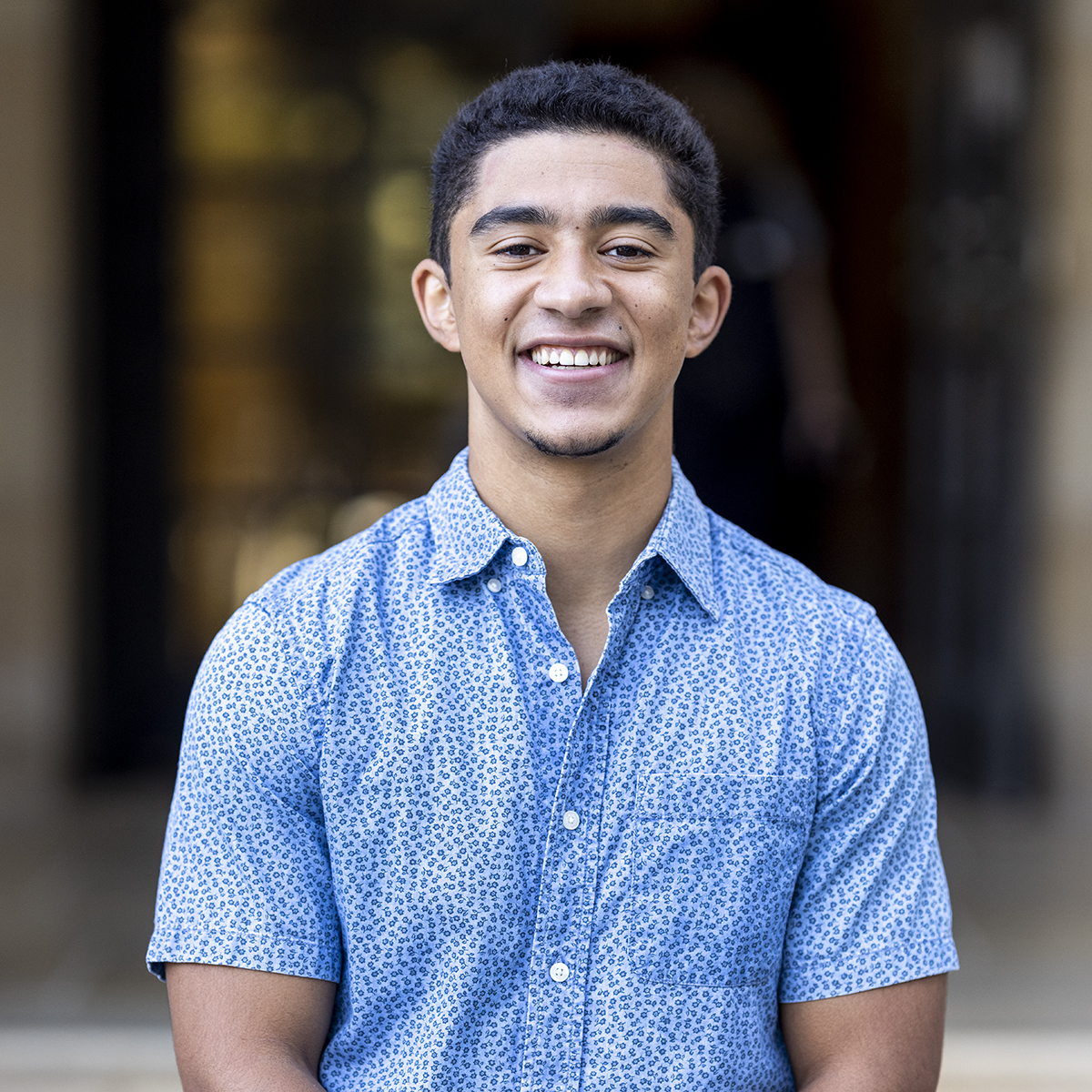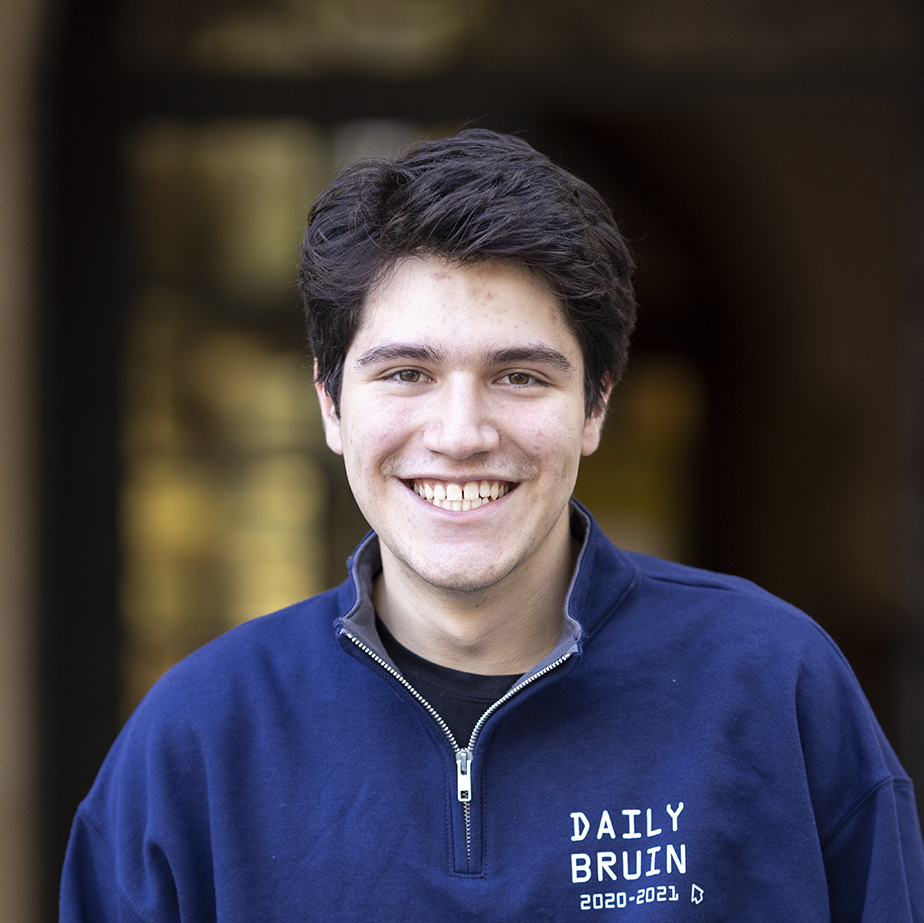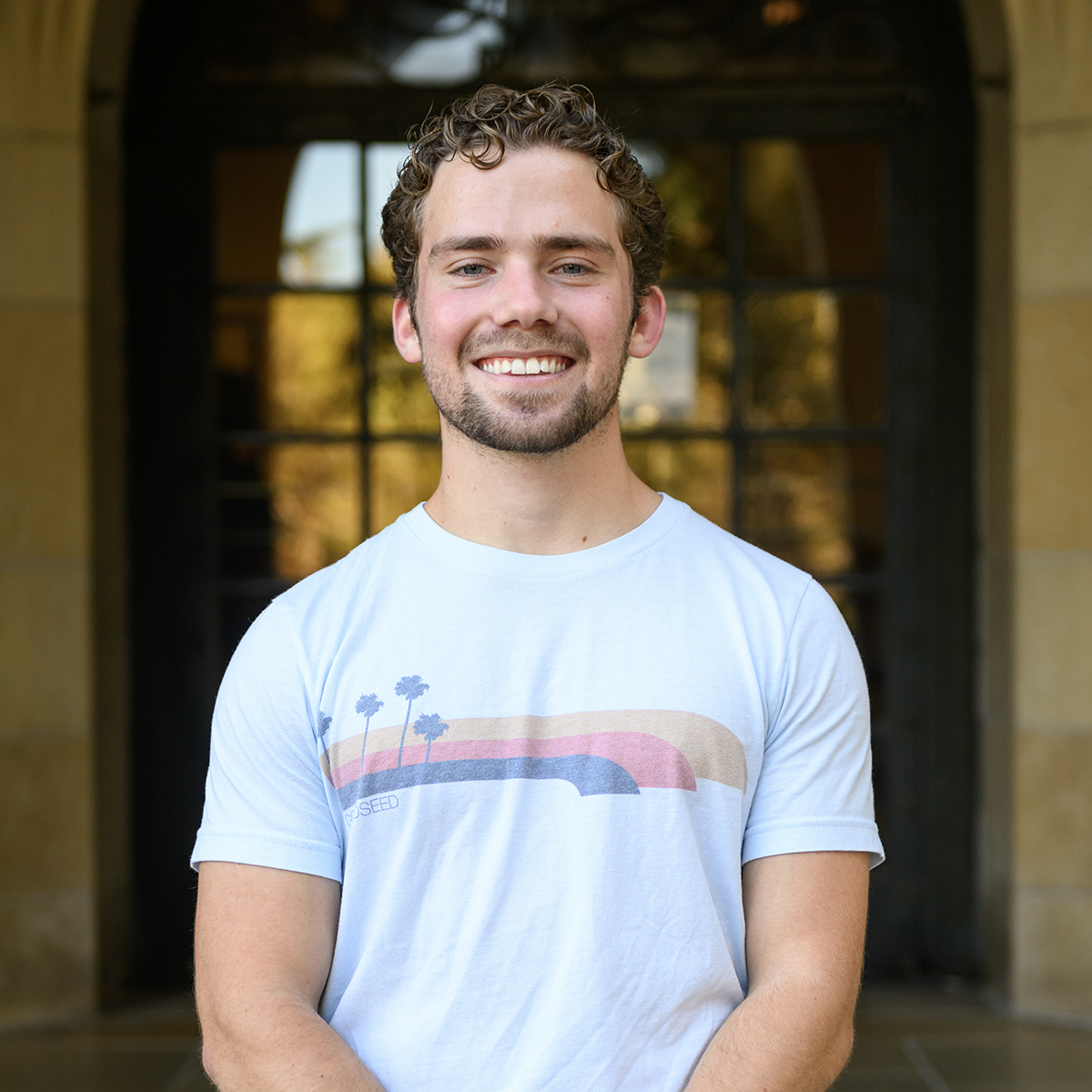 In the season's ninth football episode of "Out of Bounds," Daily Bruin's sports podcast, Sports Editor Sam Settleman, senior staff writer Jon Christon and staff writer Gavin Carlson recap No. 16 UCLA football's upset loss to Arizona on Saturday and preview its rivalry matchup versus No. 7 USC set for next week.

Jon Christon: Hi, my name is Jon Christon, and this is Out of Bounds, Daily Bruin's sports podcast.
JC: Hi, hello, everyone. Welcome back to another episode of Out of Bounds. I am your host, Jon Christon, a senior staff writer here at the Daily Bruin. We're here to talk about one of the most depressing losses in recent memory for UCLA in its loss to Arizona. Later in the show, we're going to preview UCLA's rivalry matchup versus USC, which lost a lot of excitement I think with this loss, but we're going to cover it, we're going to preview it all. But before we get to that, let me introduce our guests. This man needs no introduction, but I'll give him one anyway. Noted DTR and UCLA football-believer, Sports Editor Sam Settleman. What's up, Sam?
Sam Settleman: Not much, Jon. Honestly, not much worse than sitting in the press box at midnight after a loss like that, so. But it's Monday, and we're back.
JC: Also joining us this week is staff writer Gavin Carlson, who probably has some better takes than Sam. What's up, Gavin?
Gavin Carlson: I always have better takes than Sam. I'm a little frustrated, just like everyone in Westwood, but we're going to talk about it for sure. It's going to be a long episode.
JC: Unfortunately for me, who will be editing this podcast as he does every week. Let's just dig right in. I was going to make fun of Sam's takes, but UCLA lost to Arizona on Saturday 34-28. Had a chance to come back at the end but couldn't get it done and lost to a team that was on a four-game losing streak, I believe. And not a good team. Arizona had its moments, but whatever. Sam thought they were going to win in his prediction. Sam has been wrong on like, more than 60% of his predictions now.
SS: I'm going to make a point and say that my prediction, in fact – while I did say UCLA was going to win – I said, and I quote, 'Nothing is more fun to watch than a bad team with no fear.' And that's what Arizona was. They're a bad team. But I mean, they can beat good teams.
JC: Just know if Sam ever predicts something in your life, the opposite will happen because that is what's been happening so far. And that is why he took away my prediction for this game. Gavin, we're gonna start with you. What are your thoughts from this game?
GC: What are my thoughts? When it comes to UCLA football, whenever they are this close to having a marquee game, this close to being back at the top of the Pac-12, they have to lose to some team they shouldn't. I was in the car going to this game, and I was just thinking of how exciting a top-10 matchup between UCLA and USC would be. And I thought to myself, 'Well, of course, we're not going to get that, we're going to get a loss,' and sure enough, that's what happened. Honestly, I think the offense is more to blame than the defense. I'm sure we'll get into it. I know the defense stinks, but we know they stink. And we knew that Arizona was probably going to put up 30-plus points. They have a top-10 passing offense, UCLA has a horrible pass defense. But the offense didn't show up for most of the game. Obviously, they had a chance at the end to redeem all that and they didn't. But just a heartbreaking loss for anyone who not only follows UCLA, but wanted to see that marquee LA rivalry game. It was going to be the first time that Sam wouldn't be able to say that the Rose Bowl was empty. There's actually going to be a sellout crowd. And we're not going to be getting that thanks to some awful defense.
SS: I think the Rose Bowl is still going to be sold out on Saturday. UCLA-USC, 8-2 and 9-1. It's still going to be full, still going to be full. But regardless, I do agree with you that, yeah, we know the defense is bad. We know they're not going to stop an Arizona offense, that's honestly one of the best offenses in the country. Whether that's actually genuinely true or not, debatable, but in terms of numbers, they're at the top of the country. And yeah, so I think it's on the offense, too. I mean, Charbonnet rushed for 180-something yards, but I mean, you could have said he should have run for 350 yards against that team. I mean, Cal rushed for 350 yards against the Arizona defense. So the fact that they couldn't put up over 30 points against Arizona – I think that was the first time in like 14 (13) games they haven't scored over 30 – is pretty crazy to me. And I know it wasn't just general breakdowns on the offense all game but like that last drive, that last possession, I don't know if we want to talk about it more later, but I mean, that was just pretty bad on all fronts.
JC: Yeah, let's talk about that last drive. They get a stop finally, hold Arizona to a field goal. They have, what, just a little over a minute to drive 72 yards, they need a touchdown. And I looked to the person I was sitting with, and I said, 'I think they're going to score, I believe in this offense.' And it looked for the first part of that drive, it looked like they were going to get there. And then inexplicably, they got to the 29-yard line and threw four straight balls right to the endzone. They didn't need to do that. They just could have, you know, dinked and dunked it more. Clock stops on first downs, they were successful moving the ball, and then for some reason Dorian Thompson-Robinson, I think – I don't what plays were called – but he put blinders on, threw it to the endzone four straight times. He missed a lot of receivers that looked open in the endzone, he kind of looked at one receiver and stared him down and threw the ball. And I think that just gets to the larger point that Dorian Thompson-Robinson did not have a good game on Saturday whatsoever. It was probably his worst game of the season. Maybe not statistically, but he just looked off all game. He was under pressure a lot. But you know, besides that he was throwing off his back foot. He was making bad reads in the read option. He was looking down his receivers like this, and frankly just not what you want from a fifth-year quarterback. I think Sam wrote this in one of his columns or wrap of the game, that Dorian has been a good game manager this year, and I think that's what people wanted coming in because he hasn't been that in the past. But he needs to be more than that as a fifth-year quarterback for UCLA to really be a top-10 team. And frankly, he looked a little game manager-ish this weekend, and that was tough to see.
SS: The read option is interesting, too, because I think that happened more than once, where you look at it, and you're like, 'Oh, he clearly made the wrong read on that play,' which, I mean, a guy that's designed to, you know, be able to be a weapon in the running game, he really did not look like that on Saturday. But then the passing game too, I mean, even if you think about their one big play, was the Hudson Habermehl touchdown. That was really a fluke. I mean, you got two Arizona defenders on him, and they just collided and Habermehl ran free. But I mean, not being able to move the ball consistently against a defense like that is just mind-blowing, considering how this UCLA offense has played all year and how bad this Arizona defense has been all year. So I don't know, didn't really make much sense to me.
JC: And credit to Arizona, too, they played well. They played hard, good defensive game plan. And I think part of that is that Jedd Fisch has history with UCLA. And you know, they looked like they wanted to win. They had nothing to lose, like Sam said, and they were excited. Every play they were cheering, all that. And they had a good game plan to stop DTR, which a lot of teams haven't had this year. So again, credit does go to Arizona, but they're not a good team.
GC: I just have to say one more thing. This Arizona defense is awful. We're not emphasizing that this team was second to last in the country in sack rate. They're one of only four teams to average less than a sack per game, and DTR was under pressure throughout this entire game, offensive line laid an egg in the pass game. Obviously we're talking about how they did not perform well enough in the run game, with Arizona being one of the five worst rush defenses in the country as well. In my scouting report, I literally said this team is worse than everyone but Colorado, basically in the entire power five defensively, and they put up a great fight the entire game. Obviously credit to them, but there's no excuse. The offensive line laid an egg, the run game laid an egg. And, obviously, we talked about that last drive not getting it done.
JC: And one more position group who laid an egg I think is the wide receivers. And part of that can be attributed to Kazmeir Allen missing the game, who was unavailable with an undisclosed injury, as usual. But UCLA's receivers, we're not creating any separation whatsoever. And I think that put Dorian in a tough spot. You see guys like Bobo, not getting a lot of separation, but beyond him. I mean, DTR tried. I mean, Habermehl had that big catch, but again that was fluky. Not a lot of like, separation whatsoever from the receiving corps. And that's tough when you're going to get to defense that this year has been that bad.
SS: Yeah, I was about to bring up Kaz Allen too, because I mean, he obviously missed the game. And I wouldn't say he's, you know, the top weapon on this team. Everybody's talking about DTR, Charbonnet, like, those two guys should have been able to get it done against the defense like that. But I think Saturday showed how much UCLA missed Kaz Allen because, I mean, in the past, he has been that home run hitter guy. And maybe you know, you miss him for a game, you're not going to notice because he's good for one big play a game. But this year, he can be more of an every down type of guy. And we saw that against Arizona State when Kaz went out, whether it's at running back, whether it's receiver, whatever it is, I think he's a big weapon for this team. And I think they really missed him, whether he's drawing attention or making the big play. I think they could have really use him out there on Saturday.
JC: Yeah, and one more stat that kind of goes with that idea of the passing game not being up to standard is you will look at the leading receiver is Zach Charbonnet out of the backfield. Caught nine passes, good stat, but only 38 yards. That's 4.2 yards per reception. That is not great. That's a lot of check downs, a lot of swing passes that didn't get anywhere. And I think that's just indicative of an offense that was struggling to make a big play, Habermehl was the big catch, fluky, as we said, and everything else was just check downs, slants whatever and passing game just wasn't there and it needed to be there against this this level of team. On the flip side, Arizona's passing game looked awesome. Jayden de Laura had one of the best games of the season, maybe his best game of the season and UCLA's defense could not stop him, could not contain him whatsoever. And that was so disappointing to watch because, you know, de Laura is good, but it's not like other teams haven't found ways to stop him. And so why couldn't UCLA?
GC: Yeah, I think it was just a case of Arizona's big time players stepping up and UCLA's didn't. Obviously, de Laura very good at getting out of the pocket. I remember watching his game against USC, I think he was running around behind the line of scrimmage more than he was standing in the pocket. And a good defense is able to force a couple turnovers, get a tip ball, get a sack, a strip sack, something like that. UCLA's defense wasn't able to do that. And then on big third downs, he just got the ball your best players, Jacob Cowing, one of the five, maybe three, best receivers in the conference. He was second in the conference in receiving yards coming into the game and first in receptions, and another key third down, throw a screen pass to him outside, they hit him on a quick slant across the middle. They get him the ball and when they needed to, their other two receivers are great deep ball threats, and UCLA's defense just couldn't handle their big time players because, to be honest, UCLA's defense doesn't have any big time players, and especially in the secondary without Devin Kirkwood, and the rest of that team kind of laid an egg. So, you know, Arizona's big time players made plays and UCLA's didn't.
SS: Yeah, I think, I mean, the big point here is we've talked about this all year, is the defensive line depth and linebacker depth, I mean, there is none of it. Big time players are not, like there's no depth in either of those groups. Whether that's because of injuries or just lack of talent at any level. I think that played a big role on Saturday because we haven't really seen that UCLA lose any games yet this year. You can make an argument that that cost them against Oregon, but Oregon's a really good offense. They've got talent across the offense. Arizona is not quite that caliber of offense. They've got a couple of big guys like Gavin said. I mean, de Laura was incredible on Saturday, Cowing, Dorian Singer, whatever it is, they've got weapons on that team. But the defensive line not being able to contain de Laura at all – linebackers, too – I mean, that was what lost them the game. Chip said it after the game, their inability to contain de Laura on those long plays, whether that's 3rd-and-18, 4th-and-4, whatever it was he was scrambling outside of the pocket, hitting his receivers, it didn't matter. And that's really what lost them the game on Saturday.
JC: Speaking of 3rd-and-18, like Sam said, they had 3rd-and-18 in the first quarter but also in the fourth quarter where, like we were talking about, Jayden de Laura was just scrambling around back and forth in the pocket. He had all the time to throw, do whatever he wanted. And finally, he just scrambled away from the defensive line, got 14 yards, set up a 4th-and-4. And if it's anything longer than five, Arizona probably kicks the field goal, goes down one. At this point, UCLA's up four. But instead they get 14 yards, and now it's 4th-and-4. And, you know, Jedd Fisch decides to go for it. They score the game-winning touchdown on a pass to McMillan, and that's all she wrote, basically, because UCLA had chances to win from that point on. They couldn't do it. And that was the game-winning drive. And it was just indicative of a defense that couldn't contain a scrambling quarterback, which may not be a great sign for next week, considering UCLA is about to play one of the best scrambling quarterbacks in the conference and maybe even the entire country in Caleb Williams, but before we talk about that, let's take a break.
JC: All right, let's break down the USC game coming up. Was supposed to be maybe a top-10 matchup. Now it is No. 7 USC vs No. 16 UCLA according to the AP Poll. The game will be played at the Rose Bowl, UCLA's first home-game rivalry game since before 2020, since 2018, so it'll be a big game on campus. Big game for students. All that. Sam since I started with Gavin last time, what are your thoughts coming into this rivalry matchup?
SS: Yeah, I think everybody knows that UCLA, USC, all the fans, they all know it: This is going to be a high-scoring game. And the fact that I say this, it's probably going to be a 10-7 game at the end of the day. But I mean, looking at both these offenses and both these defenses, neither of these teams are really going to be able to stop each other on the defensive side of the ball. I think both teams are going to go up for 40-plus points. So I guess it'll be a fun matchup to watch in that sense. Obviously, the betting odds are giving the edge to USC out front, not much of a home field advantage for UCLA. But I think the thing that will be interesting to watch is the loss of Travis Dye for USC, obviously much talked about to lose that big piece on their offense. Everybody talks about their passing game, but part of the reason their passing game has been so good is because they still have a pretty good threat on the ground behind Travis Dye. They got a couple of guys to make up for that. And I'm sure they will with Caleb Williams, Jordan Addison. I mean, they've got enough weapons on offense to beat this UCLA defense with or without Dye. But it'll be interesting to see if they can keep pace with the UCLA offense.
JC: For context. I think USC is favored by 1.5 points, or it opened at 1.5 points for USC. I don't know if that's moved at all since then. So it's slight favorite for USC.
GC: You know how this rivalry goes as of late. It's hard to predict who's going win. USC could be ranked No. 2, and UCLA could be unranked, and you could still flip a coin on how this game is going to go. But given it's going to be a shoot out, given, like Sam said, it's probably going to be 50-50 going into the final two minutes. You really can't predict who's going to win. I'm actually going to go on a limb and say that UCLA is going to win this game. I think them losing to Arizona is classic UCLA, and I think them coming back and beating USC is classic UCLA. This team doesn't make sense. And they'll do it again this Saturday.
JC: Sam, who's winning the game on Saturday?
SS: I said UCLA too. I mean, I said 49-42 yesterday when I was predicting it. That's probably going to change at least four times before I actually write my prediction. I'm going UCLA too. I think the bounce back after Arizona, it's going make a difference.
GC: Bad news for UCLA fans given Sam's track record, I think USC is going to win this game by four touchdowns now.
JC: Yeah, given given what Sam just said, USC is going to win this game. This is my lock of the week. USC is going to win and cover the 1.5-point spread. No, but actually, I don't know, I think USC probably is going to win. That's just my take. That's what I'm going to pick, I think, for my prediction. Just last last week for UCLA against Arizona is so demoralizing. So takes the wind out of the sails of the rivalry, maybe not all the way. But you know, me and Gavin were talking about this last week, is this going to be the biggest game of our lifetime? The biggest UCLA game of our lifetime? And now, I don't I don't think we can call it that. I don't know. It still could be maybe maybe we take a few more days removed from the Arizona loss, and it will be. It's just that loss was so depressing. I don't know, if UCLA, you know. One, there's a talent advantage USC has definitely, so I think they were already at a disadvantage there. And I think if they're still feeling some residual effects from that loss, I think that's going to hurt them because they need to be all locked in. Fans will help. But I think USC is going to win.
SS: I will say we talked about how bad the Arizona defense is. I mean, this USC defense is really bad, too. I know their offense can do enough where it doesn't matter, just like UCLA has been for the past couple of years. But this USC defense gave up I think 35 points to Cal, which is a terrible offense as well.
JC: They just fired their offense coordinator, in fact.
SS: Exactly. So yeah, this USC defense is really really bad. Like we said it's going to be a shootout regardless,
JC: Going to be a fun game. Definitely two of the best offensive minds in the sport of football – college or pro – in Lincoln Riley and Chip Kelly. There will be a lot of fireworks. Caleb Williams vs. DTR. Big game, and it does have some Pac-12 implications still, even after last week. It's a bit confusing at the top, but UCLA still has a chance to make the Pac-12 title game. They need to win out, they need Utah to lose one of their next two games, presumably to Oregon, and then they need Washington to lose one of their next two games. And at that point, it will be most likely a three-way tie between them, USC and Utah. And by virtue of the head-to-head tiebreaker, since they've all played each other, UCLA will get that and make the Pac-12 title game. That is a big if at this point. They controlled their own destiny last weekend, so it's just kind of a comedown, kind of a letdown. But Pac-12 hopes are still there for UCLA. So this game is still big.
SS: I mean, I know this is two weeks out from this actually being decided. But I do think we have to talk about the other scenario in the Pac-12 title race in which UCLA wins out. Oregon beats Utah and Washington doesn't lose. And somehow UCLA is in a four way tiebreaker at two losses. And they've beaten every other team in that four way tiebreaker Washington, USC and Utah in this scenario, and somehow do not make the Pac-12 title game. I know we've talked about this internally a lot already. But that's a crazy scenario. I feel like it had to get mentioned at some point. We'll see what if that actually comes to fruition in two weeks, but that would be chaos.
GC: Yeah, that would be a crazy scenario. But I do want to bounce off what Jon said real quick. I think if coming into the season, if you told a UCLA fan that UCLA would beat USC and finished ranked in the top 12 to 10 in the country, assume they beat Cal and play in a pretty solid bowl game, we'd call that a successful season. This team was not ranked. There's a lot of question marks about the offensive line, obviously about the entire defense. So if Chip Kelly can put together a win against USC, we saw what that did for him last year. And many calling for his job, the fact that they killed USC, that probably kept his job. So UCLA beats USC, they finish in the top 12, maybe 10. I think it's still a successful season for the Bruins, so big implications nonetheless this Saturday.
JC: Definitely still a success. I agree with that. Big if though. USC is good, even if their best win is Oregon State this year, and I think they're the only top-10 team – or College Football Playoff top-10 team – that hasn't beaten another ranked team. So we'll see. I'm still going to pick USC, Sam and Gavin both siding with UCLA. It'll be a close game, regardless. It will be fine. It will be high scoring. But that is going to wrap us up here at "Out of Bounds." Thanks Sam and Gavin for coming on. As always, "Out of Bounds" is brought to you by the Daily Bruin, UCLA's student newspaper. You can listen to this show and others by the Daily Bruin on Spotify, Apple Podcasts and SoundCloud, and a transcript for this show is always available at dailybruin.com.
Carlson is currently a staff writer on the football, men's basketball and women's basketball beats. He was previously a reporter on the softball and men's golf beats.
Carlson is currently a staff writer on the football, men's basketball and women's basketball beats. He was previously a reporter on the softball and men's golf beats.
Christon is currently a Sports senior staff writer. He was previously the Sports editor on the men's basketball and football beats and the assistant Sports editor on the women's basketball, softball, men's tennis and women's tennis beats. Christon was previously a contributor on the women's basketball and softball beats.
Christon is currently a Sports senior staff writer. He was previously the Sports editor on the men's basketball and football beats and the assistant Sports editor on the women's basketball, softball, men's tennis and women's tennis beats. Christon was previously a contributor on the women's basketball and softball beats.
Settleman is currently the Sports editor on the football, men's basketball and gymnastics beats. He was previously an assistant editor on the gymnastics, women's soccer, women's golf, men's water polo and women's water polo beats and a contributor on the gymnastics and women's water polo beats.
Settleman is currently the Sports editor on the football, men's basketball and gymnastics beats. He was previously an assistant editor on the gymnastics, women's soccer, women's golf, men's water polo and women's water polo beats and a contributor on the gymnastics and women's water polo beats.