UCLA women's basketball sees improvements off the bench to start 2022-2023 season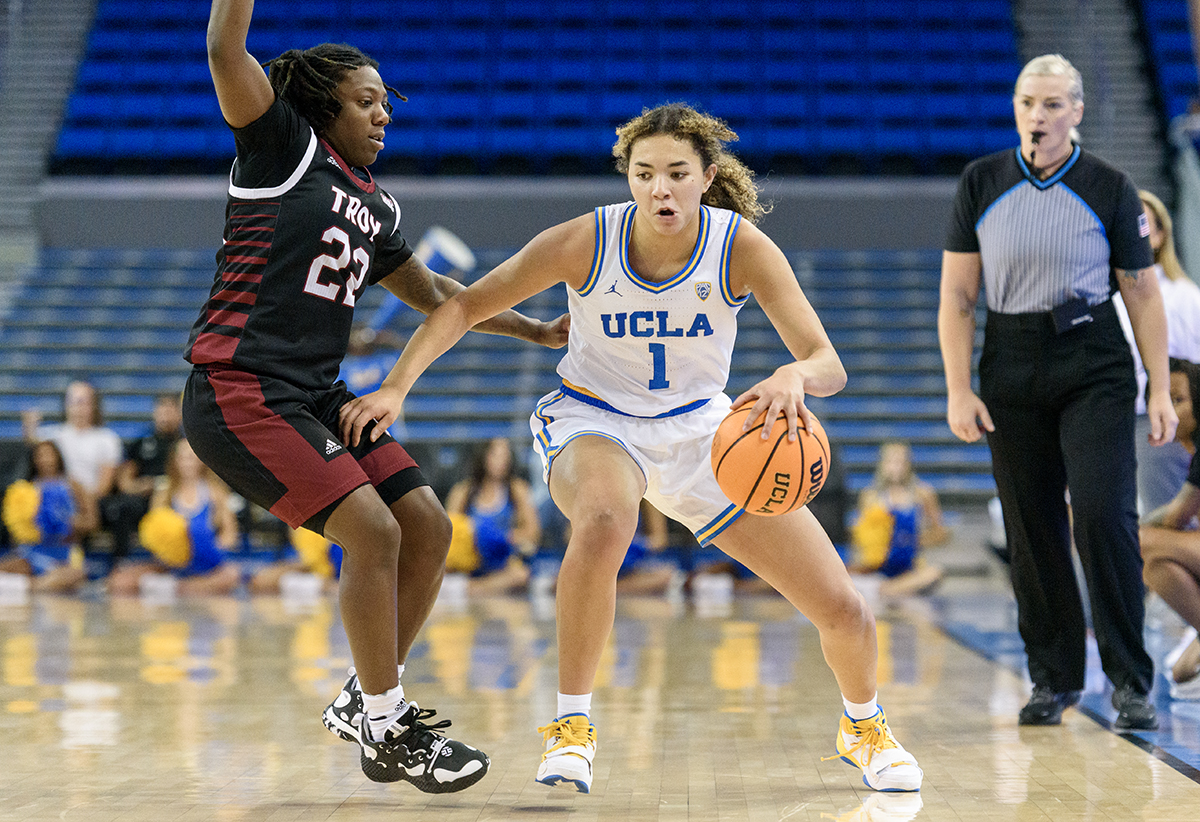 Freshman guard Kiki Rice arm bars a defender. The newcomer has made an immediate impact for UCLA women's basketball and was one of five Bruins scoring in double figures in its latest contest against Troy. (Alex Driscoll/Daily Bruin staff)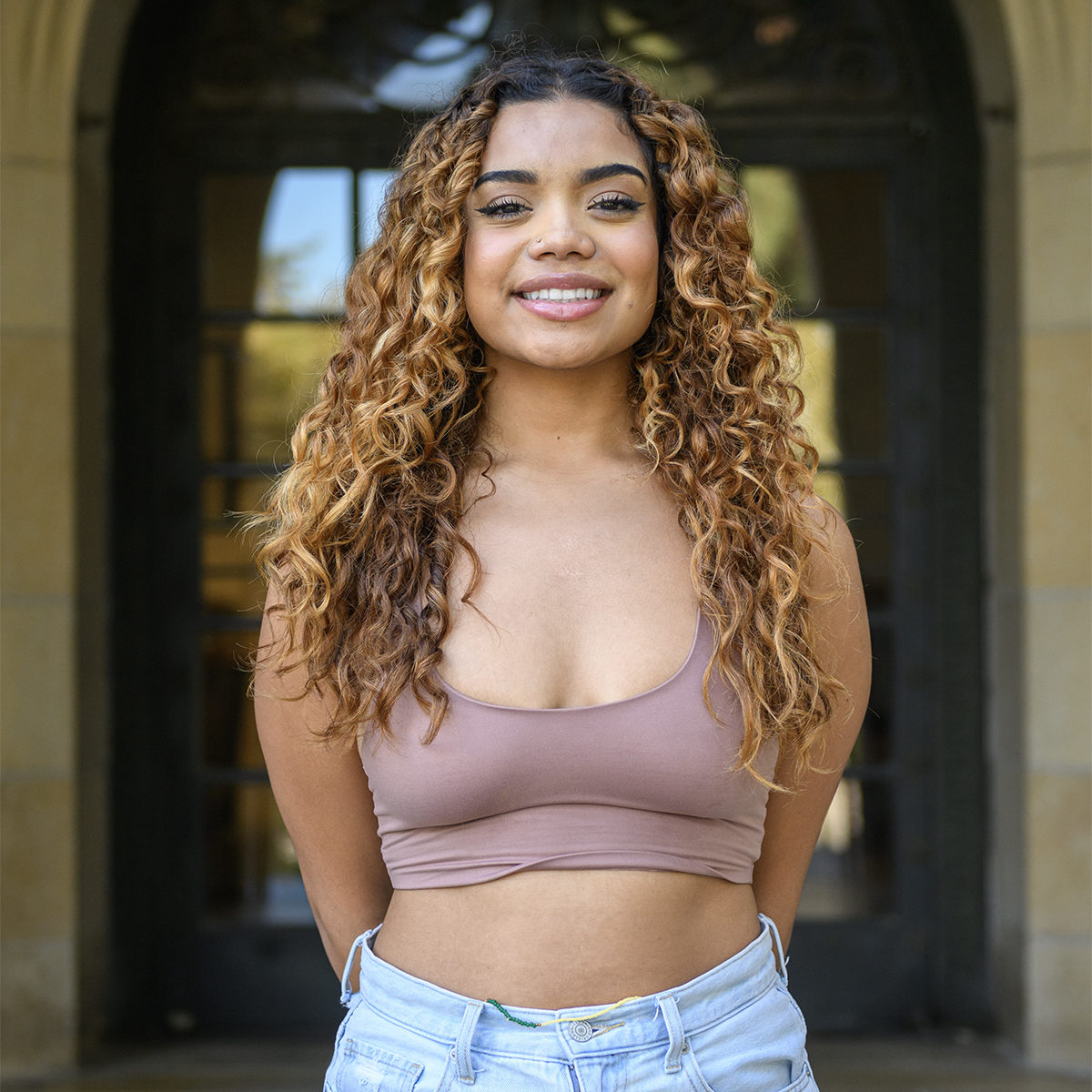 Last year, the Bruins averaged 9.67 points off the bench per game through their first three contests.
Through three matchups to open this year, they have bested that stat line by more than 15 points and averaged just over 26 bench points per game.
UCLA women's basketball (3-0) is utilizing fresh talent and a deep bench to achieve those numbers, up exponentially from last year, in which the blue and gold dealt with a shallow bench and limited rotations because of injury.
UCLA was victorious in its first three matches in Pauley Pavilion, with the latest contest being its triumph against Troy University (2-1). The Bruins defeated the Trojans by a 12-point margin and collected their highest closing score so far this season with 95 points.
The squad was led by senior guard Charisma Osborne, who totaled 29 points and picked up 10 rebounds to garner her second double-double of the season. The fourth-year started picking up 13 of her 29 points in the third quarter, in which she shot five of seven and played all ten minutes.
The veteran's contributions to the blue and gold's offensive production are all too familiar to her last few seasons donning the four letters, during which she has started in 80 consecutive matches and scored in the double digits for 63 of those matches. The Troy matchup marked the seventh consecutive game in which Osborne has scored more than 10.
"Over the course of the year, it's a long journey," said coach Cori Close. "It's going to be really important for us that they do not feel like Charisma has to get 18 and 10 every single game, that there's people that can come alongside of her, and she doesn't have to be perfect every game."
As the senior ventures through her final season at UCLA, freshman guard Kiki Rice represents the Bruins' new talent and is beginning her career starting in every game thus far alongside Osborne. Osborne's counterpart seems to be following suit, scoring in double digits in two out of three of the first matches of her college career and even picking up eight rebounds of her own against Troy. Rice is averaging just above 28 minutes of play a game and put up her most field goal attempts of the season Sunday, knocking down 50% of her 12 attempts.
"It's been good with Kiki," Osborne said. "Either one of us can bring the ball up the court, and Kiki's a great shooter and a great driver as well, so I think obviously, she'd be playing point more than me, but we are very interchangeable."
As the freshman starter gets more comfortable on the court, the Bruin bench has proven noteworthy on offense. UCLA received 34 points from its bench against Troy and a cumulative 45 points across its first two contests. At this point in the 2021-2022 season, the Bruins had only accumulated a total of 29 points from the bench.
Balanced scoring has been a theme this season for the women's team. All players that graced the court on opening night collected at least one basket, with four players landing in double digits. The number of double-digit scorers increased to five against Troy, and UCLA also maintained a 42.7% field goal percentage, a season-high for the blue and gold.
"The scoring, I think, will balance out as we start to play better teams," Osborne said. "We have so many people capable of scoring, so really, it can be anyone scoring 30 on any given night."
Bivins is currently a Sports contributor on the men's volleyball beat.
Bivins is currently a Sports contributor on the men's volleyball beat.