Deep Dive: State of Abortion in California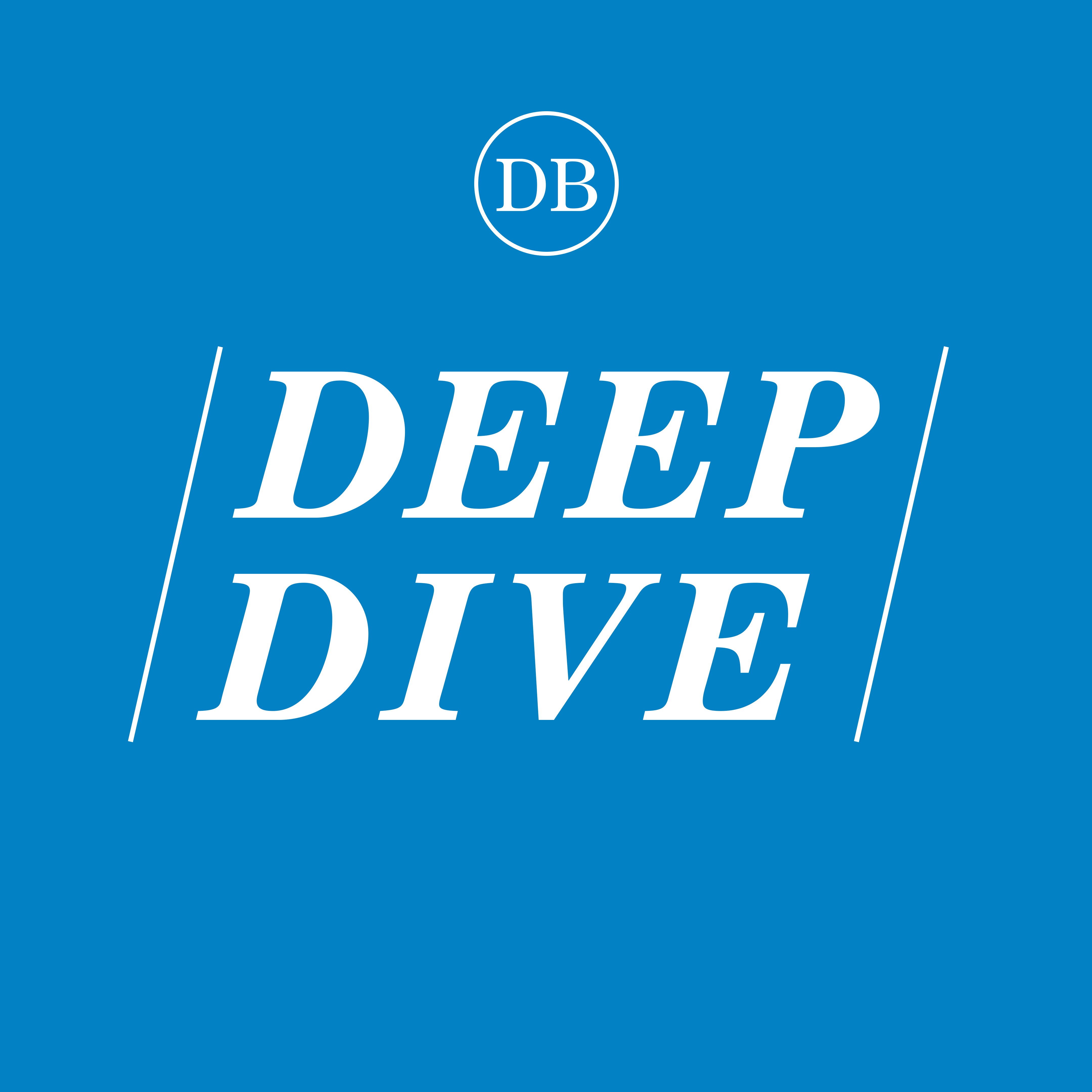 (Maya O'Kelly/Design director)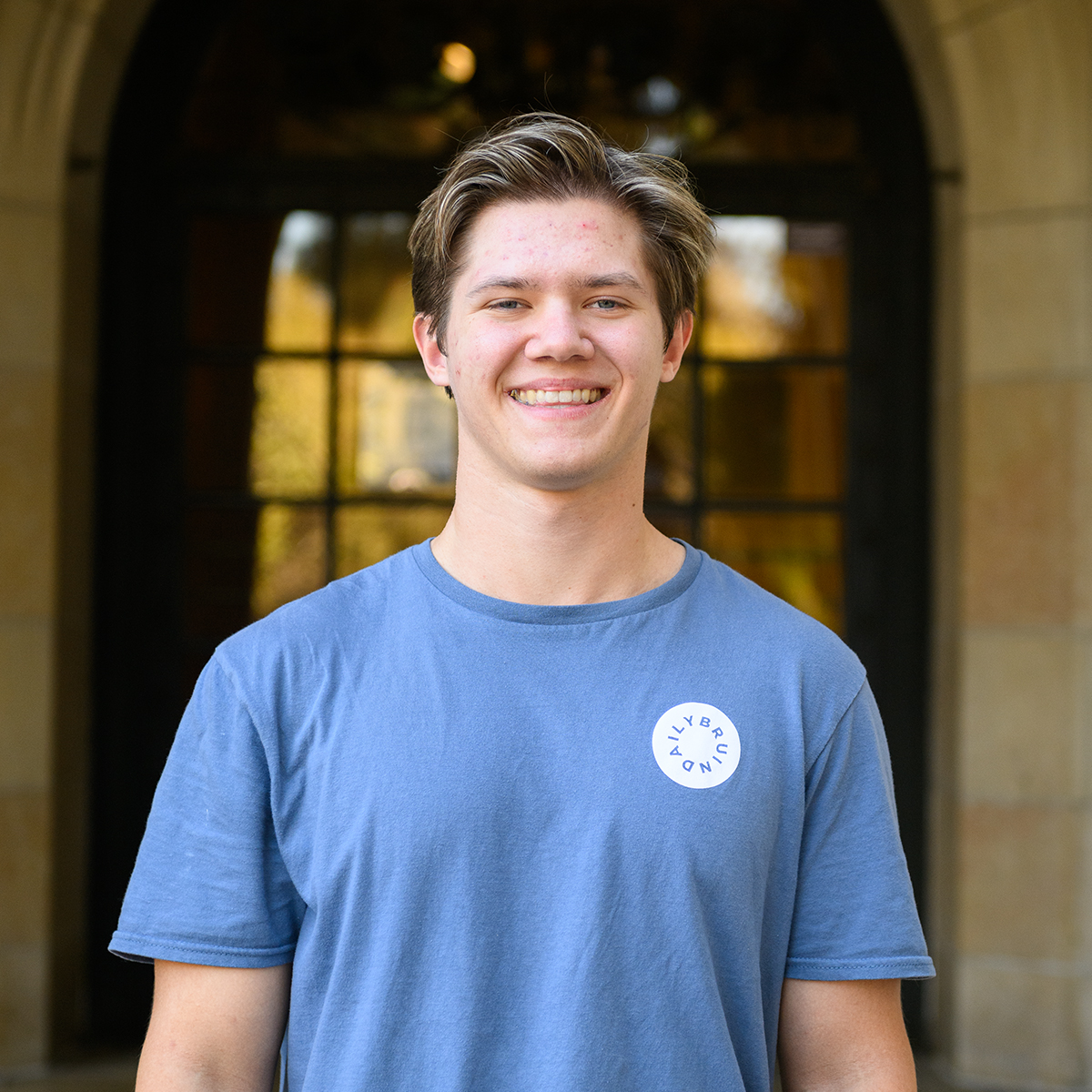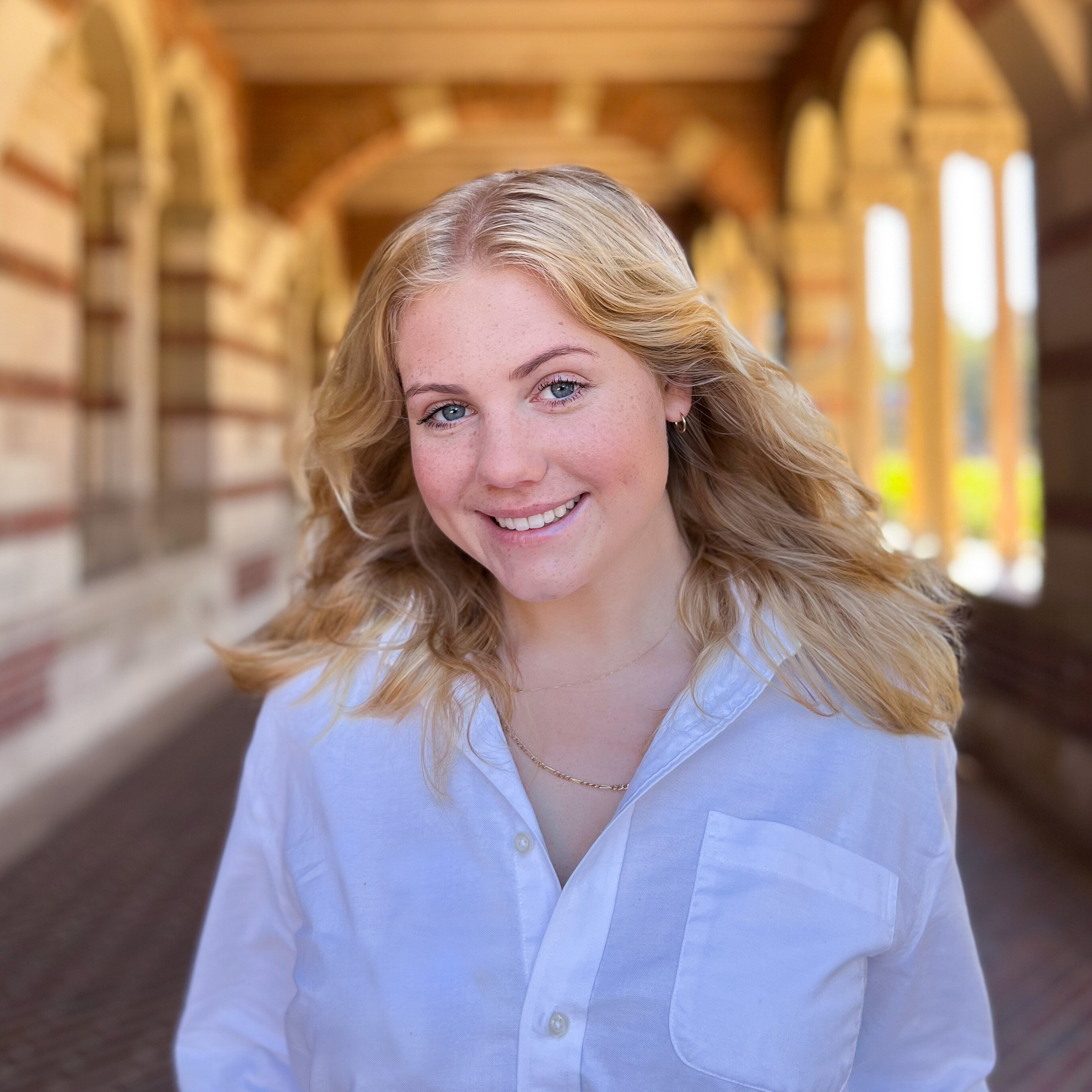 In this episode of "Deep Dive," an explanatory podcast offering in-depth perspectives about current events, three experts speak from medical, legal and sociological angles about the current state of abortion in California and how the Dobbs v. Jackson Women's Health Organization Supreme Court decision will impact the future of reproductive services.
Sonia Wong: Hello, and welcome to Deep Dive, a Daily Bruin explanatory podcast that investigates national, UC-wide and campuswide events affecting Bruins. I am Sonia Wong, your host. In light of the Dobbs v. Jackson Women's Health Organization Supreme Court decision made in June 2022 that overturned a constitutional right to abortion, we will discuss the decision's implications and current state of reproductive access in California.
SW: Days, weeks and months after the Supreme Court decision, over a dozen states have banned or restricted abortions and other forms of reproductive health care. Gov. Gavin Newsom announced that he wants to make California a sanctuary state for reproductive services. However, there are concerns whether California's government even has the resources to serve people within its own state.
SW: We have Bethany Golden, who is a nurse practitioner at a women's health clinic with close to 20 years of experience. Currently, she is a pre-doctoral student working for organizations providing abortion trainings at the University of California San Fransisco and the Bixby Center (for Global Reproductive Health). She will start us off by outlining what reproductive health means.
Bethany Golden: Reproductive health encompasses the life spanned of our reproductive lives. And so that includes things, I think when we're in our 20s, that is, you know, family planning and contraception— things like fibroids and menopause become part of that conversation. Hysterectomy has become part of that conversation. So the conversation of what reproductive health services are in the state are really corresponding to where people are in their lifespan— vasectomies, male contraception.
SW: Before we move on, there are a few words we would like to define and clarify. Here we have Cathren Cohen, who is a staff attorney with the UCLA Center on Reproductive Health, Law, and Policy.
Cathren Cohen: When we talk about the laws regulating abortion, what we're usually talking about is a quote-unquote elective abortion ,or an abortion that somebody is choosing to have not because of any sort of physical risk to their health or their pregnancy. This makes up typically what is regulated by an abortion law. I say, quote-unquote elective abortion because it's really difficult to actually draw a line between an elective abortion and a medically necessary abortion. And many of the procedures that are done for an abortion are also the same procedures that we use to treat miscarriages or other pregnancy complications. And in fact, a miscarriage is also medically considered an abortion. The medical term for a miscarriage is a spontaneous abortion. Sometimes a miscarriage will be complete, and so the body will evacuate all of the contents of the pregnancy on its own, but very often, you need to do a procedure in order to end a miscarriage as well, and so it's really not that different from a quote-unquote elective abortion. That being said, when you see these anti-abortion laws, typically lawmakers will at least claim that they're not trying to restrict miscarriage care, even though they're sometimes banning the very same procedures. The abortion pill was one of the the terms that you talked about. And the abortion pill is actually two medications: It's mifepristone and misoprostol. Mifepristone stops the pregnancy from developing and then misoprostol causes the uterus to evacuate its content so actually induces the termination of the pregnancy. And then these pills are taken about 48 hours apart, sometimes longer. Typically, somebody will take the first pill, sometimes in clinic, or sometimes they'll choose to take it at home. And then, the second medication is usually taken at home. And so I think this is important when we're just thinking about ways that people access abortion. And we'll talk more about the abortion pill on campus coming next year. But most people who are having a medication abortion are actually finishing that abortion at home. And a lot of people choose to do that because it allows them to be at home, somewhere comfortable in their support system. And about 50% of abortions in the United States now are induced with pills. So this is a very common form of abortion. It is something that's very safe and effective in order to terminate a pregnancy. The other one you talked about was trimester. The trimester framework is something that we saw in Roe v. Wade, which was the original Supreme Court decision finding a fundamental right to abortion. The trimester is a measurement of 1/3 of the pregnancy. It's about three months. And during the time period when Roe v. Wade was the law of the land, different abortion restrictions had different standards in terms of whether they were constitutional, based on what trimester the pregnancy was in. However, trimester seems a little bit less relevant today. Even before Dobbs, because we had Planned Parenthood v. Casey in 1992, which upheld Roe v. Wade and continued to find a right to abortion but got rid of the trimester framework. And so that's a term that's actually relevant for pregnancy but not so much relevant for the law anymore.
SW: Despite the complexity in the types of abortion services available, these nuances are often excluded from laws surrounding reproductive health.
CC: Unfortunately, the legal definitions of a lot of these terms don't always map on to medical definitions. And this is because you'll see most laws regulating abortion that have been passed in especially the past decade or so, where there's really been an explosion in the number of anti-abortion laws. A lot of those laws were written not by doctors or medical experts but by anti-choice, anti-abortion politicians and activists. And so what you end up with is often legal definitions that don't really mirror how we define things medically. I can speak to some of kind of the legal issues that students might be facing, particularly students who are from out of state and might have family or technically be still residing in one of these states where abortion is being criminalized, or just made illegal without potentially, a law that would allow them to be criminalized. And those are going to be really important protections for students who are coming from out of state or really anybody who's coming from out of state to California. So as I mentioned though, this is really unsettled, and so we expect a lot of these bills that states are passing to shield people or potentially the enforcement of one of these laws, you know, a lawsuit initiated in Texas under this law, to end up working their way through the courts, and we're not really sure how they will come out. Unfortunately, the federal court system is stacked with judges that are really hostile to abortion, and so we can't necessarily rely on the federal courts to protect these rights. So I think in light of that, I think it's important for students to think about what they can do to protect their information. Even if there are laws in place in California that would protect them.
SW: The University of California and California State (University) systems said they will offer abortion pills to all students by January 1 of 2023. This change comes from a law passed in 2019, and experts predict over 6,000 students could seek medical abortions on UC and CSU campuses each year.
CC: And this bill really came out of the recognition that students often really have difficulty accessing abortion care, particularly in some campuses throughout California that are in more rural areas and maybe in what we call abortion deserts or places, where there isn't a clinic within the county or within easy travel distance from the campus. There is also some research that shows that 2/3 of UC students and 1/3 of Cal State students don't have cars. And so looking at the amount of distance that people had to travel to get to an abortion, college students really often had a difficult time getting to clinics. And so now, they'll be able to get care right on campus and won't have to worry about disrupting their education and missing class in order to travel off of campus to get this health care.
SW: The fears students face are emblematic of larger, institutional access barriers in California. As we consider this state's ability to meet an increased demand for reproductive services, these access issues will need to be addressed.
BG: In this state, we, in major metropolitan areas, we are very lucky to have pretty dense networks of reproductive health clinicians and health delivery systems— not that everybody has access, there are many communities that, you know, lack transportation, lack insurance access, of course, and other forms of access, but also in the state we have, like deserts, 40% of California does not have an abortion clinician. And if we looked at those same areas, if we looked at the March of Dimes' map that says where is there not a OB who can deliver a baby, we're going to see similar areas where there are not reproductive health services, very basic reproductive health services, not to talk about complicated surgical procedures. Usually they are rural. It creates a long distance between a patient and a facility. The other thing is that we have a lot of Catholic-owned hospitals that will not do abortions. So your local hospital may be part of a conglomerate of Catholic hospitals that don't offer that service, which again, creates more distance from where the patient lives to where they need to go. Some recognizable kind of maternity abortion deserts are, north of Eureka, to the Oregon border. Also, there's sort of lack of services or services that are very far away from each other in the Central Valley. And as you get further south, there's also wonderful, both independent abortion clinics as well as Planned Parenthoods that do try to fill in those gaps.
SW: Lori Freedman is an associate professor in the Department of Obstetrics, Gynecology and Reproductive Sciences at UCSF's Bixby Center for Global Reproductive Health. Her research focuses on how abortion politics affect integrating proper training in health care facilities. She is especially interested in California's Catholic hospital system.
Lori Freedman: You know, the University of California has always affiliated with a lot of different clinics and providers to try to create a bigger network. And they had many Catholic affiliations already. But in the course of their trying to expand their relationship with Catholic providers and other providers, it became clear that we had not very good language in our contracts. This was a few years ago, but UC realized that it had a variety of relationships with Catholic health systems, where they said UC providers would have to follow the Catholic directives when they were in their hospitals. So UC had to kind of go back to the drawing board and redo their policy for all their affiliates to do in a way that didn't mandate that UC med students, UC residents, UC doctors would have to follow religious restrictions and enforce them and deny care. So that's what this fight has been about, over what does that policy say? And UC really has wanted to go forward with its relationship with Dignity Health, because it's a really large system in California, and it provides care to a lot of people.
SW: To clarify, Dignity Health is a Catholic hospital system and the largest not-for-profit hospital system in California.
LF: And it's a good partner for making UC's network bigger. But it's a Catholic health system. And so they've been working on redoing the contract in a way that Dignity would be satisfied with, that would allow us to expand, but many of the people within UC that don't want to see us denying abortion care, denying gender-confirming procedures, denying contraception, denying sterilization— we don't want to see our own publicly-funded med students, residents, doctors denying all that care, then perhaps these aren't the best partners. So that is what that fight is really fundamentally about is. If we're going to partner, let's not participate in the discrimination against people that need those services.
LF: You know, I know that we're going to see an increase in certain kinds of medically complex abortion patients. That's clear. And we want to be able to offer them good quality care. There's the possibility that some of those folks will end up in Dignity hospitals and get denied care. And so that is not ideal. I just think that it's so complicated and so layered, but I think that what's important is that we, on the one hand, are supporting our good abortion providers and services and supporting residents to know how to do abortions. That means training them in environments where there are abortions being done. We also want to train residents to be excellent complex contraception providers, sterilization providers, if that's what patients want, and that will also help in the bigger picture with reproductive autonomy. So we want to train them in environments that are full spectrum and minimize our participation in discriminatory or sort of restrictive environments. So that's just like a big picture. I also think about the big picture of, when we, as an enormous health system that is really well respected, when we partner with a large system that systematically discriminates and denies reproductive health care, that really normalizes that. And I think that's a really huge ethical problem, because we know that reproductive autonomy is good for people. There's lots of research showing that people do better, they're economically and emotionally and physically better off when they can control their reproductive health. And so to partner with a system that has policies specifically meant to take away reproductive autonomy, specifically not very transparent about it— meaning patients show up to those hospitals not understanding that they are Catholic or not understanding that the Catholic policies mean they won't get what they need, it's deeply problematic, and fundamentally, our partnership normalizes that as a model of care.
SW: In considering California's ability to provide abortion services, other neighboring states also influence that capacity.
BG: One of the things we had to do with on the future abortion bills was take a really hard look at our workforce. So we have greater capacity than many, many states, however, we have our own issues internally due to access. So as much as we can play a role as a sanctuary state, what's at play for us, and then this is going to be a big determination is what happens to the state of Arizona? Arizona is really key. If Arizona no longer allows for abortion services to be provided, then that population sits on our border, and it's like 1.3 million people. But most of those people are Arizonans. What happens in Arizona, which still hasn't yet, as we know, Arizona right now is a very dynamic state in terms of politics. So we don't know how it will land. However, that will determine how many patients from out of state really come. We know that people will come by plane. We also know that California is expensive, you know, it's expensive airfares, the big cities are expensive, most people who live very far away in the South may go to a city that's closer to them or may go to— more likely are going to drive. In Nevada, I think, also right now looks like it probably will uphold abortion rights as has Oregon and Washington too. So you know, I think that our neighboring states is really what are going to determine those numbers. And we don't know yet what that will look like but also how it will play out in terms of wait times. Right? So we have the capacity for having lots of different patients come from areas, but the question then, it just has to do with wait times. So for people who live in California, you know, can you get an abortion in three days, five days? A week, two weeks, three weeks? Right? It's very different in terms of forcing people to be pregnant longer than they want to be pregnant. It's very, very complicated. Increasingly, second-trimester abortions are very different than first trimester abortions in terms of what is needed technically.
SW: Another prevailing institutional barrier is the lack of training and transparency over rules on abortion education within the medical sphere, which then consequently deters professionals from giving the necessary training needed for OB-GYNs and medical professionals.
LF: Before I did the research, I fundamentally thought that doctors made sort of individual decisions about whether they wanted to do abortions maybe based on their own characteristics or preferences or moral beliefs. But so many of them told me stories about policies within their group practices and within their hospitals that made it hard to do abortions. And a lot of times, they just simply weren't allowed to, they'd say, you know, 'In this hospital, they don't allow them,' or they only allow them for certain genetic anomalies or certain medical crises. Pretty much everyone I interviewed had felt really good about their abortion training and really wanted to provide abortion care. And it can affect miscarriage management and obstetric complications in scary ways. And so doctors were telling me, 'I got abortion training, I totally know how to do this, this is easy, but I had to send my patient who was in the middle of a miscarriage, you know, an hour in an ambulance to a university hospital because it's not allowed here.' The OB-GYNs who worked in Catholic hospitals had problems with more than abortion care. They were also restricted in terms of performing sterilizations even when a woman was having a C-section and a variety of other issues. And that was entirely guided by the Catholic principles that the U.S. bishops sort of interpret and create policy. I've done research about hospital policies in general on abortion, not just in Catholic hospitals, and we found 57% of teaching hospitals that have OB-GYN programs have some kind of abortion policy that restricts it more narrowly than the state law. So even before Dobbs, they had all kinds of limitations like we in this hospital, we only do them for this reason, or up to this many weeks. So that was a common occurrence. But like I said, Catholic hospitals are different, just in the fact that they are such a big part of our health care system, and they have the one policy governing all by the US bishops.
BG: So even though I was trained to deliver babies, put in IUDs, and I came out of really robust programs where I was very clinically competent to do those things, I could handle abnormal paps and do colonoscopies. As I went further in my career, there was no obvious pathway to train for abortion. Again, it's not that the procedure is so complicated but because it's not integrated into the training, and you have to seek a specialty center or a specialty place to get clinic, that you're getting exposed to everything else in an OB-GYN office, possibly, but you're not getting exposed to abortion, so you don't graduate feeling clinically competent. And this further silos this type of care. And the way that we normalize this type of care is to offer it where we offer all reproductive health services or any primary care so that you don't— you go to your trusted provider, right, and the person in your community that you already have an established relationship with, and you don't have to go start a new relationship with a new provider in a new facility. So that's another really important part of when we're thinking about reproductive health services. The procedures are not complicated. However, there can be complications, and the way that you learn about complications is through practice, right? You need to see them, experience, watch how to manage them, understand how to manage them, both from a didactic point of view, as well as from a lived experience point of view. I think that's important to remember. This is learnable, this is teachable, this is trainable. The reason it's not is because even though I've had the legal right to do this in California, it's been proven safe that advanced practice clinicians, there has been no clinical pathway to actually getting that skill, until soon. And that's one of the things that's being rectified by the legislation bundle that is sitting on the governor's desk to be signed this month. But that OB-GYNs are the first who sort of receive abortion training, and then some choose to do it, and some choose not to do it. But that's the group that has had as part of their professional guidelines and their professional scope of practice and what's expected of them in terms of their professional standards, that abortion is part of their training. Even though only 6% of family medicine docs are trained, of course, they're interacting with adolescents, patients who also need abortions. So that's another group that could be trained. However, it's not as standardized in their educational curriculums and programs, so they have to seek it out. And then when we get to other providers, so how do we make sure that everybody who wants to learn has enough time with patients in order to get that real time when it's not integrated into your regular programming? To give you an example, there's four different parts of my education. One of them was gynecology, and you know, there was a dedicated term or semester to that, and I was in a place that did a lot of different types of gynecology, but because that gynecologist OB-GYN did not do abortion, I never saw one. So I never even observed it as a student. And because it's often, you know, abortions are done in specialty clinics optimally, like Planned Parenthood, unless you're doing your rotation there, but that's only a small percentage of the population that will be trained. The other thing is training can happen in medical settings. I was trained, for instance, at Planned Parenthood, how to do medication abortions. And so that was required for my employment. The other challenge that we have for folks who are not OB-GYNs is that if you looked at the national test I have to pass for my boards, abortion is not a priority on that test. And the schools are teaching to that test. Now why would an abortion be a priority on a national test? Well, not all states allow mid-level providers, like a nurse midwife or a MP to do an abortion, right? So you can't have it on a national test, when more than half the country doesn't even have the opportunity to include that in their practice. So what the national standards are the standards we can all do basically in every state. That's another reason why schools historically haven't taught this.
SW: Apart from the lack of framework in existent health care training, the Hyde Amendment is a nationwide bill that prevents the federal government from funding abortions. This means each state has to be responsible for creating and funding their own reproductive landscape.
CC: I mean, so the one thing that has been restricting abortion is the Hyde Amendment, which is the federal bill rider that has been added to every every federal bill since the 70s, a couple of years after Roe, and prohibits federal Medicaid funding from going to pay for abortions. And so that has really limited particularly the ability of people on Medicaid to get abortions. But states have been allowed to cover abortions in their Medicaid programs if they pay for it purely out-of-state funds. And so for example, in California, despite the federal Hyde Amendment, Medi-Cal will pay for abortions, and that funding just comes purely out of the state budgets. None of the money that is the state is getting reimbursed from the federal government.
SW: So, given all these issues, how is California preparing for increased demand for reproductive services in the wake of Dobbs?
BG: I've never seen so much innovation in so much time, you know. California is very special and known for its innovation, right, and how that ripples across the country. But I can tell you that a bill that we passed 13 years ago was just passed by the state of Maryland as part of their innovations. So what just happened with the 15 bills that are on the governor's desk, and what— how targeted they are and how amazing they are in terms of leaps and bounds of just really getting beyond some of the issues that you and I have been exploring. So there's over $200 million that is given to the 15 bills. These bills come from 45 recommendations. However, the amazing thing is that we took, you know, 15 bills from 45 recommendations, tells you that we basically just handled a third of the recommendations in one legislative session. That's an incredible progress. The types of innovations we're seeing are uncompensated care. So a lot of people who provide abortion services to people who are uninsured or cash paying or have forms of insurance that makes it that the pay, they don't get paid what they would by a private insurer, that's something that's being reconciled for those providers, so they can continue to offer that care, infrastructure issues with clinics and making sure security's done is taken care of. We've created the California Reproductive Health Service Corps, which will again create both pathways for, from medical systems to doctors to to get trained in abortion, as well as $20 million to beef up both schools like UCSF and as well as like Cal State schools to really get at some of our workforce issues as well as create supplemental abortion programs so that they can be added on to existing programs. So that's super exciting and super innovative. With that said that as we think about diversifying our workforce and making our workforce look more similar to the patients that they care for, and how we expand opportunities, especially to BIPOC folks, is making sure that the stipends that are associated with these scholarships are really robust and they really take into things into the real cost of living. So that's not only tuition and books, but that's also, you know, can be for especially for students, child care, elder care, transportation, housing and all of those other things that can really get people off their professional goals if they aren't met, so trying to make sure that we really are setting people up in the health care profession to not only meet their goals but succeed in reproductive health. So I think that, again, looking at all of those 15 bills, decriminalizing it so that as a provider, I don't have fear about providing care, when someone has a miscarriage that that can't be criminalized. There's so many different bills that sort of respond to what we can see going on nationally, in terms of how anti-abortion attack and being proactive but also really just kind of cleaning our own house and making sure that we're doing the most we can to create more points of access.
SW: The discussion around Dobbs introduces larger questions surrounding the discourse and advocacy around reproductive services and how we should situate ourselves to better support reproductive health care in our own ways or circles.
BG: The conversation around abortion has opened up so dramatically with people telling their personal stories in the last 20 years. And I think that has to do with just a major cultural shift in terms of what is being expressed, where we express it, how we express it. And I think the internet has opened up a lot of that, right? For being able to find what was first like groups of people could relate to you. And then you realize, like, wait a second, why should I feel any sense of shame about my own story? So I think that there's a cultural shift. And that's amazing, in my lifetime, that I've seen in terms of people talking about abortion, miscarriage and things like that, but we still have a way to go, right? And I think that in some circles, that's acceptable, to have those conversations and others are not as acceptable. Because I think that in what I've been traditionally in quotes female circles like this conversation has always happened, and then it got elevated, so now that we have magazines and articles and blogs, you know, and I don't know what's going on, and again, in quotes, traditional, more male circles, whether abortion is being discussed, to the same degree— the personal stories of like, you know, my girlfriend, my partner, my experience with abortion, and I think that I hope that those forums are opening up for people who, again, in quotes, or who identify as male, because I think that this is not a female issue. This is a question of when people become parents. And as much as I do think this is a decision that a woman has to make about her own body and she's the only one who gets to make that decision about what happens to her own body, I think that men's role in contraception and family planning and having choices— we know that there has been contraception for men in the pipelines for decades, that are shots and pills, where they could control their own fertility until when they want to become parents. I think that is something that we should be investing in just as much as we should be investing in having condoms and vasectomies as our only option for men. It's so not connected with the realities, that men want to control their own fertility, and they can and empowering men to decide how and when they'll be parents. So that I think is like sort of the next frontier that we really, really have to grapple with, that these reproductive health decisions are really important for every human, you know, that it's not just a half of the humans that are— that need to be invested in this issue. By us removing that constitutional right, the reaction to that, if left to each state, is going to be fierce because the truth is, that I don't think that many people want to be told how to control their bodies. And this came up even in vaccination, right? This is about bodily autonomy. And you know, and again, people did not want to be told they could or could not do or had to do something with their body. And so this goes into an even a larger issue of whether, who gets the last say, on our bodies.
SW: "Deep Dive" is brought to you by the Daily Bruin, UCLA's student newspaper. You can listen to the show and others by the Daily Bruin on Spotify, Apple Podcasts, and SoundCloud, and the transcript for this show is available at dailybruin.com. Thanks, everyone. See you next time.
Kotanchek is the 2022-2023 Podcasts editor. He is also a Photo and Quad contributor. He is a second-year materials engineering student specializing in electronic materials.
Kotanchek is the 2022-2023 Podcasts editor. He is also a Photo and Quad contributor. He is a second-year materials engineering student specializing in electronic materials.