UCLA women's volleyball falls to Stanford in final regular season home match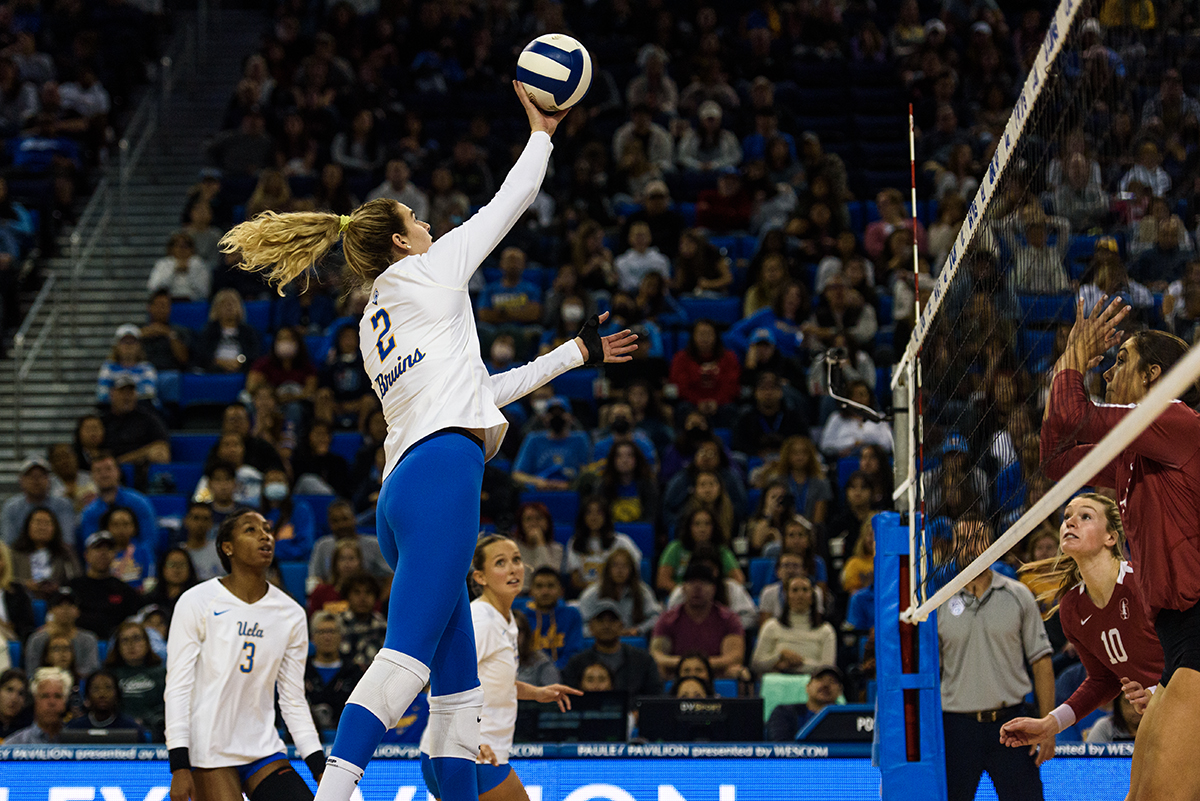 Redshirt junior middle blocker Anna Dodson pushes the ball over the net. Dodson ended the match with a team-high 14 kills, her seventh straight double-figure kill match. (Eden Yu/Daily Bruin)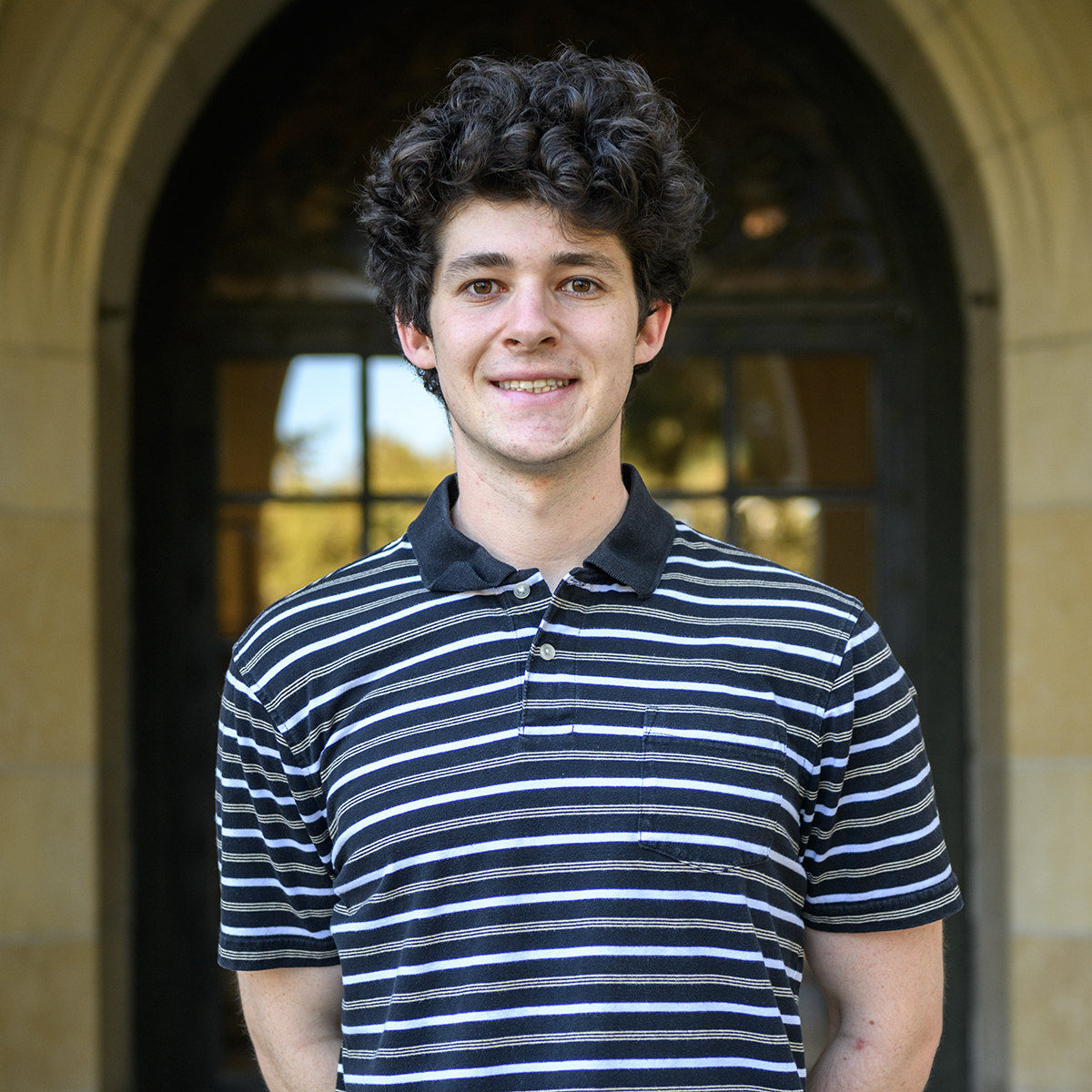 Despite several comeback attempts and lead changes, the Bruins got swept in their final home match of the season.
On Saturday afternoon, UCLA (14-11, 8-8 Pac-12) lost to No. 8 Stanford (20-4, 15-1) by a score of 3-0. With the victory, the Cardinal snapped the Bruins' four-match win streak while extending their own win streak to 14.
The Cardinal stormed out of the gate to start the match, jumping out to a 6-0 lead in the first set before coach Michael Sealy took a timeout.
"We weren't passing the ball well. We weren't creating swings in the medium situations. I think it's a big, good blocking team. It's tough to score," Sealy said. "Volleyball, it's a game of runs. We got stuck."
Spurred on by kills from redshirt junior middle blocker Anna Dodson, the Bruins dug their way back in, bringing the deficit within one point at 8-7. However, Stanford once again made a push, extending its lead back up to six at 15-9.
And for the second time that set, the Bruins fought back, winning 10 of the next 11 points to put them up 19-16.
"We know we can come back from any deficit. We've done it before," said junior outside hitter/opposite Iman Ndiaye. "It's not as big as a mountain as we think it is."
Yet, down 22-21, Stanford won the next four points to snatch the set 25-22.
The second set followed a similar outcome to the first as the Bruins conceded another late lead. Up 20-18, the Bruins dropped six of the next seven points to find themselves down 24-21.
A kill by Cardinal outside hitter Elia Rubin – who finished the game with nine – capped off the set at 25-23.
"We had opportunities in one and two that we could have closed out those sets," Sealy said. "You have an opportunity, but you have got to finish that opportunity."
Again in the third set, Stanford pulled away late to secure the victory. The Bruins led 14-13 before the Cardinal won 12 of the next 17 points to give them the 25-19 victory and complete the sweep.
The final regular season point at Pauley Pavilion saw Stanford middle blocker McKenna Vicini notch a kill to ice the match. Vicini finished with eight kills and a .583 hitting percentage.
"We've had a season that's been with ups and downs," Dodson said. "Despite the fact that we lost, I'm so happy that we were still together and fighting together."
For the Bruins, Dodson tallied 14 kills and four blocks, while Ndiaye finished with eight kills and led the Bruins with a .333 hitting percentage.
For the Cardinal, outside hitter Caitie Baird had 14 kills at a .316 clip while opposite Kendall Kipp notched 11 kills of her own.
Before the match, UCLA celebrated five graduating seniors with a special ceremony. Each player was escorted onto the court by their loved ones while they wore a crown of flowers on their head and held a bouquet of flowers in their hands, posing at the net for photos.
"They've just been good model citizens of what it looks like to be focused and work hard," Sealy said. "I think they set up the younger generation to learn from what they did for sure."
The Bruins will be on the road next week as they face off against No. 14 Oregon on Friday and Oregon State on Sunday.