UCLA researchers develop new method for early cancer detection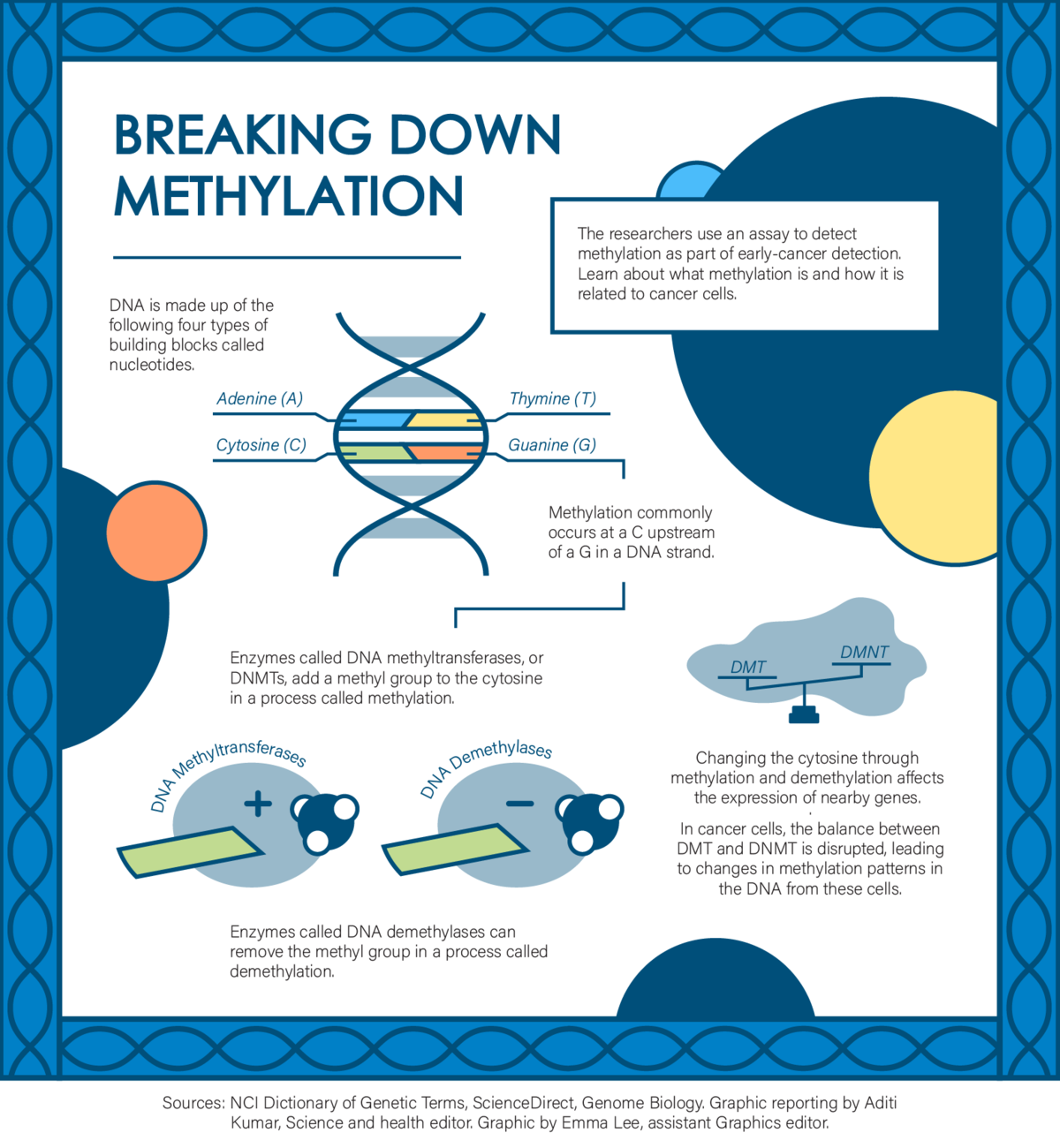 This post was updated Nov. 15 at 10:40 p.m.
UCLA researchers created a novel and inexpensive method for early cancer detection.
In a September study published in Nature Communications, the researchers described how their new method can detect changes in DNA circulating in the blood that are called methylation. Mary Stackpole, an assistant project scientist in pathology and laboratory medicine and co-author of the paper, said detecting changes in methylation patterns is key to detecting cancer, since the patterns are different for cancer.
"The goal (is) that one day, as part of our routine clinical care, we'll be able to get a blood test. And it would be able to say, 'Oh, you have very early-stage cancer,' and we'd be able to catch it while it's still easily treatable," Stackpole said.
Weihua Zeng, co-author of the paper and an associate project scientist in pathology and laboratory medicine, said they developed a sequencing method to use cell-free DNA called cell-free methyl sequencing. Cell-free DNA is highly fragmented, as opposed to DNA within the cell that conventional sequencing methods focus on, he added.
According to the study, when tested on colon, liver, lung and stomach cancer patients and controls, the method proved to be highly sensitive in detecting both all-stage and early-stage cancer, and greatly accurate for locating the origin of the affected tissue.
"For example, stomach or lung or liver tissue – they have their own DNA methylation pattern," Zeng said. "So based on this different pattern, actually, we can figure out the origin of the tumor tissue."
Cell-free methyl sequencing focuses on only the parts of the genome where methylation occurs, so methylation changes can be sequenced at a cost 12 times less than that of sequencing the entire genome, Stackpole said.
Since the sequencing is not targeted to a specific area, they could find new markers for cancer detection when the technology is put into wider use, she added.
Zeng said going forward the team will work on shortening the time needed to complete the sequencing process, which is currently three to four days.
Liying Zhang, professor of pathology and laboratory medicine at the David Geffen School of Medicine, said the researchers' method is advantageous because sequencing for methylation only focuses on the 3% of the human genome that contains such changes. She said the technology also uses new computational methods which extract the specific methylation information, adding that these methods improve the sensitivity and specificity of early cancer detection.
Jianyu Rao, professor and vice chair of the department of pathology and laboratory medicine, said expediting cancer detection is vital to improving cancer treatment.
"Clinically, when patients come up with symptoms, and usually the cancer has spread already, the options are somewhat limited," said Rao, a researcher in cancer molecular epidemiology and biomarker studies. "That has been the main thinking behind the need for detecting cancer early."
Zhang said the technology may be especially useful for high-risk patients, such as people who smoke, people who have a strong family history of cancer or who have cancer predisposition syndrome – a mutation which has not yet developed into cancer.
"Right now, there isn't a routine blood test for cancer, that's still many years off," Stackpole said. "So, the hope is that our procedure would be in some way helpful to make that a reality."