Women's volleyball to take on Cal, Stanford in final regular season home stand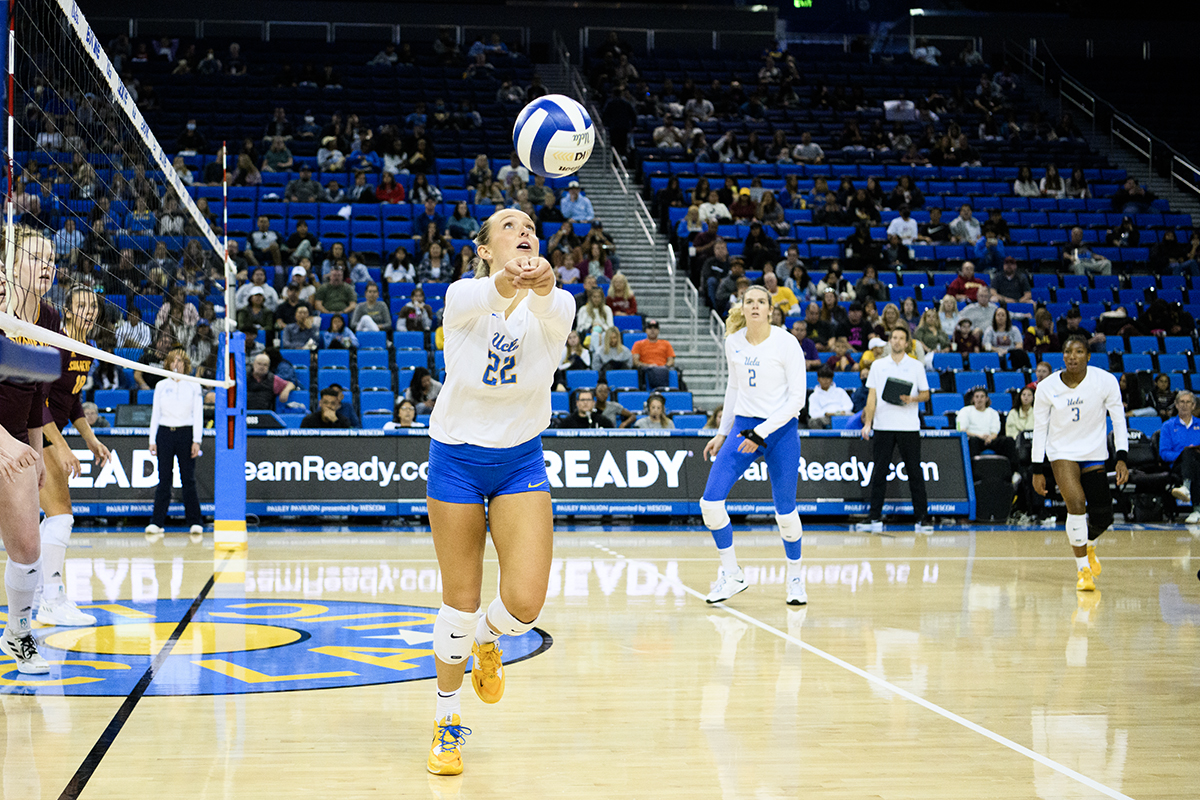 Graduate student setter Matti McKissock sets the ball while redshirt junior middle blocker Anna Dodson and sophomore outside hitter/opposite Charitie Luper look on. Sealy credited McKissock for her contributions as a setter in the Bruins' win over Arizona State. (Alex Driscoll/Daily Bruin staff)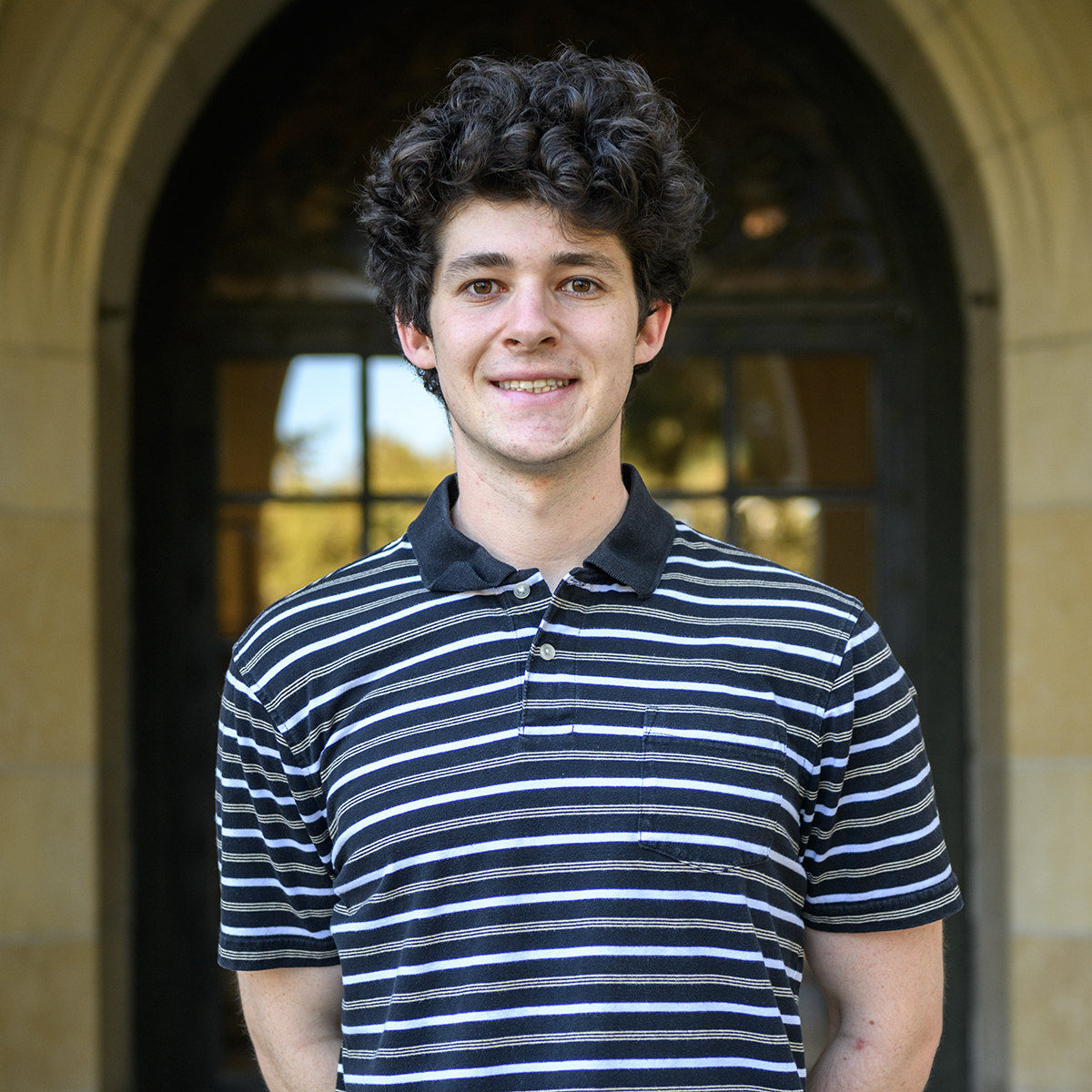 The Bruins will close out their final home stand of the regular season against two Northern California Pac-12 foes.
UCLA women's volleyball (13-10, 7-7 Pac-12) will play California (7-17, 0-14) on Thursday and No. 8 Stanford (18-4, 13-1) on Saturday as the blue and gold hope to extend its three-match win streak.
In last weekend's matches, UCLA defeated Arizona 3-1 and Arizona State 3-0, completing season sweeps of both teams.
The Bruins will look to do the same against the Golden Bears, who they swept earlier in the season in Berkeley. Cal is currently riding a 49-match losing streak in Pac-12 play, with its last conference win coming against Stanford during the spring 2021 season.
In Cal's 14 conference matchups this season, the team has only managed to win a total of six sets.
Stanford, on the other hand, comes into Westwood riding a 12-match win streak. The Cardinal have not lost since Sept. 25 and currently hold sole possession of first place in the Pac-12 standings.
Stanford's 12 straight wins include a 3-0 victory over UCLA three weeks ago. The Bruins, despite getting swept, jumped out to a 16-10 lead in the first set, a 20-15 lead in the second set and had the score tied at 15-15 in the third set before dropping all three.
"Stanford's one of the best teams in the country," said coach Michael Sealy. "It's not like I don't believe in the whole we lost pay back kind of thing. We just need to go play volleyball."
The Bruins were not fully healthy on their Northern California road trip in October. Redshirt junior middle blocker Anna Dodson missed both games, while graduate student outside hitter/opposite élan McCall did not suit up against Cal.
Dodson has tallied five straight double-digit kill matches for the first time in her career. For a Bruin team that has dealt with injuries at the middle blocker position all season, Dodson's return against Stanford and Cal will provide a boost, Sealy said.
"It's really important for them (the middle blockers) to get a lot of sets to score to take pressure off the left-side hitter," Sealy said. "(Dodson) filled that role really well."
UCLA currently sits six games back of first place in the Pac-12 standings with six matches remaining. Since the Pac-12 awards its automatic NCAA tournament bid to the regular season champion, the Bruins will most likely have to earn one of the 32 at-large bids to make it to postseason play.
UCLA ranks 55th in the NCAA Women's Volleyball RPI, but the Bruins will face four teams ranked higher than them to close the season. Stanford is ranked third, Oregon is ranked 12th, USC is ranked 20th, and Washington State is ranked 45th.
"Three out of the four are at their home on their court," McCall said. "That makes it tough, but I think we got to go in with a mindset of just leave it all out on the court."
Graduate student setter Matti McKissock said she was eager to have a second chance against Stanford.
"We're focused," McKissock said. "We're not taking any team differently than anyone else. We're just going to play clean volleyball and do our best."
First serve will be at 7 p.m. on Thursday against California and 4:30 p.m. on Saturday against Stanford.