Californians to vote on teaching, tobacco and taxes in midterm elections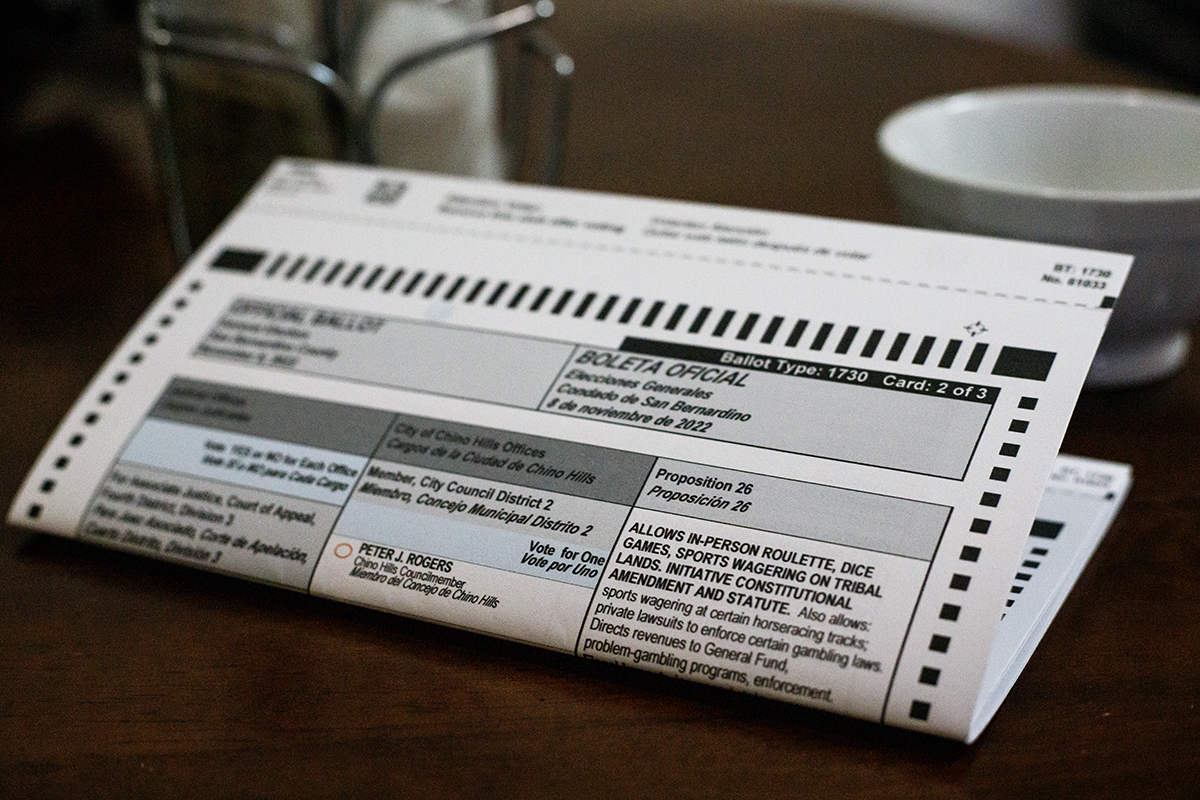 A ballot sits on a table. There are seven statewide propositions on the ballot for the upcoming election. (Kaiya Pomeroy-Tso/Daily Bruin senior staff)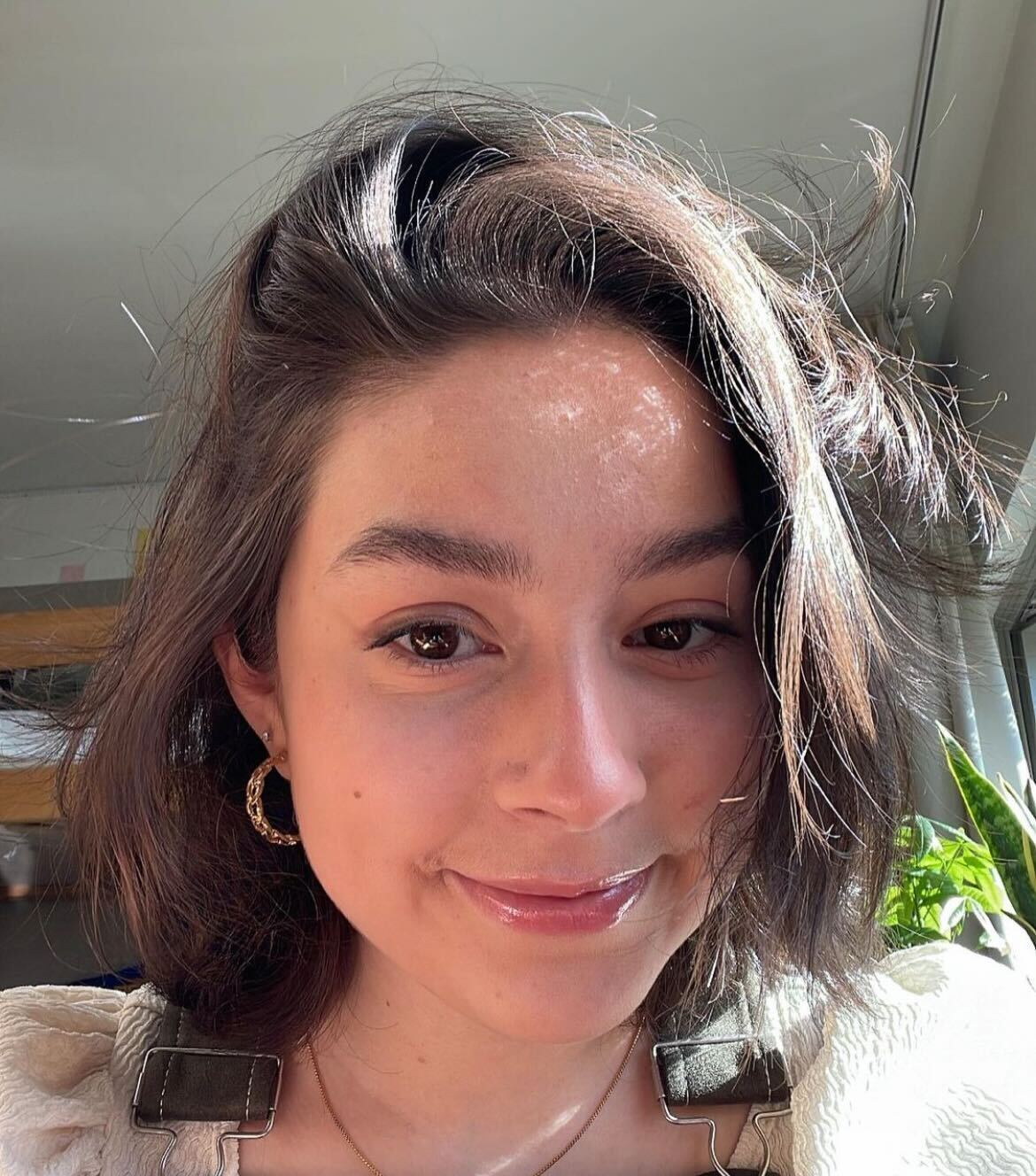 The ballot for the Tuesday midterms will feature seven new statewide propositions for California voters to decide on.
According to the California Legislative Analyst's Office, propositions are questions on the ballot that allow voters to decide on potential changes to state laws or the state constitution.
Among the seven propositions, Proposition 1 seeks to codify reproductive rights in the California state constitution, guaranteeing access to contraceptives and abortion procedures.
Cathren Cohen, a staff attorney at the UCLA School of Law Williams Institute, said the measure is important in preserving reproductive freedoms in the state, as adding the current rights to the state constitution will make them more difficult to overturn in the future.
"Unlike some of the discourse that you hear of people who don't want to pass this proposition, it's not going to massively expand (reproductive rights)," Cohen said. "It's going to maintain really what we currently have in terms of when people can get abortions. It's just going to make sure that it's harder for that right to be taken away in the future."
Another proposition, Proposition 28, seeks to grant funding for arts and music education to K-12 schools and community college campuses. The proposed legislation would allocate around $1 billion annually from the state budget to arts and music programs, 80% of which must be spent on paying instructors at these institutions.
Proposition 28 would help expand access to arts education to underserved communities, said Abe Flores, policy director at Create CA, an arts advocacy organization. Arts education helps create a balanced education and can provide students with skills such as improved communication and teamwork among peers, he said.
Lindsey Kunisaki, a research and evaluation specialist at the UCLA Visual and Performing Arts Education Program, said access to arts education in California faces racial, ethnic and income inequities. She said this can limit resources available to students within underserved communities, hindering future artistic endeavors. The funds allotted for hiring arts educators in the proposition are also important in ensuring students can find a mentor within the field to guide their search for a career, she added.
"Having the support and relationships to help you navigate the pathway to get to those creative careers is really, really essential and an important part of education," Kunisaki said. "The hope is that by increasing funding and increasing the presence of arts personnel on schools, that students will have greater access to these kinds of pathways."
Propositions can also include referendum measures – a type of ballot measure that allows voters to approve or reject certain laws or parts of laws, as defined by the California Secretary of State – such as Proposition 31 on this year's ballot.
Proposition 31 aims to maintain the state's current flavored tobacco ban. The law, initially passed in 2020, sought to keep flavored tobacco products out of the hands of young Californians, but has not been implemented yet because of the referendum on this year's ballot.
Michael Ong, a professor-in-residence of health policy and management and medicine, said individuals under the age of 21 have a higher likelihood of experimenting with flavored tobacco products. Despite being exposed to education campaigns, he said, people are often still unaware of the presence of nicotine within flavored products like vape pens and the risks they pose for addiction.
"Most people think, 'I'm just going to do it one time and that's not going to happen to me.' But that's unfortunately a story that we've heard many times that happened to people, and we would love to prevent that," Ong said. "Usually what we hear are, decades later, people saying, 'I wish I never took up this product,' and we would love to prevent people from having to have that type of regret."
In addition to these propositions there are also Propositions 26 and 27, which are concerned with betting laws, Proposition 29, which sets new regulations for dialysis clinics, and Proposition 30, which includes a tax increase for those making more than $2 million per year – all on the ballot for November.
On the topic of Proposition 28, Flores said change is reliant on voters. The only ways to bring about desired reforms are through voting and advocacy.
"It's important for all students to really understand that it is up to us to make the change, and for us to really understand that arts are essential and are core to a well-rounded education, and that it takes all of us to care enough to not just vote for this proposition, but to be actively engaged in our local schools," Flores said.
Gonzalez is a national news and higher education contributor. She is a first-year transfer student at UCLA majoring in political science and minoring in Chicana/o and Central American studies.
Gonzalez is a national news and higher education contributor. She is a first-year transfer student at UCLA majoring in political science and minoring in Chicana/o and Central American studies.