Gameday predictions: UCLA vs. Arizona State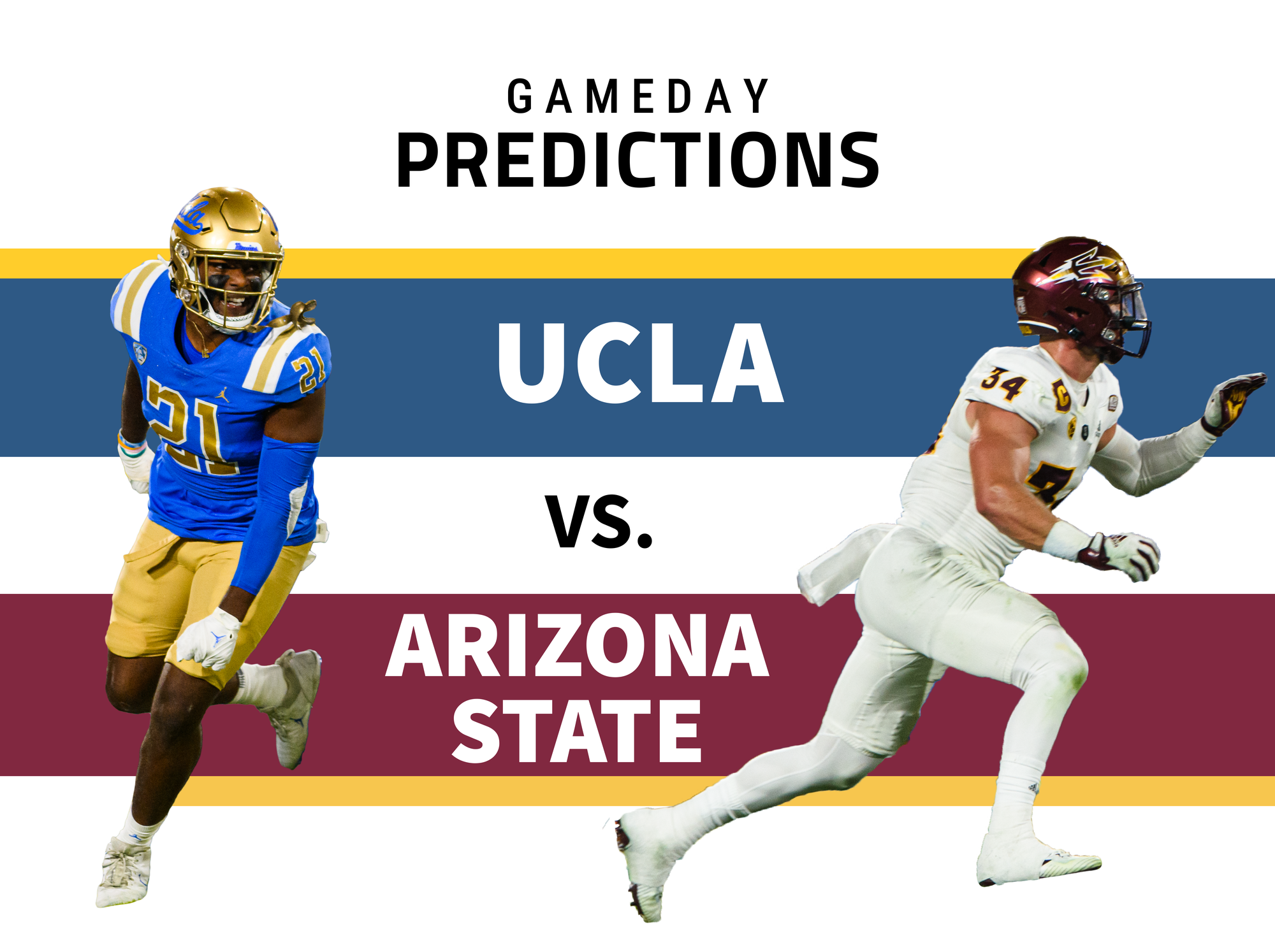 Pictured are UCLA football junior linebacker JonJon Vaughns (left) and Arizona State linebacker Kyle Soelle (right). (Photos by (left to right): Jack Stenzel/Daily Bruin, Daily Bruin file photo. Photo illustration by Maya O'Kelly/Design director)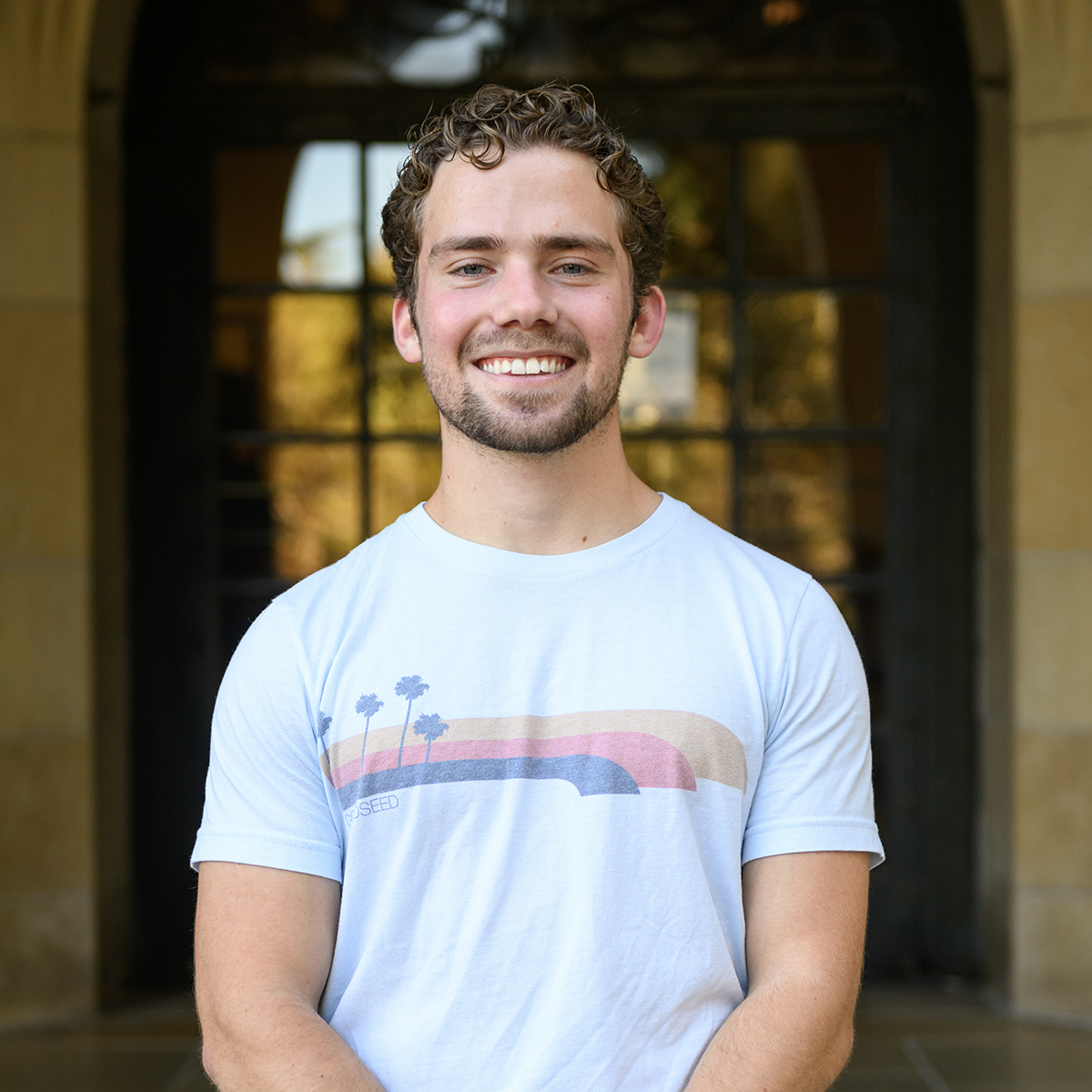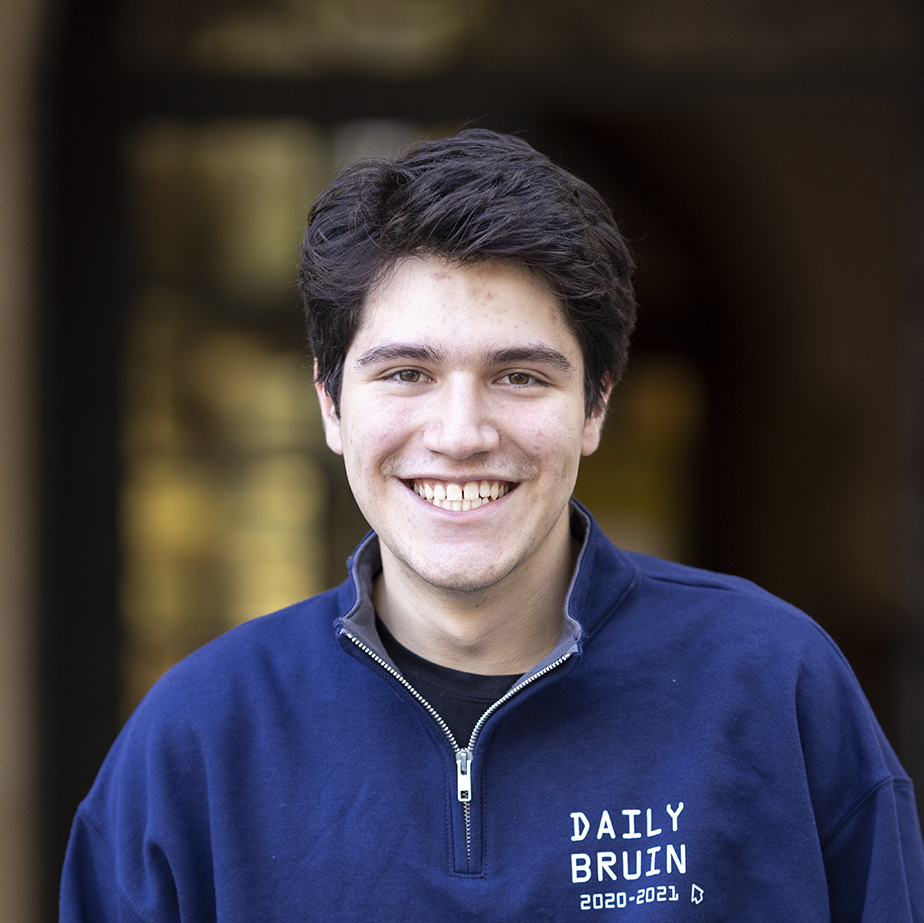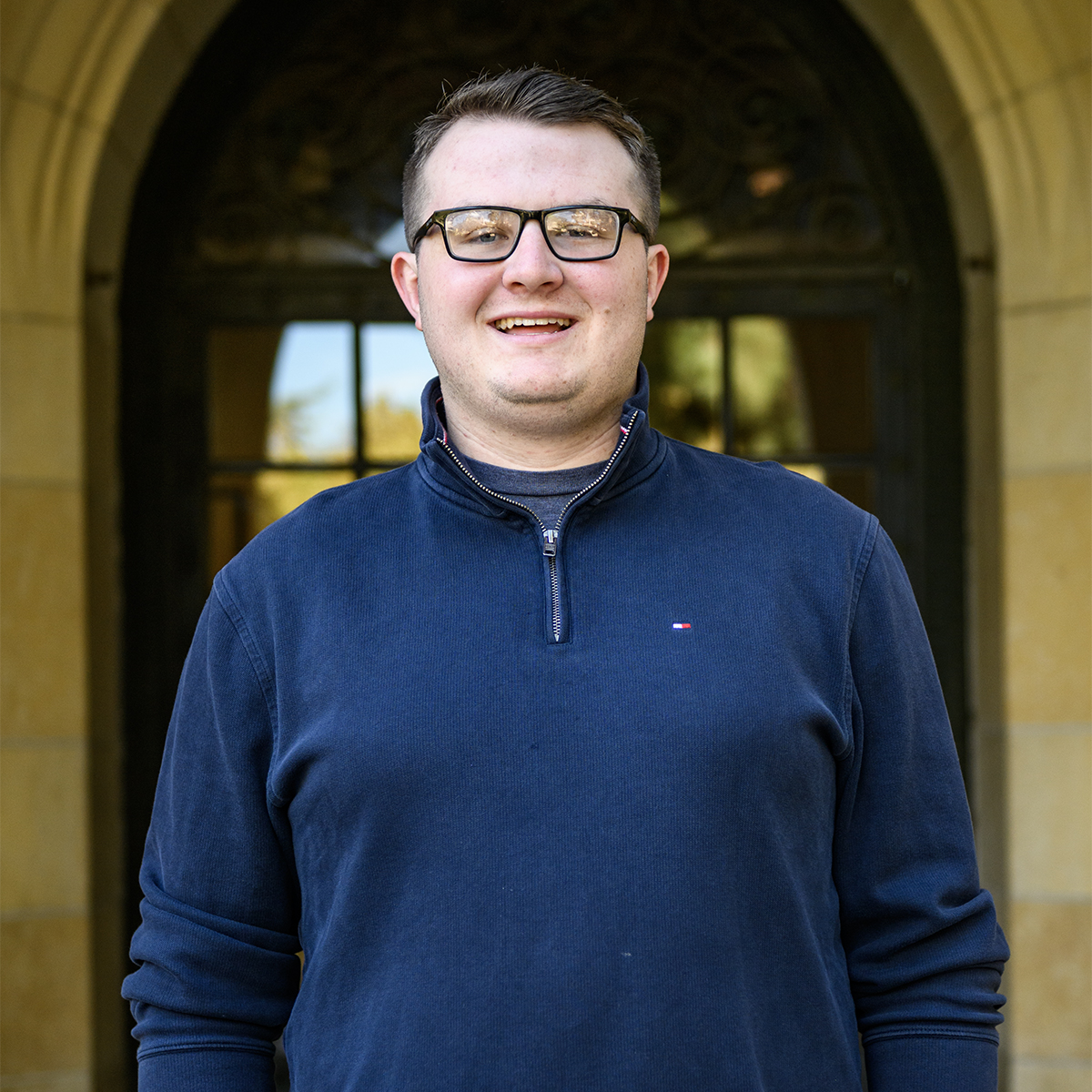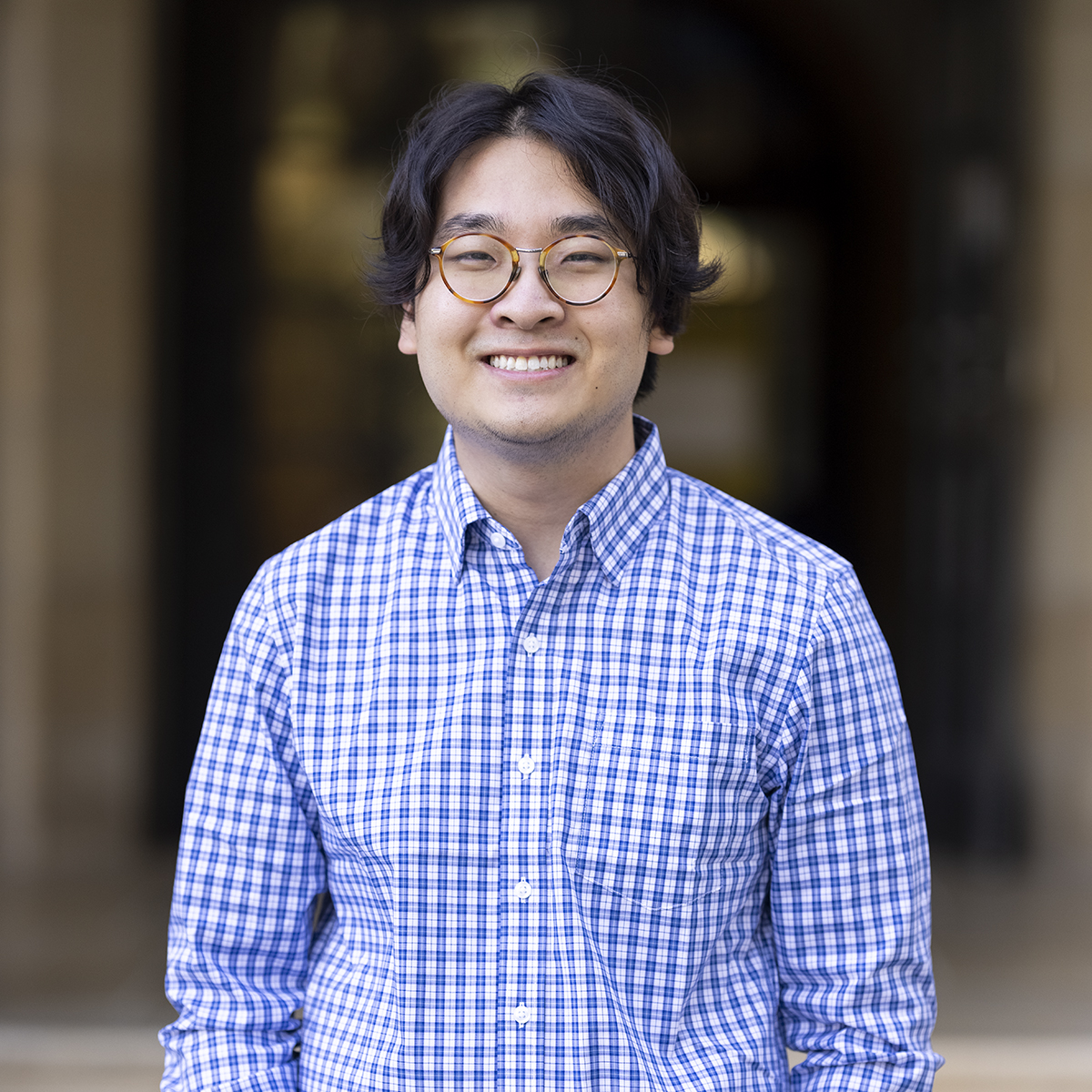 Sam Settleman
Sports editor
Prediction: UCLA 34, Arizona State 28
Last year, the Bruins walked into the Rose Bowl for a showdown with the Sun Devils with something to prove.
And prove something they did not.
Arizona State overwhelmed UCLA in a game that was never truly competitive. A 19-point defeat in their Pac-12 home opener all but established that the Bruins' upset win over LSU a month prior was more fluke than truth.
This time around, the Bruins enter their matchup with the Sun Devils as an established ranked team. While Arizona State looks to be on the mend after a tumultuous beginning to its season, UCLA will prove Saturday it does belong in the conversation with the Pac-12's best.
For what seems like the first time in the coach Chip Kelly era, the Bruins have won the games they've been favored in. No bad losses, only one scare – for the most part, UCLA has been dependable.
But the narrative all week as the Bruins head to Tempe has been about this being a trap game. With UCLA favored by double digits on the road against an Arizona State team that has looked much improved in recent weeks, Saturday's contest has all the makings to be exactly that.
The 2022 Bruins have been unflappable, though. With the buzz surrounding this team right now, it's hard to imagine UCLA's Pac-12 championship hopes falling apart at the hands of a 3-5 team.
Arizona State's offense will test UCLA's defense in ways Stanford couldn't a week ago, but the Bruins have been resilient on that side of the ball and dominant on the other side. UCLA might not cover the double-digit spread, and this might be a close game late, but the Bruins should escape Tempe unscathed.
Jon Christon
Daily Bruin senior staff
Prediction: UCLA 37, Arizona State 35
Want to hear something weird?
The Bruins will be playing in the state of Arizona on Saturday, the same place that does not observe daylight saving time. While technically located in the Mountain Time Zone, Tempe actually reads the same time as Los Angeles. Or, at least, it will Saturday.
Because once Sunday rolls around – at 2 a.m., to be exact – this will no longer be true. The rest of the country will fall back and gain an extra hour, while those in Arizona will end up in Mountain Time.
Sunday morning in Arizona will be the one place in the United States where this happens, though it may also be the last time it ever occurs. The Senate unanimously passed a bill in March to make daylight saving time permanent. While that bill has yet to move forward in the House of Representatives, it's very possible this set of circumstances never happens again.
Does this have anything to do with Saturday's game? Probably not.
However, I think this rare – once-in-a-lifetime perhaps – occurrence could set the stage for something weird happening at Sun Devil Stadium.
This contest has trap game written all over it. UCLA may be the big favorite, but I'm not convinced the Bruins are as good as people think – just as I'm not sure the Sun Devils are as bad as people think.
Arizona State has looked feisty since the firing of former coach Herm Edwards. The 3-5 Sun Devils have won two of their last three games, including a victory over then-No. 21 Washington in their most recent home game.
Some of this turnaround can be attributed to a burgeoning offense led by new quarterback Trenton Bourguet, who has looked legit in his limited game action since replacing early-season starter Emory Jones.
Most of all, though, Bourguet has the ability to make this game weird in a hurry. He can go head-to-head with redshirt senior quarterback Dorian Thompson-Robinson and turn what should be a blowout into a shootout.
A strange game will match the strange day. It'll be a (literal) race against time in an (almost literally) timeless state, and UCLA will certainly be on upset watch.
Joseph Crosby
Assistant Sports editor
Prediction: UCLA 45, Arizona State 14
"Hold 'em, strangle hold 'em and score at will."
Those are the words my middle school flag football coach used to describe our 2013 championship season.
And Saturday, it'll be how the Bruins beat the Sun Devils.
Granted, I didn't play any football beyond three flag football seasons between the ages of 11 and 13, but I think I've covered – and been wrong about – UCLA football enough this season to predict a blowout win with confidence.
This is an incredibly hungry team. All season, we've heard clamoring about a determination for UCLA to play at home come New Year's Day. After dropping a game against the Ducks, the Bruins came out swinging against the Cardinal, putting up 38 points and only allowing two field goals and a garbage-time touchdown.
There's been a lot of noise about the blue and gold's susceptibility to a loss this week. But quite frankly, I just don't see it happening.
This isn't the same team of past years. Sure it still has Kelly at the helm and Thompson-Robinson under center, but the 2022 Bruins know what they have to do and won't fall victim to any Sun Devils' trickery.
With the three-headed monster of Thompson-Robinson, senior running back Zach Charbonnet and redshirt senior wide receiver Jake Bobo leading the offense against a mediocre Arizona State defense, the Bruins will be able to run roughshod over the Sun Devils.
So, to once more invoke my old coach's wisdom, the Bruins are "hot, hot." While they may be playing a team whose mascot is named after the hottest celestial body in the solar system, it'll be the Sun Devils getting torched Saturday.
Justin Jung
Daily Bruin senior staff
Prediction: UCLA 47, Arizona State 17
As far as this casual watcher can tell, the Bruins are in prime position to come home with a victory Saturday.
UCLA boasts a 7-1 record, by far the strongest start of Kelly's time at UCLA, with two wins against ranked opponents and a landslide victory over Stanford last week.
Thompson-Robinson seems to be in great form in his fifth season, and he retains plenty of excellent weapons in Charbonnet and Bobo. The offensive trio has notched 21 combined touchdowns so far.
Overall, the Bruins have put up 500.6 yards per game, with Charbonnet having accrued 964 yards this season already. He seems poised to reach 1,000 against the Sun Devils with three more conference matchups to go.
Arizona State, on the other hand, enters Saturday with a losing record and has gone 1-3 against ranked opponents. The Sun Devils average just 379 yards per game, ninth in the Pac-12.
What does this mean for the traveling Bruins? Even its seemingly patchwork defense should be good to keep the Arizona State offense quiet.
To their credit, the Sun Devils have been a better rushing team at home, racking up 149.8 yards on the ground per game at Sun Devil Stadium, but they're facing a Bruins defense that's allowed just 125.1 rushing yards per game this season.
UCLA has scored at least 42 points and allowed no more than 17 points in half its games this season, and I expect the Bruins to achieve both this weekend. At the risk of being embarrassed should the Sun Devils walk away with an upset, I'm predicting a Bruins blowout.