Opinion: Biden's visits to Westwood, Brentwood highlight need for campaign finance reform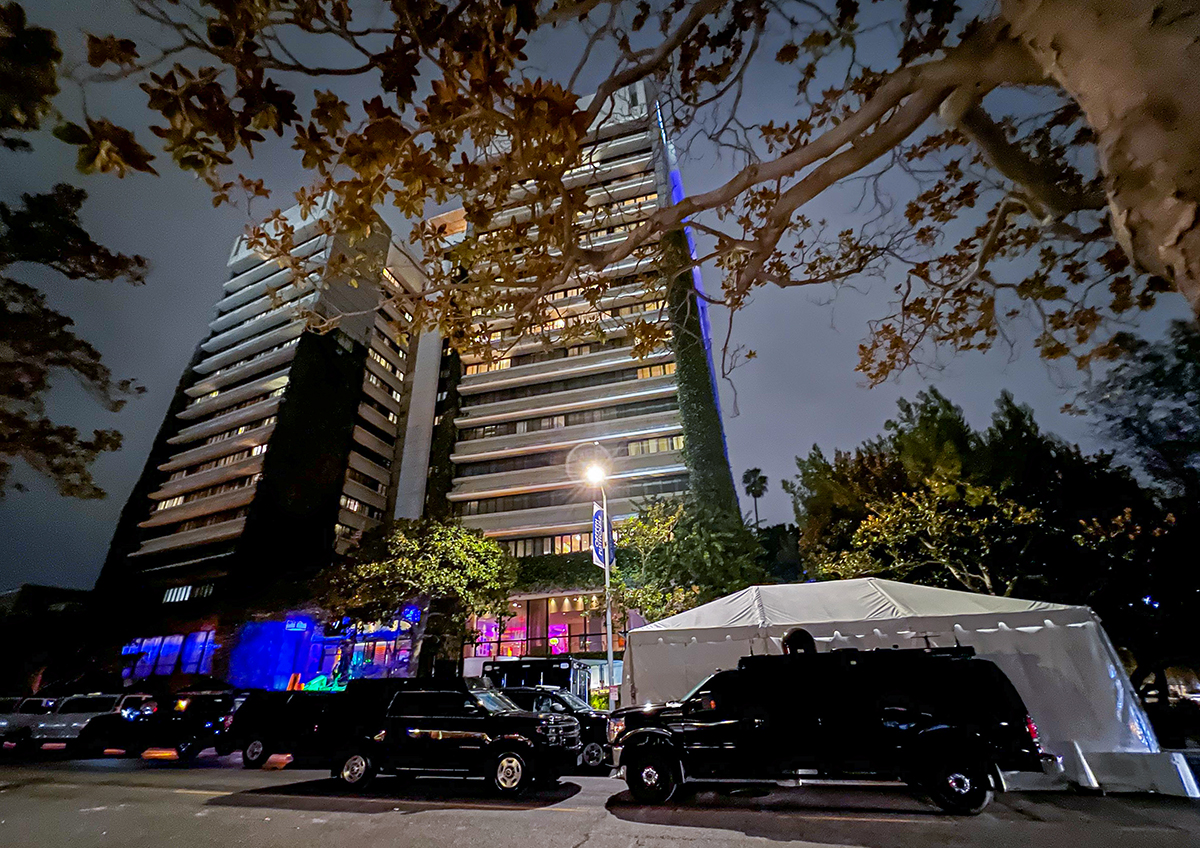 (David Rimer/Daily Bruin senior staff)
Biden's recent Los Angeles visit was full of stops showing he cared about ordinary Americans. He spoke about public transportation, gave a speech on lowering the cost of health care and even stopped by Tacos 1986. He's just like you and me!
But after the photo-ops, it was time for the real reason Middle-class Joe made the cross-country trip: a Brentwood dinner with some of the largest bankrollers of the Democratic Party.
American politics has always been disproportionately responsive to the wishes of those who donate large amounts of money to politicians and parties. In 2002, Congress attempted to address this issue with a bipartisan law that took major steps to curb the influence of big money by banning the use of corporate and union funds to pay for advertisements in the weeks leading up to an election.
But these reforms didn't last long.
A landmark Supreme Court decision in 2010 ruled the law unconstitutional and opened the door for individuals and corporations to donate unlimited amounts of money.
With one ruling, decades of campaign finance reform were destroyed.
Craig Holman, a lobbyist on ethics, lobbying and campaign finance rules with Public Citizen, said the 2010 decision was a turning point for campaign finance regulation. Since then, elections have been flooded with previously unthinkable amounts of money.
"Not only does every election break the spending records of previous elections, but we don't know where a lot of this money is coming from," Holman said.
"This is worse than it's ever been," he added.
A consequence of the 2010 ruling was the creation of super PACs – organizations that are able to raise unlimited amounts of money to spend advocating for candidates.
Just 100 donors are responsible for over two-thirds of all the money raised by super PACs. Across the country, elections are being financed by the super-rich.
Both Democrats and Republicans have come to rely heavily on large donations from super PACs, creating a political environment that caters to the wishes of the biggest donors.
Biden has spent most of his career branding himself as a fighter for the middle class and has delivered results too – signing the American Rescue Plan, lowering prescription drug prices and canceling millions of dollars in student loans.
When it comes to raising money, though, Biden has had to look past the middle class.
During his campaign for president in 2020, Biden raised around $1.6 billion with 61% coming from large donors.
This decision to focus on fundraising from deep-pocketed donors isn't surprising, and makes sense for a president who has spent most of his life operating from within the political establishment.
It's hard to stand with the middle class when your political future depends on keeping the uber-rich happy.
Jared Patel, a second-year data theory student, said he doesn't blame Biden for taking money at the posh Brentwood fundraiser.
"You have to play into it to be able to change it," Patel said. "It's just the name of the game."
Andrew Luff, a fourth-year theater student, said the only part of Biden's visit he cared about was the gridlock traffic caused by road closures. Perhaps problems with campaign finance have been ignored because they're not fun or exciting to talk about.
Some candidates have had success in running campaigns without taking money from super PACs. Bernie Sanders' bids for the Democratic presidential nomination in 2016 and 2020 showed it was possible to be competitive without conceding to the influence of corporate money.
But maybe that's the reason we don't have President Bernie Sanders.
The way our dysfunctional election financing system works means candidates who refuse to take super PAC money are infrequent and face an uphill battle. A nationwide presidential race now requires over $1 billion, a sum unimaginable without the help of big donors.
Holman said there is hope for more fairly financed elections, and pointed to research in New York and Washington, D.C. which tested programs that matched donations of less than $100 at a 5:1 ratio. This meant if a candidate raised $20 they would get an additional $100, giving more power to small contributors.
Candidates who opted in didn't take any contributions over $100, yet were able to raise and spend the same amount of money.
Although a system like this would fix many of our campaign finance problems, it would almost certainly die in the U.S. Senate.
Until the courts or the federal government do something, elections will continue to be playgrounds for the uber-wealthy.
The system has been designed to give influence to the wealthiest – and now we're seeing it work exactly as it was intended.