Opinion: Bruins, make your voices heard by voting in midterm elections by Nov. 8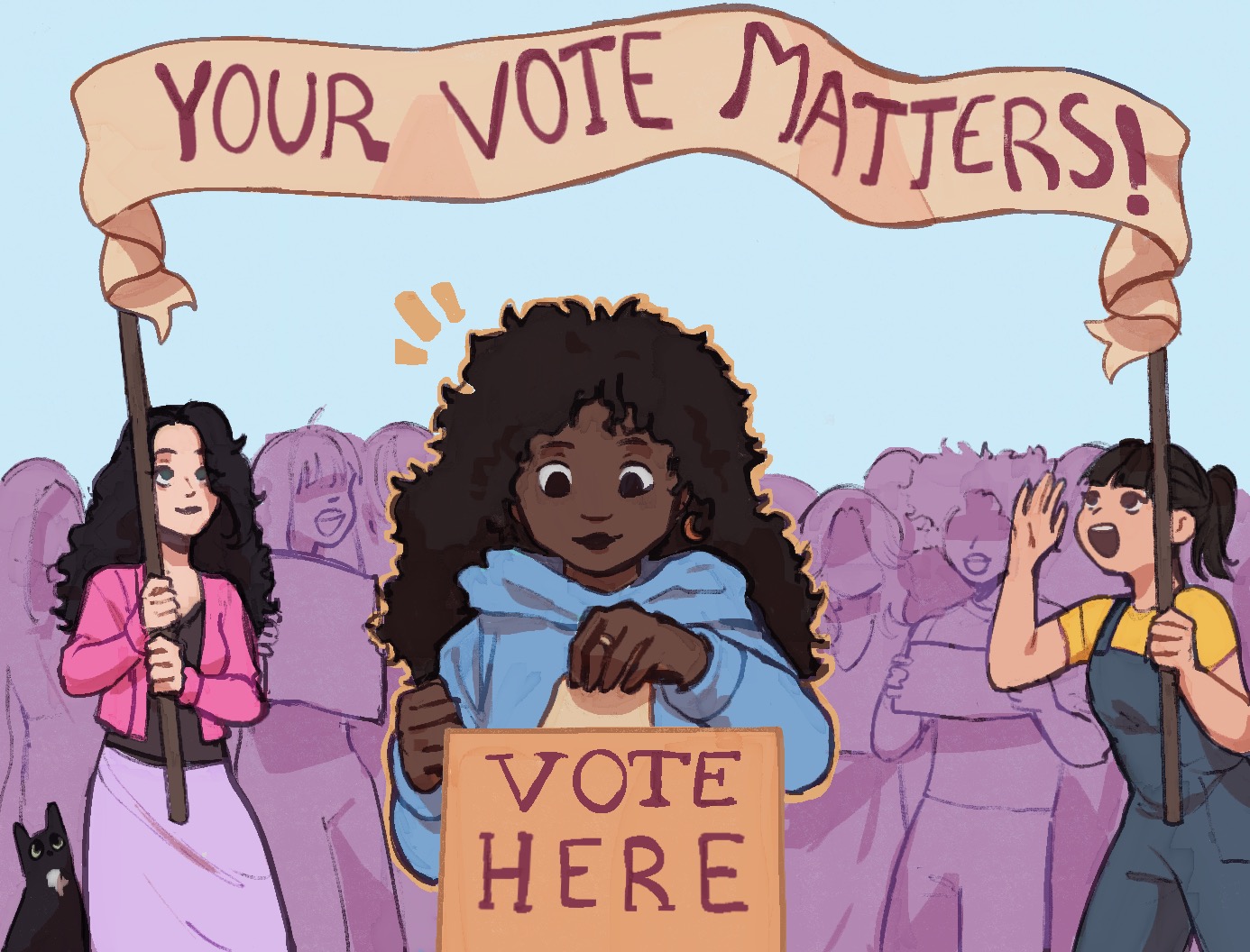 (Anna Richardson/Daily Bruin)
When I was 13 years old – during the 2016 presidential election – I wondered how important an individual vote could be in a nation of hundreds of millions of registered voters.
As the 2022 midterms – the elections that will take place halfway through President Joe Biden's four-year term – inch closer, I have no doubt there are Bruins who have wondered the same about their own vote. After all, your voice can often seem insignificant when the margins of victory and defeat are usually numerically staggering.
In reality, it's far from insignificant.
In the aftermath of the 2016 presidential election, younger generations experienced a major political awakening after what many considered to be the shocking results of voter inaction. That year, only 39% of those in the 18- to 29-year-old age range voted, as opposed to 50% in the 2020 presidential election, according to Tufts University's Center for Information and Research on Civic Learning and Engagement.
This 11-point increase in voter turnout proved to be decisive in crucial races throughout the nation.
The truth is: Voting matters.
Today, the majority of American citizens over 18 years old have the right to cast a vote. However, this was not always the case, as disenfranchisement left various disadvantaged populations, including women and minorities, ineligible to do so. Even today, voter suppression still occurs in parts of the United States where legal barriers may make the voting process inaccessible.
When we see a cherished right taken away, we must fight for it – but at the least, appreciate that right more than ever.
Midterm elections, although often overshadowed by presidential ones, exert significant influence on the direction the country takes. On Election Day, Nov. 8 this year, constituents establish the composition of Congress, determine who will hold office in the state and city they live in, and decide on ballot measures.
Here are some key races impacting Bruins that are worth watching out for.
After redistricting, UCLA is now located in California's 36th congressional district, where incumbent Ted Lieu will be running against Joe Collins III to win a seat in the House of Representatives. Democratic candidate Lieu's platform includes standing for civil liberties and advocating for cybersecurity and the protection of privacy, while Republican candidate Collins' platform includes investing in energy research and development and strengthening the education system.
Democratic incumbent Alex Padilla and Republican Mark Meuser will be facing off to become a U.S. senator for California. Both Padilla and Meuser will appear on the ballot twice – once to finish former Sen. Kamala Harris' term and again for a new full term. Padilla wishes to prioritize immigration reform and increase support for veterans and military families. On the other hand, Meuser hopes to decrease federal spending as well as devise new infrastructure proposals.
The position of California governor is up for grabs as well. Democratic incumbent Gavin Newsom is running on a platform that includes preventing gun violence and increasing the affordability of child care, housing and retirement. The platform of his opponent, Republican Brian Dahle, includes reducing destructive wildfires and cracking down on drug trafficking.
Two candidates are also competing in a head-to-head battle to be Los Angeles' newest mayor. Democrat Karen Bass plans to tackle issues such as reducing homelessness and establishing a more efficient public transportation system. Similarly, Republican-turned-Democrat Rick Caruso also hopes to address the homelessness crisis in addition to extinguishing City Hall's corruption problems.
Candidate platforms include, but are not limited to, what was discussed. As in any election, Bruins should perform additional research before voting.
From national to city elections, Bruins have a say. UCLA students can vote by mail using ballot drop boxes or in person at an LA County Vote Center, including three on-campus Vote Centers at the Hammer Museum, Bruin Reception Room and De Neve Plaza rooms.
Voting is the cornerstone of civic duty and fuels a well-functioning democracy – but it's more than just that.
Voting is your voice in the government.
Take action now to initiate the change you want to see in the future.
So Bruins, as you head to the polls – some of you for the first time, like me – know that your vote counts. Make sure to grab that "I Voted" sticker and cast your ballot for this year's midterms on or before Nov. 8.
Wang is the 2022-2023 Opinion editor. She was previously an assistant Opinion editor.
Wang is the 2022-2023 Opinion editor. She was previously an assistant Opinion editor.