School of Medicine appoints director of justice, equity, diversity and inclusion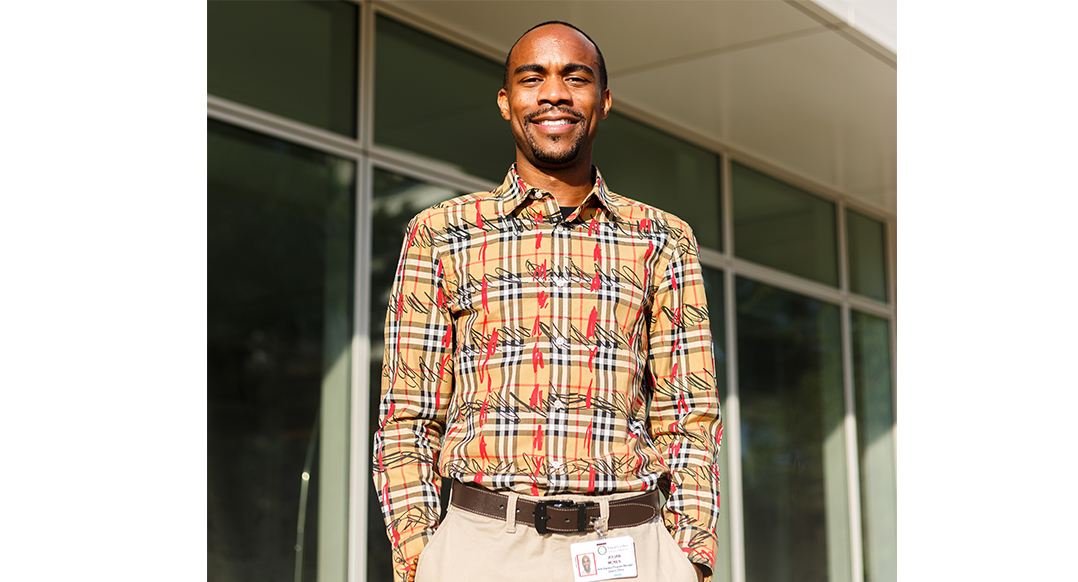 The David Geffen School of Medicine at UCLA appointed Julian McNeil (pictured) as the director of justice, equity, diversity and inclusion. (Jenny Xu/Daily Bruin)
This post was updated Oct. 14 at 12:17 a.m.
The David Geffen School of Medicine at UCLA appointed Julian McNeil as the inaugural director of justice, equity, diversity and inclusion in August.
McNeil said the JEDI director's role is to lead and direct the JEDI Office to positively transform the school's culture and climate and to develop departmental JEDI Leads and their teams.
In a press release, David McIntosh – vice dean for justice, equity, diversity and inclusion at the David Geffen School of Medicine at UCLA – said McNeil's research as a social-organizational psychology doctoral student focused on improving organizational learning about justice, equity, diversity and inclusion. McNeil also taught graduate courses on inclusive leadership, organization development, and conflict resolution.
"I must admit, at the start of my career, I didn't imagine myself in a role like this because, frankly, many roles like this didn't exist," McNeil said in an emailed statement.
McIntosh said McNeil works with JEDI Leads, appointed leaders in each of the medical school's departments, to develop goals and tactics to implement the JEDI goals into their respective areas. McNeil first started his work with the School of Medicine as the Anti-Racism Program Manager in 2020, a project created to establish an institutional commitment to JEDI-oriented goals within the medical school, he added. Since then, McNeil has integrated both the Anti-Racism Roadmap and Cultural North Star initiatives into the JEDI Office and obtained approval for several new full-time positions.
Dominique Taylor, a third-year medical student, said she first started working closely with McNeil on the racial justice report card for the School of Medicine, which evaluated their racial justice measures and was used to guide recommendations for the school to become more anti-racist.
Taylor said McNeil helped students with the racial justice report card project by working to borrow laptops and get compensation from the school to support the students' time and efforts.
McNeil's involvement with the School of Medicine allowed Taylor to push for other anti-racist initiatives that previously lacked the support they needed, such as co-founding a White Coats for Black Lives chapter at UCLA, which strives to dismantle racism towards Black and other people of color in medicine and health care, she added.
McNeil's experience in administration and commitment to equity and justice puts him in a position to give students advice on how to put their plans into action, Taylor added.
McNeil said his next steps as director will involve establishing responsibility structures, as research has demonstrated that JEDI interventions—including restorative justice circles, mentoring programs and unconscious bias training—work most effectively in organizations with central responsibility structures.
"As a scholar and practitioner with multiple minoritized identities, I am passionate about creating learning and work environments that allow everyone to flourish, not only members of the majority," McNeil said.