Out of Bounds: UCLA Football vs. Washington Recap, Utah Preview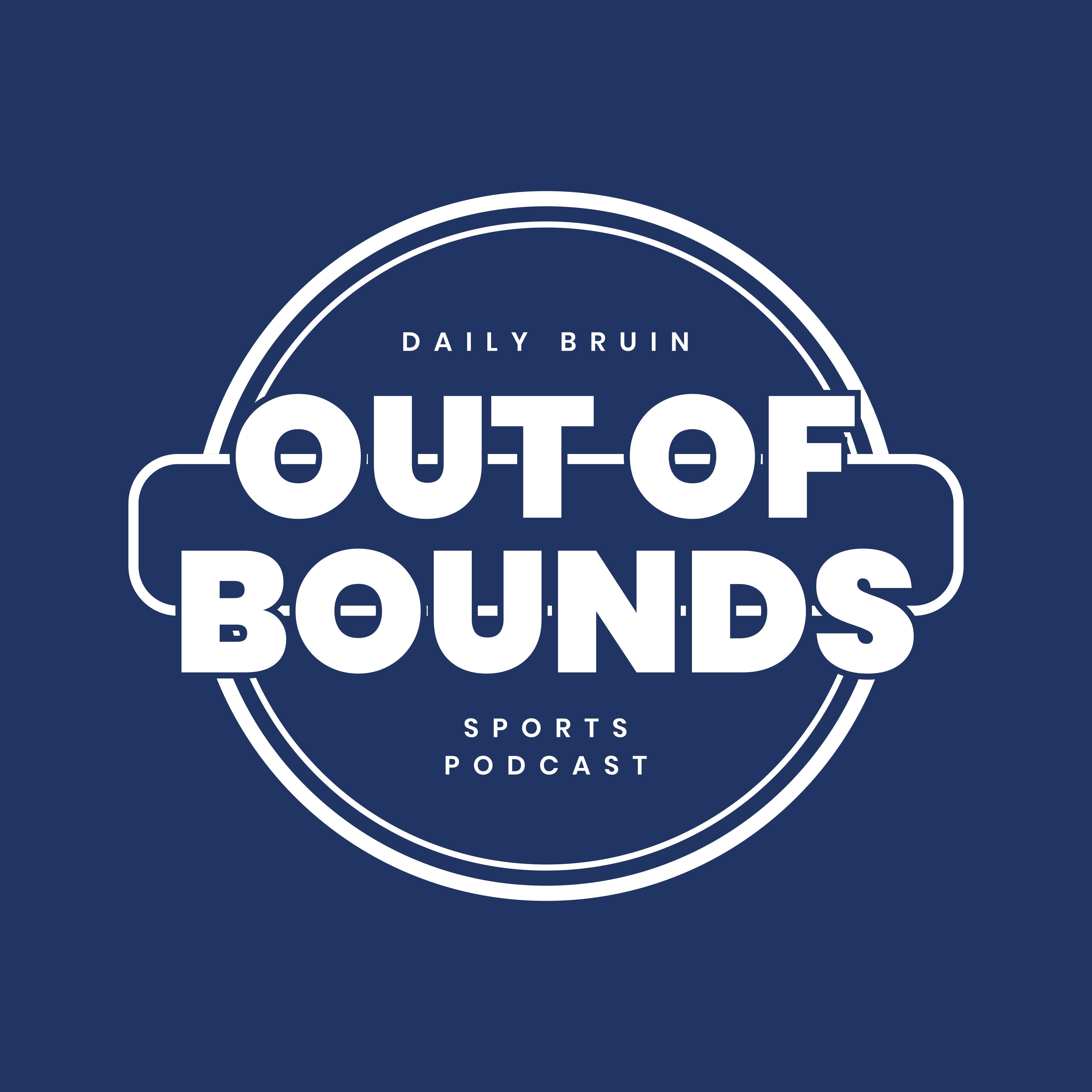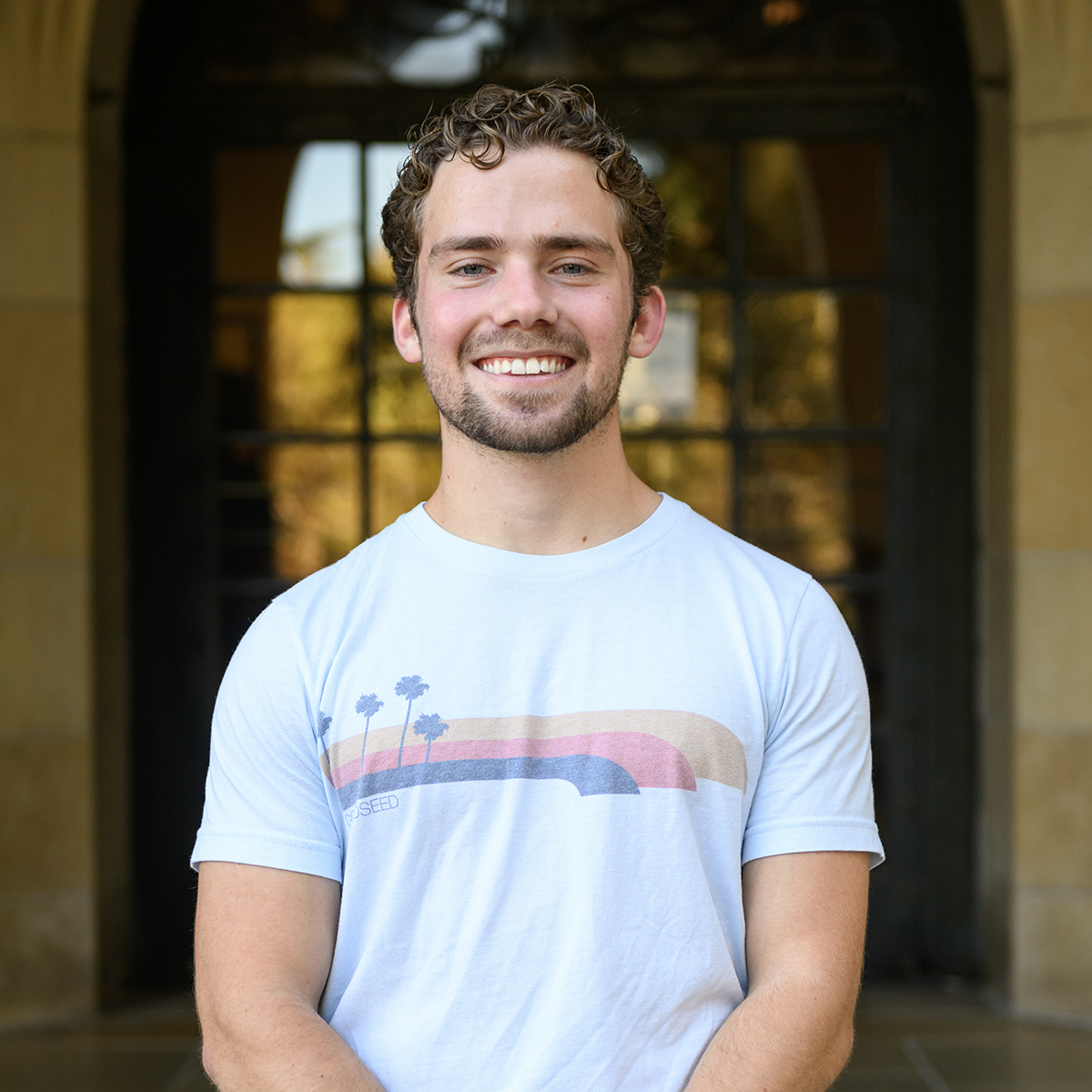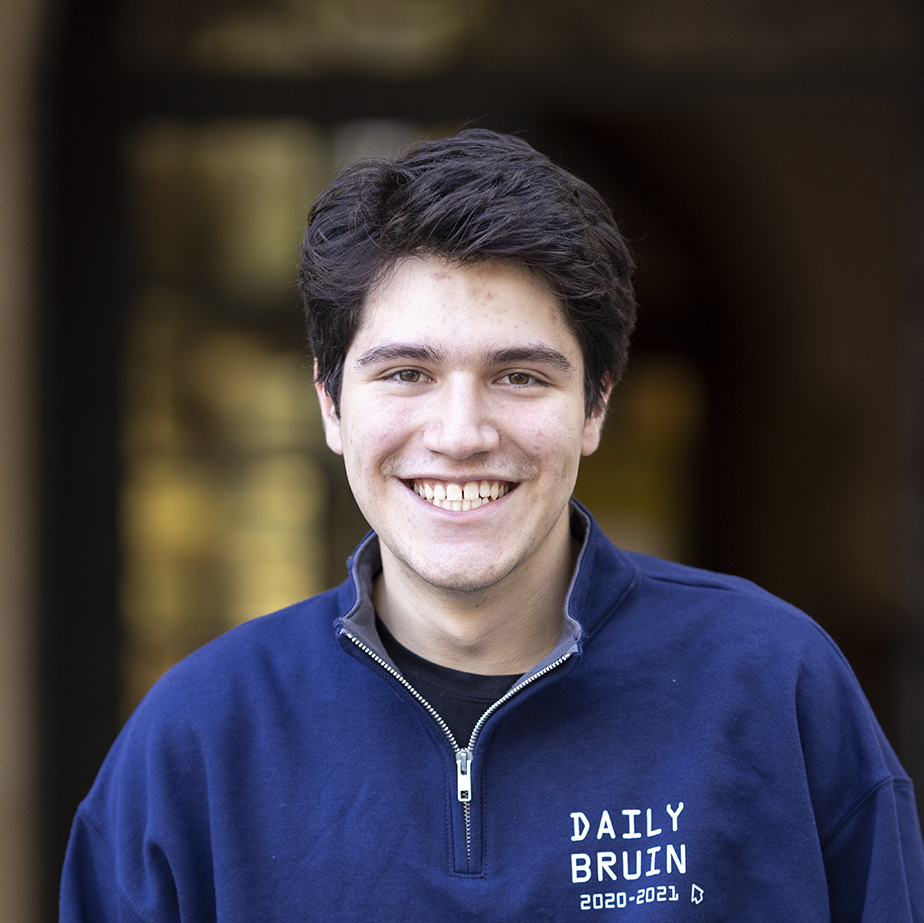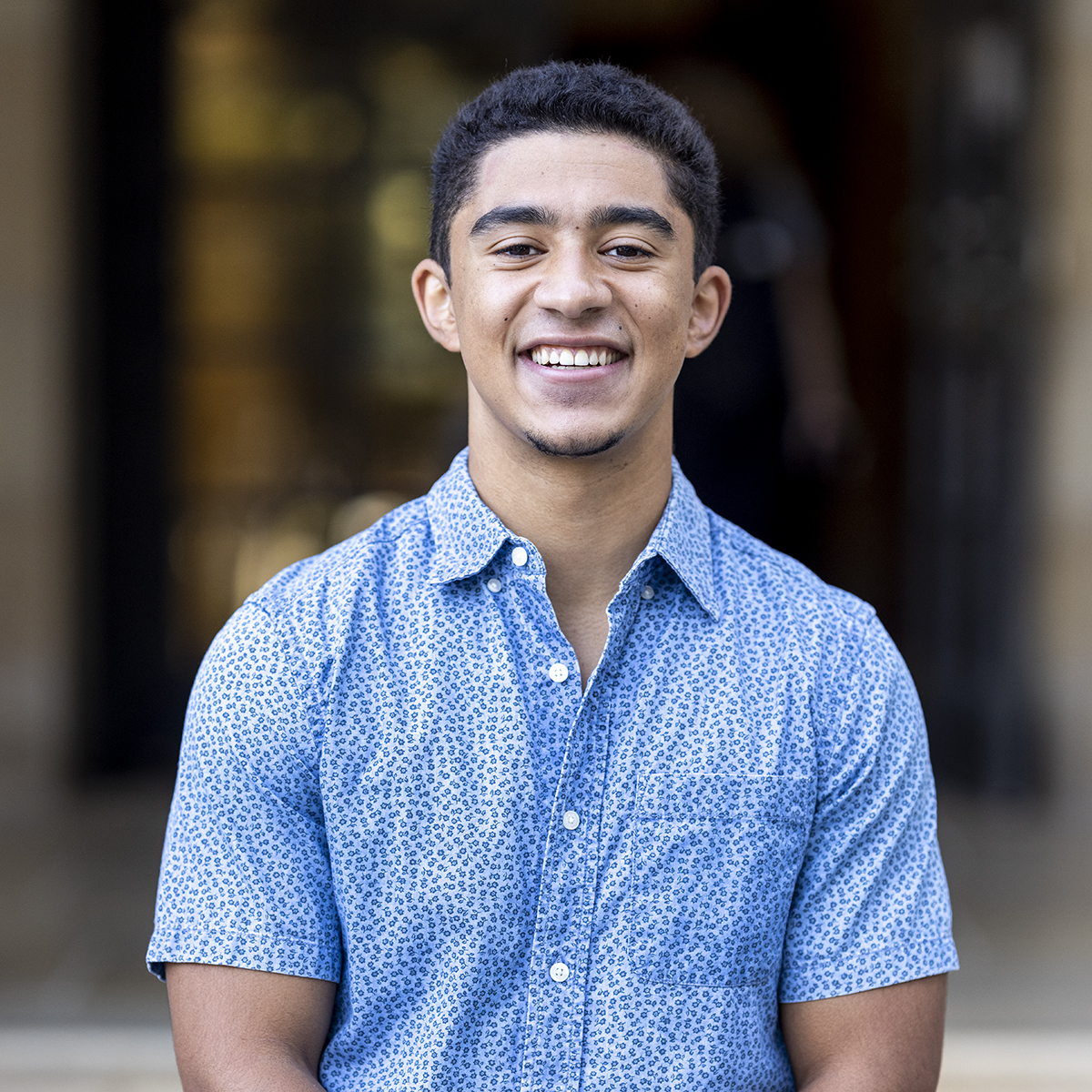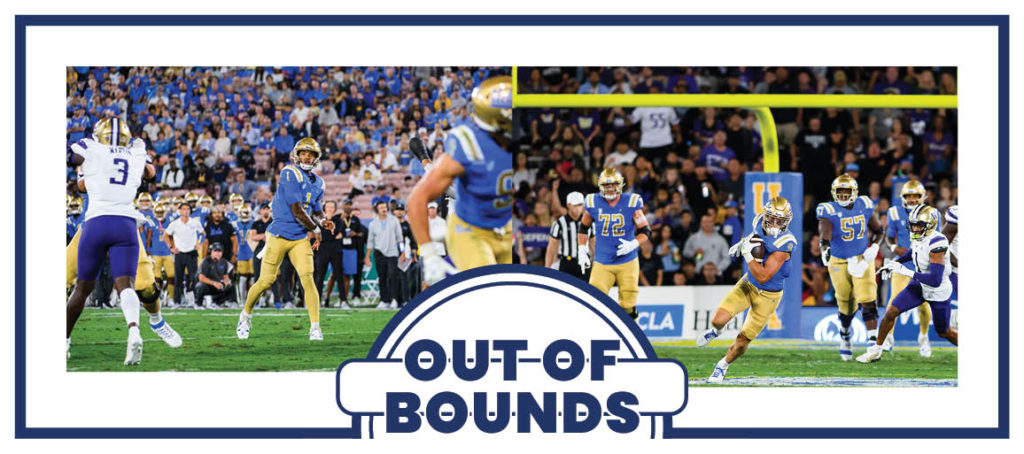 In the season's fifth football episode of "Out of Bounds," Daily Bruin's sports podcast, Sports editor Sam Settleman and senior staff writer Jon Christon discuss UCLA's upset win over then-No. 15 Washington and preview next week's top-25 matchup against No. 11 Utah.
Jon Christon: Hi, my name is Jon Christon, and this is Out of Bounds, Daily Bruin's sports podcast.
JC: Hi, hello everyone. Welcome back to another episode of Out of Bounds. I am your host, Jon Christon, a senior staff writer here at the Daily Bruin. We're back on this beautiful Monday morning at the Daily Bruin offices to talk about some more UCLA football, which is coming off its biggest win of the season. But before we get into any of that, let me once again introduce noted Michael Penix Jr. is the best quarterback in the conference believer and Dorian Thompson-Robinson hater Sports editor Sam Settleman. What's up, Sam?
Sam Settleman: Not much. I would like to say my take has now changed. DTR is far better than Michael Penix Jr. That's all I got.
JC: That was pretty apparent on Friday. That's not a radical observation from Sam. He should have known that before the game but here we are. And as a special treat, we have another guest joining us this morning. Staff writer and football beat reporter Gavin Carlson is on hand to discuss the win. Gavin, first time on the pod in a while, how are we doing today?
GC: I'm good. I'm glad to be back, other than my Saints finding a way to break my heart every weekend. UCLA is back, so I'm good.
JC: UCLA is indeed back, Gavin. They are coming off a 40-32 victory over then Washington on Friday night, the sole Friday night spotlight on them on national TV. They were the only game on and it paid off huge for them.
GC: Yeah, definitely plenty of good. I think we'll get to the defense in a second because it's probably the most surprising performance and successful performance of the weekend. But we have to start with the big three on offense: DTR, Zach Charbonnet and Jake Bobo all played stellar. I think this might have been DTR's best game. He just looks so confident in the pocket. We were really worried about Washington and their front six, front seven, creating a lot of havoc around the line of scrimmage. But he looked really confident, he looked really comfortable. The offensive line definitely played a role in that. He hit nine different receivers for the second straight week, so he's really doing a good job at spreading the ball around. Making a lot of good reads. Jake Bobo looked like a real No. 1 wide receiver, something UCLA maybe hasn't had in a while. Sure, they've had Kyle Philips in the slot. Sure, they've had Greg Dulcich as a really good tight end. But they have a No. 1 wide receiver in Jake Bobo. He looks dangerous. Charbonnet did his usual thing. It's hard to really find any flaws with the offense here against a Washington defense that has been giving teams trouble, and they made them look very soft on Friday night.
SS: I think we got to emphasize the offensive line in there too because that was a group that everybody kind of was asking questions about coming this year. You lose a guy like Sean Rhyan, Alec Anderson, and I mean, replacing that production is no easy task. And this offensive line hasn't been great to start this year, I think. But against the Washington team, that's one of the top sacking teams in the country, they held up really well. And it's not just the passing game, the running game. They were good on all fronts. And I think that was a large reason why DTR looked as good as he did on Friday. I think if they can continue that, this offense is going to be really dangerous on all levels.
JC: I think you guys are both burying the lede a little bit. You guys both mentioned Dorian Thompson-Robinson. I know Gavin said it may have been his best game, but we just can't underestimate how good of a game he had on Friday. Again, with the national spotlight on him, he had 315 passing yards, three touchdowns, 53 rushing yards and a rushing touchdown on the ground as well. And he had so many highlight plays: the hurdle – his second hurdle of his career after the USC one last year – the rushing touchdown where he juked two guys, made them run into each other. I saw both of those on Bleacher Report, ESPN, everywhere, everyone talking about him, and that was a big moment for him. I think really— obviously, he's always been a popular guy – the nickname DTR, he plays an exciting style of football. He's been popular but this is really like his coming-out party. It only took five years to get here, but it was still good to see his hard work pay off and it was cool to see him so fired up after the game. I'll start with a bad here too as well. Not as much bad. This is going to sound pretty nitpicky, but I think one bad thing that I noticed in the press box especially – I was talking to Sam about this – was the fourth-down decision-making. It was only twice that they went for it on fourth down, but both seem pretty, like, I don't want to say bad decisions, because obviously after the fact it was a bad decision because they didn't get it. But it just seemed questionable, and the play-calling kind of backs that up. The first one was on the first drive of the game. Obviously, Washington came out on their first drive, scored. UCLA is already down 7-0. UCLA drives almost the length of the field to get down after Kazmeir Allen's good kick return after that slide tackle penalty by Washington's kicker. And they get the ball goal to go. They run it to Zach Charbonnet, and then they just go away from Charbonnet completely. They pass three times in a row, go for it on fourth down which was one of those passes, and just three bad play calls. Like, the fourth down one got completely blown up. There was no one there. And you've just got to take the points there I think, get on the board. If Washington scores there, you could be facing a 14-0 deficit and then they went for it again later in the game at the end of the first half after Dorian Thompson-Robinson's hurdle, in fact. And again, just weird decision, and I think in a closer game that really would have cost them. But you know, Chip Kelly has always been noted to go for it. But the real bad in this game, again I'm burying the lede now, is Washington just did not live up to the hype. I know they had some tough travel, short week, all that. But they were supposed to be the highest-scoring team in the conference and just didn't look it.
GC: Yeah, I mean, they looked flustered. On the first drive they had to call timeout because they weren't going to get the snap off. They did the same thing I think at the end of the first quarter. They had to call a timeout right before what would have been a delay of game. And I mean Penix, both of his picks were awful. They were just bad reads. On the Blaylock one, Blaylock literally slipped, got back up and then made the pick. It was an awful read. And then the second one to Vaughns, same thing, he tried to throw a little corner out, and he was probably a full second late and he really was never open. So yeah, disappointing performance from him. I mean, they were hyping him up, obviously, the leading passer coming into the game in the entire country. And for the first time in their season, they were trailing and they looked flustered. They looked like a team that did not know how to play under adversity.
SS: I mean, I think if we go back to the UCLA offensive side, Jon talked about the play calling a little bit, I think there were a couple calls earlier in the first half that were maybe a little iffy. But aside from that, I think the offense was humming for the most part. But then you get to the fourth quarter, and I think— I mean, you're going into the quarter up 40-16 against the top offense. I get the idea to just run the ball, run clock, but obviously, Washington did make a run for it at the end there with 16 straight points and it becomes an eight-point game. And I don't really think the game was ever in jeopardy, but definitely some conservative play-calling. You could have passed the ball a couple more times, maybe tried to get some more extended drives and really ice it. But I mean, at the end of the day, yeah, we said it, there's not much bad from this one.
JC: Speaking of that, Sam, do you want to talk about the ugly?
SS: I feel like ugly is maybe a little strong for this take. But again, I go back to the fan attendance. It's something that, you know, everybody has been talking about – the national media has been talking about it, local media has been talking about it. And I think you look at all the first three home games this year, there's excuses everywhere you can find them. And they make sense. You know, hot temperatures, students aren't back at school, bad opponents being maybe the primary factor. But now you got Washington on a Friday night, a ranked opponent after a 4-0 start, chance to go 5-0, get back in the national rankings. I would have liked to see at least 50,000 fans in the stands. I get the Friday night argument. It's not quite the same as a Saturday. That maybe loses some of your audience. But I mean, 41,000 fans attending that game at the Rose Bowl is pretty bad, I think. And obviously, the real test comes with Utah this week. I think if they can't push 60,000 against Utah, we're really going to be talking about this a lot more. And I know it kind of, it faded that conversation a little bit this week, just the way that UCLA won that game. Nobody's really talking about the fans and the attendance. The audience looked better, looked more lively. But in general, I think if this is still a problem for the rest of the year, we're definitely still going to be talking about it.
GC: I'm going to have to butt against you here, Sam. I know 41,000 is disappointing. I think people are over-exaggerating the fact that the first three games are so bad, obviously. No students, awful weather. I don't really blame the fans for not showing up. I'm going to take a shot at Troy Aikman. I think that 30,000 stadium idea is awful. There was 41,000 on a Friday night game with— I left my apartment at 5:30 and I got there at 7:00. It took an hour and a half, which should take 40 minutes. We have to defend Bruin nation a little bit for this one. And I also do agree that they need to hit 60,000 for Utah. I think they will. They have double tarps now over both end zones. So if you get 60,000, that's basically going to look full. And the atmosphere was better. You heard Chip Kelly say it after the game. You heard the players say. It's kind of ironic with, like you said, 41,000 — not that strong. But because it's been so low, you have 40,000 fans and the players are acting like it was a packed house. So I think it'll get better. But I think you're right. 60,000 on Saturday or it's a disappointment.
SS: I mean, I go back to LSU last year, that was a game that you're pushing 70,000 at the Rose Bowl, which I guess in past years, you know, isn't saying much. But relative to some of the recent turnouts, that's a huge number. And I know LSU traveled in big numbers too, and I think Utah is going to do the same. But yeah, if you look at a team that was 8-4 last year, started this year 4-0, and now you got a ranked opponent coming in Friday night, I feel like you got to be better than 41,000. But we'll see how it plays out the rest of the year.
JC: I think we all agree that next week is going to be the real test with Utah coming to town. Obviously, we'll see about fan attendance. Speaking of Utah, it's UCLA's next opponent, obviously. No. 11 Utah will be in Pasadena on Saturday. It's a 12:30 kick. Big game. Utah is 4-1, they're the reigning Pac-12 champs – 4-1 as I said. They lost their first game of the season to Florida, a really tough first game of the season going down to the swamp. And then the last four games they have looked completely dominant. They've had an over 35-point margin of victory. They're coming off a big win against Oregon State, who is better than people think. So this will be a big game for UCLA. Obviously, the best team they have faced all season, and maybe by the end of the season be the best team they face when it's all said and done. Right now Utah's favored by four points. It opened up at 2.5. So people are heading for the reigning Pac-12 champs. And Chip Kelly has not played Utah well at all in his time at UCLA. They lost last year 44-24. In 2019, they lost 49-3, and in 2018, 41-10. So all blowouts, but there's a lot of caveats with that. Still early in Chip Kelly's tenure for the first few and then last year, Dorian Thompson-Robinson didn't play. But still, I think a lot of Bruins fans have bad memories facing Utah. So I'm going to pose this question to Gavin and Sam. What makes this year different? And what do you think's going to happen out there on Saturday?
JC: I think Utah is going to win. I think what's different about this Bruin team is that they look more confident, they look like they belong when they play a top team like they did with Washington. I think when they played LSU last year, they kind of had to believe that they could compete with them, and sort of towards the set late second quarter, you kind of felt it. I think even though those fourth-down calls were questionable in the Washington game. I think it was this belief like, "No, we're gonna go punch for punch with Washington." I do think that they genuinely believe the same with Utah. But I just think Utah is much better than Washington at the line of scrimmage. I feel like UCLA's offensive line performance on Friday was somewhat of a fluke. And so I think Utah is going to dominate them at the line of scrimmage. And so I'm gonna go 38-31 Utah. I know that's not a huge blowout or anything, but I think Utah is going to get the win.
SS: I'm with you. I got Utah by double digits, let's say 41-27. Something along those lines. But I think you hit the nail on the head. I think this is a different team than it was the past couple of years. And Utah has had UCLA's number for a while now. But I do think that UCLA is going to have a shot in this one. I know it's the reigning Pac-12 champions, and this is a Utah team that's probably the best team in the Pac-12 right now. I know the AP Poll says otherwise, but probably the top team top to bottom in the conference. But yeah, I think this is a different UCLA team. And I think it honestly boils down to the confidence. You look at what DTR has done in big games lately, you know, the USC game last year and Washington a couple days ago. I think he shows up when it matters, and he'll be able to do that again on Saturday. But will it be enough to take down one of the best teams honestly not only in the conference but in the country? I'm not sure about that part.
JC: To close this out, I want to introduce a new segment to the podcast called "Bruin Bites," where I ask my guests on the show a few questions, short answer, short response, about this UCLA team and about the past game and about the future game. So first question: Is the win over Washington the best win of the Chip Kelly era?
SS: I'm going to say no. I know rankings-wise, you know, this No. 15 Washington team is his best win in terms of opponents, but I think you look back at USC last year, I think that's got to be number one for me. Just the way in which they beat USC. I know USC wasn't the same as they are now, but I think the way that they beat that team – 62 points – I think it did a lot for the momentum of the program and just Chip Kelly's status in the eyes of Bruins fans. So I think that was a bigger win.
GC: I'm going to say that this is the biggest one. Sure, that USC one probably saved Chip his job. I don't think it changed the trajectory of the program that much because USC now is a powerhouse and we're still relying on transfers to have starting, you know, playing starting roles. But this win on Friday, like I said, it just felt different. It felt like the Bruins felt like they were just as good of a team. You saw DTR talking that talk in the postgame press conference. And sort of now the question will be, can they talk that talk again against a way better team in my opinion? But I do think this was the best win of the Chip Kelly era.
JC: Was the win over Washington Dorian Thompson-Robinson's best game as a Bruin?
SS: I think so. And I think we talked about a little bit just the way he looks, the confidence out there, some of the highlight plays. But really he made every throw. He missed one or two maybe but just the confidence level in the way he looked out there was probably the best I've seen him play.
GC: Yeah, I'll keep it quick. I agree. He had that one missed throw to Bobo on the slot in the end zone. But other than that, he really played an almost perfect game. I think some will say the SC Game but people forget he had some picks there at the beginning of that game. This was really a flawless performance, didn't do anything wrong, and yeah, I think it shows the improvement that— he's really grown throughout these five years.
JC: Is this new defense under new defensive coordinator Bill McGovern legit?
SS: I'm going to say we don't know yet. I know Washington, top offense in the country, they slowed them down for all of three quarters on Friday. But the way this team has looked through for games, giving up points to bad offenses, I think we can't say this is a turned-around defense quite yet.
GC: Yeah, I think Friday was a bit more of Washington being overrated than the UCLA defense being underrated. I think they did everything they needed to do, but you could argue if they don't get that safety on the second Washington drive, it could have been 14-0 Washington and it could have been a completely different game.
JC: Who is the better quarterback, Dorian Thompson-Robinson or Michael Penix Jr.?
SS: DTR. I feel like you gotta go DTR now.
GC: Yeah, I agree, DTR. Penix showed that when he's uncomfortable, you don't know what you're going to get from him. When he's comfortable, he's probably a better QB than DTR, he's more accurate. But the decision-making under pressure was not good for him and DTR has improved in that way. So I'll go DTR.
JC: And then last question: Who is the better quarterback, Dorian Thompson Robinson or Cameron Rising from Utah?
SS: I think right now I'm going Cam Rising. I think, I talked a lot about DTR showing up in big games and all that. But this is a guy in— Cam Rising who as a sophomore almost took down Ohio State in the Rose Bowl last year. So just his experience and what he's looked like on the biggest stage, I think I have to take Rising over DTR.
GC: Maybe it's recency bias. But after DTR's Friday night performance, I'm going to go DTR. I think he has grown tremendously as a pocket passer, which is obviously Cam Rising's thing. And obviously, DTR is dynamic in the run game. He'll give you the flashy play, which we all love. But I think it's just the leadership from him I think is something that's really grown. Everyone's talking about that play where he threw what would have been a pick, and he goes in there with his helmet and knocks the ball away from the defensive lineman. And he really just seems to be, you know, galvanizing the troops. So I think DTR is just an emotional leader and I'd take him over Rising right now.
JC: Of course, Daily Bruin's resident hater Sam Settleman picked against Dorian Thompson-Robinson – that's fitting. But that's gonna wrap us up, here at Out of Bounds. Out of Bounds is brought to you by the Daily Bruin, UCLA's student newspaper. You can listen to this show and others by the Daily Bruin on Spotify, Apple Podcasts and SoundCloud, and a transcript for this show is available at dailyburn.com. Thanks, everyone.
Settleman is currently the Sports editor on the football, men's basketball and gymnastics beats. He was previously an assistant editor on the gymnastics, women's soccer, women's golf, men's water polo and women's water polo beats and a contributor on the gymnastics and women's water polo beats.
Settleman is currently the Sports editor on the football, men's basketball and gymnastics beats. He was previously an assistant editor on the gymnastics, women's soccer, women's golf, men's water polo and women's water polo beats and a contributor on the gymnastics and women's water polo beats.
Christon is currently a Sports senior staff writer. He was previously the Sports editor on the men's basketball and football beats and the assistant Sports editor on the women's basketball, softball, men's tennis and women's tennis beats. Christon was previously a contributor on the women's basketball and softball beats.
Christon is currently a Sports senior staff writer. He was previously the Sports editor on the men's basketball and football beats and the assistant Sports editor on the women's basketball, softball, men's tennis and women's tennis beats. Christon was previously a contributor on the women's basketball and softball beats.
Carlson is currently a staff writer on the football, men's basketball and women's basketball beats. He was previously a reporter on the softball and men's golf beats.
Carlson is currently a staff writer on the football, men's basketball and women's basketball beats. He was previously a reporter on the softball and men's golf beats.