Out of Bounds: UCLA Football vs. Colorado Recap, Washington Preview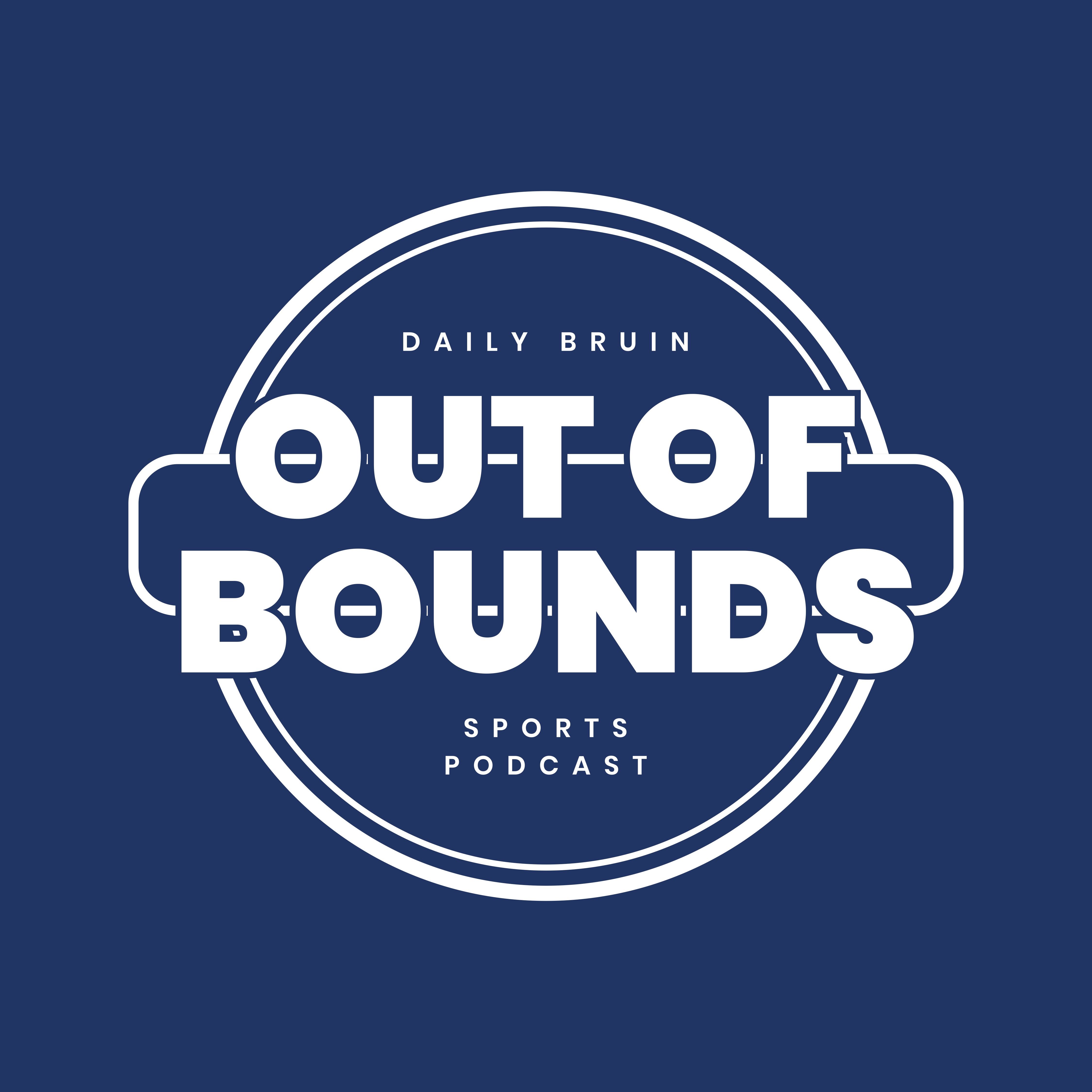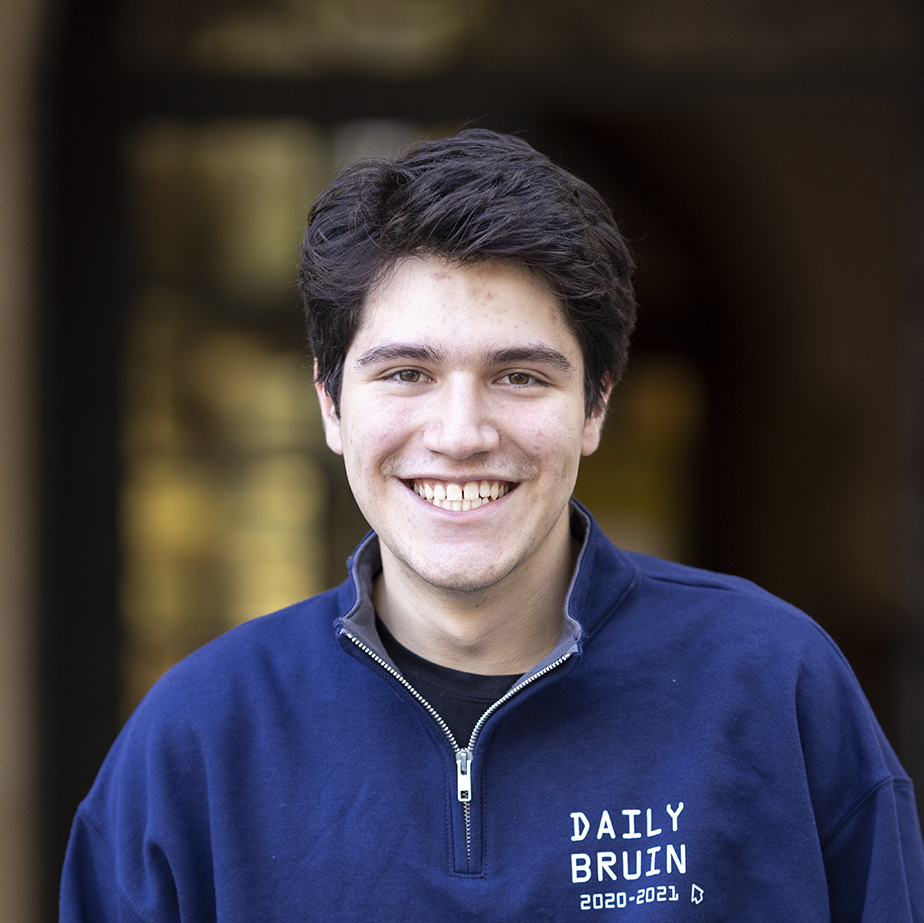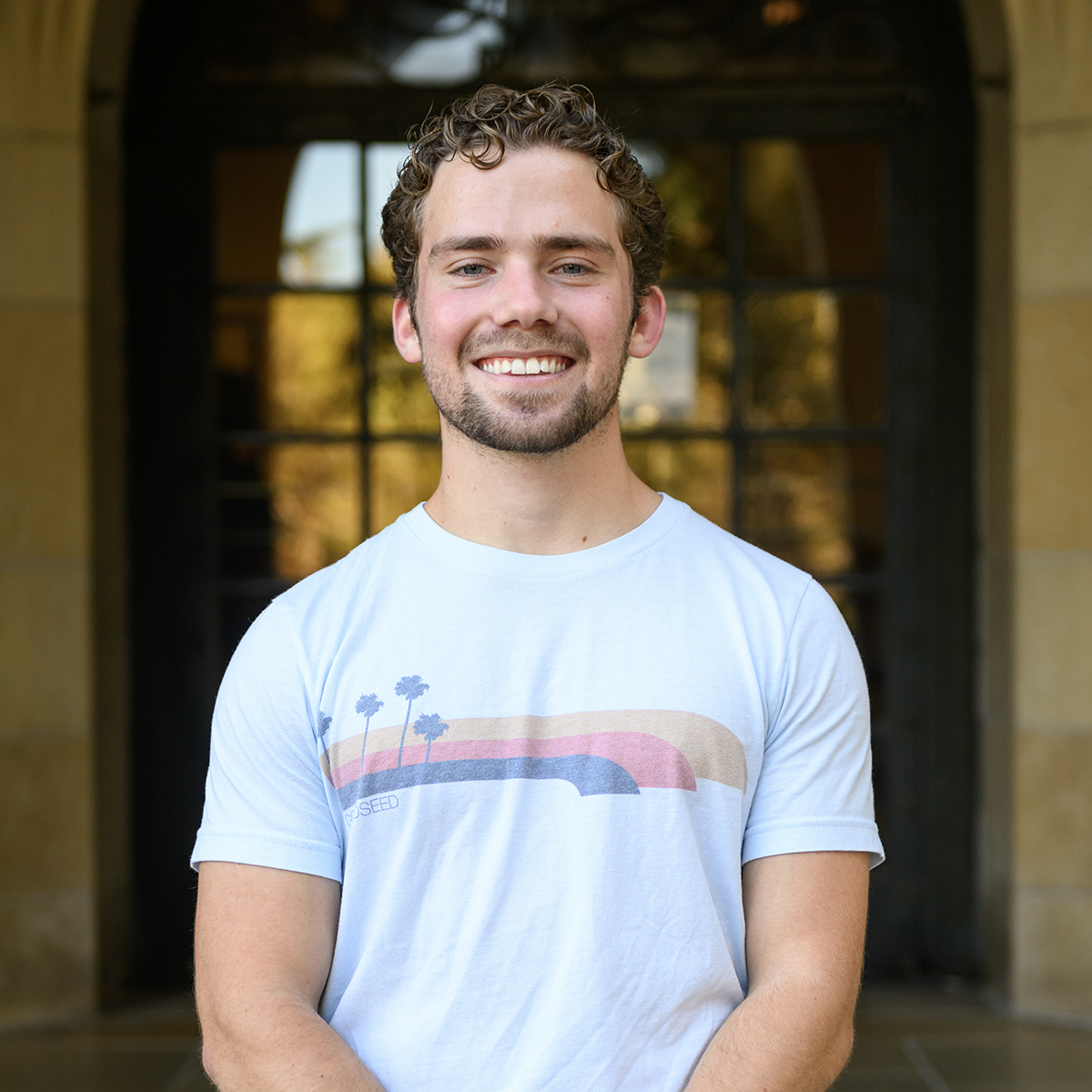 Sept. 29, 2022 10:37 a.m.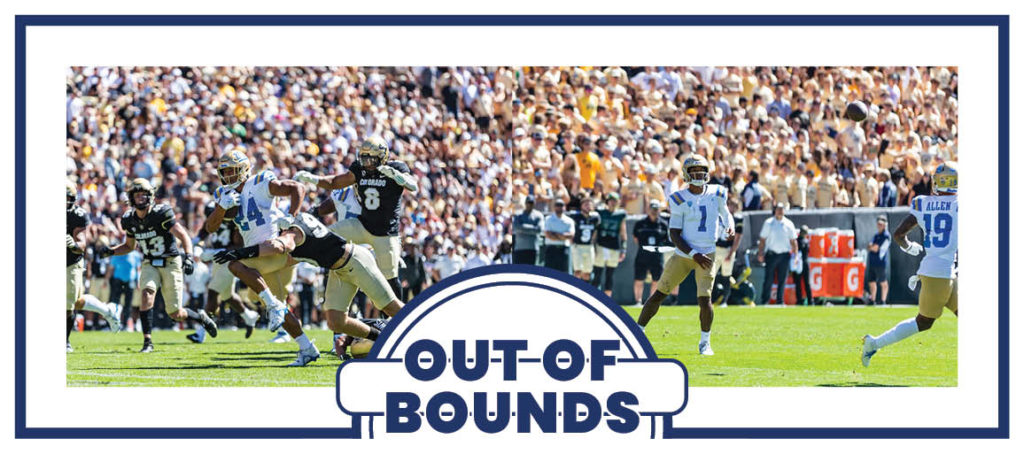 In the season's fourth football episode of "Out of Bounds," Daily Bruin's sports podcast, Sports editor Sam Settleman and senior staff writer Jon Christon discuss UCLA's first victory at Colorado in eight years and preview next week's Friday matchup against Washington.
Jon Christon: Hi, my name is Jon Christon, and this is Out of Bounds, Daily Bruin's sports podcast.
JC: Hi, hello everyone. We're back talking about UCLA football on Out of Bounds. I am your host, Jon Christon, a senior staff writer here at the Daily Bruin. We're recording our first live podcast of the year on a beautiful Monday morning in the Daily Bruin offices in Kerckhoff Hall. I'm excited. But before we dig into anything, let's welcome back Ralphie the Buffalo hater, Sam Settleman. What's up, Sam?
Sam Settleman: Not much, Jon. Honestly, I wouldn't say I'm Ralphie the Buffalo hater either. But, you know, you're the Ralphie the Buffalo lover, so I'll let you have that. But yeah, I'm excited. I just had my first class of the year, back in person, and we have a real football game on Friday. So, ready to go.
JC: As am I. I'm fresh off my trip to Boulder, doing some boots-on-the-ground reporting, boots-on-the-ground journalism, watching that game. And I can report that Ralphie the Buffalo was in fact the most exciting thing about Colorado. But UCLA is coming off a 45-17 victory over Colorado in Boulder. It was a number of firsts for the Bruins: first conference win of the season, first road win of the season, first win in Colorado since 2014. It also gave UCLA its first 4-0 start in seven years and a seven-game winning streak dating back to last season. Momentous game for them, even if Colorado isn't good. But the season kind of starts after this. Everyone already knew they were going to start 4-0. But let's just dig in. It's time to break it down in this edition of The Good, The Bad, The Ugly: The UCLA football. I'll start with The Good.
JC: First off, I think the most obvious takeaway from this game was just how impressive the offense looked. They scored 45 points, they've scored 40 or more points I think in six of their last seven wins in that seven-game winning streak. And the story of this game for the offense was just the tempo. They really pushed Colorado, and I think after the game talking to Chip Kelly, talking to the players, that really was a point of emphasis – to kind of get some tempo going, make Colorado drop back in a man defense when they're pushing a tempo offense like that. And you could just see it work to perfection. I think Dorian talked about it with us after the game that they wanted to force them to drop in man to man so they could run a read option and make only one guy there in front of either Dorian or running back Zach Charbonnet. And they beat that one guy many, many times, and it worked like a charm. And honestly, this is the most comfortable the offense has looked this season, especially Dorian Thompson-Robinson, who completed 19 of his 23 passes, giving him his third-best completion percentage in a game while at UCLA. He just looked comfortable. He found nine different receivers on Saturday, which I think is one of the most, if not the most, he's ever done in a game. He was really sharing the ball. Really impressive to see him go through his progressions and all that when, you know, the last few years it's been a lot of Kyle Philips, Greg Dulcich over and over. So good to see him work through progressions like that. And then as I said, Zach Charbonnet looked great again. He had some injury stuff last week, the Alabama State game he didn't play. Obviously, that might have been rest. But I think Chip Kelly said it best after the game: They got Zach back on Saturday, and not because he came back from being out of a game or something. He just looked like what he's supposed to look like in this offense. He ran for over 100 yards for the second time this season. He did that routinely last year, but he has looked look up and down. But over 100 yards on less than 10 carries, which is impressive. Tied his career high with three touchdowns. And what's most impressive is just beating that one guy in that read option. He was really able to just break the one tackle and just use the speed to get away from everyone else. And it really was impressive to see his vision, find the holes, and again, beat that one man. And it was nice to see and they're going to need him coming into conference play like that. And then lastly, I'd be remiss to not finish The Good section with talking about Laiatu Latu who, as you know, has had a up and down football career. He had to medically retire at Washington. He didn't think he was going to play again. He had a career-ending neck injury it was thought. But he came back, transferred to UCLA and now he's doing great. He had three sacks on Saturday, and now he leads all the Pac-12 with five sacks. He really just might be the saving grace of this defense. I know we'll talk about, more about the defense later. But he just looked like a menace from the outside with three sacks I said. He forced a fumble that Bo Calvert recovered late in the game that set up a touchdown. He really was the stalwart of this defense this week, and it was really exciting to see and I think everyone's happy for him. But I'm tired of being positive. It's Sam's turn to talk about The Bad.
SS: Yeah, I mean, you just talked about Latu – obviously been a standout for that pass-rushing group, but I'll talk about it in a second. The defensive line has not been great this year. Latu has honestly been one of the only standouts in that group. Just talking about the penalties, you know, you look at Gabriel Murphy, who got ejected earlier in the game because of targeting. A lot of timely penalties: third, down, fourth down, extending drives. And that's now two straight games with a targeting call that resulted in a UCLA player being ejected. So if you look at the stat sheet, I don't think the numbers are going to add up. You're not going to see 200 penalty yards on there, but definitely some costly penalties that you'd like to see cleaned up. And it's something that we've seen the past three weeks as well. So once they get to Washington, we'll see if they can clean up some of those timely penalties. But then if we talked about the defensive line, you talked about Latu who's been quite the revelation so far, against maybe not the best offensive line groups in the country, but he's got his old school, Washington, coming up, and we'll see if he can continue his upward performance. But yeah, other than that, we got Martin Andrus Jr. out for the year. He got injured a couple of weeks ago. I think that's a particularly tough story. He's a guy who's battled back from a lot of knee injuries, and to miss this whole year, again, is a really tough break for him. And then you have Gary Smith, the transfer defensive tackle, also out, at least for a little bit. He doesn't seem like he's quite ready to come back. And then on Saturday, again, Jay Toia, he also got injured. So that group is really starting to thin out, and I think if they don't get some new bodies up there up front, that's going to be quite the area for opponents to exploit because that group hasn't been that great to begin with. And now, you're losing Andrus, you're losing Smith, you're losing Toia. That group is going to need a big improvement in the coming weeks, maybe from some young guys that we haven't heard of. But other than that, I think one of the things we talked about a lot the past couple weeks is the attendance at the Rose Bowl. UCLA opened with three straight home games, averaged about 30,000 fans in the crowd. And then you go to Colorado against a Boulder, a Colorado team that has been pretty bad this year, as you've talked about Jon. Just about one of the worst teams in the country. And yet that stadium is almost full. You got fans cheering all four quarters despite their team getting blown out at home. Obviously, not much to celebrate for those fans, but they're still showing up. And I think if you just contrast that with what the Rose Bowl looks like – maybe it'll be different on Friday night given the opponent and the 4-0 start for UCLA – but I mean, looking at 30,000 fans in the stands again at the Rose Bowl this year would be quite the disappointment when you look at a school like Colorado. But Jon, what was ugly about this one?
JC: The Ugly just has to start with Colorado. They are not a good team. If loyal podcast listeners know last week, I was very passionate talking about how bad Colorado was, and now seeing it in person, they are even worse than I thought, which was hard to do. But they really are the worst Power Five team this year. Maybe Northwestern is in that conversation after a few bad losses, but Colorado just plain sucks. You can see it there. They looked like a high school team on defense. But even with as bad as they looked, they had their best game of the season, at least the best offensive game of the season against UCLA, which isn't great, especially considering that Colorado ran out true freshman quarterback Owen McCown for his first career start against them and he didn't look terrible. He had a few bad passes, he had a few rainbows that probably should have been intercepted, he had the one interception to Carl Jones, but he didn't look, like he looked kind of comfortable in the pocket a lot before Latu got going in the second half. And that's really not a great sign. Colorado scored a season-high 17 points. They had more than 300 yards of offense. This was by far their best offensive game. And one of those touchdowns is garbage, time in the fourth quarter, but they had some momentum going in the first half too. I know Colorado had a punt at midfield that kind of, I thought was kind of like a white flag in the first half that I think Colorado still could have had some momentum there. I know the fans didn't like that and in Boulder they were booing him and all that, but the offense just didn't look bad. And I know it's kind of nitpicky to say that because you know, I'm not saying they played well, particularly well. 17 points is not a lot of points. But when you're facing someone as bad as Colorado, this defense should be dominant, like we saw when Colorado played Air Force or TCU or Minnesota. And they just didn't look it. They made Colorado look like a competent offense which is really hard to do, considering again how bad Colorado is. Obviously, this is their fourth straight game against— you know, I'm going to take that back. It's their third game against a cupcake. The other one is against South Alabama. South Alabama is decent. But really not a lot of high-level Power Five opponents. So we don't really know where this defense is. But just judging by these signs, it doesn't look great. But next week is the real test. I think Sam alluded to it. UCLA is going to play Washington on a special Friday night game that I am pumped for. But before we preview that, I'm going to take a quick break. Welcome back, UCLA will play Washington on Friday. This is really the first real test of the season. Washington is ranked No. 15 in AP poll. They're probably the best team UCLA has faced since they lost to Utah last year, which after that, obviously, they started their seven-game winning streak. So really their first real test since the middle of last season. So it'll be interesting to see. Washington is favored by three and a half points right now. I think that moved. I think it was two and a half yesterday, which makes sense considering that seems a little low. Washington's won four straight games to start the year, all blowouts. But Sam, you've talked a lot about Washington, specifically their quarterback Michael Penix Jr. What should UCLA fans be expecting going into this game? And how good is Washington?
SS: I mean, Washington is just on a different level from what UCLA has faced so far this year. You've talked about the opponents UCLA has matched up with so far and the offenses they've matched up with so far and how this UCLA defense has made a lot of bad offenses look pretty good. Well, I think on Friday, we're about to see this UCLA defense make a really good offense look pretty incredible. And you look at a guy like Michael Penix Jr., he's been nothing short of amazing for this Washington offense. It's a high-powered offense, they put up points and they can do it, you know, on the ground and through the air. And if you watch that Michigan State upset that they had earlier this year, you saw how good of a quarterback Penix is, and I think he's going to light up the UCLA defense on Friday. And you got Kalen DeBoer, first-year head coach there. Obviously, he was back at Fresno State last year, where Fresno State famously put up a huge offensive performance against UCLA in an upset win, that time with Jake Haener. I'm a big Jake Haener guy, but Michael Penix Jr. is even better. He's the real deal. This offense is the real deal. And I think Washington is going to light up UCLA. I'm not saying UCLA can't, you know, compete and put up a lot of points as well, but I think this Washington offense is going to be a real show at the Rose Bowl on Friday.
JC: I, for one, am very scared of Pac-12. After Dark, I'm expecting wild things. I could see both teams scoring in the 50s this game. It's going to be a wild one in Pasadena. Sam and I will both be there. We'll talk to everyone next week about how it goes. I don't think it'll go well for UCLA, but we'll see. Crazier things have happened. That's going to wrap us up. Out of Bounds is brought to you by the Daily Bruin, UCLA's student newspaper. You can listen to this show and others by the Daily Bruin on Spotify, Apple Podcasts and SoundCloud, and a transcript for this show is always available at dailybruin.com. Thanks, everyone.

Christon is currently a Sports senior staff writer. He was previously the Sports editor on the men's basketball and football beats and the assistant Sports editor on the women's basketball, softball, men's tennis and women's tennis beats. Christon was previously a contributor on the women's basketball and softball beats.
Christon is currently a Sports senior staff writer. He was previously the Sports editor on the men's basketball and football beats and the assistant Sports editor on the women's basketball, softball, men's tennis and women's tennis beats. Christon was previously a contributor on the women's basketball and softball beats.
Settleman is currently the Sports editor on the football, men's basketball and gymnastics beats. He was previously an assistant editor on the gymnastics, women's soccer, women's golf, men's water polo and women's water polo beats and a contributor on the gymnastics and women's water polo beats.
Settleman is currently the Sports editor on the football, men's basketball and gymnastics beats. He was previously an assistant editor on the gymnastics, women's soccer, women's golf, men's water polo and women's water polo beats and a contributor on the gymnastics and women's water polo beats.