UC Online Course Highlight: Music 19R- Blacktronika Afrofuturism in Electronic Music – King Britt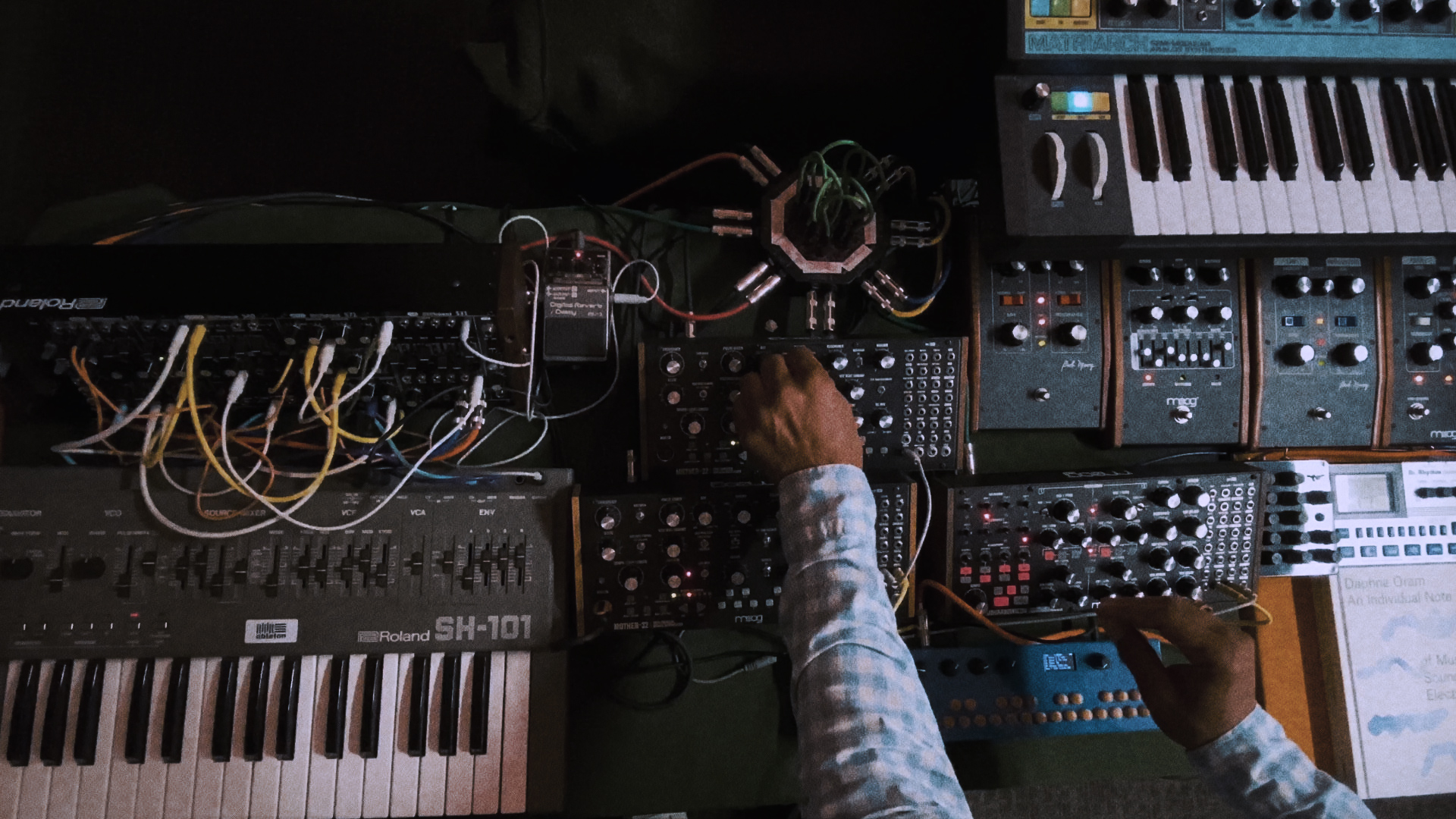 Sept. 28, 2022 11:23 a.m.
Integrating African American culture and history into the curriculum brings perspective to divisive ideologies in a country fraught with racial, political, and social tension. While movements to improve Black-focused studies show promise, most lessons focus on the negative aspects of history and fail to acknowledge the accomplishments of countless Black people. A frequently overlooked aspect of Black history includes the music industry, particularly the origins of electronic music. From the DJs of Chicago to hip-hop's influence on the genre, the roots of house music span deeper than the familiar white producers who dominate the media coverage. Aiming to bridge the disinformation gap facing avid music listeners, DJ, composer, and record producer King Britt created a brand new course through UC Online at UCSD called 'Blacktronika: Afrofuturism In Electronic Music'. 
Having spent 30 years deeply involved in the techno electronic music industry, including working with Hollywood legends Michael Mann and Ridley Scott, King Britt entered a new phase as an Assistant Teaching Professor in Computer Music at UC San Diego. Having noticed a void in classes concentrated on people of color and their contributions to electronic music, King Britt promptly organized the fully remote course back in 2020. 
'Blacktronika: Afrofuturism In Electronic Music will be available starting in Fall 2022 as a three-hour lecture series on Wednesdays, from 11am-1:50pm, with an additional 50-minute discussion section to examine the intricacies of black history in the music industry via roundtable discussions and guest speaker appearances. Students will learn a wide range of topics, from the breakdown of Afrofuturism through listening to the Dogon tribe in Mali to the origins of Sun Ra and its continual impact on house music. Students should also expect to learn about how underrepresented communities responded to socio-political issues and how these movements gave birth to jazz fusion, Chicago House, Detroit Techno, Drum and Bass, the LA Beat scene, and the rest of global sound history. 
In addition to hearing anecdotes from King Britt's experiences with the music industry, he also draws on career connections to bolster the curriculum with more expertise. In previous years, King Britt has hosted Honey Dijon, Goldie, Hank Shocklee, Robert Hood, and his daughter Lyric to discuss their relationships with house, techno, drum and bass, and experimental music. Students are also offered the opportunity to ask questions as each interview occurs live in class. By enabling other experts to weigh in on their experiences as Black people in the music industry, students are provided a more encompassed idea of the history and trajectory of electronic music. Exact details regarding this year's guest list have yet to be revealed but expect a mix of speakers and performers. 
'Blacktronika: Afrofuturism In Electronic Music is a fascinating course that offers an expanded understanding of racial dynamics in America through the lens of musical history. Because young people continue to include the newer sounds of electronic music in their playlist repertoire, King Britt hopes that by offering this course, he can equip them with the knowledge and newfound appreciation for its history.