Westwood Village welcomes new, familiar faces at 5th annual block party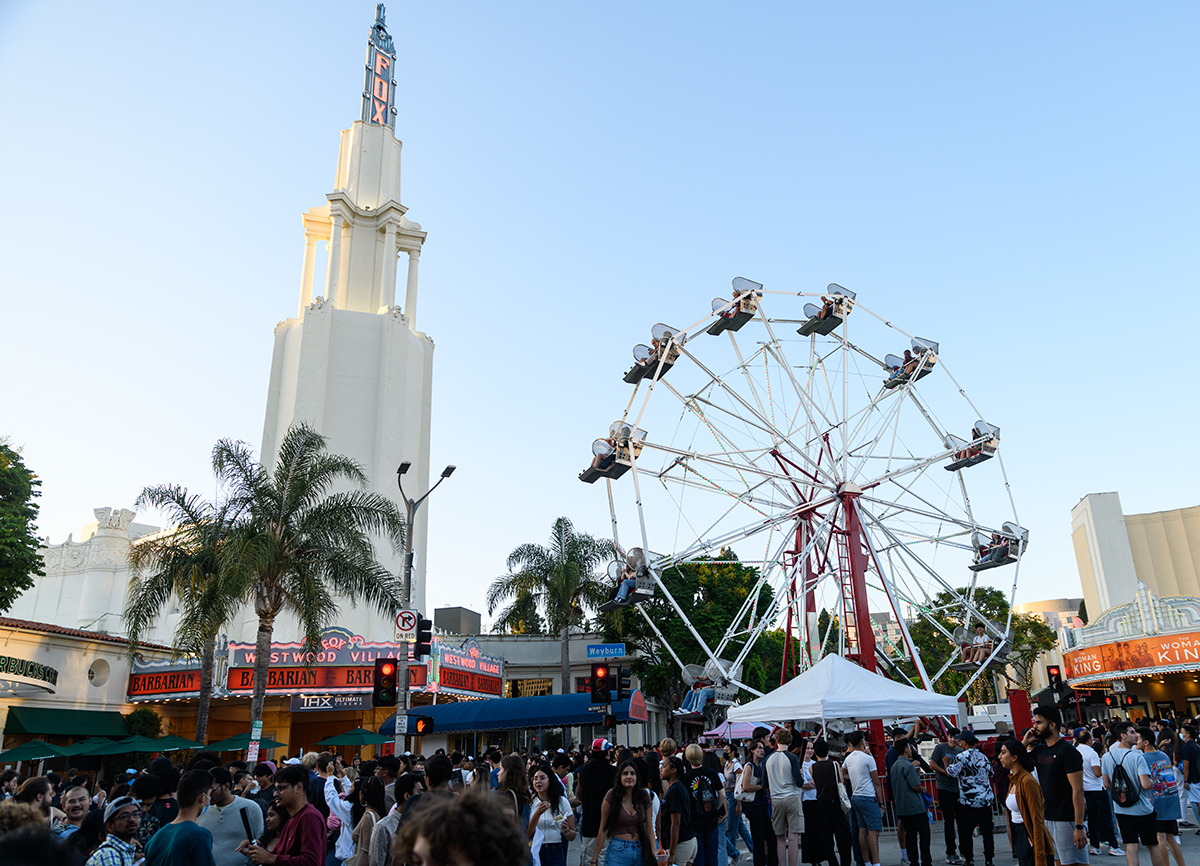 A ferris wheel stands at the UCLA Westwood Village Block Party. Thousands of Bruins gathered at the party Sunday celebrating UCLA's connection to the Westwood community. (Jeremy Chen/Assistant Photo editor)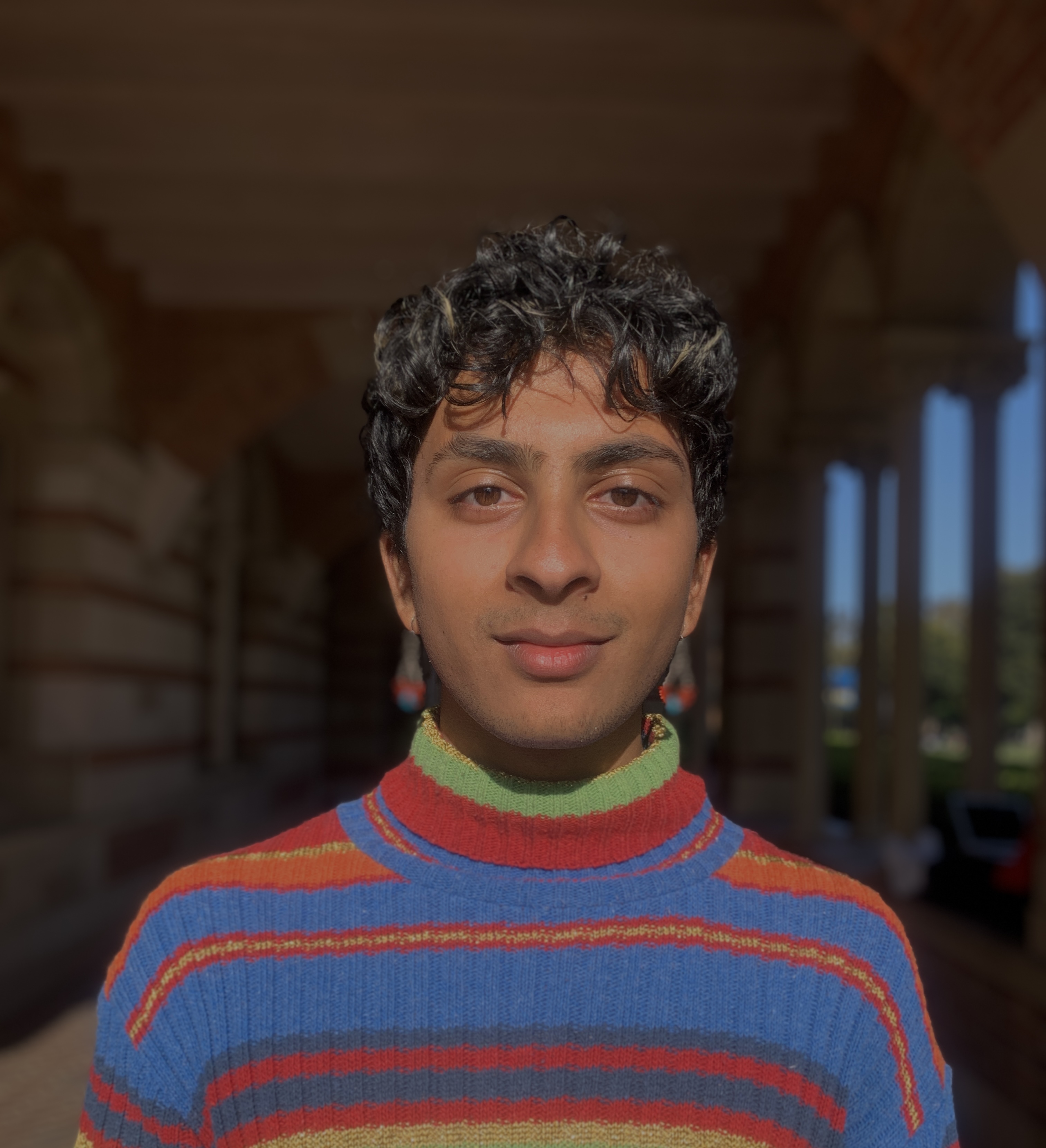 Sept. 21, 2022 11:48 p.m.
Thousands of Bruins gathered at Broxton Avenue on Sunday for the fifth annual UCLA Westwood Village Block Party.
The party, held from 5 to 9 p.m., provided a space to celebrate the connection UCLA has with the local Westwood community, said Michael McCormack, assistant director of leadership and involvement for UCLA Residential Life. The celebration was also supported by the Westwood Village Improvement Association and UCPD, he added.
"Especially considering the past two years that we've had, it's really heartening to see people come together in closeness with one another," McCormack said. "I think it's really something … that feels really special to this place, that we can do this in a safe and close environment."
Several businesses also hosted their first booths at the party, including Ministry of Coffee, Insomnia Cookies, Kreation Juice and Wildbird, said Michael Russell, executive director of the WVIA, in an emailed statement. A slide standing 30 feet tall also accompanied booths run by returning businesses such as Primo's Donuts, Sweetfin and Regency Theatres, Russell added in the statement. McCormack also said Coca-Cola and Universal Studios were two of this year's vendors.
Even with several entertainment options available, long lines stretched across Broxton and Weyburn avenues for various activities.
Matthew Smith, a first-year theater student, said he came to the event to meet new people and hang out with friends. Although the long lines and high turnout were overwhelming, he said it was an opportunity to connect with other Bruins.
"There's so many people walking by, but at the end of the day, you can turn around and say hi to someone, and they could be your next close friend," he said. "It's a community."
Ali Qadiri, also a first-year theater student, said he felt that the party was a culmination of smaller events on the Hill. He said it was heartwarming to see a high turnout at the event, adding that it helped him get a sense of UCLA's culture.
As a student coming from a smaller high school, Qadiri said the event also allowed him to hear from other Bruins' different arrays of stories and experiences.
Although Alasia Parra, a third-year English student, did not expect to see such a high turnout of other students at the party, she said the event's long lines were still worth the experience.
Parra also said they enjoyed seeing students from various backgrounds celebrating the start of their new school year together. Mashal Malik, a first-year neuroscience student, said she was proud to see a diverse set of students.
"I just love seeing all different types of people," Parra said. "Every time I turn my head, I see a different face. And I think that's really incredible."
Malik added that many Bruins are eager to make new connections at the beginning of the year, although she said she felt many attendees were nervous to meet people. She added that the block party made her believe she will be happy to have been a part of UCLA when she looks back on her freshman year in the future.
Cameron Allen, a first-year pre-political science student, said the party was one of the first welcoming events near campus that she noticed was for students from all grades. Though she was surprised by the thousands of Bruins passing by her, she also said she found affirmation in her identity as a student.
"You have this sense of security, and you deserve to be here, and everyone's in the same position," she said. "That makes it feel like a safe space to get to know new people."
Kodialam is a National and Higher Education contributor. They are a first-year student pursuing a double major in communications and geography.
Kodialam is a National and Higher Education contributor. They are a first-year student pursuing a double major in communications and geography.