Out of Bounds: UCLA Football Sneaks Close Win Over South Alabama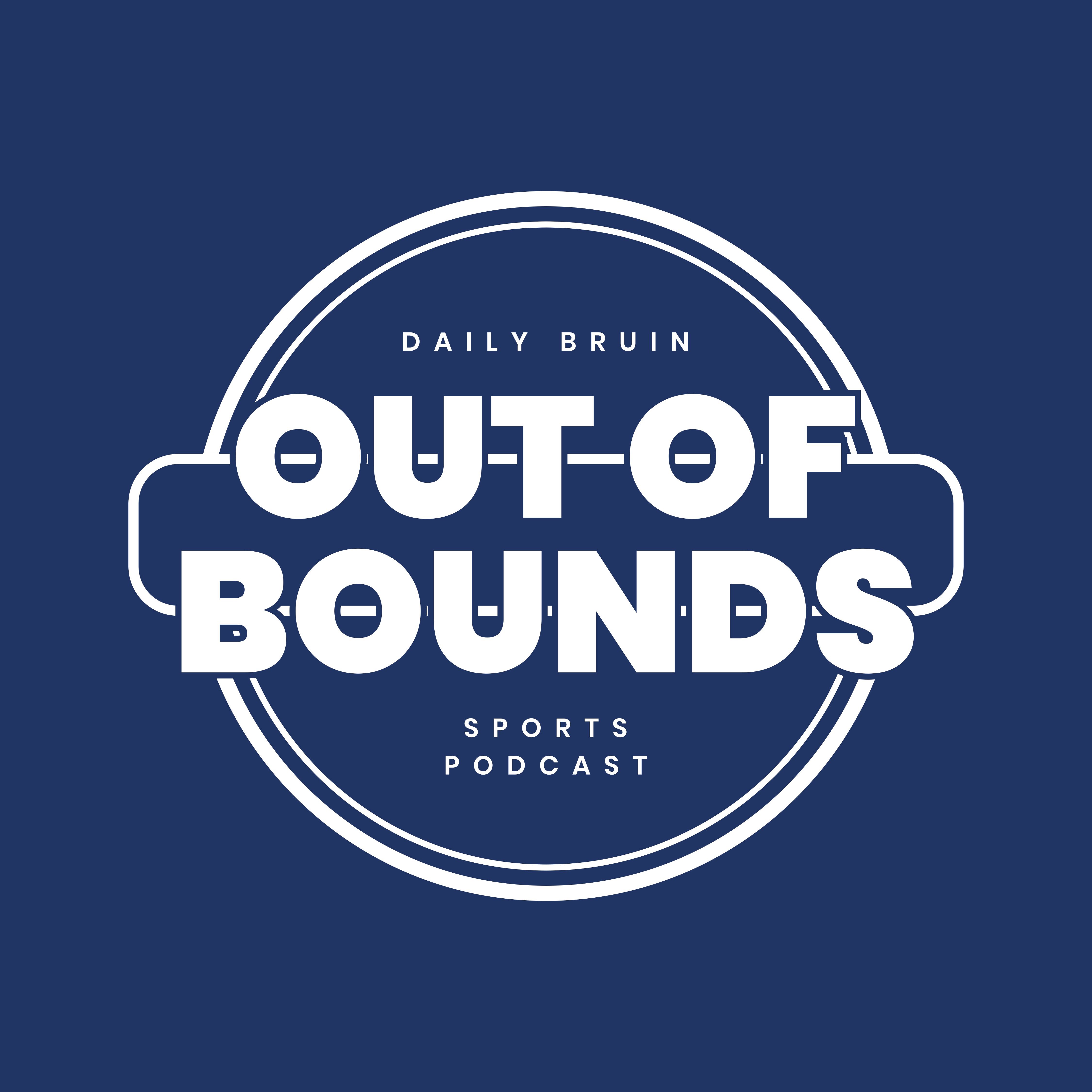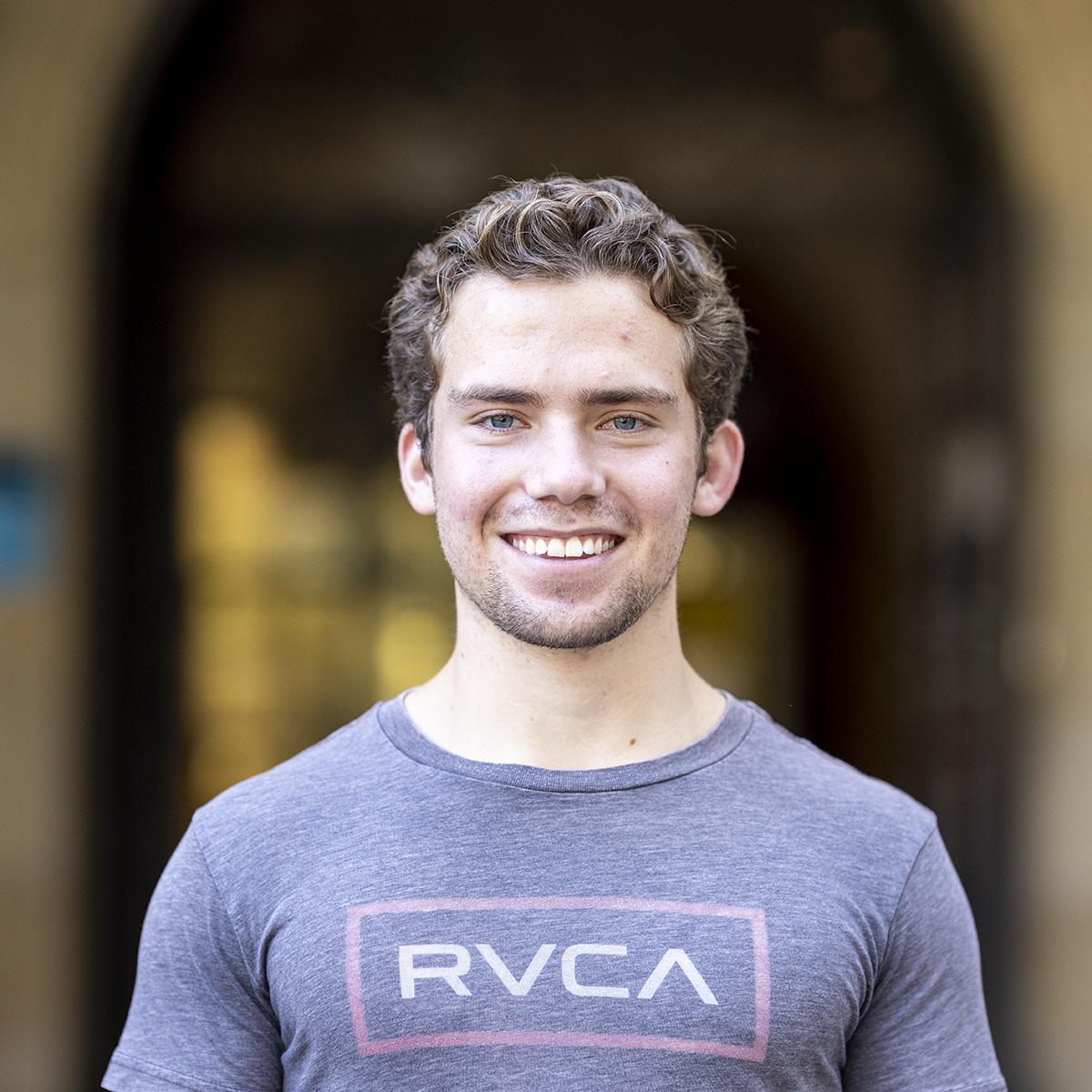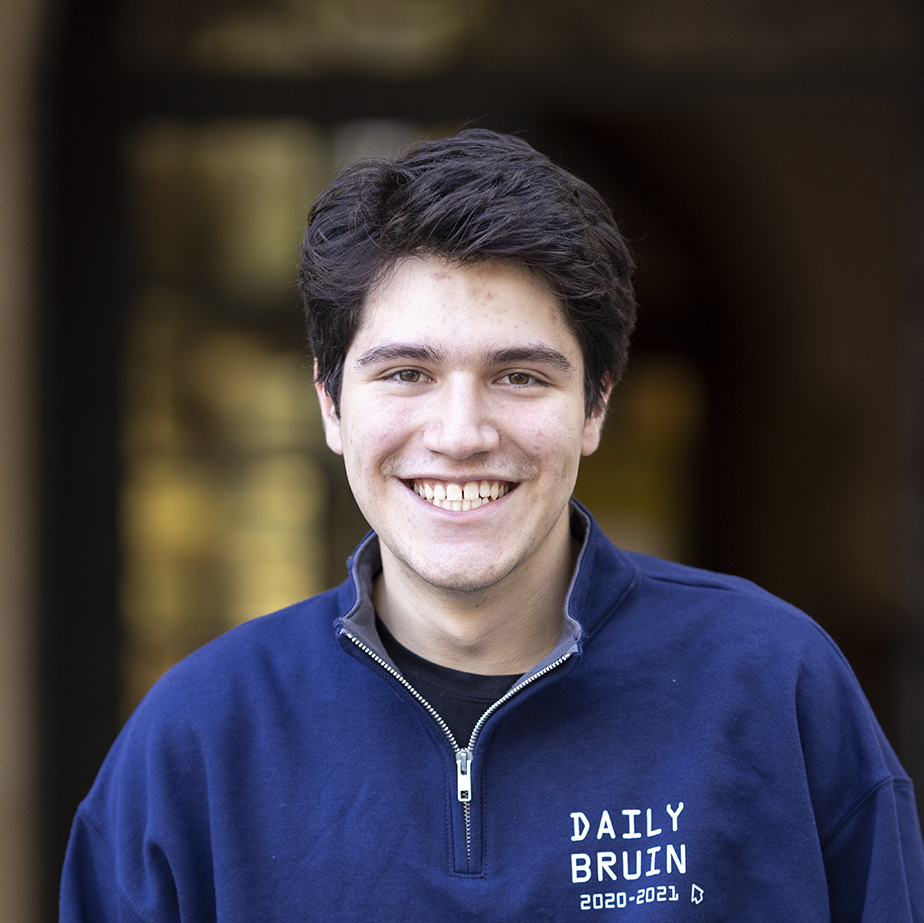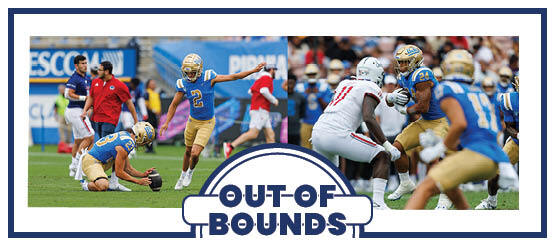 In the season's third football episode of "Out of Bounds," Daily Bruin's sports podcast, Sports editor Sam Settleman and senior staff writer Jon Christon discuss UCLA's nail-biting victory over South Alabama and preview next week's Pac-12 opener against Colorado.

Jon Christon: Hi, my name is Jon Christon, and this is Out of Bounds, Daily Bruin's sports podcast.
JC: Hi, hello everyone. Welcome back to yet another special football edition of Out of Bounds, recording live on a Sunday afternoon from Westwood. I'm your host, Jon Christon, a senior staff writer here at the Daily Bruin. We're here to break down UCLA's win over South Alabama. And he does every week, I'm joined by Sports editor Sam Settleman. How are you doing today, Sam?
Sam Settleman: I'm doing well. The Patriots just won their first game of the year, so life is good right now.
JC: Noted Nicholas Barr-Mira hater Sam Settleman was very pressed in the press box because Nicholas Barr-Mira won this game for UCLA. UCLA won 32-31 thanks to a last-second field goal from Money Nicholas Barr-Mira. It was UCLA's third nonconference win of the season, extending their winning streak to six games dating back to 2021 and marking their first perfect nonconference start since 2015. Lots to talk about. It was a very eventful game for UCLA with plenty of good, bad and ugly things to talk about. And that's perfect for our weekly segment The Good, The Bad, The Ugly: the UCLA football. Sam, I did The Good last week, so you're going to be the optimist this week. What was good from this game that UCLA fans can take away?
SS: First off, I'd like to point out that I'm not a Nicholas Barr-Mira hater. I consider myself more of a Nicholas Barr-Mira doubter. But I guess he did prove me wrong yesterday, so we'll see if he can keep up this pace for the rest of the year. But obviously, that was one good point for UCLA this weekend. But in terms of other good points, we just talked big picture. I know everybody's talking about, 'Oh, buzzer-beating win over South Alabama. Not that impressive.' But you know, they're 3-0. They were expected to be 3-0, but they got there. They escaped and now it's on to Pac-12 play. So certainly nothing you can complain about with a 3-0 start. Yeah, I think South Alabama – I know, Jon, you're probably tired of me saying this since I've been telling it to you all week – but South Alabama is better than a lot of people realize. I didn't know who they were before they popped up on UCLA's schedule, like most people probably, but they're certainly a respectable team. Gave UCLA a run for their money, obviously. But escaping out of there with a comeback, resilient win, is nothing too shabby. And I think they'll use that experience well down the line come Pac-12 play. Jon, what was bad about yesterday?
JC: There are plenty of bad things from this game as well. You know, it was a win, but it was only one point. And I think The Bad has to start with the defense yet again. Defense has always been an issue for Chip Kelly-coached teams at UCLA, and this week was no different. They gave up only 30-ish points, which isn't bad, but it was how they gave up those points that was a little bit alarming. And I want to talk with the secondary to start this off. You know, last year, Jerry Azzinaro, the former defensive coordinator, liked to blitz a lot and leave the secondary on an island. He liked to have them play a cushion so they wouldn't get beat over the top. And basically, his whole defense philosophy was "bend, don't break." Chip Kelly talked about that a lot, and it worked some of the times. It worked in limiting big plays. But just consistently, UCLA is able to get beat in the passing game. And this week was like Jerry Azzinaro coached defense even though he's not here anymore. Sam, how many times did we look at each other in the press box when UCLA gave up a third down conversion when the cornerbacks were past the yard to gain markers? It is ridiculous. It happened too many times where the secondary would give a huge cushion. The wide receiver would just run up right to the first down, turn around, catch the ball and get an easy first down. It led to South Alabama having a number of long, long drives. Half of their drives went for more than 50 yards, including three in a row in the first half that allowed them to jump out to a double-digit lead. So just really, just a poor performance from the secondary. They didn't give up, they only gave up one long passing play, but again, they can't do this "bend, don't break" scheme again. It's going to burn them later in the season against a more talented team, and it was just a little bit alarming to watch, but we'll see if Bill McGovern and company can change that. And then also on the defense, the defensive line just did not have the game people were expecting. You know, South Alabama is a good team, a talented team. They are a Sun Belt team – the Sun Belt has done well, as we said last week. But they are still a Sun Belt team, they're not as talented as UCLA. They're not as talented as other Power Five schools. So UCLA should have won this game in the trenches, and they just didn't. The defensive line got beat consistently. There was no sacks or tackles for loss for the game until the very last defensive play for UCLA on the fake field goal with Carl Jones Jr. sacking the holder on the fake. They just could not get pressure on South Alabama's quarterback. They were just getting beat at the point of attack, giving up a lot of rushing yards too, which is not usually what happens against UCLA. UCLA is usually good against the rush, bad against the pass. This week, they weren't really good at either of those things. They were able to sneak out a win, but it was just an inconsistent performance from the defense, and a performance that needs to be better against teams like South Alabama. But that's The Bad. Sam, what was ugly about this?
SS: Well, I know I just said a couple moments ago that you're 3-0, you can't really complain. But there's certainly a lot that can be improved. We go back to week one against Bowling Green, I think the storyline there was making mistakes, shooting yourself in the foot. UCLA did that far too many times, and they cleaned that up week two against Alabama State. But I think we saw a little bit of that, again, creeping in against South Alabama, notably in the fourth quarter with South Alabama up two, driving. UCLA got a third-down stop that was ultimately mitigated by the late-hit penalty that really cost the Bruins. Ended up being fine with that fake field goal attempt – not really sure what South Alabama was thinking there. But, yeah, just can't really make those bad mistakes late in games when you're down and you really need a stop especially. But in terms of off the field and in the stands, I think what people are really buzzing about so far this year, and maybe rightfully so, is the attendance numbers. Already two record-low attendances in the first three weeks, certainly not a productive start for UCLA fans. And I know there's a lot of reasons why those might be – you know, students not back in school, the weather, whatever it may be, bad teams – but seeing an average of 30,000 fans in the stands. And that's just the attendance numbers. That's not even the ones that are showing up. It's a pretty bad look for the program, and I think there's been a lot of buzz around the college football world in general about UCLA's attendance numbers. We'll see if that improves when Utah comes to town in a couple of weeks. They play some bigger games later in the year, but certainly not a good look for the program. And, obviously, you know, you go back to Jim Mora's days and a couple of years ago, they were getting nearly 60,000 fans in the building every week. So something to look at for moving forward, but I think the numbers will improve during Pac-12 play. We'll just have to see by how much. But speaking of Pac-12 play, Colorado up next, notably one of the worst teams in all of Power Five I would say. Jon, what are we looking at next week?
JC: Sam, there's a few caveats I want to mention about Colorado. You said they're one of the worst teams in the Power Five. They are the worst team in the Power Five by a number of metrics and just by the eye test. And not only that, they may be one of the worst teams in the country, period. They might be one of the worst Power Five teams ever. Colorado is bad. They started this season 0-3 – the exact opposite of UCLA – with big, big losses to TCU, Air Force and last week against Minnesota, they fell 49-7. According to ESPN's Football Power Index, they again are the worst Power Five team. They're ranked 115th out of 131 teams, by far the worst of any Power Five team and right around Bowling Green who's 123rd. If that gives any indication of how UCLA is going to win this game, maybe look at that. But Colorado just is not good. They're coached by former UCLA coach Karl Dorrell, and he just does not look like a match for that school for Colorado. And this should be an easy UCLA win. They're favored by 20.5 points right now – 20.5, 21 somewhere around that range. And frankly, I think that's too low. I think UCLA is going to go in and blow them out of the water. And that's not as much to say about UCLA – I think UCLA is a good team, but Colorado is just so bad that this really shouldn't be close at all. UCLA will go into town, beat them and it won't be close, and start conference play 1-0 before coming back home for a Friday night game against Washington, which is going to be an intriguing game now that Washington is ranked and they are coming off a big, big win over Michigan State. They look like the real deal. But going back to Colorado, Sam, what is your score prediction for that Colorado game? You made me give one last week for South Alabama. I ended up picking UCLA so I got it right, but not that far, pretty far off points-wise. So Sam, what are you predicting for UCLA-Colorado next week in Boulder?
SS: Yeah, I'm with you. I think they beat the spread. Not maybe by much, but I'm going maybe in the range of 38/35-7. Colorado gets a touchdown, maybe UCLA finds some early success on offense. I think Colorado's rushing defense is horrendous. You'd like to see Zach Charbonnet get some more touches, get in rhythm before the real test of the season comes. But he didn't really do a whole lot against South Alabama. You didn't really see him getting the ball as much as you'll probably see moving forward. So I think getting him going early, kind of controlling the clock, maybe a 38-7 ball game, something along those lines. But Colorado is not, it's not gonna be a fun game to watch. Colorado's not very good, as you pointed out. But I think it is, it's notable to say that, you know, UCLA is going to be 4-0 probably in a week, and still not going to be a ranked team, still not going to get any consideration in the top 25. But the real season starts I think when Washington comes to Pasadena in two weeks, because like you said, Washington's a ranked team now. That's going to be a real test. And I think if UCLA can come out of that and be 5-0, we'll see UCLA back in the top 25, which would be a miracle honestly if you look at the way they've looked to start the season.
JC: Seven points for Colorado is generous considering how bad this Colorado offense is. But I will give up on talking about Colorado. Sam's right, Washington is going to be a big game. We'll break it down next week on the pod and the week after, but that's going to wrap us up for today. Good day for me as the owner of many condos, many properties on the Nicholas Barr-Mira island, so I'm feeling good today. But as always, Out of Bounds is brought to you by the Daily Bruin, UCLA's student newspaper. You can listen to this show and others by the Daily Bruin on Spotify, Apple Podcasts and SoundCloud, and a transcript for this show is always available on dailybruin.com. Thanks, everyone.
Settleman is currently the Sports editor on the football, men's basketball and gymnastics beats. He was previously an assistant editor on the gymnastics, women's soccer, women's golf, men's water polo and women's water polo beats and a contributor on the gymnastics and women's water polo beats.
Settleman is currently the Sports editor on the football, men's basketball and gymnastics beats. He was previously an assistant editor on the gymnastics, women's soccer, women's golf, men's water polo and women's water polo beats and a contributor on the gymnastics and women's water polo beats.
Christon is currently a Sports senior staff writer. He was previously the Sports editor on the men's basketball and football beats and the assistant Sports editor on the women's basketball, softball, men's tennis and women's tennis beats. Christon was previously a contributor on the women's basketball and softball beats.
Christon is currently a Sports senior staff writer. He was previously the Sports editor on the men's basketball and football beats and the assistant Sports editor on the women's basketball, softball, men's tennis and women's tennis beats. Christon was previously a contributor on the women's basketball and softball beats.