UCLA report finds lack of Latino representation in state executive appointments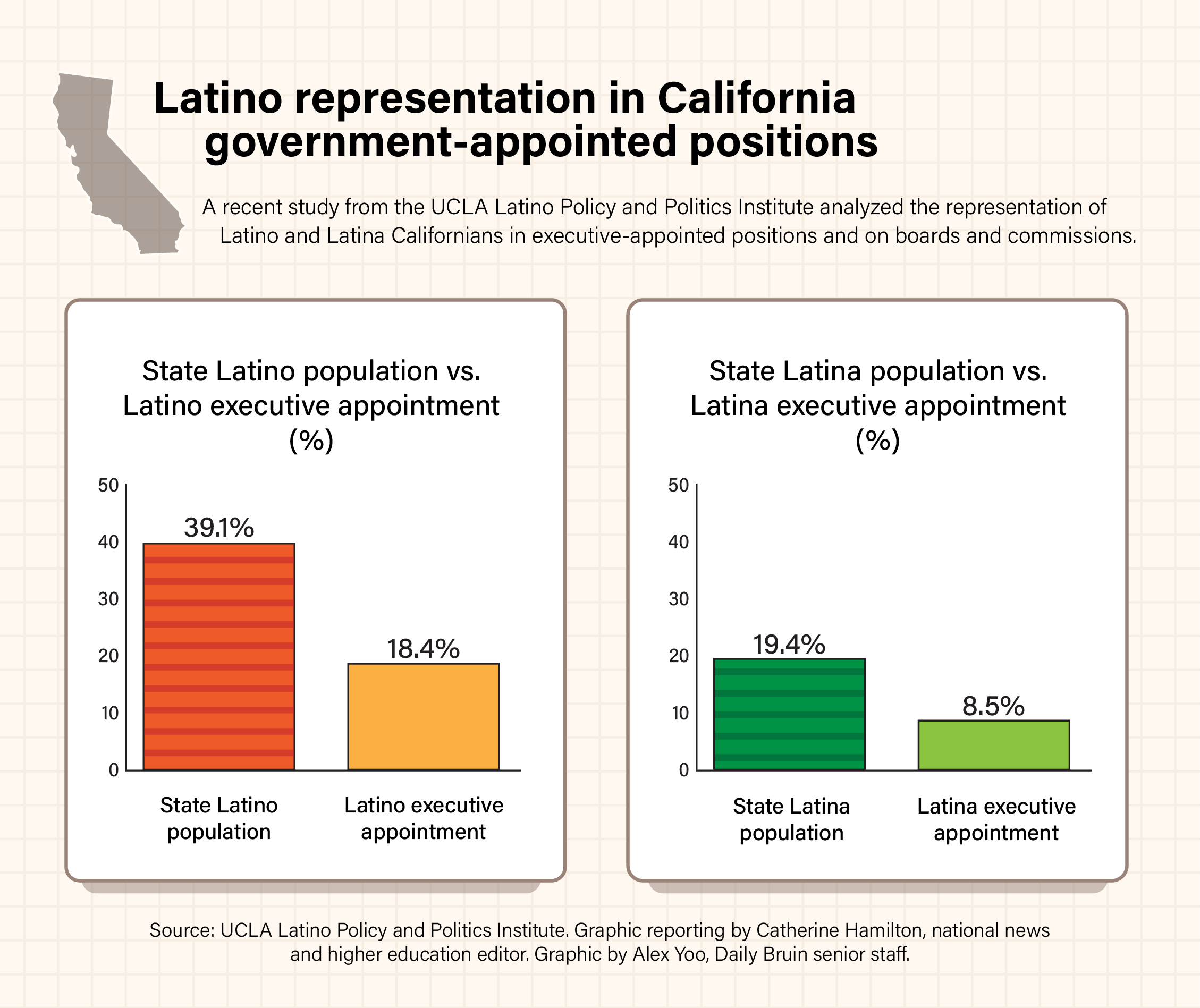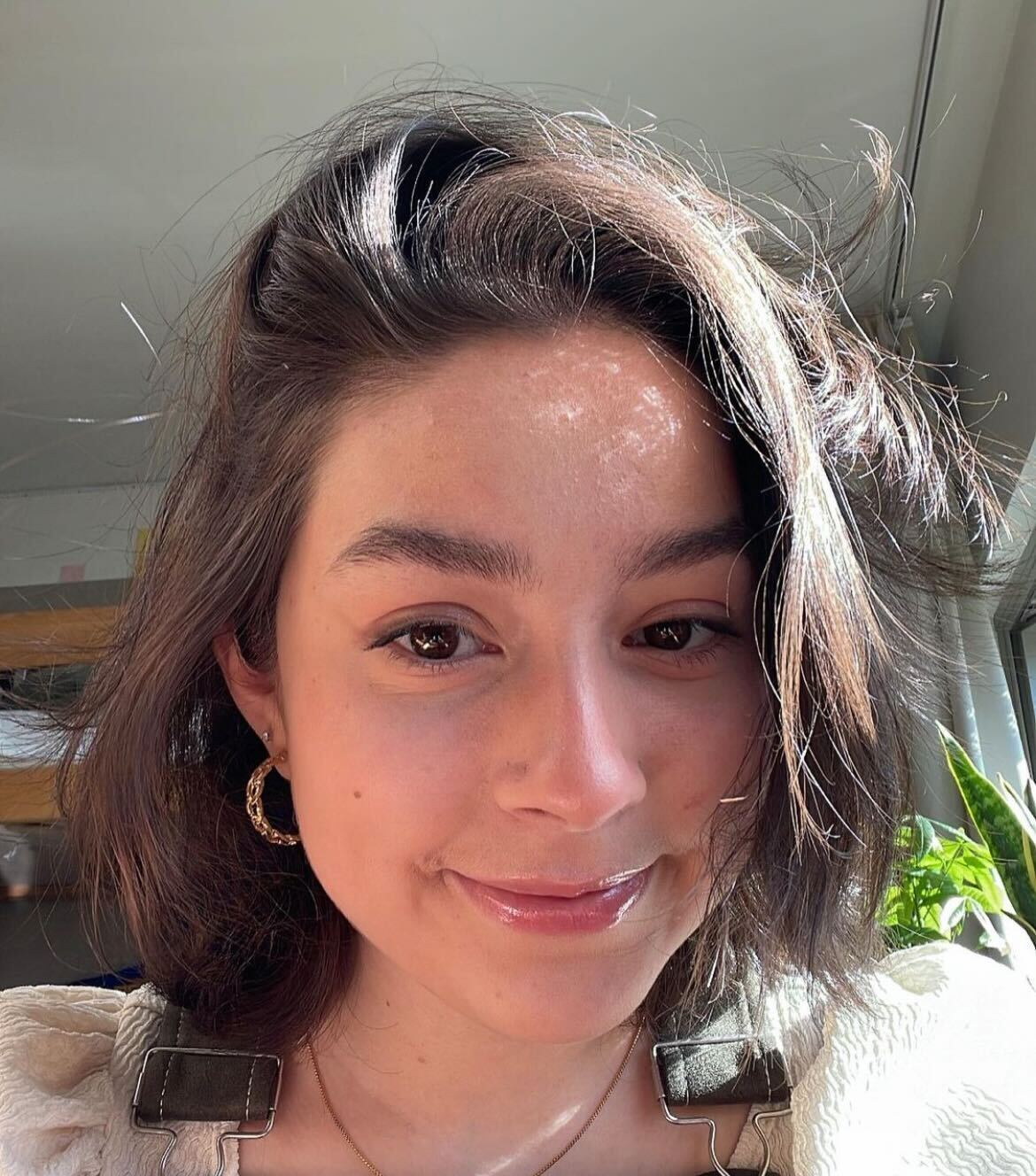 Researchers from the UCLA Latino Policy and Politics Institute found that among California's executive political appointees, Latinos are the most underrepresented racial/ethnic group.
In a report published Aug. 11, researchers examined the demographics of all 482 executive appointees in California and found that while Latinos make up the state's biggest ethnic group as 39.1% of its population, only 18.4% of executive branch appointments are held by Latinos.
An executive appointee is a representative of the state of California and includes individuals who serve in numerous roles, such as those within state boards, commissions and the gubernatorial cabinet, according to the report.
It is important to acknowledge the Latino representation gap in California's executive appointments because it can affect the types of policy written by executive appointees, said Dorian Caal, the director of civic engagement research at the National Association of Latino Elected and Appointed Officials Education Fund, a nonprofit that seeks to promote Latino engagement in American politics.
"Having a diverse perspective is really key and important as well. … Whether it's the halls of Congress or elected offices nationwide, you are missing those voices," Caal said.
According to the report, one factor that has led to a lack of Latino representation in executive appointments is the system of reappointments and undefined term limits within these positions. The researchers found that 63.1% of executive reappointments and 52.4% of executive appointees who serve with undefined term limits are non-Hispanic white individuals.
Gabriella Carmona, an LPPI policy analyst and co-author of the report, said the representation gap may also be attributed in part to the current lack of Latinos in executive positions perpetuating a cycle of underrepresentation for the community. Although there are Latinos qualified to fulfill these roles, she said ensuring they are designated as executive appointees requires the systemic issues that suppress Latino representation to be addressed first.
"There is no shortage of Latino leaders who could serve in these positions across California. California has a very long history of Latinos who are both driving business growth and workforce growth," Carmona said. "So it's just a matter of really bridging that gap or that divide and addressing the disconnect in getting these public servants into these positions."
The research also found that Latinas face the most discrimination in these executive appointments, as they account for 19.4% of California's population but only 8.5% of its appointments.
Jim Newton, a communication and public policy lecturer, said the underrepresentation of Latinas, espeically in executive appointments leads to an absence of their opinions in key policy-making choices. He said their perspectives are useful in conversations about policy, especially when contending with issues that may have a direct impact on Latinas or the Latino community in general.
"What about equal pay for equal work? What about issues related to immigration or issues related to the environment or environmental quality in communities that are heavily Latino? Those all might be issues … where we don't want the table in which that is discussed to only be occupied by men," Newton said.
To address the Latino representation gap, the report supports the passage of Senate Bill 1387, a piece of legislation that would require the demographics of gubernatorial appointees to be recorded transparently. In their report, the researchers also suggested the implementation of an executive order to promote equal representation as well as updated regulations regarding reappointments and term limits.
"Ultimately, having some kind of ongoing data collection is really necessary both to shed light on inequities in representation but also tout successes, really think strategically around outreach, what voices are missing and address these historical systemic barriers to full inclusion and participation in our democracy," Carmona said.
Gonzalez is a national news and higher education contributor. She is a first-year transfer student at UCLA majoring in political science and minoring in Chicana/o and Central American studies.
Gonzalez is a national news and higher education contributor. She is a first-year transfer student at UCLA majoring in political science and minoring in Chicana/o and Central American studies.