Former Bruin student-athletes return to UCLA as coaches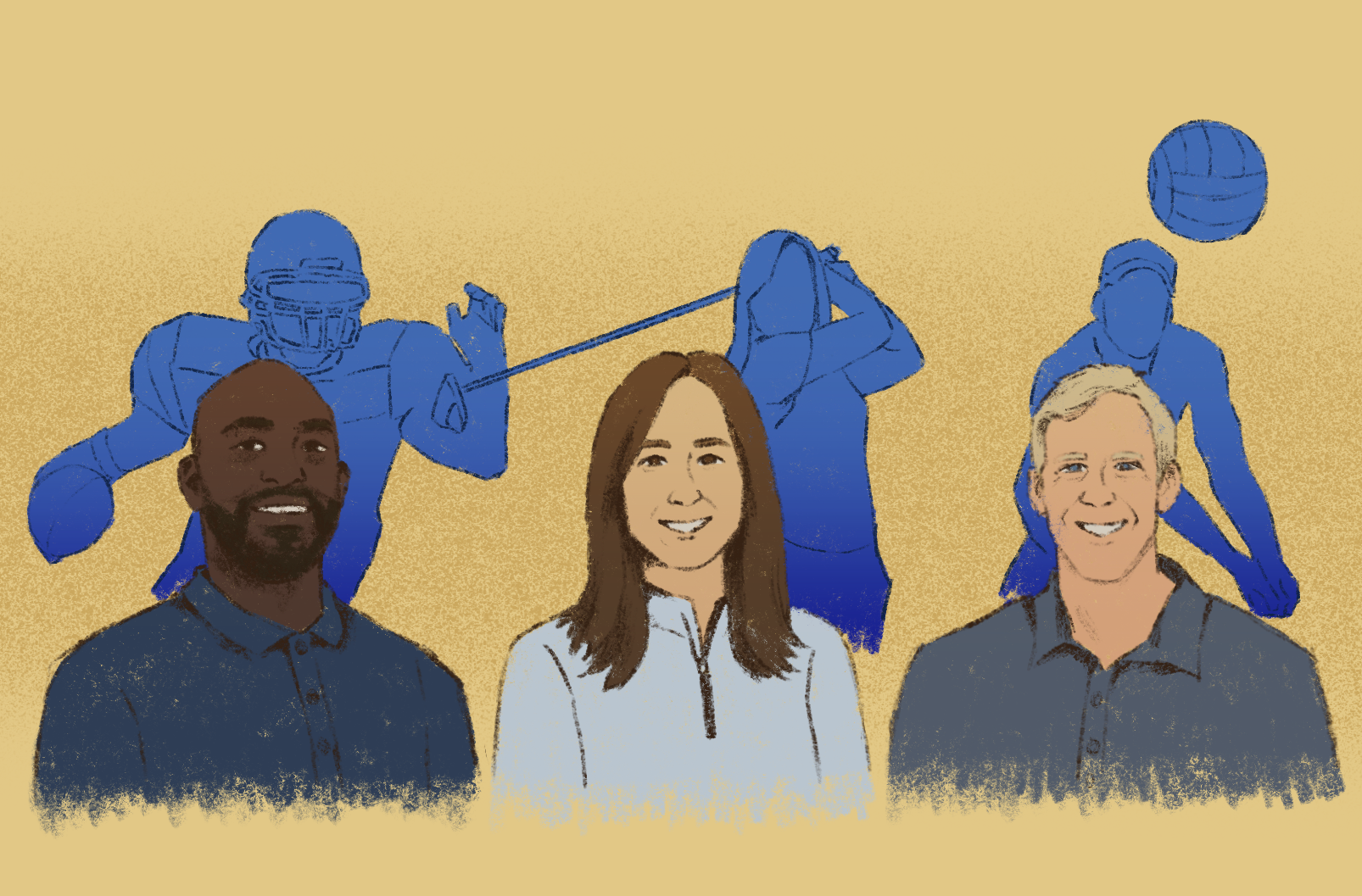 (Isabella Lee/Illustrations Director)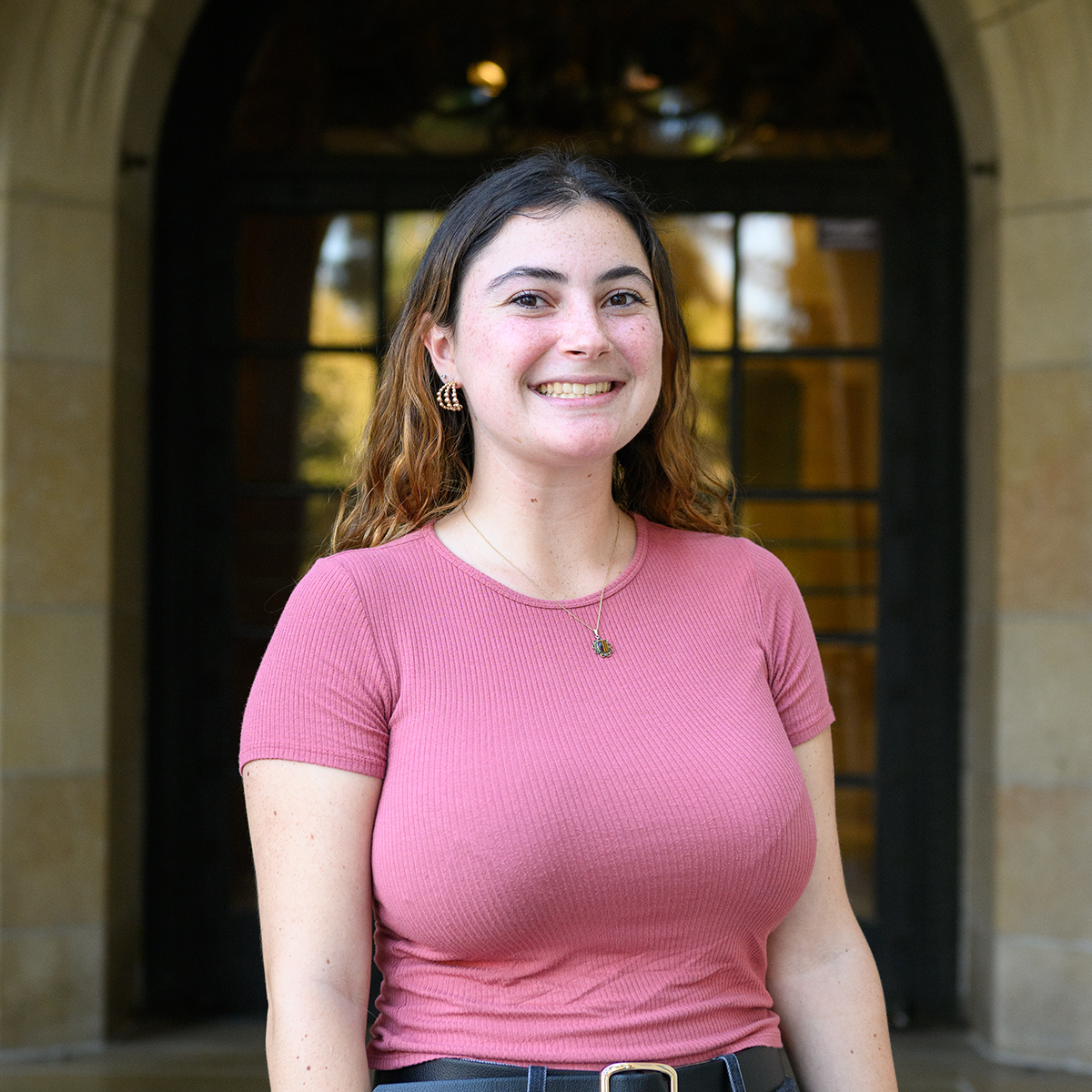 Sept. 16, 2022 11:24 a.m.
Stein Metzger can take credit for five of the national championship trophies displayed in the J.D. Morgan Center.
But during his freshman year on the UCLA men's volleyball team, he almost considered leaving Westwood – all because he was homesick.
As the trophy collection will tell you, Metzger stuck around a little bit longer. And the UCLA Athletic Hall of Famer credits his decision to stick with it in large part to one of his assistant coaches at the time, Reed Sunahara, who similarly hailed from Hawaii and helped Metzger feel at home.
"Hawaiians have a tendency to look after each other, and he did exactly that," Metzger said.
Now, Metzger is the head coach of UCLA beach volleyball and hopes to create a similarly supportive and successful program to the one he had as a player. He is one of more than 20 former Bruins currently coaching in Westwood, each bringing their own memories as UCLA student-athletes to practice every day while they support the next generation of Bruins.
Alicia Um Holmes – the associate head coach for the women's golf team who played for UCLA from 1999 to 2002 – is another such double Bruin. There are many aspects of her former coaches – such as Jackie Steinmann, founder of the Women's Golf Coaches Association – she has sought to embody as she works with her own players today.
"Jackie was very giving and wanted to do big things, … so I think I draw from her, and I want to kind of keep pushing our game forward and the women's coaching realm forward the best I can," Um Holmes said.
Some programs even have multiple coaches that used to don blue and gold in their collegiate days, including UCLA football. Running backs coach DeShaun Foster – who played at the Rose Bowl from 1998 to 2001 – said he and the other former Bruin student-athletes on the coaching staff try to introduce the UCLA culture to the team.
"We have a lot of Bruins around that can help guys out," Foster said.
Um Holmes also coaches alongside another UCLA alumnus in women's golf coach Carrie Forsyth, who used to be Um Holmes' own head coach. After having known Forsyth for more than two decades, Um Holmes thinks the coaching duo has gotten into a pretty comfortable rhythm in Westwood – but the golfer originally had a tough decision to make about where to attend college.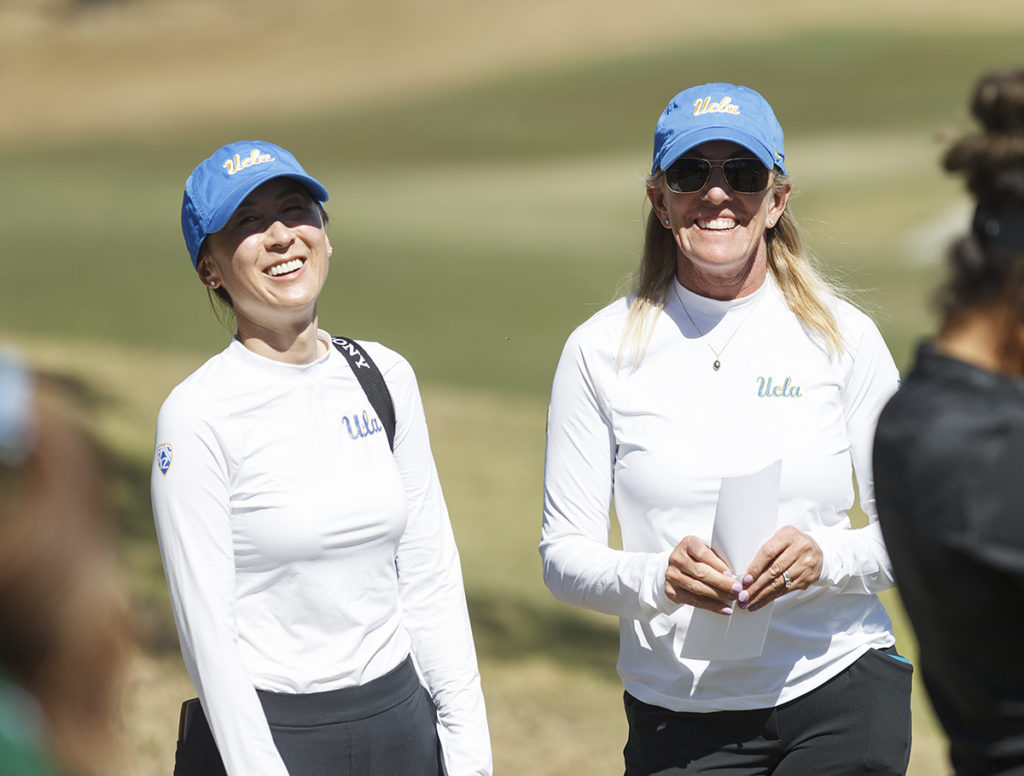 Despite receiving multiple scholarship offers elsewhere, Um Holmes chose to attend UCLA and was admitted onto the women's golf team as a walk-on.
"I just thought that UCLA was the best fit for me, and the education plus the athletics – the combination was something that I wanted to experience, and I really couldn't pass it up just for some scholarship money somewhere else," Um Holmes said.
For Metzger, all it took was a "Greek god of a man" and a legendary coach for him to set his sights on UCLA.
He was initially drawn to the idea of being a Bruin when a UCLA student-athlete who used to go to Metzger's high school came back to his home gym over the summer and played with the local volleyball program.
"I just remember thinking, 'I want to be that guy,'" Metzger said.
The reputation of the men's volleyball coach in Westwood at the time, 19-time national champion Al Scates, certainly didn't hurt. So when Scates offered him a spot on the team, he took it – and went on to win three national championships with the Bruins' men's volleyball squad.
Metzger has since translated his winning pedigree to the sand, where he has won two NCAA titles as head coach of UCLA beach volleyball. While the allure of winning could have worn off after five championships, Metzger said experiencing first hand all of the work coaches put in behind the scenes has only made him appreciate the accolades more.
"For me, it's special to see our athletes win their first championship because the first time is the one that's the most emotional, the most special," Metzger said.
Likewise, Foster has some experience with high-stake competition that he's been working to recreate for the current team.
Foster played for UCLA football the last time the Bruins made it to the Rose Bowl and said making it back is always the ultimate dream. One of his players, senior running back Zach Charbonnet, said Foster has talked to players about the experience before.
"He said that was everything," Charbonnet said. "That was the UCLA culture that we got to bring back this year."
Although winning titles was also memorable for Metzger, it's not the main thing he cherishes from his playing career in Westwood.
"You look back, and the rings and the medals and all that are in a drawer somewhere collecting dust, but it's the relationships and the friends that really last," Metzger said. "When we go to men's volleyball games and the alumni show up and I see my old teammates, it's really a special moment."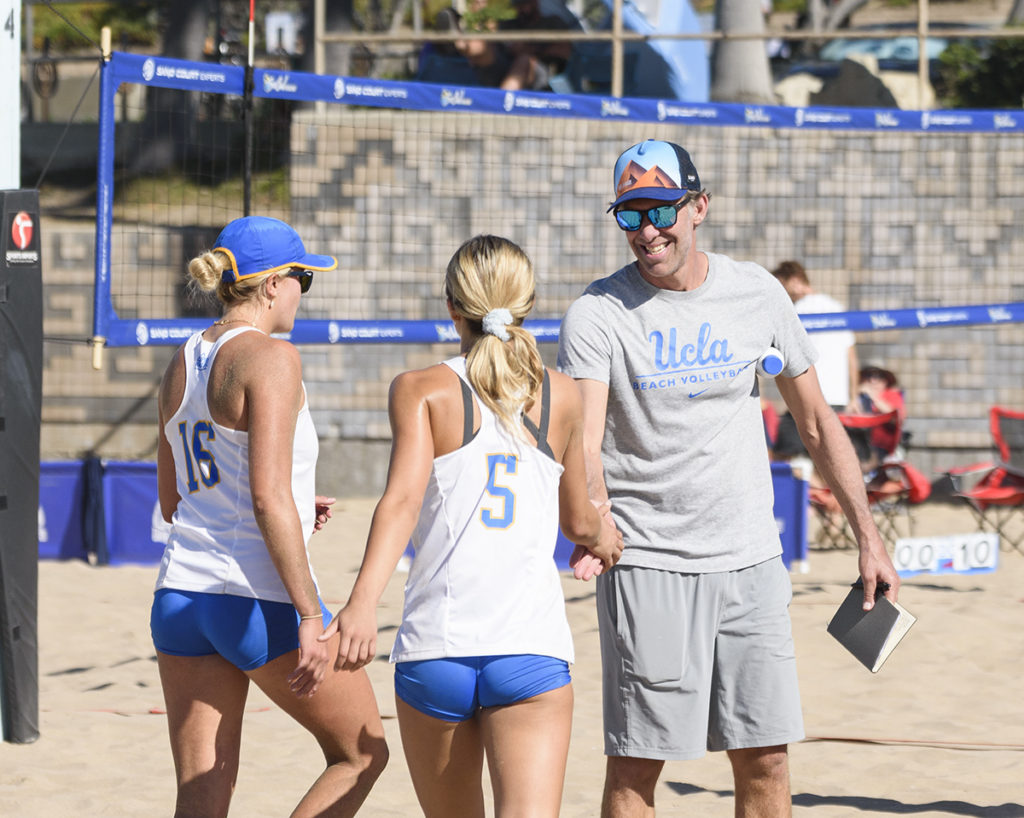 By his side on the court back then were none other than John Speraw and Michael Sealy, the current head coaches of UCLA men's and women's volleyball, respectively. The three now work in the same suite at the J.D. Morgan Center after playing together for Scates' program in the '90s.
Did they ever imagine they would all come back to coach three separate UCLA volleyball teams almost 30 years later?
"I think it's pretty hard to predict and imagine that that would happen," Metzger said. "Our doors are open, we're sharing ideas, and we have a lot of history together and memories to pull from."
Other double Bruins had no idea they would even end up coaching after college, let alone for the same team they played for as teenagers.
Um Holmes tried out a few different career paths – including stints in the software industry and event planning industries – before Forsyth asked if she wanted to be her assistant coach.
Metzger took a more direct route back to volleyball, receiving an offer to be a volunteer coach with the women's volleyball team from Sealy in 2012 after concluding his professional volleyball career. Shortly thereafter, UCLA started a beach volleyball program and picked Metzger to lead it.
A 2004 men's beach volleyball Olympian, Metzger proceeded to build the beach volleyball program from the ground up, battling insignificant initial funding and recruitment difficulties before establishing UCLA as one of the most successful beach volleyball programs in the country.
"We had to talk athletes into believing in our vision," Metzger said. "As we go out to recruit now, recruits know that. They know that we're a competitive team. We know that they're going to have an opportunity to compete for a championship every year."
Just as the beach volleyball program has evolved since its inaugural season, UCLA Athletics as a whole has progressed since Metzger and Um Holmes played for UCLA, according to the coaches.
The women's golf team's practice facility on the intramural fields, locker rooms and nutrition station are all relatively new additions, and Um Holmes and Metzger also noticed student-athletes have increased academic support.
"It's another age in terms of support and opportunity for the athletes nowadays," Metzger said.
Despite all of the changes to the UCLA landscape, Um Holmes said she can still relate to her players and tries to put herself in their shoes as often as she can.
"I try to always remember what it feels like to be that young and that age and just what it's like to be a student-athlete at UCLA," Um Holmes said. "I try to always remember that when I'm coaching the players."
Given UCLA's history, those same players may very well come back to coach their own programs in Westwood one day.
Friedman is the 2022-2023 Copy chief and a Sports contributor on the women's soccer beat. She was previously a Slot editor, Copy intern and Sports contributor on the women's golf beat.
Friedman is the 2022-2023 Copy chief and a Sports contributor on the women's soccer beat. She was previously a Slot editor, Copy intern and Sports contributor on the women's golf beat.