Gameday predictions: UCLA vs. Alabama State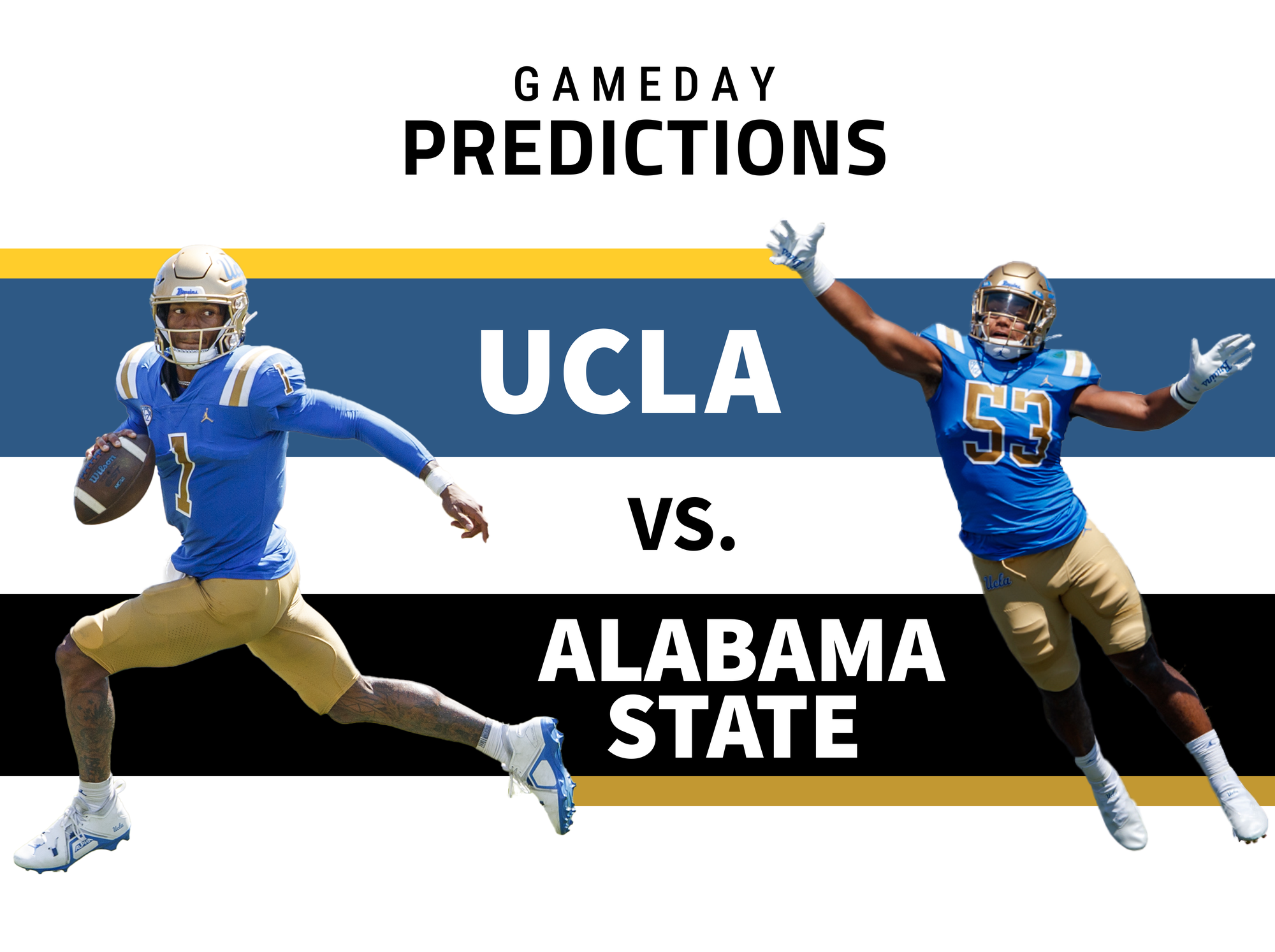 Redshirt senior quarterback Dorian Thompson-Robinson (left), senior linebacker Darius Muasau (right) and UCLA football will take on Alabama State on Saturday. (Maya O'Kelly/Design director, photos by David Rimer/Daily Bruin senior staff)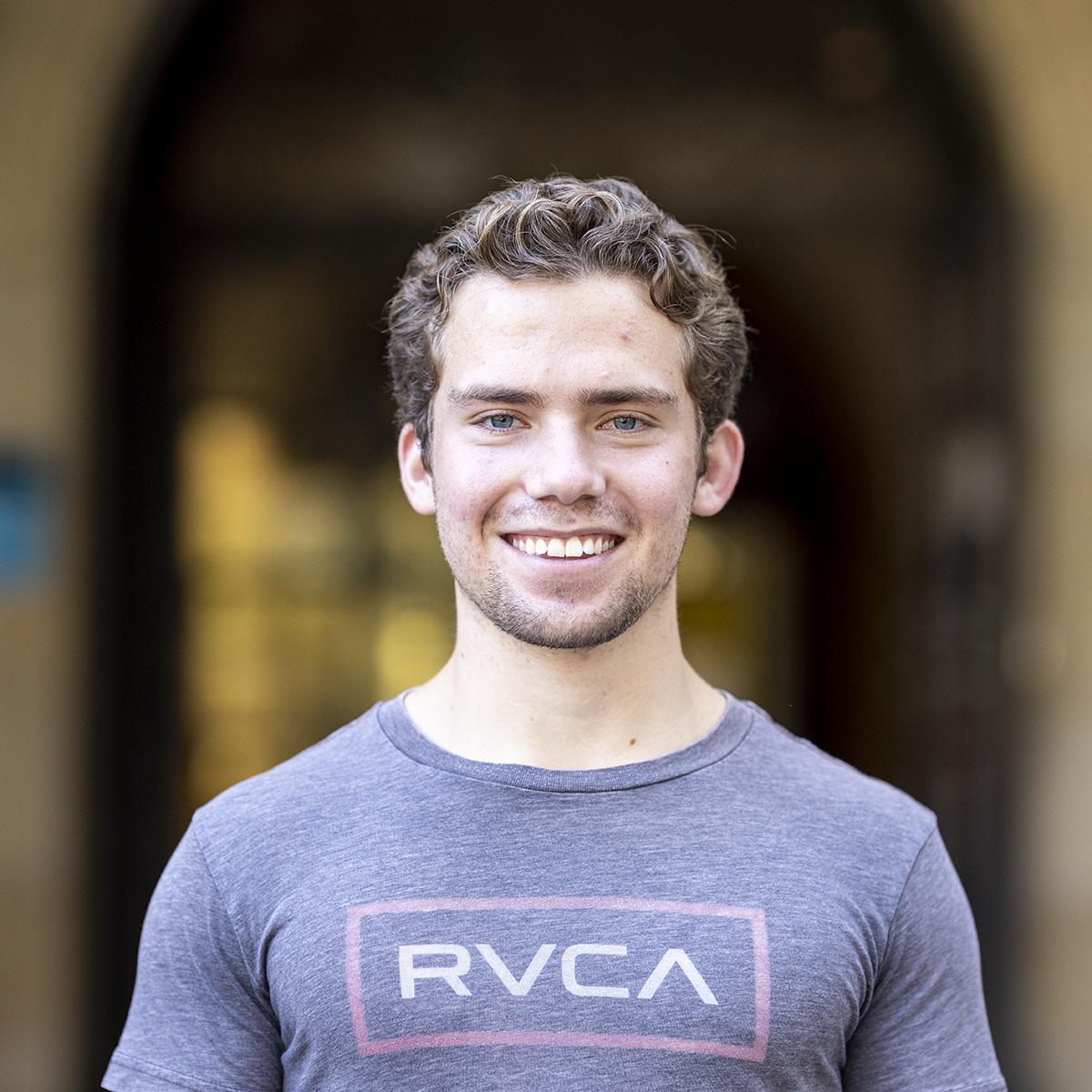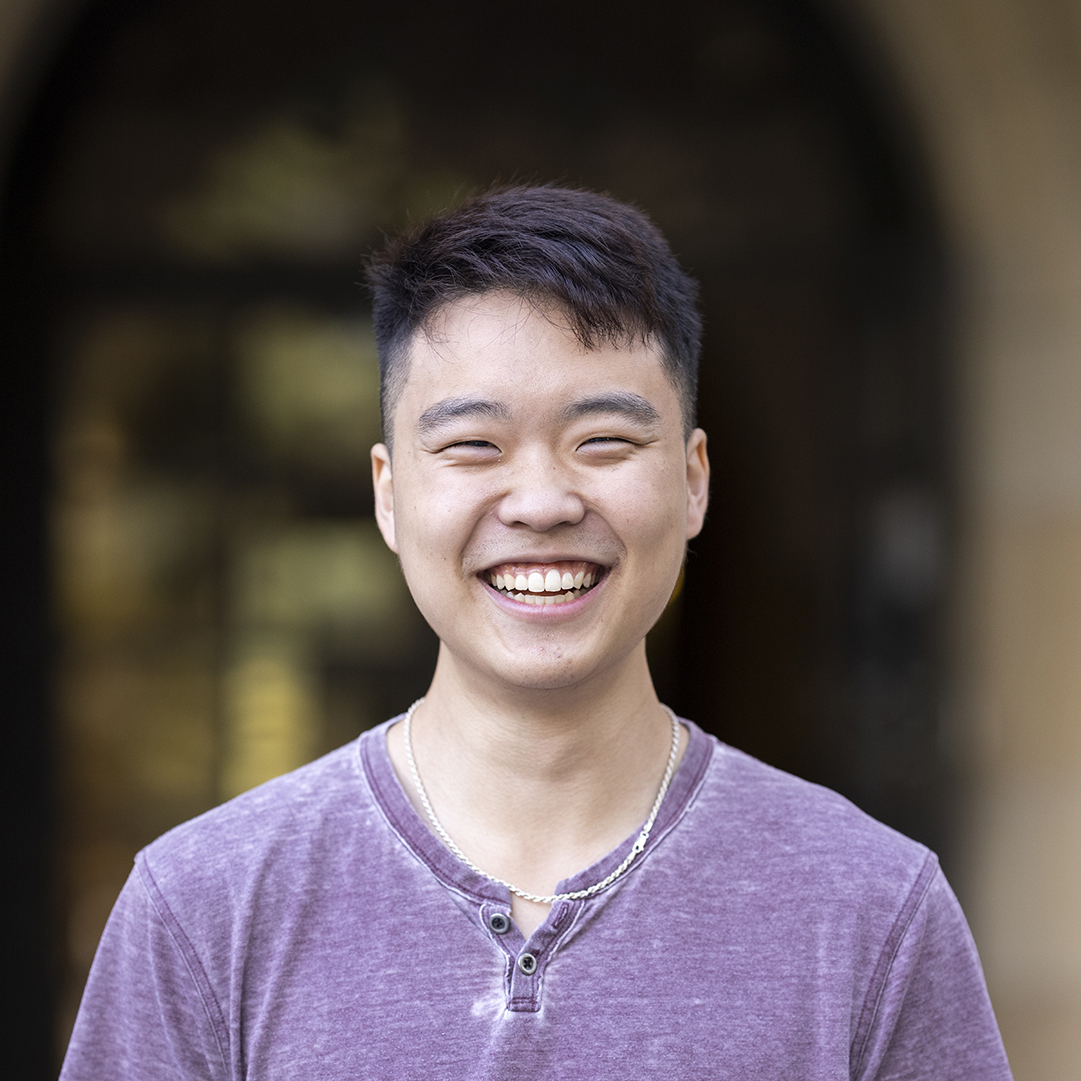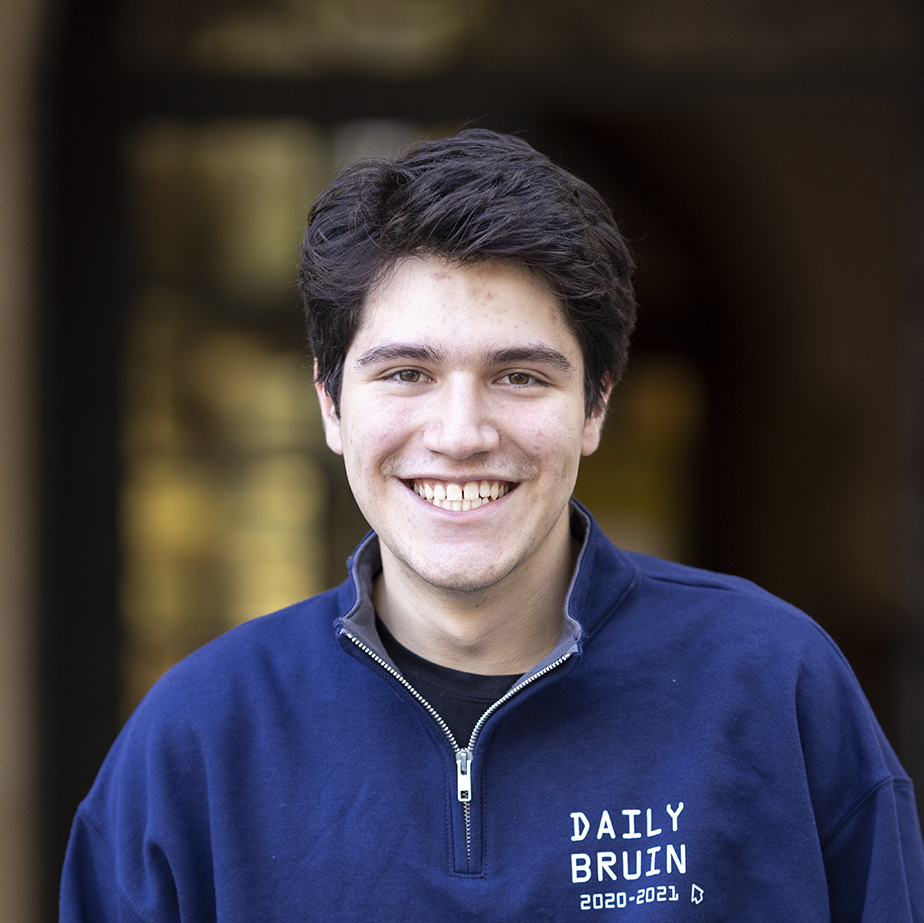 Sam Settleman
Sports editor
Prediction: UCLA 49, Alabama State 6
Last week, I took UCLA to cover the spread.
While the Bruins did just that – although with a closer margin than I anticipated – I can't imagine the same happening this week. UCLA is favored to beat Alabama State by a ridiculous 50.5 points, one of the biggest spreads I've ever seen.
The Bruins will beat the Hornets on Saturday, and it won't be close, but I'm settling for just a 43-point margin of victory. UCLA didn't look like a finished product yet against Bowling Green, and I can't see Chip Kelly being the type of coach to run up the score on a noncompetitive opponent anyway.
But don't expect the Bruins to take it easy either. UCLA didn't impress many with the way it handled an inferior opponent in its season opener, so expect the blue and gold to get off to a quick start against Alabama State.
The Hornets are 2-0 and certainly have some talented players, but this is a team that had six turnovers last week against Miles. The Bruins' offense may be able to keep the ball on the ground and chew clock once this gets into blowout territory, but their defense can only play at one speed.
I predict UCLA could give up a chunk play here and there – or another mistake on special teams – and grant Alabama State a chance at a couple of field goals. On the flip side, the Bruins' offense will put up touchdowns early and often, ultimately slowing down the pace and settling at 49 points.
Needless to say, the performance from the Alabama State band at halftime may be the only thing to look forward to Saturday.
Grace Whitaker
Assistant Sports editor
Prediction: UCLA 52, Alabama State 13
Until recently, I had never heard of Bowling Green or Alabama State.
But last week, I sat back in the Rose Bowl and watched Bowling Green lead UCLA for almost the entire first half.
So I am not writing Alabama State off too quickly.
While I do believe UCLA will pull out a wide margin of victory Saturday against a school that houses under 4,000 students, I don't believe it'll be pretty or perfect by any means.
The Bruins will come out of the gates scoring, hoping to redeem the reputation they built during the first few minutes of last week's game.
I imagine they will score at least two touchdowns in the opening quarter, headlined by the performance of redshirt senior quarterback Dorian Thompson-Robinson and senior running back Zach Charbonnet – who combined for five of UCLA's six touchdowns against Bowling Green.
However, UCLA's defense will eventually tire and grant Alabama State some points on the scoreboard after the half.
That scoring run won't last long, however, as the Bruins will reclaim their offensive power and widen the margin and end the Hornets' time in the end zone for the rest of the game.
When the final buzzer sounds, the Bruins will be victorious, but the chatter in regards to Saturday will be about the rain – not about a show-stopping performance from the Bruins.
Francis Moon
Daily Bruin senior staff
Prediction: UCLA 47, Alabama State 7
I've covered four football games thus far for the Daily Bruin.
The Bruins have not only gone undefeated in those contests but won them by a combined 91 points.
Save for a small upset over LSU last September, though, UCLA was favored by an average of 13.5 points heading into its matchups against the other three opponents last year – Hawai'i, Arizona and California.
Suffice it to say, it's probably more of a coincidence than a lucky streak.
Regardless, I'm riding that trend and foresee another blowout Saturday because I'll be in the Rose Bowl press box – definitely not because UCLA is facing a vastly inferior team or anything.
In their season opener, the Bruins overcame the heat and some early struggles to beat Bowling Green by 28 points and held the Falcons to 162 yards, and there's no reason why they can't win even bigger against Alabama State.
Charbonnet and Thompson-Robinson will have a field day torching the Hornets' defense, while on the other side, the blue and gold can further tune up its own defense against a team that coughed the ball up six times last week against Miles, including five fumbles.
ESPN gives the Bruins a 99.8% chance of winning, but especially with the added motivation of correcting their early mistakes from last week – and yours truly in the press box – I'm going to go ahead and raise that by two hundredths.
Jon Christon
Daily Bruin senior staff
Prediction: UCLA 55, Alabama State 3
The Bruins are going to win this game.
That is not a groundbreaking observation, as my colleagues above have pointed out. What could be groundbreaking, however, is their margin of victory.
UCLA is a 50.5-point favorite over Alabama State, which is the blue and gold's largest point spread in recent history, confirmed only by my own memory. So to fully flesh out this prediction, I decided to take a look back to see how the Bruins have fared historically in blowouts.
UCLA has won 15 games by over 50 since 1945, headlined by a 72-point victory over Stanford in 1954. However, only one such win came this century, and even that was a decade ago.
Given the team's recent history, the odds of UCLA covering the spread are slim – but not impossible.
How do the Bruins hit that total? It starts on the ground.
Rain is expected to fall Saturday in Pasadena, meaning Kelly will give the rock to Charbonnet early and often against a porous Hornet run defense.
Alabama State allowed 154.8 rushing yards per game a year ago, a number that isn't terrible on its own but alarming when you consider the Hornets play primarily against FCS opponents. In its lone contest against an FBS team in 2021, Alabama State was gashed for 364 rushing yards in a 62-0 loss to a middling Auburn team.
Expect similar results Saturday.
Once Charbonnet helps the Bruins run out to a 30-plus point lead, Kelly will likely turn to backup running backs redshirt junior Keegan Jones and freshman T.J. Harden, each of whom should notch career highs on the ground en route to another standout performance from the Bruin offense.
UCLA's defense should remain stout after an impressive debut last week, and if the Bruins can continue to correct a few of their mistakes on special teams from week one, a 50-point margin of victory is certainly achievable.
And I'll be brave enough to predict they exceed it.