Out of Bounds: UCLA Football's Season Start Against Bowling Green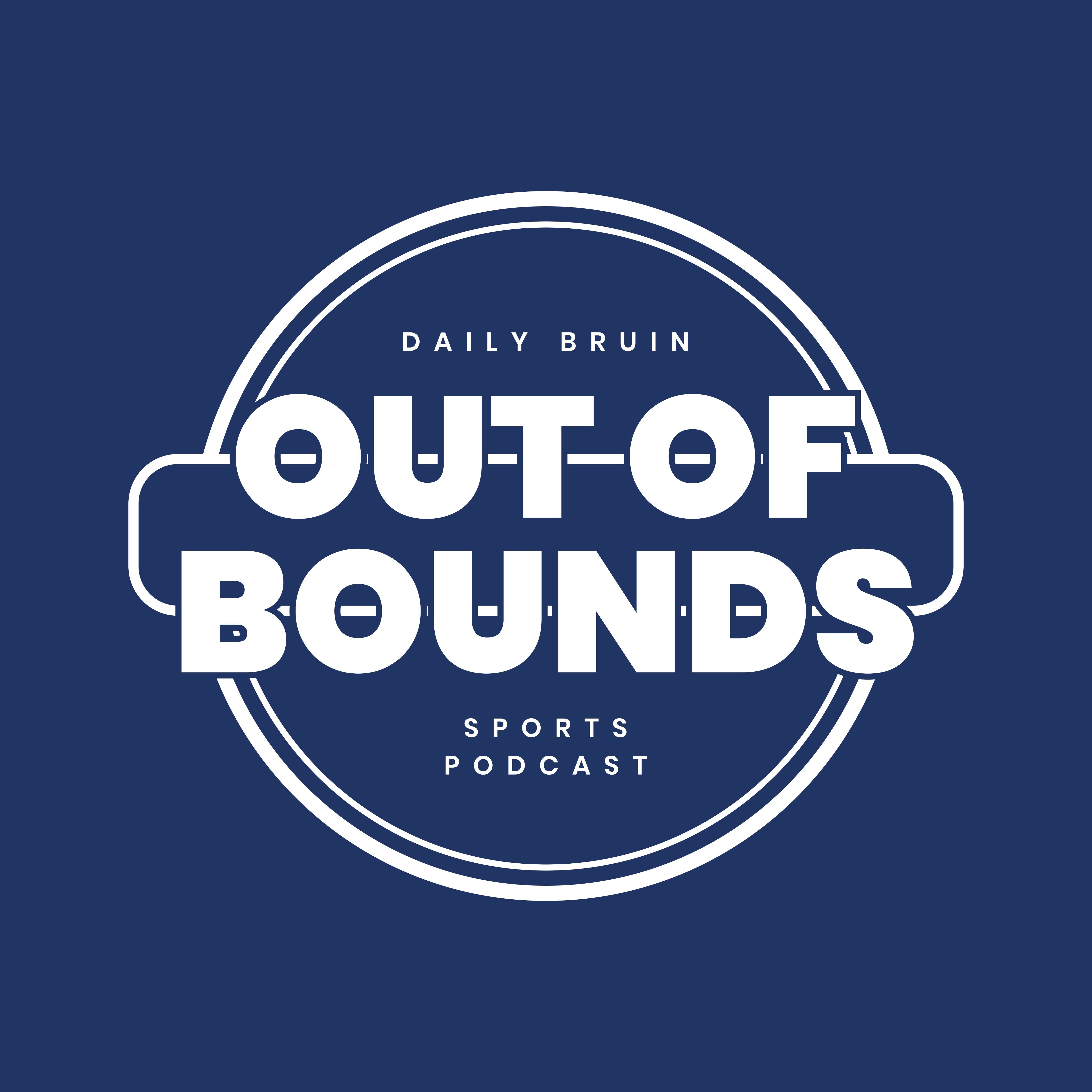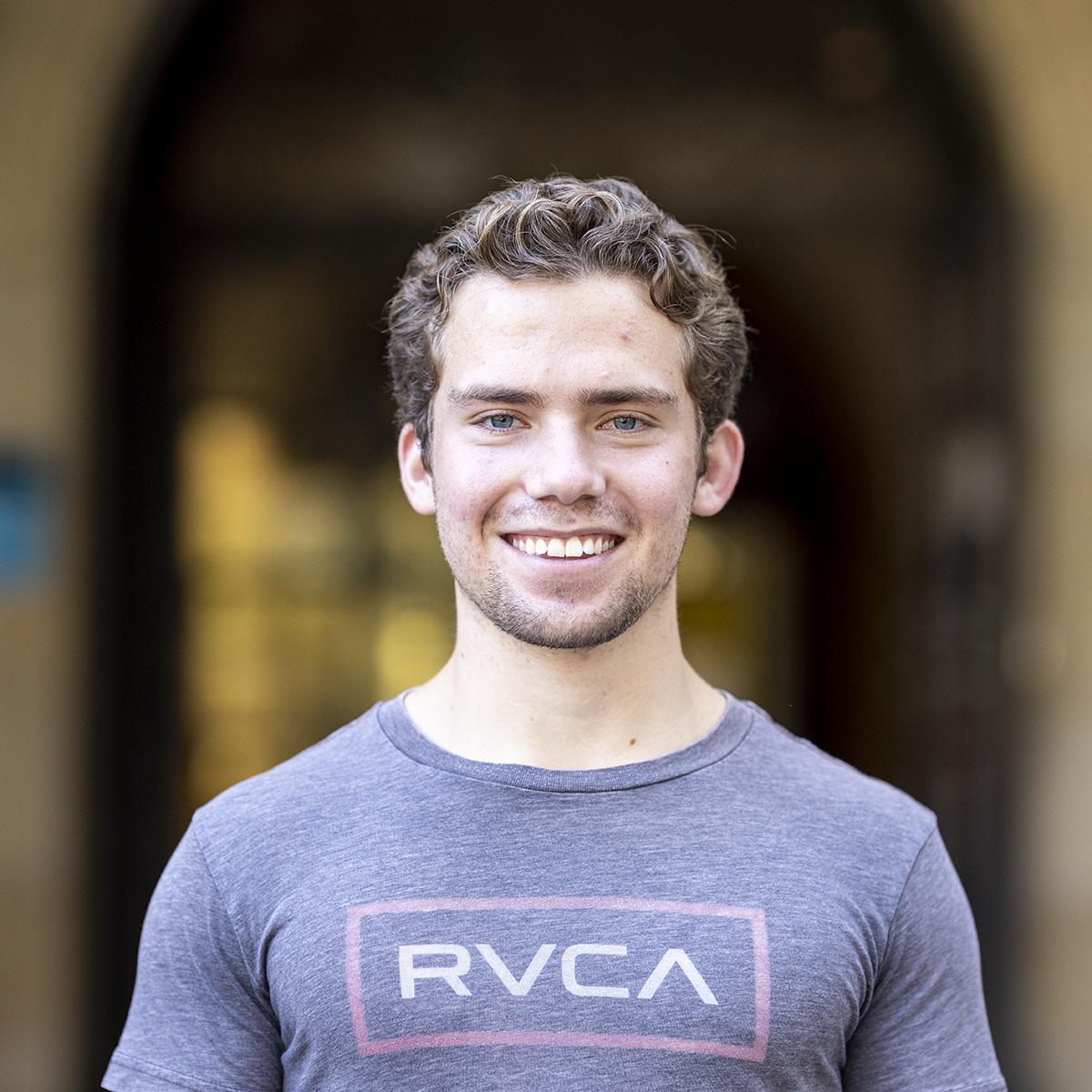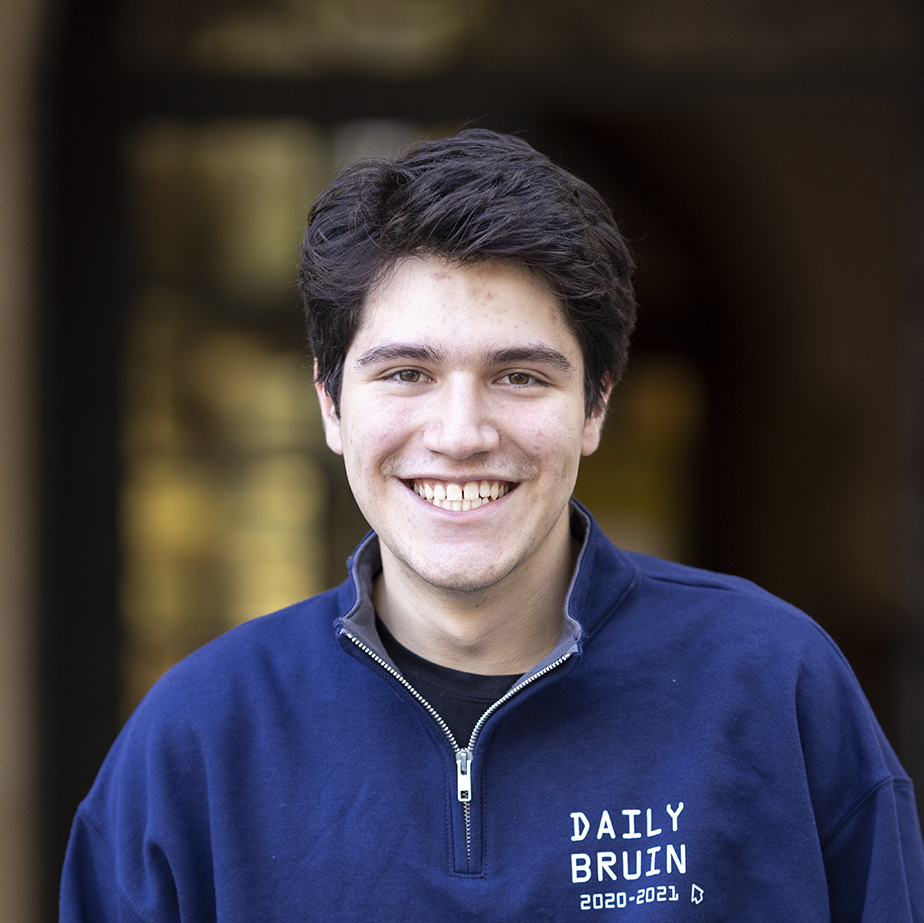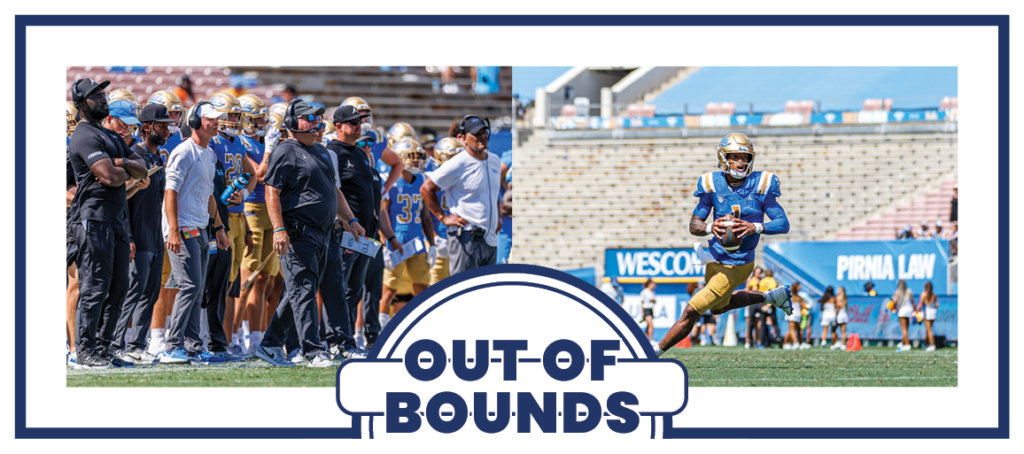 In the first football episode of "Out of Bounds," Daily Bruin's sports podcast, for 2022-2023, Sports Editor Sam Settleman and senior staff writer Jon Christon discuss UCLA's season-opening win over Bowling Green and next week's matchup against Alabama State.
Jon Christon: Hi, my name is Jon Christon, and this is Out of Bounds, Daily Bruin's sports podcast.
JC: Hi, hello everyone. Welcome back to another episode of Out of Bounds. I'm your host, Jon Christon. I'm joined today by Sam Settleman. This is the start of hopefully a weekly football podcast series we'll be doing, recapping each week of UCLA football and previewing the next week. Sam, how do you feel to be on this podcast? And how are you doing today?
Sam Settleman: I'm doing well. I'm just, I'm happy the college football season is finally back. And I'm excited to talk a little bit about UCLA today.
JC: Yeah, Sam was at the game. Boots on the ground reporting from Sam in the press box on a sunny Saturday in Pasadena. Sam, how was the game? But most importantly, how did you beat the heat in the over 100 degree temperature out there in Pasadena?
SS: Thankfully, the press box had air conditioning. So fortunately, I didn't have to deal with much of the heat. But even just being in the Pasadena heat for all of 10 minutes on Saturday made me realize that there was no chance I would be going to that game if I wasn't in the press box. It didn't seem like many fans did either. So that was good for them, at least.
JC: The video of the crowd size has been going around Twitter, I've seen. Not the best look, but I do not blame the fans whatsoever. It did not look like a fun Saturday, a fun way to spend my Saturday. But we're recording this on Labor Day. So if anything happens between now and when this podcast goes up, we do not know about it. So we will not mention it. But as I said, this is the start of a new podcast series we're doing, breaking down football the week before's game and previewing the next week's game. So I thought it'd be fun to start with a little game of The Good, The Bad, The Ugly, where we talk about something good that happened in the game, something bad that happened in the game and something ugly that happened, and there are plenty of ugly things that happened even though UCLA won 45-17 over Bowling Green. So Sam, let's start with you, What good things happened on Saturday?
SS: I'll kick it off with a couple of individual standouts, at least from my perspective. I think you've got to start with running back Zach Charbonnet. He didn't see a huge workload on Saturday – I think probably about what he'll get on an average game basis but didn't exactly have a dominant performance on the stat sheet. Just over 20 carries, five catches as well. But you could tell when he had the ball, you know, he was running with a purpose, breaking tackles. He's got the size. He's got the speed. He's really got everything he needs to be an NFL back. And I think coming into the season, people thought, you know, he's going to be probably the best running back in the conference, if not one of the best in the country at that. And I think he kind of showed a little bit of that on Saturday. And we'll see as the rest of the season progresses if he continues to show that, but he really looks like one of the best players on this team from the get go. And then I think Kazmeir Allen as well – would be hard not to mention him. There was a lot of buzz this offseason – who's going to be that new No. 1 receiver. You lose Kyle Philips, you lose Greg Dulcich, you know, Dorian Thompson-Robinson is going to have a new guy to go to, and people thought maybe Jake Bobo, maybe Kam Brown, maybe Michael Ezeike. But Kazmeir Allen looked to be that guy on Saturday. And that might not be true for the rest of the year, but I think his comfort level with DTR and his comfort level in the offense proved to be a huge advantage for him. Targeted 13 times, 10 catches, 85 yards and a touchdown. For most of his career at UCLA, he's been a home-run hitter type of player for UCLA, but I think he can be an every down guy. And if he keeps it up, he might be the top receiver on this team come December. But I think in terms of past individual standouts, you got to talk about the defense. Gave up 162 yards to Bowling Green, and yes, it is Bowling Green. But Bill McGovern's first game as defensive coordinator, a lot of transfers on the defense, just a lot of new faces in general. And I think they played really well. There's not much you can say that they didn't do well, I think. You know, they only really gave up seven points if you take off the special teams miscues that we'll talk about later. But overall, I think between the linebacking core, and the defensive line even played well, and the secondary didn't really give up much either. So I think it'll be a little different when they play against the tougher opponents, but it'll be interesting to see if they can keep up that pace but wasn't much good beyond that. So Jon, if you want to talk about the bad.
JC: I would love to Sam. One name you did not mention in that good section – you may have mentioned him a little bit but not as one of the topics – is quarterback Dorian Thompson-Robinson. DTR had a good game on paper – over 300 yards, four touchdowns, and he had a lot of good moments – the 68-yard rushing touchdown. A lot of good throws, like you said to Kazmeir Allen, but he also had that interception, which I know this is the bad section, but it was a really ugly interception. Right to the other team trying to force it between four defenders. Just something you can't have from a fifth-year quarterback. He also threw the ball 43 times, which is a little odd for a blowout game like this. Looked to be working through some things. And he didn't have a bad bad game by any means. It just was a little disappointing considering he's coming back for his fifth year, and he didn't look as sharp as he needed to. Hopefully he gets some of those jitters out because it's the first game, but if he plays like this in a Pac-12 game, that interception could be costly, and you just can't be making mistakes like that. Especially not in his fifth year. Other bad: Jake Bobo did not have the game people were expecting. Only three catches for 38 yards, and he had a muffed punt. He did not look comfortable as the punt returner at all. And I'd be shocked if we saw him again out there next week. Especially just because UCLA has a lot of good options at punt returner, even with the departure of Kyle Philips. And I think there's a lot of expectations on him to be this high volume receiver replacing, like I said, Kyle Philips, and he just didn't look great on Saturday. He took that hit earlier on when he was returning a punt, called for a late fair catch. So maybe he was feeling that a little bit. I don't know. I don't want to speculate. Just a little bit disappointing, especially with Logan Loya and Kam Brown out, there was a lot of targets to go around, especially with DTR's 43 pass attempts, and he just didn't quite look like the high-volume receiver we expected him to. And then just overall, the bad was the mistakes they made early in this game. Sam will touch on the special teams more early but the blocked punt – if I can even call it up blocked punt – when Nicholas Barr-Mira got tackled right outside the end zone that led to a Bowling Green touchdown, the Dorian Thompson-Robinson interception, the muffed punt by Jake Bobo. There's just a lot of mistakes, too many mistakes, especially to open the season like this. And I know it sounds like we're, could be nitpicking or anything, but these Chip Kelly teams have not had the best starts to seasons, especially beyond last year with the Cincinnati losses or the Colorado loss in 2020. It just seems like for whatever reason, they are not able to get out of the box without making a few mistakes. And that's just a little worrisome in Chip Kelly's fifth year, especially once the season picks up a little, they enter Pac-12, and they have to face teams like Utah, like Oregon, like USC. These type of mistakes cannot happen. But thankfully, it is just the first game. But these mistakes were ugly, Sam, what else was ugly about this game?
SS: Obviously, I'm going to mostly focus on the special teams here because that was ugly by every definition. You talked about the punt block to kick it off, barely a minute into the game. Really gave Barr-Mira zero chance to get off that punt and quickly a house call the other way. So there's seven points for Bowling Green off the bat. And then the muffed punt at basically UCLA's 10-yard line. Three free points for Bowling Green off of that. And then Barr-Mira also missed two field goal attempts, including one that was pretty much a chip shot from 28 yards out. So that'll be something to keep an eye on, especially considering he had a couple of misses last year that you would have liked to see him make. But they don't really have a ton of options at kicker, so it'll be Barr-Mira the rest of the way, barring any injuries, I would imagine. And then, like you said, Bobo might not get another shot at punt returner. I don't think he looked comfortable at all out there. But just in general, all those special teams mistakes added up to more or less a 16-point swing. I mean, this easily could have been a 51-7 ball game if UCLA's special teams pretty much did its job. And these are mistakes that you can make in a game against Bowling Green and still win by 28 points, but when you get to Pac-12 play and you play an Oregon, you play a Utah, one of those mistakes is going to cost you. Just one of them. We saw it last year with Barr-Mira missing a field goal against Oregon that cost UCLA a chance to go to overtime in that game and potentially pick up a big win. So those are mistakes you can make now but certainly not something you would have liked to see and certainly something that they're going to have to clean up come week two and beyond.
JC: Sam mentioned it, but in week two UCLA will play Alabama State as part of a three-headed nonconference schedule. All against easy opponents. UCLA should start 3-0. They should win next week. But Sam, beyond a win, what should UCLA fans be watching out for next week against Alabama State?
SS: You said it. I mean, this is going to be a 3-0 start to the season, barring disaster pretty much. UCLA certainly shouldn't lose any of these three games. But you really, we talked about a lot, you really just can't make some of these mistakes, whether it's DTR's pick, DTR had a fumble, the special teams mistakes, all those are going to add up against any sort of opponent, and you really want to get those out of the way and make sure you're executing to a much higher degree by the time you're in conference play. So you'd like to see some of those mistakes cleaned up for sure. And even, you know, DTR had a delay of game on fourth and goal that forced the Bruins into a field goal when you would have liked to have a shot at the end zone. That even brought out the boobirds in Pasadena. But yeah, I think obviously UCLA will start 2-0 moving into next week, but hopefully it's by a bigger margin of victory than it was this week.
JC: One thing I know I'll be looking out for is just the offense. This is the fourth straight game they scored over 40 points. Obviously, something's clicking for Chip Kelly. And they kind of said after the game that this wasn't even their full playbook, so just watch for another high-scoring affair.
JC: But that is going to wrap us up here at Out of Bounds. I want to thank Sam for coming on. As always, Out of Bounds is brought to you by the Daily Bruin, UCLA's student newspaper. You can listen to this show and others by the Daily Bruin on Spotify, Apple Podcasts and SoundCloud, and a transcript for this show is always available on dailybruin.com. Thanks, everyone.
Settleman is currently the Sports editor on the football, men's basketball and gymnastics beats. He was previously an assistant editor on the gymnastics, women's soccer, women's golf, men's water polo and women's water polo beats and a contributor on the gymnastics and women's water polo beats.
Settleman is currently the Sports editor on the football, men's basketball and gymnastics beats. He was previously an assistant editor on the gymnastics, women's soccer, women's golf, men's water polo and women's water polo beats and a contributor on the gymnastics and women's water polo beats.
Christon is currently a Sports senior staff writer. He was previously the Sports editor on the men's basketball and football beats and the assistant Sports editor on the women's basketball, softball, men's tennis and women's tennis beats. Christon was previously a contributor on the women's basketball and softball beats.
Christon is currently a Sports senior staff writer. He was previously the Sports editor on the men's basketball and football beats and the assistant Sports editor on the women's basketball, softball, men's tennis and women's tennis beats. Christon was previously a contributor on the women's basketball and softball beats.