UCLA women's volleyball focuses on community among new roster before 2022 season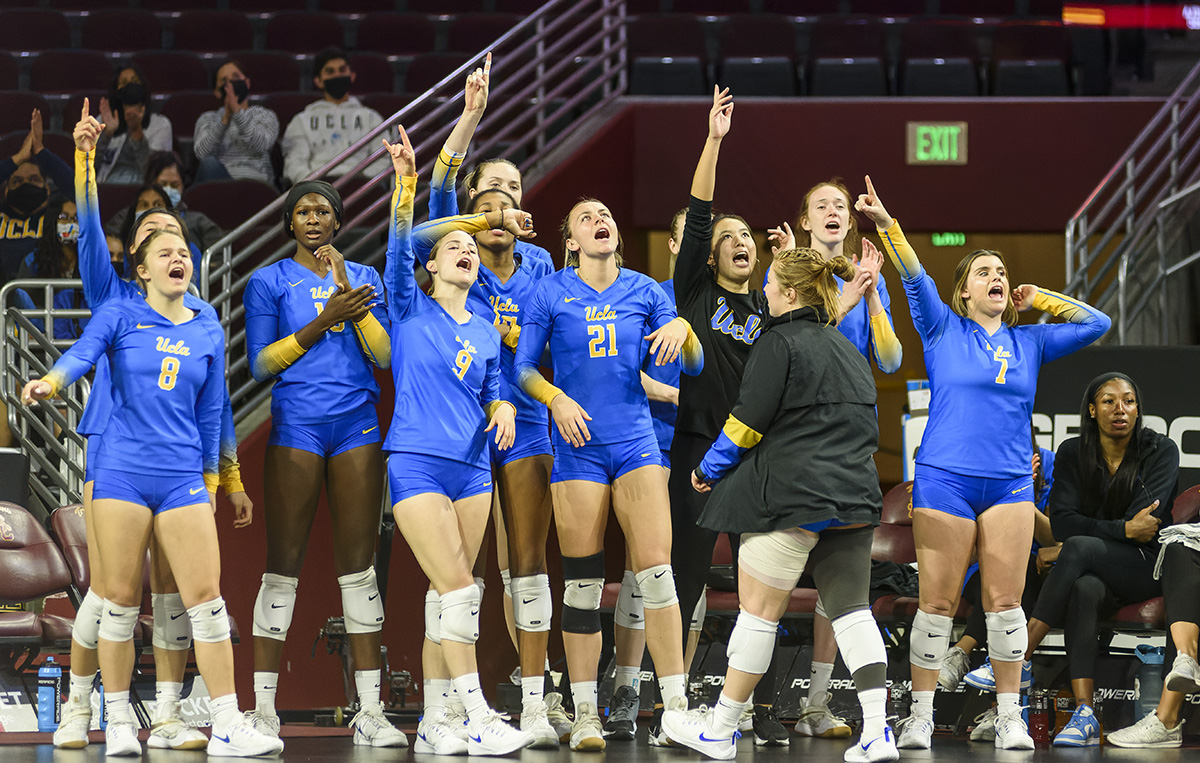 UCLA women's volleyball players watch from the sidelines. The Bruins are heading into the season with back-to-back games against Utah State and Cal Poly. (Bryan Palmero/Daily Bruin senior staff)
Women's Volleyball
---
Utah State
Friday, 6 p.m.
Logan, Utah
No TV info
---
Cal Poly
Saturday, 9 a.m.
Logan, Utah
No TV info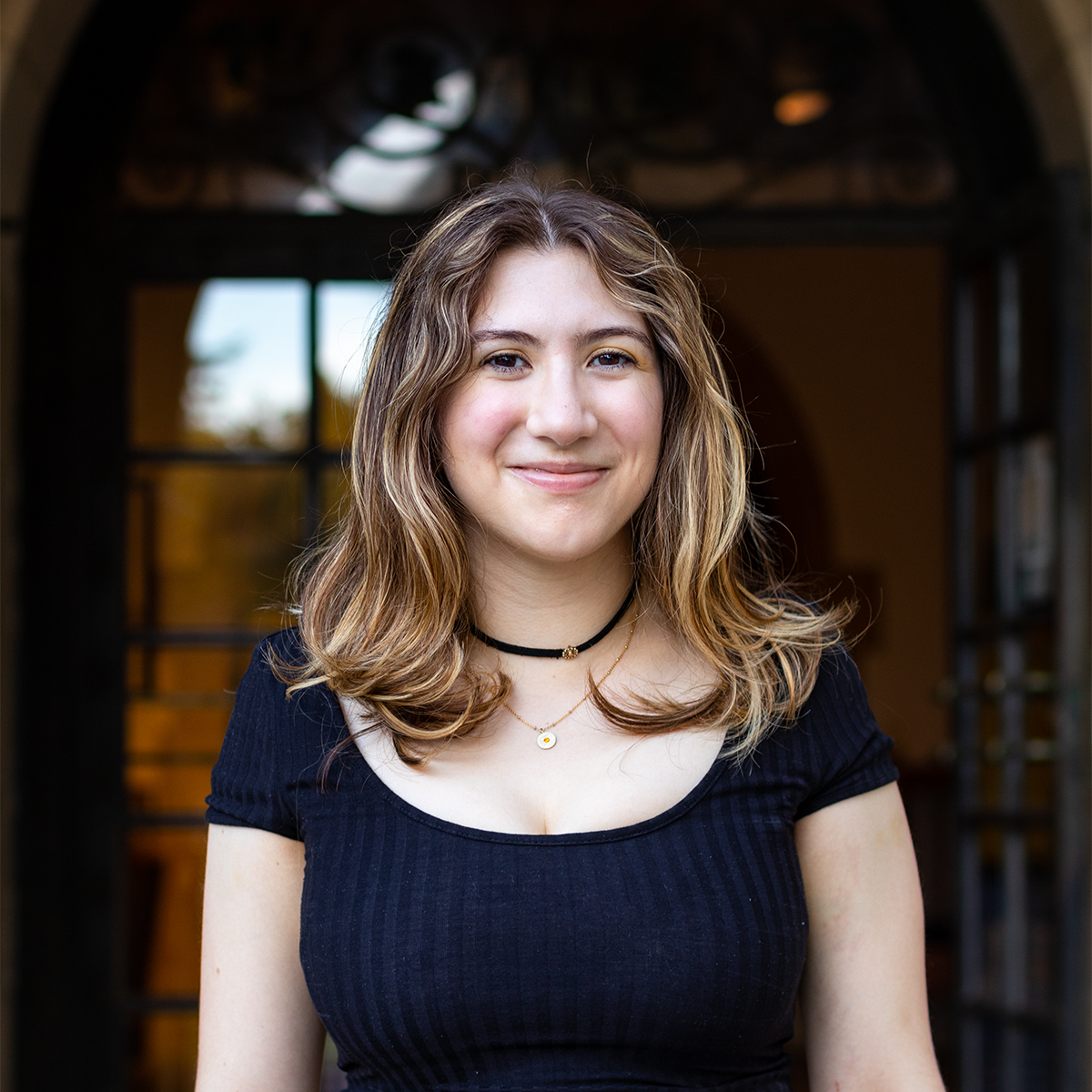 Despite a plethora of roster changes, the Bruins are meshing well together before the season officially commences.
"The chemistry is really good," said coach Michael Sealy. "The returning players really love and appreciate the new freshmen coming in and the transfers that came in. There's a mutual respect and appreciation for each other, so I think it is a good working group as far as the chemistry of the team."
No. 12 UCLA women's volleyball has sought to build community over the last few weeks, redshirt junior middle blocker Anna Dodson said, with the team touting a slew of new freshmen and transfers alongside nine returning players.
That's not to say preseason training has been without its challenges, however. Illness and injury took several players out of the lineup, leaving the team often unable to come together as a whole.
As such, the blue and gold hasn't managed to play a lot of six-on-six volleyball during preseason practice, and Sealy said the Bruins are still working to dial in their offensive and defensive systems.
But according to Dodson, that hasn't dulled team spirit and tenacity.
"We've been really dedicated and really pushing and very gritty in practice," Dodson said. "The way that we realized that there are challenges and that we are bigger than it and able to get through has been really great to see from the team. … I'm very, very excited about the season."
Dodson was an All-Pac-12 team honoree in the fall 2021 season, leading the Bruins with 109 total blocks and a .342 hitting percentage alongside 216 kills, which ranked third on the squad.
Dodson said despite her breakout season in 2021, she's always striving higher.
"I still think of it as a building block," Dodson said. "There's never really a stopping point. It's always pushing, achieving, whatever I can and always looking forward. So, going into the season, it's really about, 'How good can I get? How good can the team get? How can I better the team?'"
Alongside Dodson, graduate student outside hitter/opposite élan McCall and junior outside hitter/opposite Iman Ndiaye are poised to make an early impact with years of collegiate experience under their belts alongside numerous American Volleyball Coaches Association and Pac-12 accolades, including an All-Pac-12 First Team nomination for both McCall and Ndiaye in the 2021 spring season.
Freshman outside hitter/opposite Cheridyn Leverette has also demonstrated her prowess during practice, displaying improvement over the course of the last few weeks, according to Sealy.
Ndiaye said that as a returner, she's concentrated on stepping up and showing up for her team.
"This season I'm really focused on learning how to be a good leader and a good teammate," Ndiaye said. "My most important focus right now is having a competitive spirit so that just by me being present in the gym … other players around me can also be better."
Four straight tournaments on the road await the blue and gold at the start of the season. The Bruins maintain a 49-3 record in season openers all-time and enter this season with their highest preseason ranking since 2018.
And for 2022, UCLA will encounter its first test in the Utah State Invitational, where it is slated to face Utah State and Cal Poly a mere 15 hours apart.
The Bruins haven't faced the Aggies since 2014 and the Mustangs since 2018. But despite the new, formidable opponents, Sealy said the Bruins are taking the season one step at a time.
"We're just trying to go one day at a time," Sealy said. "One of John Wooden's quotes is 'Be quick but don't hurry,' and that's my analogy of where we're at."
Ionescu is currently an assistant Sports editor on the men's volleyball, women's volleyball, swim and dive and rowing beats. She was previously a contributor on the women's tennis beat.
Ionescu is currently an assistant Sports editor on the men's volleyball, women's volleyball, swim and dive and rowing beats. She was previously a contributor on the women's tennis beat.