Out of Bounds: UCLA, USC are Big Ten Bound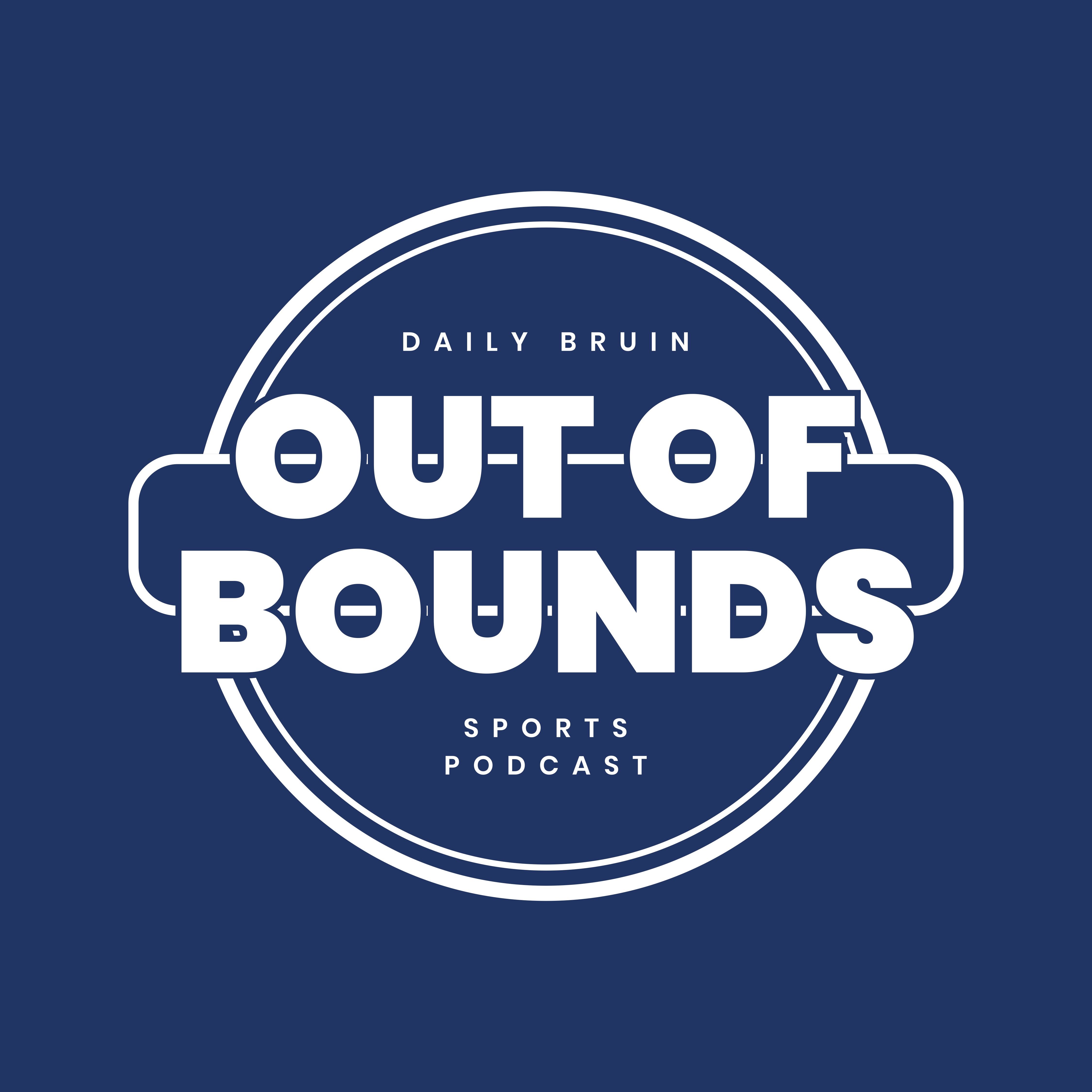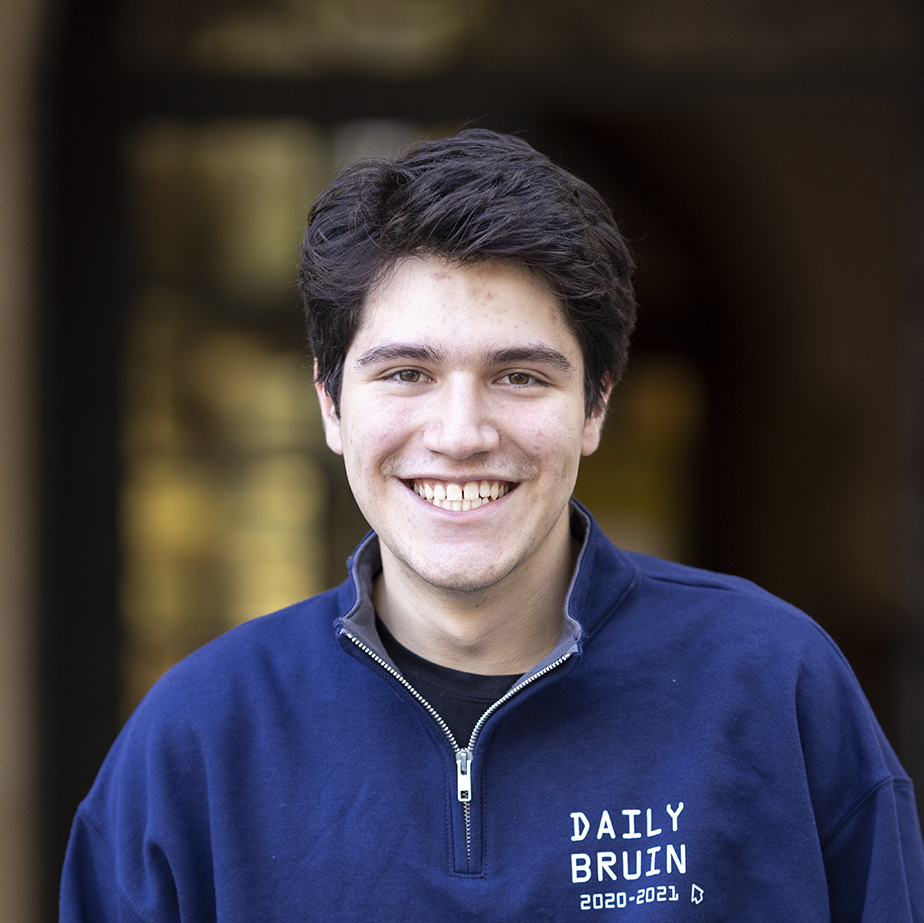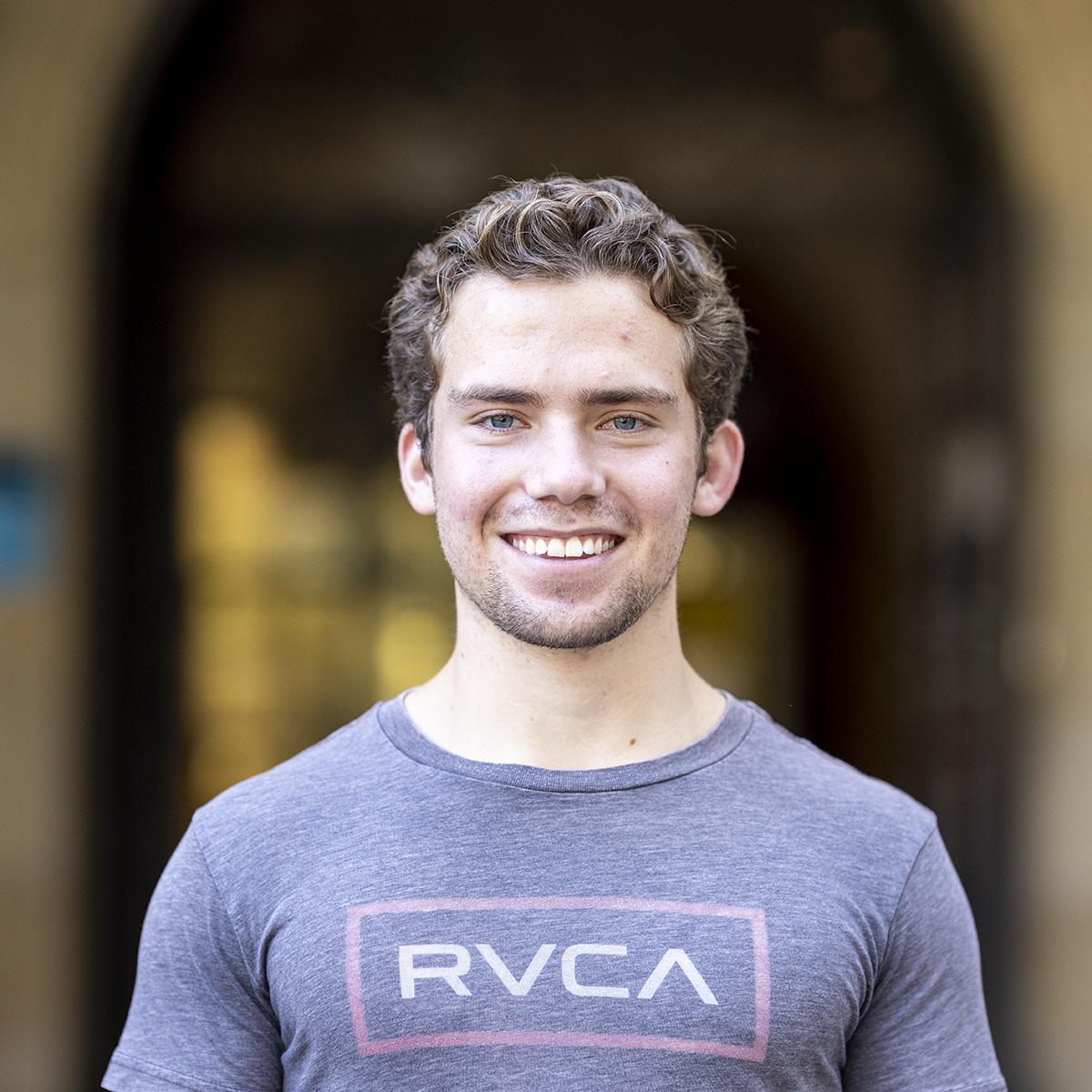 In this episode of "Out of Bounds," Daily Bruin's sports podcast, Sports senior staffer Jon Christon and Sports Editor Sam Settleman discuss UCLA leaving the Pac-12 and joining the Big Ten.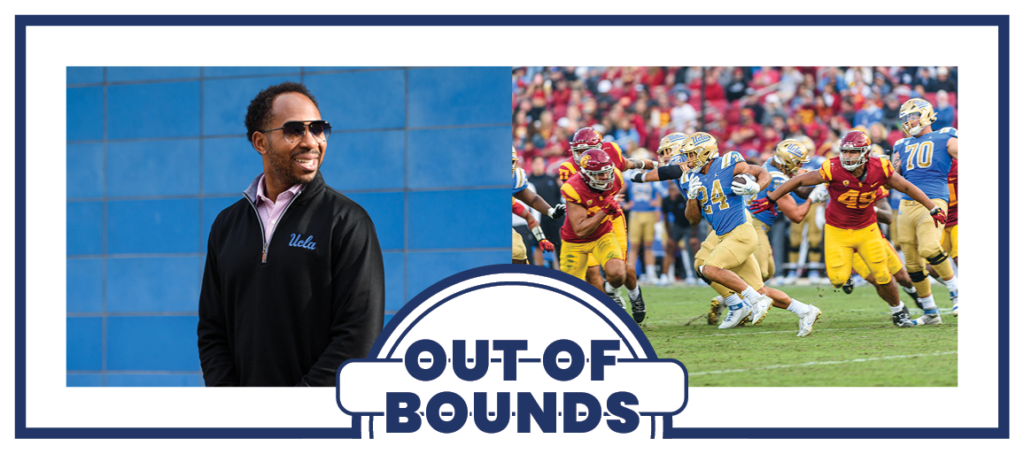 Jon Christon: Hi, my name is Jon Christon, and this is "Out of Bounds," Daily Bruin's sports podcast.
JC: Hello again, everyone. Welcome back to another episode of "Out of Bounds." We have a big episode plan for everyone today. Special Edition– special summer edition. Again, my name is Jon. I'm a Sports senior staff writer here at the Daily Bruin. And I'm joined by Sam Settleman, the new Sports editor Sam, how are you doing today?
Sam Settleman: I'm doing good. I'm coming, recording live from Sweden. And I'm excited to talk about this big topic we got today.
JC: The grind never stops for Sam. But enough hinting around, enough beating around the bush. Time for a big topic: UCLA is joining the Big Ten in 2024. The shocker of the news came out at the end of June. We are just now getting around to talking about it because it still hasn't really set in for me yet. But yeah, as I mentioned, on June 30, it was reported and confirmed that UCLA, USC were going to move to the Big Ten in 2024. Just before we get into any analysis or anything like that, Sam, I want to know what was your initial reaction to this shocker of the news?
SS: Yeah, I mean, you know, Jon, I was driving when this all went down. So I saw the notification, briefly saw it, and I thought this can't be possible, really. And then I read it afterwards. And throughout the day, the news started to come in, and it seems like it was gonna happen. But obviously, surprise, shock was the only logical reaction to something like this because there were no rumors about this beforehand. There was no indication that UCLA was on the move, especially to the Big Ten. And I mean, just thinking about it, just right off the bat, the first thing that came to mind is, I think about the Big Ten, I think about Michigan, Ohio State. I think about snow football games, you think about the Pac-12. You think that 100 degree football games at the Rose Bowl, so certainly a different atmosphere, and certainly not what you would think to be a conventional conference shift. But it is real. And yeah, I don't know, what was your first reaction?
JC: Yeah, well, I had Twitter notifications on for Jon Wilner, the San Jose Mercury News reporter on the Pac-12. And he tweeted something with sources say, "UCLA, USC is on the verge of joining the Big Ten in 2024." And I think he tweeted something earlier that day, like "some news is going to shock people" or "the world is about to change" or something. I didn't know what that meant. And then I saw that, and it didn't really set in and I sent it to a few people. And they're just like, oh, this is interesting. And then like 10 minutes later, I was like, "This is real. This is actually happening. This is huge news." So we got started on a story and all that. But yeah, as you said, this came out of nowhere. No one had been talking about this. If you had told me that day before that this was going to happen, I would not have believed that person. I would have thought they were a lunatic. Because, again, this just doesn't make any logical sense, just on the surface. The Big Ten is, like you said, Michigan, Ohio State, those types of schools, Midwest. Pac-12 is Pacific Ocean, right, perfect for UCLA, one of the oldest conferences and not anymore. But yeah, just shock. Shock is the overwhelming feeling from this move. It still hasn't really set in. Yeah.
SS: Yeah, I mean, it truly came out of nowhere for all of us, I know. And for most people around the country, for sure, and any UCLA fans. But that being said, from UCLA athletic's standpoint, it certainly didn't come out of nowhere for them. There was some consideration put into this beforehand. So, could you just give us some background on why this move was made from UCLA's standpoint?
JC: UCLA did a really good job of keeping this quiet, is one of the main takeaways from all this. They're really acting in secrecy. Nobody reported it until the day of, because it got reported the day they got officially announced. And in an official announcement, a letter from UCLA Chancellor Gene Block and athletic director Martin Jarmond, they used a lot of big words to describe this move, saying it was necessary to support their student athletes. It helps maintain UCLA and its tradition, yada, yada, yada. To me, that's just a lot of buzzwords. If you read through the lines, read between the lines, you can tell this move was made with money as the only sole consideration. UCLA Athletics is over $100 million in debt. That's accumulated over the last three years. This has been reported on from the LA Times, specifically Ben Bolch, that the pandemic hit them hard, they're losing money. And they're on the verge of losing a lot more money, and they needed some change now. And the change to the Big Ten certainly represents a lot more money for UCLA. Big Ten is going to assign a new media rights deal in the near future that's probably going to exceed a billion dollars a year, which means UCLA is going to get anywhere from $60 to $100 million a year in that. By comparison, the Pac-12 in 2019, 2020 distributed only 33 million towards member schools. So that's over double, even by the most conservative estimations. And it's probably going to be closer to triple when it's all said and done. And UCLA can use that money to solve its debt in just a matter of years and really work on using that money elsewhere. But yeah, I said, "money" a bunch, but that is why this move was made. There's no "ifs," "ands," or "buts" about it.
SS: Yeah, you said it. I mean, UCLA made this decision because they couldn't afford not to – literally. I mean, Jarmond has been on record saying that small sports at UCLA, you know, the non-revenue sports, were on the verge of being cut if not, if this move wasn't made and UCLA stayed in the Pac-12 for the foreseeable future. I mean, because at that level of debt, that you're accruing over $100 million in debt over the past three years. It's impossible to invest in those sports beyond men's basketball, and football, the sports that don't make money, but it's also becoming harder and harder to even maintain those sports at all. And obviously, this move was made primarily with the revenue sports in mind. But I'm sure if they hadn't made this move it was going to have a huge effect on the non revenue sports as well. And you look at a school like a program like Stanford, who's had to think about cutting sports in the past couple years. And it's happening across the country, too. So really, this was UCLA's golden ticket to get out of a mountain of debt that they've accrued in the past couple years. And they really had no other choice.
JC: And one thing that's worth to note here is that there is precedent for conference realignment with Texas, Oklahoma, leaving the Big 12 to join the SEC (Southeastern Conference). So you can kind of tell maybe it was going this way, and UCLA wanted to get out in front of it. And it certainly helped that they got a huge check from it as well. But yeah, Sam, you mentioned that this move is definitely made with football and men's basketball in mind. If you look at the reporting, it's basically all about college football and what this means for college football. But what do you think it means for the other 19 varsity sports at UCLA?
SS: Yeah, I mean, the biggest thing you have to think about is travel, right? I mean, you look at a school or a program like football that travels once a week, that's not a huge commitment in terms of traveling. And I mean, when you look at the Pac-12, geographically, the furthest Pac-12 school aside, well, the furthest Pac-12 school from UCLA is 960 miles away. And then you look at the Big Ten, and a couple years in, the closest school aside from USC is going to be 1300 miles away. So it's a huge difference geographically, and it's going to add a lot of time, and money to travel. And when you think about sports like soccer, women's basketball, whatever they may be, that have to travel multiple times a week for those conference schedules, that's going to add up in a big way — not only in terms of money for the program, as a whole, but also in terms of time spent for the student athletes. And the program has talked about efficient transportation methods and the hybrid learning models. But the key to remember is that I mean, these athletes are student athletes first and foremost. And the student is just as important. And so we can talk about hybrid learning models and how they can learn online and how they can learn on the road. But this travel is going to have undoubtedly a huge impact on a lot of those student athletes that have to make regular cross country trips now. But even beyond that, considering the fact that the competition is a lot different in the Big Ten. In a lot of sports, it is comparable. You look at football, Big Ten is obviously strong in football, men's basketball, same goes for that. But you will get teams like women's soccer and softball, who go from some of the top conferences in the country — I mean, Pac-12 is top notch in both of those sports. And those UCLA programs have had great success in those conferences in past years, you know, they're moving to relatively mediocre conferences that don't really provide the same level of competition. So not just travel, but also competition, that's going to have a huge impact on those 19 non-revenue sports at UCLA.
JC: Yeah, Sam, you talked about football, but men's basketball is interesting. I think the debate between Big Ten, Pac-12, what's better, a lot of people will just say Big Ten, just since you look at all their tournament bids and all that and how many teams they routinely get into the NCAA tournament. But I don't think – I think Pac-12 is probably better, but that's neither here nor there. You talk about the road trips, the travel, the geography of all of this, I think when it first happened, part of me was thinking well, the Big Ten isn't done. They're going to add Oregon and Washington or Stanford or Cal and get more West Coast schools so they can have true east-west regions to cut down on that travel, so UCLA could just travel up to Oregon and that will count as a Big Ten conference game. So they don't have to make trips to Maryland and Rutgers and Illinois, just for conference games, especially for the smaller sports that have to play a lot more games than the 12 football games that that team has to. But then it comes out that the Big Ten doesn't want to expand, they don't want to dilute their money any more than they have to. So they're gonna stay at the 16 teams they have now. Which, you know, that's reporting that may not be true, they could just be saying that they're gonna add Notre Dame and Oregon or something. But for right now, that's what it is. And the current West region of the Big Ten is Illinois, Iowa, Minnesota, Nebraska, Northwestern, Purdue and Wisconsin. Now with UCLA and USC joining, they probably cut one of those and move them to the east. So maybe Northwestern or Purdue, those are pretty far east. But the rest of those that's going to be who UCLA plays every year is that's the Big Ten West. And that is not nearly close enough, geographically, to make any load of sense whatsoever. So it's going to be a lot of travel. And maybe in the future, they expand the West Coast, and they actually make true east-west divisions. But it'll be interesting what these creative solutions are that UCLA is mentioning, besides hybrid learning, because travel can only be so efficient, it's still going to be three, four hours in the air, when they should be going to class, stuff like that. So it'll be interesting to see what comes from this and how specific UCLA gets regarding these travel circumstances and how they can help student athletes actually learn and not just make them take hybrid classes and all that.
SS: Yeah, exactly. Obviously, still a lot to be figured out in the coming years as this actually goes into action. But if we zoom out for now, and kind of look at this, in the big picture sense, you think about UCLA and USC are two of the most prominent teams in the Pac-12. So with them out of the picture, and more rumors about other teams on the move, now, what does this mean for the future of the Pac-12? And, really, the collegiate athletics landscape as a whole?
JC: Before we recorded, I did a deep dive on this. Obviously, I paid attention, but I really did just look at a bunch of stuff. And it really changes depending on the source of who's leaking what, what media sources are doing what. As it stands, right now, the Pac-12 is in a current negotiation period with their previous media rights sponsor, so ESPN and Fox, that's going to end on Aug. 4. So it's probably not going to be anything before then in terms of like, teams leaving, them adding teams. There was a report that all the major outlets broke a few days ago, that they were in talks with the Big 12 about all sorts of ideas, the scheduling alliance, full on merger was an idea that was brought up in this reportedly, and apparently those talks ended with no solution in mind. And it doesn't sound like any kind of a merger or anything is happening with the Big 12. It seems like both conferences think they have more leverage. And they probably do in that sense: they're both pretty vulnerable to losing some teams. But it sounds like the financials didn't work out on that. So it's not going to be a merger in the near future. But if Aug. 4 comes and some of the smaller Pac-12 teams aren't happy with the financials there, they could look to join the Big 12. So that's going to be an interesting day to see what happens because you will get schools like Arizona, Arizona State, Colorado and Utah, Big 12 has had their sights on them. So if they don't like the financials, maybe they try to move out ahead of the new media rights deal. So it all kind of hinges on that media rights deal. But so far, again, all the reporting has said the Pac-12 schools that are currently in the Pac-12 want to stay there. And you look at teams like Oregon and Washington are really two high value schools in this scenario, if they want to stay in the Pac-12, that's huge. It doesn't seem like the Big Ten wants them, it doesn't seem like the ACC, SEC, makes sense for them. So if they want to stay in the Pac-12, that is huge, because they both generate over a million viewers a game consistently. And you get the Seattle market, Pacific Northwest market, that's pretty big. So that's not something that's not insignificant whatsoever. And then if they really do think they're in a position of strength, they could look to expand. There's been talks that they might want to poach a few Big 12 teams, I don't think that's true. I don't think adding like Oklahoma State or Texas Tech makes any sense. But what does make sense is maybe adding. Looking south, adding San Diego State, I think that one makes a lot of sense. They're a huge school. They already have a great athletic department. You put a Power Five label on them, they're gonna get even better. And then from there, you can look to other Mountain West schools like Fresno State, Boise State. I really like the idea of UNLV because it's obviously the Las Vegas market. They have good facilities. They're just kind of like a sleeping giant right now in men's basketball and football, so I think that could definitely be interesting. But obviously, these talks are all years away, months away and all of that. I don't think anything's going to happen in the near future. Just wait and see what happens because the college football/college sports landscape are not the same as they were a month ago, and it's never going to go back to that. That's one thing important to keep in mind.
SS: Yeah, I mean, you hinted at it. This move of UCLA and USC going to the Big Ten is just the beginning of what likely will be a huge chain of changes in the conference landscape for college athletics. And it might not be tomorrow, it might not be in a week, but it's certainly going to happen at some point. But I mean, just in general, it's crazy to think about how much the landscape has changed over the last year. I mean, you think about about a year ago, this time last year, name, image and likeness was being introduced and those laws were changing. And you think about the impact that that's had in just a year on everything and recruiting and all that. So yeah, now as the conferences start to shift as well, I think there'll be a lot more changes in the coming months and years. So it'll be interesting to watch.
JC: And that's a little disappointing putting on my fan hat. Obviously, we grew up or I know I did as a Pac-12 fan. Growing up in Oregon, I just always watched Pac-12 – they were my local team – so it kind of is disappointing to see all this. I know just fans aren't thrilled with this because they want to keep it the way it was, because it was cool having the Pac-12, one of the oldest conferences, be as strong as it was. But we're now in the future. And the future is a scary place sometimes, and here we are. But that is going to wrap us up for a quick little summer edition of this episode of "Out of Bounds." I want to thank Sam for coming on with me all the way from Sweden. I want to thank Kyle for producing this podcast. He's been a big help in all of this. Yeah, big, big news. Big episodes on the way as well. Yeah, thanks everyone for listening. "Out of Bounds" is brought to you by the Daily Bruin, UCLA's student newspaper. You can listen to this show and others by the Daily Bruin on Spotify, Apple, Podcasts and SoundCloud. And a transcript for this show is always available at dailybruin.com. Thanks, everyone.
Christon is currently a Sports senior staff writer. He was previously the Sports editor on the men's basketball and football beats and the assistant Sports editor on the women's basketball, softball, men's tennis and women's tennis beats. Christon was previously a contributor on the women's basketball and softball beats.
Christon is currently a Sports senior staff writer. He was previously the Sports editor on the men's basketball and football beats and the assistant Sports editor on the women's basketball, softball, men's tennis and women's tennis beats. Christon was previously a contributor on the women's basketball and softball beats.
Settleman is currently the Sports editor on the football, men's basketball and gymnastics beats. He was previously an assistant editor on the gymnastics, women's soccer, women's golf, men's water polo and women's water polo beats and a contributor on the gymnastics and women's water polo beats.
Settleman is currently the Sports editor on the football, men's basketball and gymnastics beats. He was previously an assistant editor on the gymnastics, women's soccer, women's golf, men's water polo and women's water polo beats and a contributor on the gymnastics and women's water polo beats.