Opinion: Voters must defend district attorneys reforming criminal justice system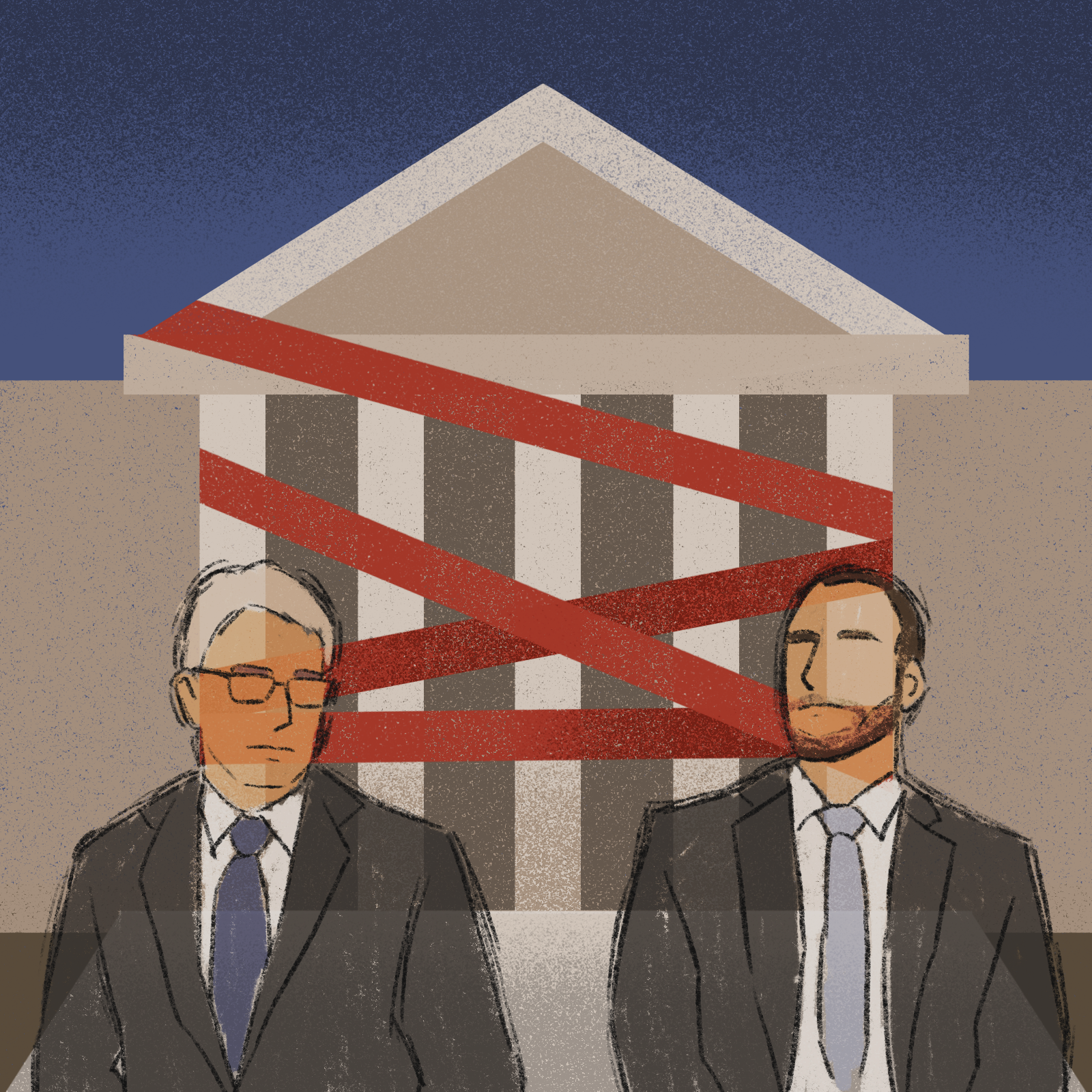 (Isabella Lee/Illustrations director)
For a country that prides itself on liberty, we've done a good job of taking it away from those accused of breaking the law.
With around 2 million people estimated to be in United States prisons or jails – more than 20% of the global prison population – the United States leads the world in putting people behind bars.
A new wave of reform-minded or "progressive" district attorneys are working to reverse this trend and build a criminal justice system that doesn't rely on incarceration – a concept we must support and recognize as the future of American justice.
In the criminal justice process, prosecutors are one of the most influential players. Nobody ends up behind bars without encountering a prosecutor. District attorneys are elected as the head public prosecutor, setting policies that determine how the limited budget and manpower of local district attorney offices are used to maximize public safety.
Recently, progressive district attorneys have been using these powers to improve the criminal justice system by transitioning from punitive to preventative forms of justice. Policies such as ending cash bail, not trying minors as adults and not prosecuting some cases of drug possession allow valuable time and money to be focused on prosecuting crimes that present a serious danger to communities.
Instead of using their discretion to incarcerate more people, reform-minded district attorneys aim to use their power to prevent crime without senselessly putting people behind bars.
Miriam Krinsky is the executive director of Fair and Just Prosecution, an organization that connects and educates reform-minded prosecutors. She said this generation of reform-minded prosecutors is driven by the failed tough-on-crime mindset that dominated the 1980s and 1990s, when punishment was favored over treatment or prevention. Krinsky added that these policies often meant people of color were disproportionately incarcerated for minor crimes.
"We need to address those racial inequities, we need to rebuild those bonds of trust, and we need to show our communities that we're not going to simply give up on people at the first sign of struggle," Krinsky said.
Reform-minded prosecution is popular across the political spectrum and goes beyond liberal voters. According to the Prison Policy Initiative, our system of mass incarceration means millions of Americans in prison and on parole or probation are under the direct supervision of the government at a cost of over $80 billion dollars per year as of 2017. Reform-minded prosecutors would work toward making the government smaller and less expensive, which is a cornerstone of conservative thinking.
Amid the hyperpolarized American political climate, lowering the prison population presents a refreshing opportunity for agreement.
Ken Matsunaga, a second-year environmental science student, said he feels the American criminal justice system puts too many people behind bars and isn't safer as a result. He said he would support a reform-minded prosecutor if given the opportunity.
But, just recently, one of these reform-minded district attorneys was voted out of office – and without good reason.
Chesa Boudin, the former San Francisco district attorney who made headlines for putting these reforms into practice, faced a recall that ousted him from office last month.
The recall in San Francisco was popularized by a narrative of rampant violent crime. According to crime data from the SFPD, property theft increased during Boudin's tenure. Nevertheless, violent crimes such as assault and robbery stayed roughly the same, while the increased homicide rates kept pace with other large American cities during Boudin's term.
"He (Boudin) is not a reformer and never was. Hes (he's) destructive, vengeful and had no intention of making actual, meaningful changes to the criminal justice system, rather, to destroy it from within," said Richie Greenberg, an organizer on the Recall Chesa Boudin committee, in an emailed statement.
As with most recalls, the campaign attacked Boudin as a person, not the reforms he put in place. Instead of being an election about issues, it centered around drama.
Recalls in California are an expensive waste of time, a way of letting angry voters get a do-over. There's a reason why recall elections are limited to only state and local officials. If presidential candidates could be recalled, American politics would be a roller coaster of constant, back-to-back recall elections.
Boudin's loss doesn't present a death sentence for similar prosecutors. Instead, it shows how recalls enable a wealthy opposition to redo an election and hijack popular ideas of criminal justice reform.
Perceiving these setbacks as general public disapproval with reform-minded prosecutors ignores the recent successes similar prosecutors have had across the state. Diana Becton, Kim Foxx and Mark Dupree Sr. are just a few of the reform candidates who won their most recent election. These popular candidates continue to make changes that reverse old patterns of incarceration.
Los Angeles voters may soon get to weigh in on the district attorney debate. George Gascón, the progressive district attorney in LA, is facing a recall, as organizers recently announced they have collected enough signatures to be on the ballot.
Angelenos must take this opportunity to defend a candidate who embraces criminal justice reform and takes a stand against the wealthy interests of those who are fearful of change.
Making communities safer doesn't have to mean sending people to jail at the first sign of conflict. Even amid recent setbacks, reform-minded prosecutors will continue to lead the country toward a justice system that delivers safety – not just prison sentences.