Campus Queries: What is monkeypox, and what preventative measures exist?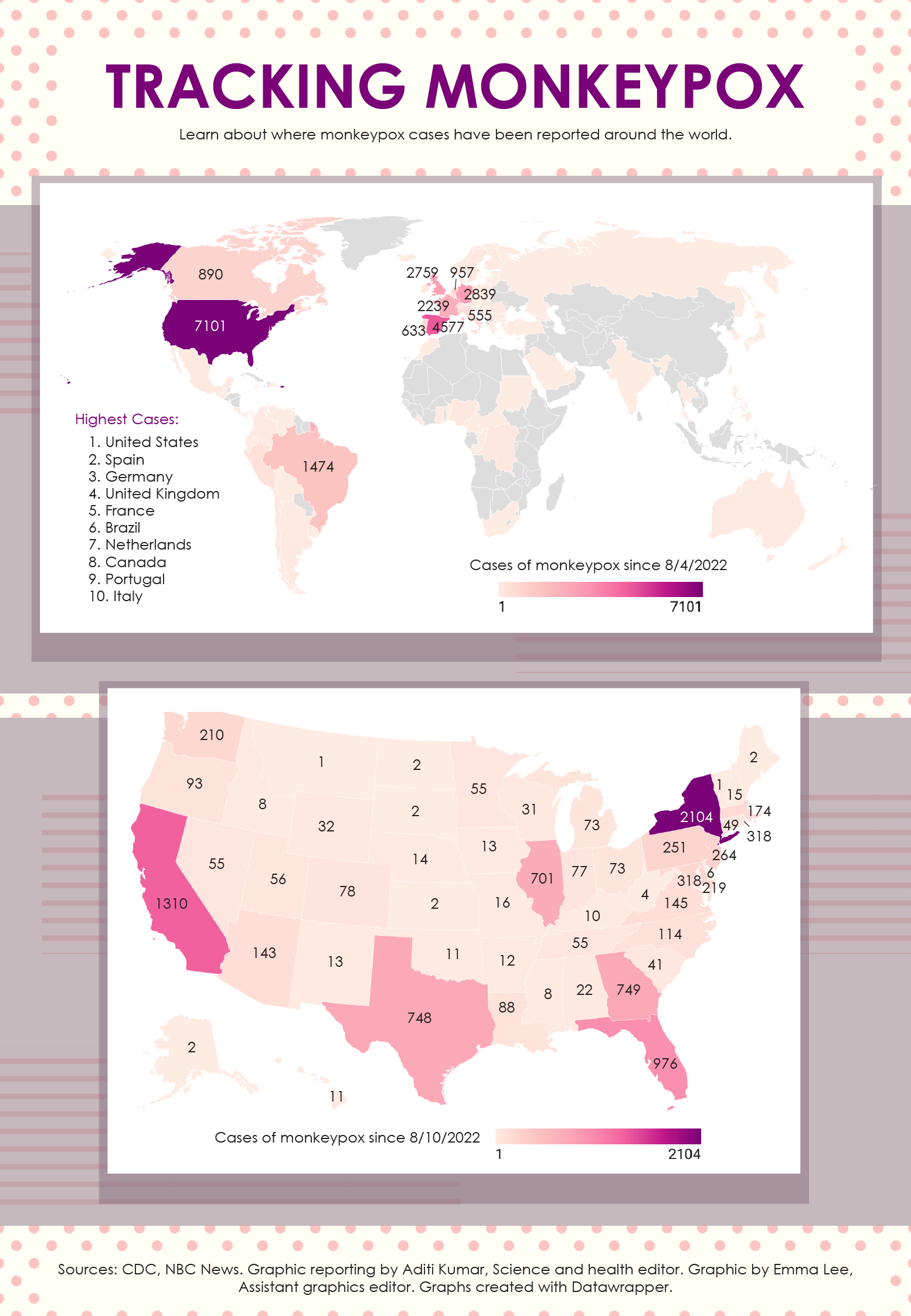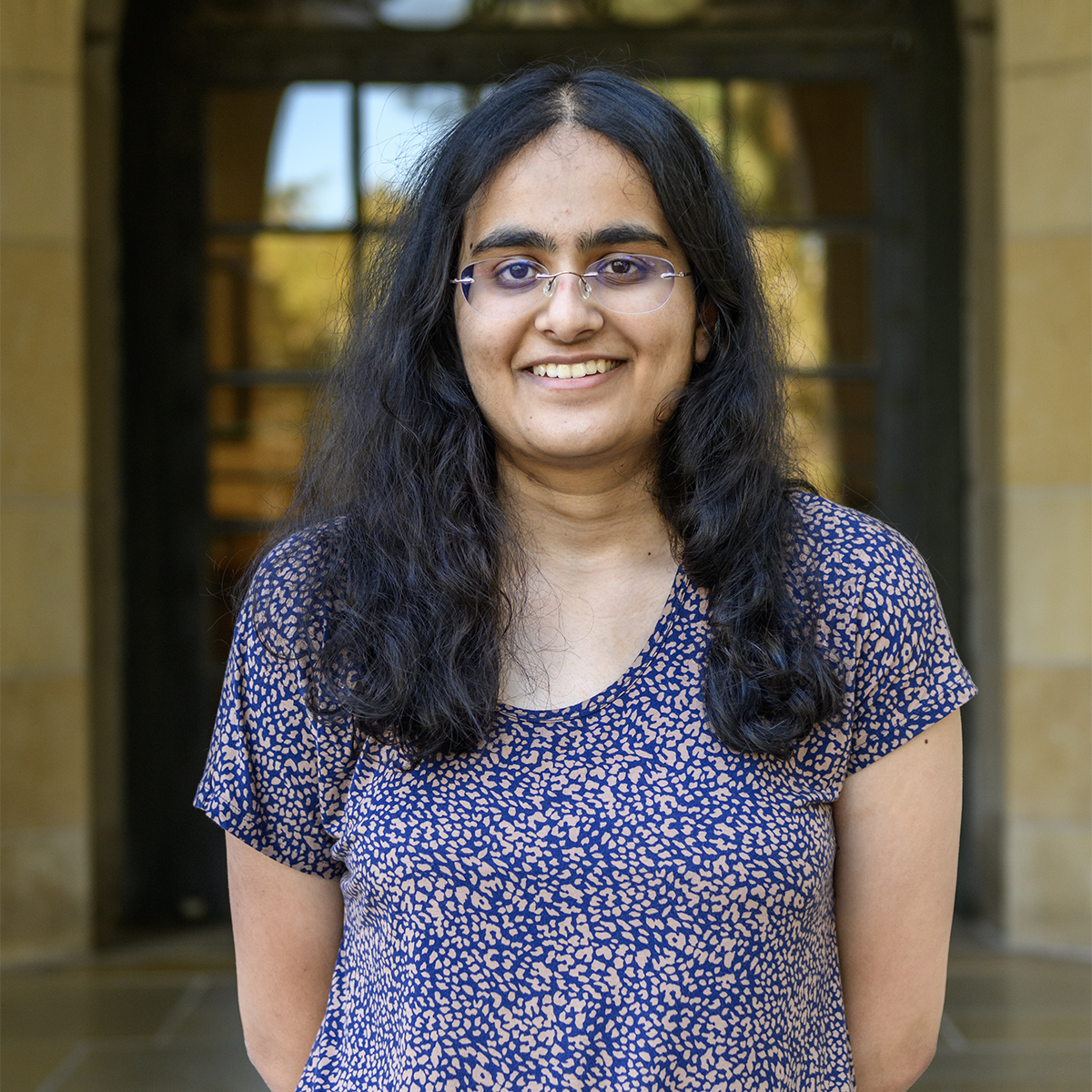 This post was updated 8/14/2022 at 8:12 p.m.

Campus Queries is a series in which Daily Bruin readers and staff present science-related questions for UCLA professors and experts to answer.
Q: What is the 2022 monkeypox outbreak, and have cases changed compared to previous outbreaks of monkeypox?
A: The 2022 monkeypox outbreak began in May with the first confirmed new cases identified in the UK.
On Aug. 4, the United States declared the monkeypox outbreak a public health emergency, two weeks after the World Health Organization declared it a public health emergency of international concern, according to STAT News. Los Angeles County had declared it a local emergency two days prior, according to the Los Angeles Times. As of Friday, there were 1,945 confirmed cases of monkeypox in California, according to the Centers for Disease Control and Prevention .
Dr. Dan Uslan, co-chief infection prevention officer for UCLA Health and clinical chief of infectious diseases, said monkeypox is from the family of viruses called poxviruses, which smallpox also belongs to. He added that its name comes from its initial discovery in a group of laboratory monkeys in Denmark and it is typically transmitted to humans from ground mammals such as prairie dogs.
Uslan said the U.S. has seen cases of monkeypox in the past, including a 2003 outbreak in which at least 40 people were infected after coming into contact with animals imported from Ghana, and in 2021, where two people were infected after traveling from Nigeria. In both 2003 and 2021, those who were in close contact with the infected individuals were not infected themselves, he added.
"What has been different in the current outbreak is that many of the cases have been associated with sexual contact and transmitted via that route," Uslan said. "That's not something that has been seen previously with the other cases that we've seen in the United States."
Nicole Hoff, assistant adjunct professor in epidemiology who has worked in the Democratic Republic of the Congo for over a decade, said human-to-human transmission has not been commonly seen in countries such as the DRC where monkeypox is endemic, which means cases of monkeypox are reported year-round.
"In the surveillance for endemic countries, it's really about identifying the cases," Hoff said. "I think a lot of the focus has just been finding cases as opposed to really understanding the transmission."
Uslan added that during the current outbreak, it has typically been transmitted through close contact with an infected individual and the lesions on their skin.
Hoff said in the DRC, one to three days after initial infection, a patient could experience fever and enlarged lymph nodes. After day three – the most infectious stage of the disease – they begin to see lesions on their extremities, such as the palms of hands and soles of feet. With the most recent outbreak, there have been reports of genital lesions, she added. Lesions typically persist for 10 to 20 days before healing.
Q: What preventative and treatment options currently exist for monkeypox?
A: Currently, there are two vaccines approved for use with monkeypox in the U.S., Uslan said, adding that the vaccine widely used by health departments is Jynneos. He added that the other vaccine – an older smallpox vaccine – is not being used as widely because of its association with more side effects.
The government is prioritizing the administration of Jynneos to groups that have been identified as being at high risk of infection in the current U.S. outbreak, including men who have sex with men, individuals with prior sexually transmitted infections and individuals who are taking HIV pre-exposure prophylaxis, Uslan added.
Timothy Brewer, a professor of epidemiology and medicine, said Jynneos is safe to use in individuals who are immunocompromised, pregnant or have severe skin disease such as eczema and exfoliative skin diseases.
The Food and Drug Administration issued an emergency use authorization for Jynneos on Tuesday.
Uslan said though administering the smallpox vaccine could provide protection against monkeypox, it is unknown whether people who received the smallpox vaccine before it was discontinued will still be protected and to what degree. He added that a UCLA study done in the DRC showed that as the rate of smallpox vaccination decreased, the rate of monkeypox incidence increased.
Brewer said there were infected individuals in the 2003 outbreak of monkeypox who had been vaccinated against smallpox, a program that had been discontinued in the U.S. since 1972, according to the Children's Hospital of Philadelphia.
"At least in that particular outbreak, a previous smallpox vaccination did not prevent infection from occurring in some individuals," Brewer said.
Monkeypox typically does not require treatment, Uslan said, adding that individuals can be hospitalized for treatment of painful lesions. He added that there are antiviral medications available that can be used against monkeypox, with the most widely studied being TPOXX. However, TPOXX is only available through an investigational new drug process being conducted at institutions such as UCLA, Uslan said.
Q: How does this outbreak compare to the COVID-19 outbreak in 2020, and how do you think that affected the response to this outbreak?
A: Uslan said the COVID-19 and monkeypox viruses are similar in that they are emerging viruses the world did not know much about initially. Though doctors have known about monkeypox for years, there has been limited research on monkeypox, he added.
Hoff added that many of the materials she has used in her research regarding monkeypox were published before 2010.
Brewer said he believes the COVID-19 pandemic did not greatly affect the response to the monkeypox outbreak. He added that the approach to the current outbreak is based on what was learned from eliminating smallpox, as smallpox and monkeypox are from the same family of viruses.
Similar to the COVID-19 outbreak, the current outbreak has continually surprised her because of the rising number of cases, Hoff said.
"I think that this won't be the last outbreak we see, and, certainly, there will be more that come," she said.
Kumar is a News senior staff reporter for the Bruin. She was previously the 2022-2023 science and health editor and a contributor for the science and health beat and a Graphics staff member. She is also a fourth-year bioengineering student minoring in bioinformatics.
Kumar is a News senior staff reporter for the Bruin. She was previously the 2022-2023 science and health editor and a contributor for the science and health beat and a Graphics staff member. She is also a fourth-year bioengineering student minoring in bioinformatics.