UCLA women's basketball top-ranked recruiting class arrives on campus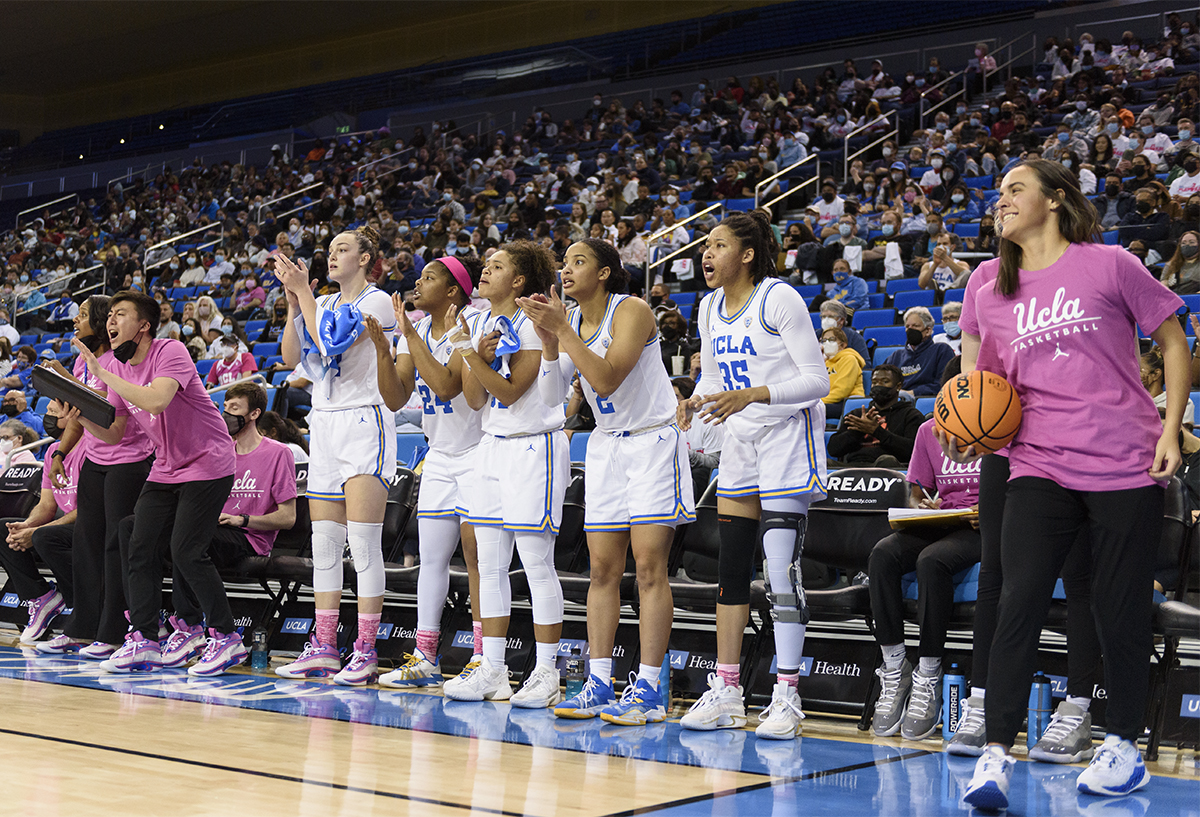 Members of the UCLA women's basketball team cheer on the blue and gold at Pauley Pavilion. The Bruins have welcomed five incoming freshmen to Westwood for summer training this past month. (Marie Goldfarb/Daily Bruin)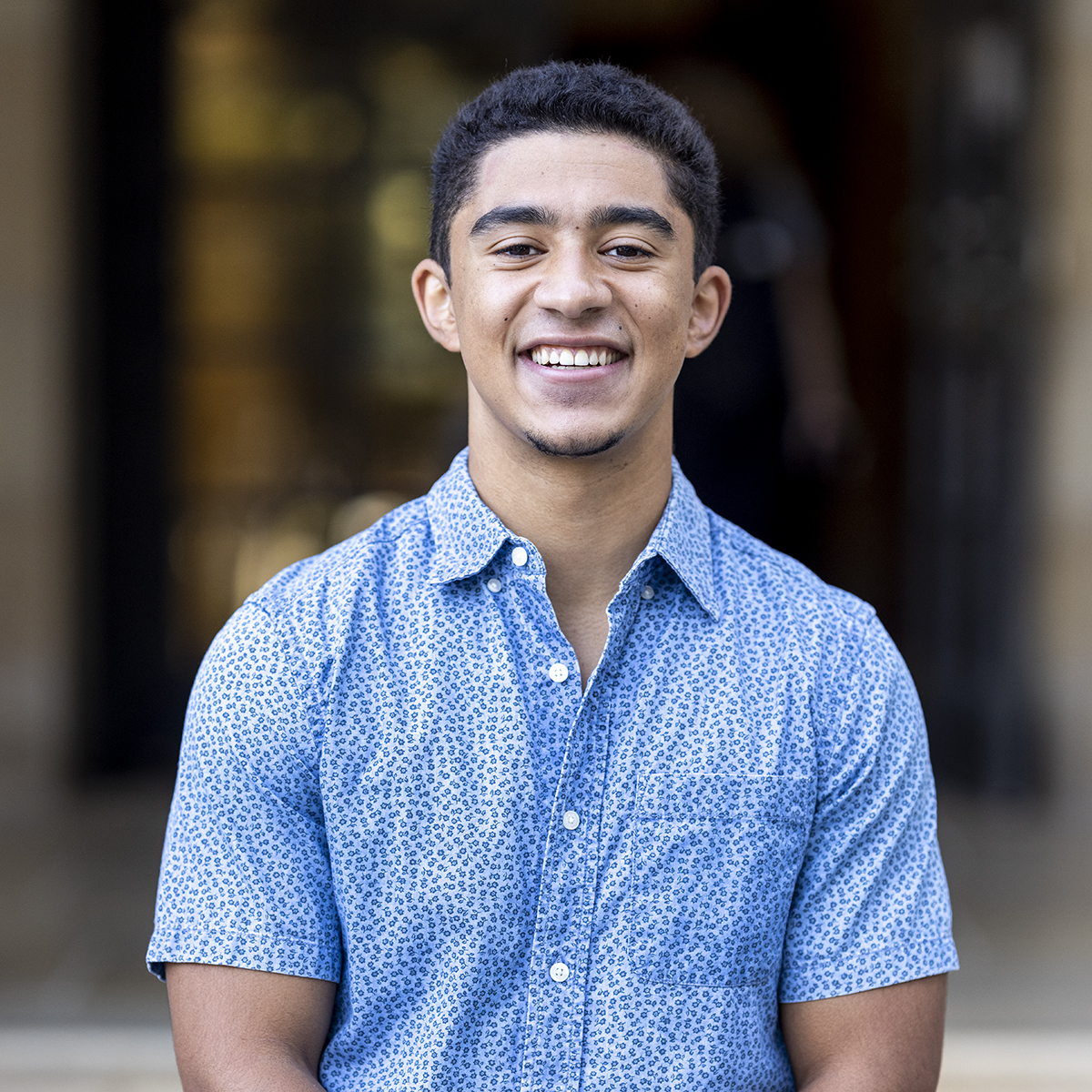 This post was updated August 7 at 8:50 p.m.
The future of UCLA women's basketball has arrived in Westwood.
All five members of the Bruins' top-ranked 2022 recruiting class moved into their on-campus housing arrangements in July, kicking off their time with the blue and gold program with summer workouts.
Coach Cori Close said she is thrilled with the arrival of the new Bruins.
"I'm just so excited about who they are, their perspective, what they bring and their commitment to excellence," Close said. "They're very competitive, driven people, and they came here because they believe we have a really good plan to make them great, collectively, as well as their individual goals."
Incoming freshmen guards Kiki Rice and Londynn Jones and forwards Gabriela Jaquez and Christeen Iwuala all arrived in Westwood in the beginning of July, prior to the first official day of summer workouts on July 13. The fifth and final member of the class – forward Lina Sontag – arrived in Westwood on July 26 from her home nation of Germany.
For Rice – the No. 2 recruit in the nation – her first few weeks in Southern California involved more than just UCLA activities after making her trip from the East Coast. The Washington, D.C. native took a break from her early time in Westwood to collect her Gatorade Female Athlete of the Year award at the 2022 Gatorade Athlete of the Year Award Show. After receiving the coveted accolade, the Bruin attended the ESPYS on July 20.
After her first week and a half in Westwood, Rice said it was a tough decision choosing UCLA because of its distance from her family on the East Coast, but she ultimately deemed the Bruins her best overall opportunity.
"It's not easy to see my family, but I really wanted to make the best decision for me," Rice said. "I thought that UCLA, the coaches, the team, that was a special environment, and I thought that I could really be developed into the player and the young woman that I hope to be developed into. … I didn't want to let distance prevent me from making what I felt was the best decision."
When asked what she's focusing on the most during the first offseason of her collegiate career, Rice said she's adjusting to the differences in play style at the collegiate level.
"There's a big difference between high school and AAU (Amateur Athletic Union) basketball and college basketball, so I think just getting new tendencies and the speed of the game at college, it's a lot faster," Rice said. "We play up and down – a style and transition I love to play – but it's just another level in college."
Rice, fellow McDonald's All-American game co-MVP Jaquez and the rest of the incoming class got their first experiences getting coached by Close in early summer practices thus far, but the 12-year coach of the Bruins hasn't always been around for summer workouts.
After spending the past five summers working with USA basketball, Close said it was important that she be in Westwood this offseason to help her program bounce back from the pandemic and injury-led challenges of the past few seasons.
"We've been through so much the last three years, from not being able to bring over our freshmen during the pandemic to being the school that was out the longest," Close said. "Just so much adversity we've had to go through, so it's truly my absolute priority to be here, present, and to do the best I can to invest in our foundation."
In addition to the incoming freshmen, the blue and gold gained a new member on the coaching staff with former Bruin guard Jaelynn Penn becoming the newest graduate assistant for the UCLA program.
Penn said she hoped to receive an invite to a WNBA team's training camp after her lone season with the Bruins but added that this new role gives her a chance to stay connected to the sport of basketball.
"After the season, my main goal was trying to play in the WNBA," Penn said. "Without this (coaching opportunity), I'd probably be at home. … It's cool to be around the game that you love and still learn, so I'm super grateful for that."
With new faces on the roster and within the coaching staff, Close said she hopes spending the summer together will help build championship-level camaraderie.
"I just think you look at any championship-level team, their connection deepens their commitment," Close said. "You have to really, parallelwise, build that connection, build that trust, build that synergy, so that you're doing something stronger as a team, as a unit, than you could ever do individually."
Carlson is currently a staffer on the women's basketball and softball beats. He was previously a reporter on the men's golf beat.
Carlson is currently a staffer on the women's basketball and softball beats. He was previously a reporter on the men's golf beat.