195CE courses generate opportunities, cost-related challenges for students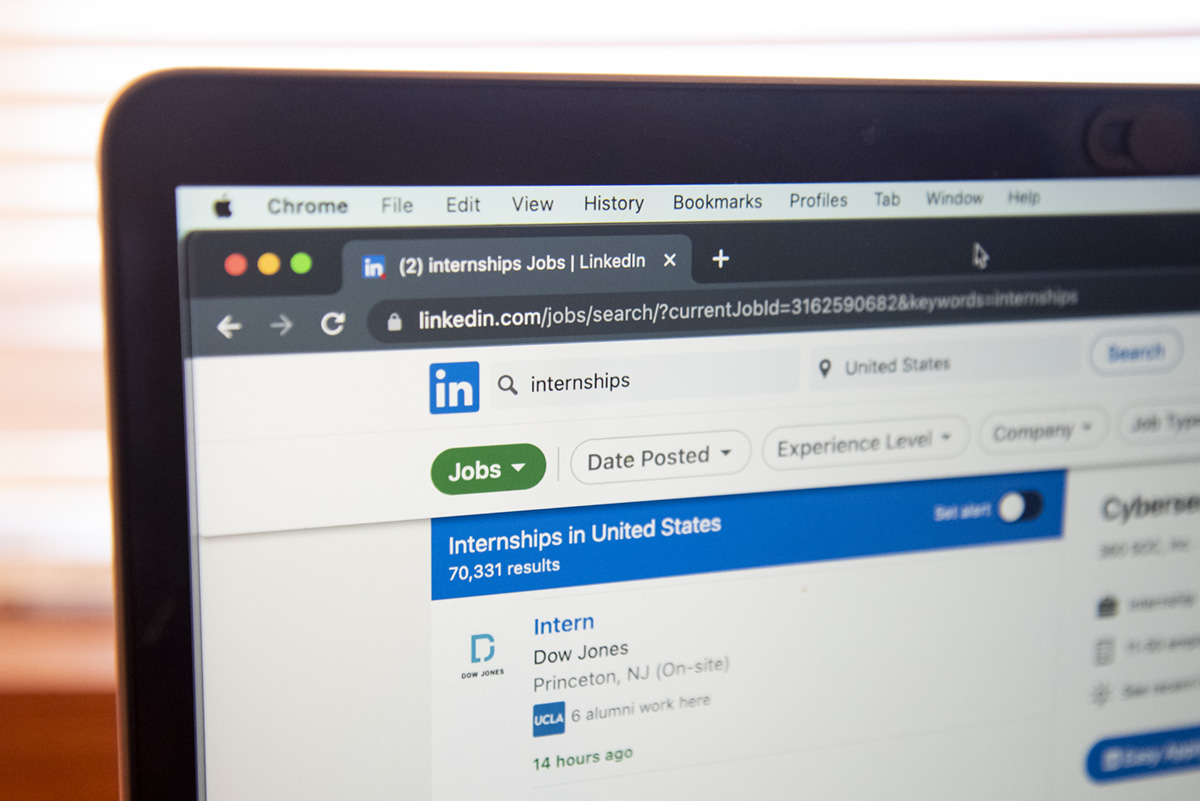 A computer screen shows internship results on LinkedIn. Students in internships pay around $1,116 for 195CE courses in the summer in exchange for four units of academic credit. (Anika Chakrabarti/Photo editor)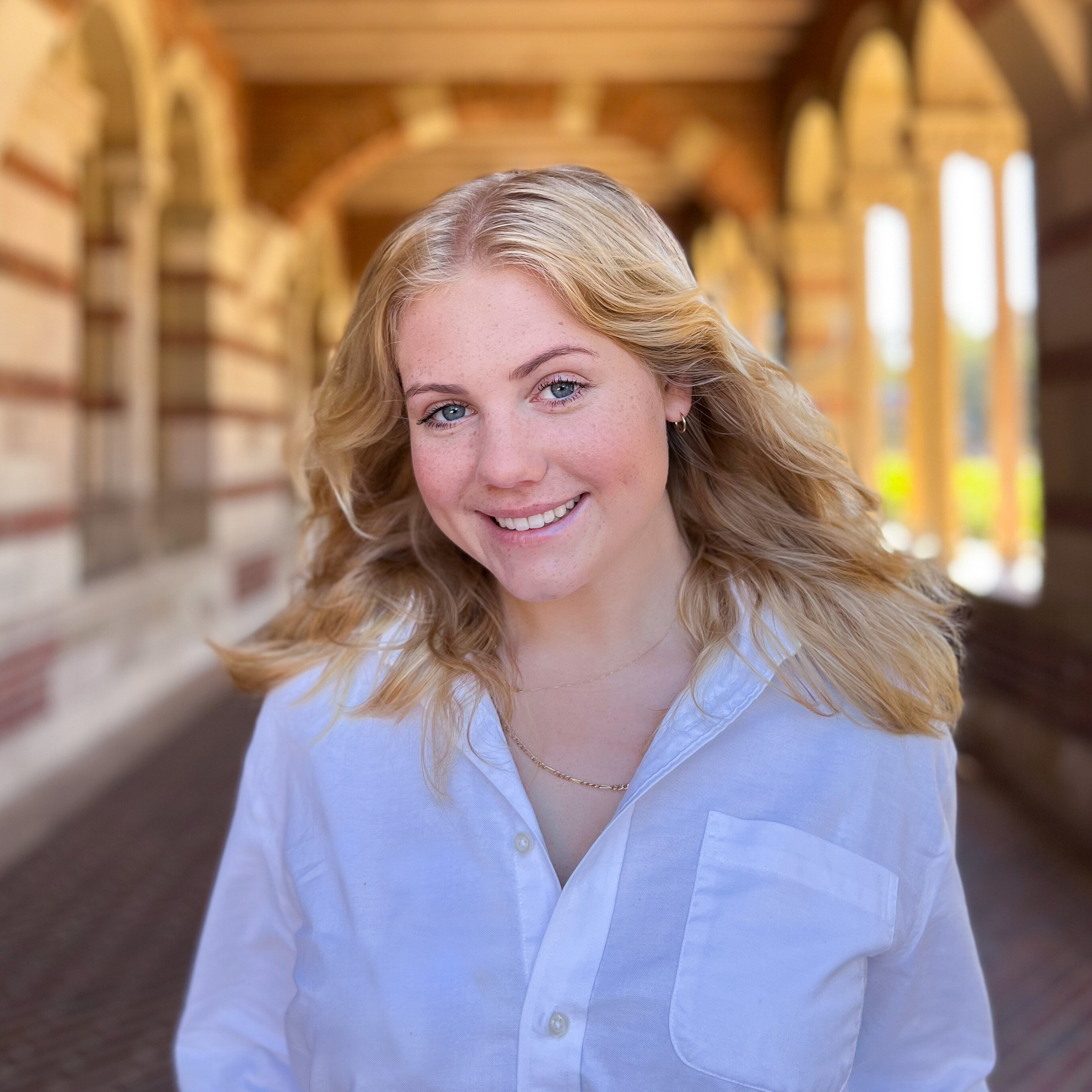 This post was updated August 7 at 11:17 p.m.
Over 100 students are completing internships and paying to receive academic credit for their work through 195CE courses this summer.
Offered by 15 academic departments, 195CE classes are four-unit upper division courses for students seeking academic credit, faculty mentorship and added enrichment while completing an internship of their choice, according to UCLA's Center for Community Engagement website.
Although students can enroll in 195CE courses during fall, winter or spring quarters without additional fees for those credits, summer session students must pay for the four-unit course, said Shalom Staub, the director of the Center for Community Engagement. According to the UCLA summer session fee calculator, students pay around $1,116 to receive four units for a 195CE course alongside more than $200 in additional costs to enroll in any summer course.
Students pay by unit during the summer session, including for 195CE courses, Staub said. This cost can pose a challenge to students attempting to get credit for their internships, and difficulties in accommodating students' financial needs will continue as long as the university maintains the same policy on charging for all summer courses, he added.
However, Staub said 195CE courses create opportunities for students to examine their internship experience through the lens of a particular discipline, gain pre-professional experience and apply their learning in experiential contexts.
While some majors such as public affairs and education and social transformation require 195CE course credit, other students interested in enhancing their internship experience and earning academic credit can enroll in a 195CE course, Staub said.
Sadie Miranda, a rising fourth-year Latin American studies and political science student, is interning at Fundación para la Reconciliación, an organization aiming to promote sustainable peace in Colombia. Miranda is among 106 students enrolled in a 195CE course during A session, according to Staub.
In her internship, Miranda said she reviews methods for fostering peace and teamwork and assists in translating the organization's website for non-Spanish speakers. Miranda added that her 195CE coursework guides her understanding of governmental processes abroad and builds the groundwork for her leadership in the future.
"I really hope that this can add to my educational background so when I go forward in my career, I have the tools and awareness I need to build the world I want," Miranda said.
To offset costs, the Center for Community Engagement currently offers competitive internship scholarship opportunities, Staub said. In the previous academic year, the CCE offered four $5,000 scholarships and also administered two $1,500 Alex White scholarships on behalf of the UCLA internship alumni network, he added.
While the costs for 195CE students completing a paid internship may balance out, problems arise when students completing unpaid internships must pay the university for academic credit, Staub said.
Miranda said she feels this cost is unfair and may discourage students from seeking a 195CE internship experience.
"I do think that that (the cost) does create a disparity, and I hope that it doesn't discourage students from getting this experience abroad because I do think that it's helpful," she said.
Although her internship is unpaid, Miranda said she received scholarship funds through the UCLA Chancellor's Leadership, Innovation, Networking, and Knowledge Program. According to the program's website, students gain career readiness and leadership development skills through a two-unit seminar course during the winter and spring quarters, participation in experiential learning in Los Angeles, and a summer internship.
Miranda said although the scholarship decreased the financial burden for enrolling in her 195CE course, she still would have completed the internship without a scholarship.
"Since I'm a first-gen student, I really try to take advantage of every opportunity I have," Miranda said. "So I feel grateful to be here and to learn more about the reality of countries in South America from my own perspective."
Rafik Wahbi, a community health sciences doctoral student and the graduate student instructor of the community engagement and social change 195CE course, said that although UCLA should work to cover costs for students taking 195CE courses, the CCE cannot control that many internships are unpaid.
The criticism reflects an ecosystem of unpaid internships where companies and businesses could pay interns but know they don't have to, Wahbi said. He added that educators have little leverage over this system.
One solution might involve building a system where the CCE can offer paid internships through the center itself to students as a part of their 195CE course, Wahbi said. However, if the CCE offered internships to 195CE students, then there would be fewer internships available for students and fewer options to choose from, he added.
"Every student should be able to take a 195CE course," Wahbi said. "But it would only make sense if it was done in a way that is not exploitative – where students are not putting in a bunch of work and having to actually pay for it."