UCLA, Stanford students to host Japan-America Innovators of Medicine ideathon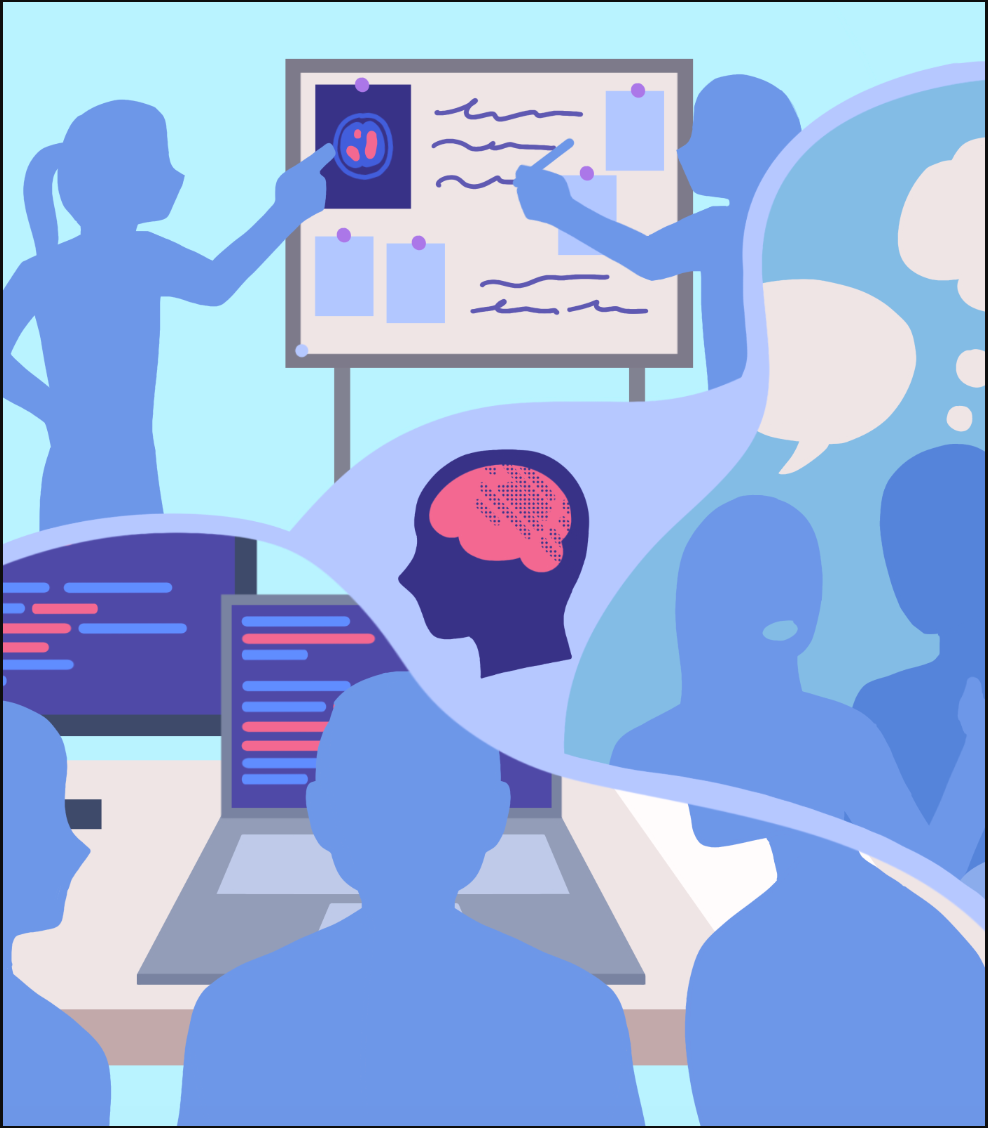 By Isabella Lee/Illustrations Director
Correction: The original version of this article and its headline incorrectly referred to the Japan-America Innovators of Medicine as the Japanese American Innovators of Medicine.
This post was updated Sept. 1 at 12:33 p.m.
Student organizers from UCLA and Stanford University are jointly hosting the Japan-America Innovators of Medicine, an ideathon to bolster student innovation in health care technology.
During the four-month program starting this month, five select UCLA undergraduate students and four select Stanford undergraduate students will work in teams of one or two to generate ideas and develop prototypes relating to health care technology. The program will begin with two boot camps at UCLA and Stanford, followed by a six-day trip to Japan to observe the country's clinical facilities.
Because of Japan's unique status as a super-aged society – with almost 28% of its citizens aged 65 and older in 2020, according to BBC – organizers hope participants will be able to interact directly with patients and caregivers to understand critical issues within a quickly aging demography, said Kanon Mori, a project manager for JAIM.
Mori, a rising fourth-year computational and systems biology student, added that participants will be guided by Japanese medical students throughout their stay in Japan before they conclude their visit at Awaji Island. There, each team will get a chance to pitch its prototypes and ideas to executives from pharmaceutical companies and the press.
Shinyoung Lee, a rising second-year bioengineering student and a project manager from UCLA, said the team is still working to solidify the program's logistics, which includes securing guest lecturers. As soon as participants return to the United States from Japan, they will get the chance to participate in weekly lectures taught at UCLA and Stanford.
By December, Lee said each team's project will be evaluated by multiple people, including faculty from both UCLA and Stanford's biodesign programs, based on its efficacy and business viability as a start up project.
Mori said dementia was chosen to be the theme of the program this year because her team recognizes that in 10 years, aging will also be a growing demographic problem in the U.S. JAIM aims to be a program for students to develop these ideas and receive the resources needed to ensure their ideas can come into fruition, she said.
"That's our biggest mission – to … make contributions to the field of health care," Mori said. "And we can't do that by just letting ideas end as ideas."
Mori said she drew inspiration for JAIM through the inochi WAKAZO Project, which hosts Japan's largest health technology hackathon. Mori, who led inochi WAKAZO Project's global expansion, said she worked to host iGIP HealthTech Ideathon LA in November, which became the first health care hackathon for high school students in the United States, according to the iGIP HealthTech Ideathon LA website.
Finding success from the program, she decided to continue the endeavor through JAIM by developing the program for undergraduate students.
"We took it to – instead of high schoolers – undergrads this time, because they already have a baseline knowledge and skills that they have that they can use to actually create prototypes and actually make products," Mori said.
Although JAIM is open to all majors, the majority of applicants were STEM majors, said Tony Chang, a rising third-year biology student at Stanford and the co-director of health++ in Stanford SHIFT – a partner for JAIM.
Mori said the selection process for students applying to the program mainly revolved around the participant's ability to express their passion for health care and their long-term commitment to the program.
"Although the program is four months, if we actually want to create medical innovations, it's going to take multiple years, and we need the people to have the commitment and passion if they actually want to create and take their ideas into realities," Mori said.
Neha Mukundan, a participant and a rising second-year psychobiology student from UCLA, said she had immediately applied for the competition after a project manager made an announcement about JAIM during her organic chemistry class.
Mukundan said JAIM will allow her to develop her skills and gain experience, while also giving her the opportunity to create solutions that would make a difference.
"Neuroscience has always been what I wanted to specialize in, especially neurodegenerative diseases," Mukundan said. "So that's always piqued my interest – and focusing on creating medical devices or care – that'll make the efforts to regenerate those parts of the brain (that) has always been my focus."
In order to make the competition accessible and free of cost, Mori said her team has worked with various investors to raise a total of $30,000 to host JAIM. In addition to being flown to Japan, participants will also receive housing accommodations and transportation, Chang added.
Mori said one of the fundraising strategies they implemented involves recruiting the support of cram schools in Japan, which are programs designed to tutor students. In exchange, JAIM participants will give lectures to their students on their experiences at UCLA and Stanford, as well as tips on applying to these universities, she added. The rest of their funding came from individual donors and companies, Mori said.
As JAIM is the first intercultural and interschool international health technology hackathon, Mori said she believes the collaboration the program will produce is powerful.
"By seeing this huge health care issue at (Japan), … we can create solutions that the world is going to need in a few years," Mori said. "But we're doing that before the problem exists."