New omicron subvariants cause surge in LA County COVID-19 cases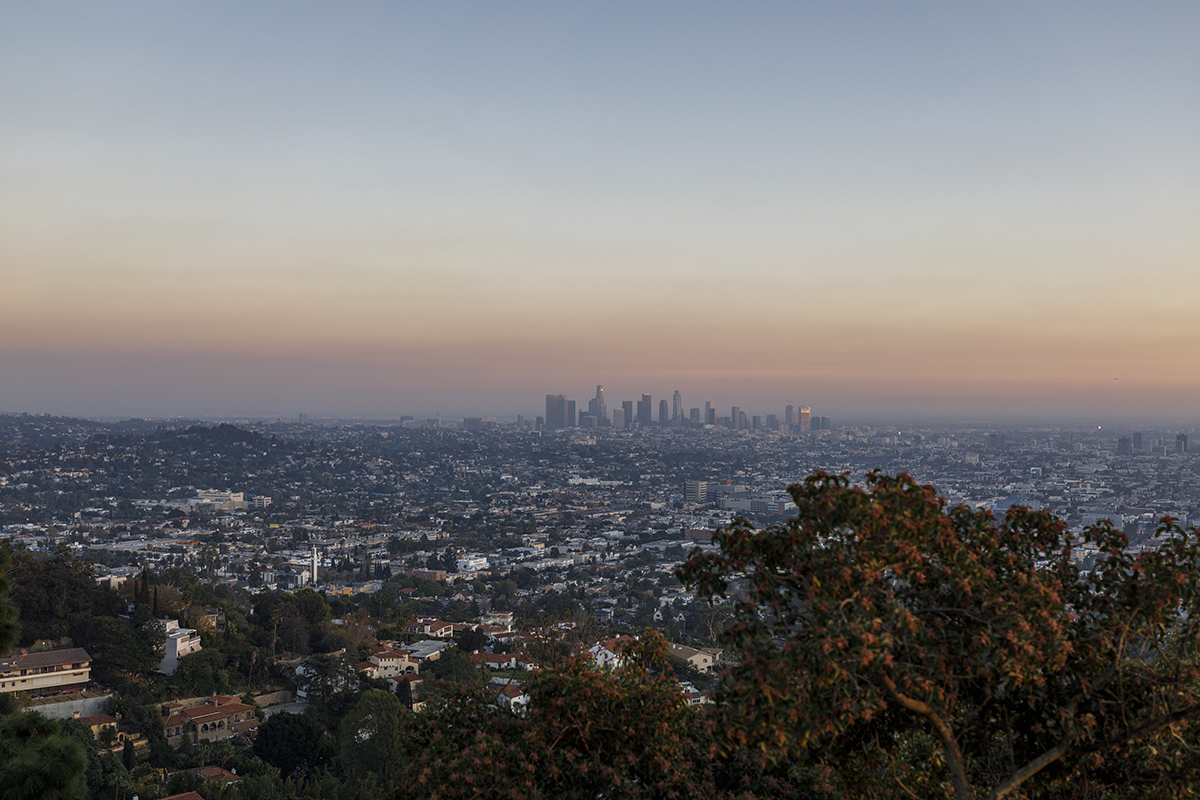 New subvariants of COVID-19 have caused a spike in cases in Los Angeles County (pictured) in the past two months. The LA County Department of Public Health opted to not reinstate a mask mandate due to a recent decrease in cases, though officials still suggest masking indoors and keeping up to date on vaccinations.
(David Rimer/Daily Bruin senior staff)
This post was updated July 31 at 10:43 p.m.
New subvariants of COVID-19 have caused a spike in cases in Los Angeles County in the past two months.
The omicron BA.4 and BA.5 subvariants account for 72% of sequenced specimens in the past two weeks, said Barbara Ferrer, director of the LA County Department of Public Health, in a briefing July 21. The current seven-day case average is higher than the average observed during the delta variant surge in summer 2021, she added.
For the week of July 19 to July 26, the average number of daily new cases was 6,014, and the average number of daily reported deaths was 14, according to the LACDPH.
However, the LACDPH announced Thursday that indoor masking will not be reimplemented – despite LA County having been placed at a high community risk level by the Centers for Disease Control and Prevention for two weeks – because hospitalization rates have declined to 9.7 COVID-19 related admissions per 100,000 people. Since this is below the CDC's threshold for high risk, defined as 10 admissions per 100,000 people, the county may soon return to a medium community risk level, Ferrer said at a briefing Thursday.
However, the LACDPH still strongly recommends wearing masks in indoor settings regardless of a mandate.
The BA.4 and BA.5 subvariants are unique because they can evade immune protection from vaccinations and are more resistant to certain treatments, said Shangxin Yang, an assistant clinical professor of pathology and laboratory medicine and assistant medical director of the UCLA Clinical Microbiology Laboratory.
Ferrer said at the briefing that these subvariants can also infect people who had previously been infected with other omicron subvariants.
Dr. Peter Katona, a clinical professor of medicine and an adjunct professor of public health at UCLA, said certain subvariants are more capable of surviving longer in the air, which contributes to their transmissibility and contagiousness. This means that each infected person can infect a greater number of people around them, he added.
Yang said he believed relaxed precautions in social distancing and mask-wearing due to pandemic fatigue have recently led to a larger surge in cases than expected.
Though the BA.4 and BA.5 subvariants appear to cause, on average, less severe illness than previous variants, this does not mean they do not pose a risk to people, as vaccination may obscure the severity of their effects, Katona added.
"You have to put the vaccine into the mix," he said. "How much … of the population is vaccinated, and how much of it is unvaccinated, and what groups are vaccinated?"
This spike has disproportionately affected low-income communities, communities of color and especially the elderly because of their susceptibility to severe disease, Ferrer said at the briefing. She added that as of June 30, the hospital admission rate for adults aged 80-plus was 29 times higher than for adults aged 30 to 49.
Certain neighborhoods have also been heavily impacted as well, including Westwood, said Andrew Lewis, vice president of the North Westwood Neighborhood Council and chair of its community health and homelessness committee.
Westwood is on the list of neighborhoods to watch out for risk of infection as of July 8, according to the Office of LA Mayor Eric Garcetti. This category is defined by low vaccination rates of people aged 12 and older and high case rates of more than 675 cases per 100,000 people per two weeks.
Lewis said community efforts will be key to helping protect people, adding that he hopes to partner with local Westwood nonprofits to create pop-up vaccination sites in upcoming weeks and leading into fall.
Katona said he would advise people to stay up to date with their vaccinations and avoid large indoor gatherings.
"Some people think we're already out of (the) pandemic; a lot of people think we're still in a pandemic. And people really behave in a way … as if the virus is no longer effective, but it still runs rampant," Yang said.