Hammer Museum summer concert series returns for 2022 season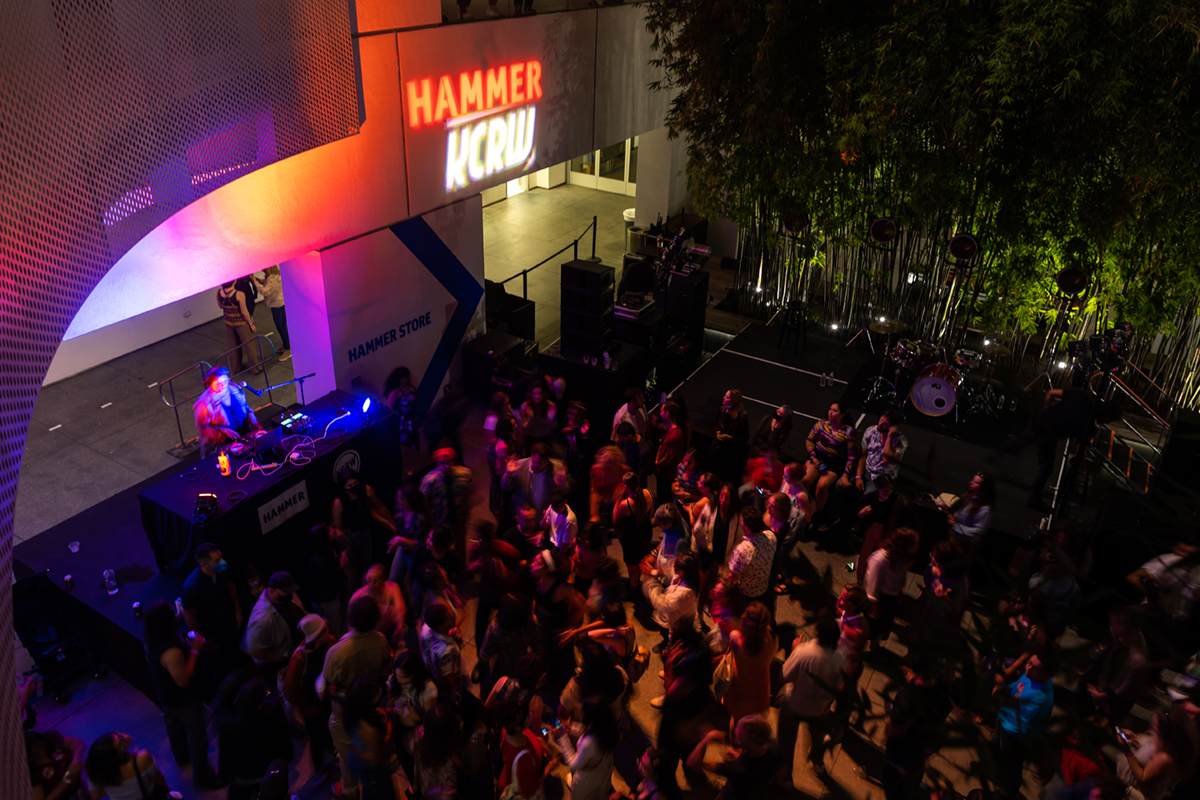 The concert series began July 7 with live performances from Ambar Lucid and KCRW DJs Wyldeflower (pictured) and Nassir Nassirzadeh. Audiences experienced this live entertainment along with extended gallery hours, street food and a happy hour. (Courtesy of Brian Feinzimer/KCRW)
This post was updated July 24 at 8:49 p.m.
The Hammer Museum and radio station KCRW have been presenting their annual summer concert series throughout July with live music, extended gallery hours and street food.
The Hammer Museum, a public cultural center and art museum in Westwood, first created the event in 2007 to bring the community together through live entertainment in the museum's courtyard. The 2022 summer concert series attracted hundreds to the Hammer Museum courtyard for four weekly concerts from musicians and DJs from KCRW.
The weekly event takes place Thursday evenings with a free live concert from local artists, including Ambar Lucid, Thee Sinseers and Hana Vu, according to the event's website.
Eva Fiallos, an attendee at Thursday's concert, said she appreciated that the concert series was giving exposure to local musicians and DJs. Additionally, she said the extended gallery hours also gave recognition to local artists.
Amanda Tjhin, another attendee at the concert Thursday, said she came to the event for the live music, though she was not previously familiar with the artists playing.
"The reason I wanted to go is because I think I went to an event like this at the Hammer with a friend maybe, I think two years ago, but before COVID," Tjhin said.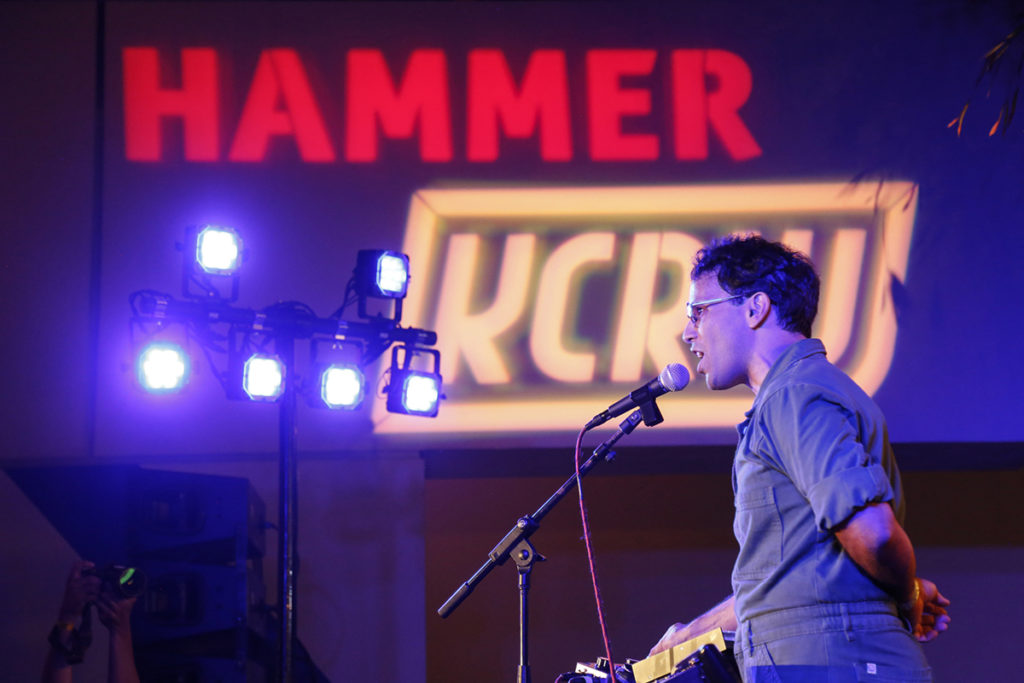 The event also included live performances from KCRW DJs, including Tyler Boudreaux, Jason Kramer and Dan Wilcox.
Claudia Bestor, the director of public programs at the Hammer Museum, said in an emailed statement that KCRW joined the summer concert series in 2010 and have since helped promote the performances and entertain audiences with their DJs.
"They do an amazing job at getting the word out," Bestor said in the statement. "Having their DJs play live really adds the special sauce to these shows."
Madicyn Herbst, an assistant manager of gallery operations at the Hammer Museum, said KCRW brings a larger audience to the events to share what the museum has to offer. She added that it was great seeing a large crowd similar to those before the COVID-19 pandemic.
Fiallos said she was directly encouraged to come to the event by several of her friends who hold KCRW memberships.
The summer concert series is meant to bring UCLA students, faculty and Westwood community members together, Bestor said in her statement. She added that she hopes to create memorable experiences for the attendees.
"A big part of our culture is sharing experiences," Bestor said in her statement. "We hope all our visitors go home with happy summer memories of dancing under the stars at the Hammer."
Fiallos said she felt it is important for community events and institutions to promote the arts.
"This (event) serves like it's free art, and I think art is super beneficial to humanity and to the soul on an individual level," Fiallos said.
Bestor also said the Hammer Museum will continue offering live music throughout August with a classical music performance alongside a related art gallery.
"On August 7, we have an indoor concert of glorious classical music inspired by the moon, in conjunction with our current exhibition 'Drawing Down the Moon,'" Bestor said in her statement.
The Hammer Museum summer concert series will conclude Thursday with a performance from Hana Vu and KCRW DJs Dan Wilcox and Valida.
Contributing reports from Eva Danesh.