Letter from the editor: Daily Bruin Opinion wants to amplify your voice, offer platform for reflection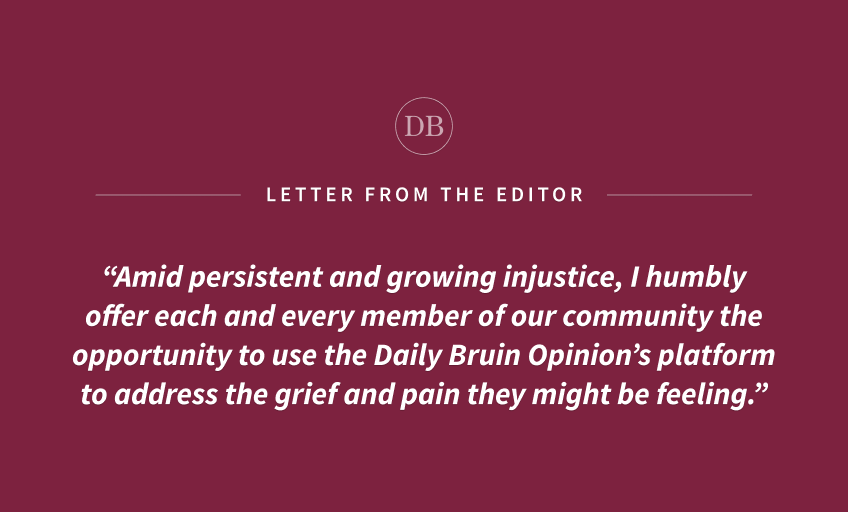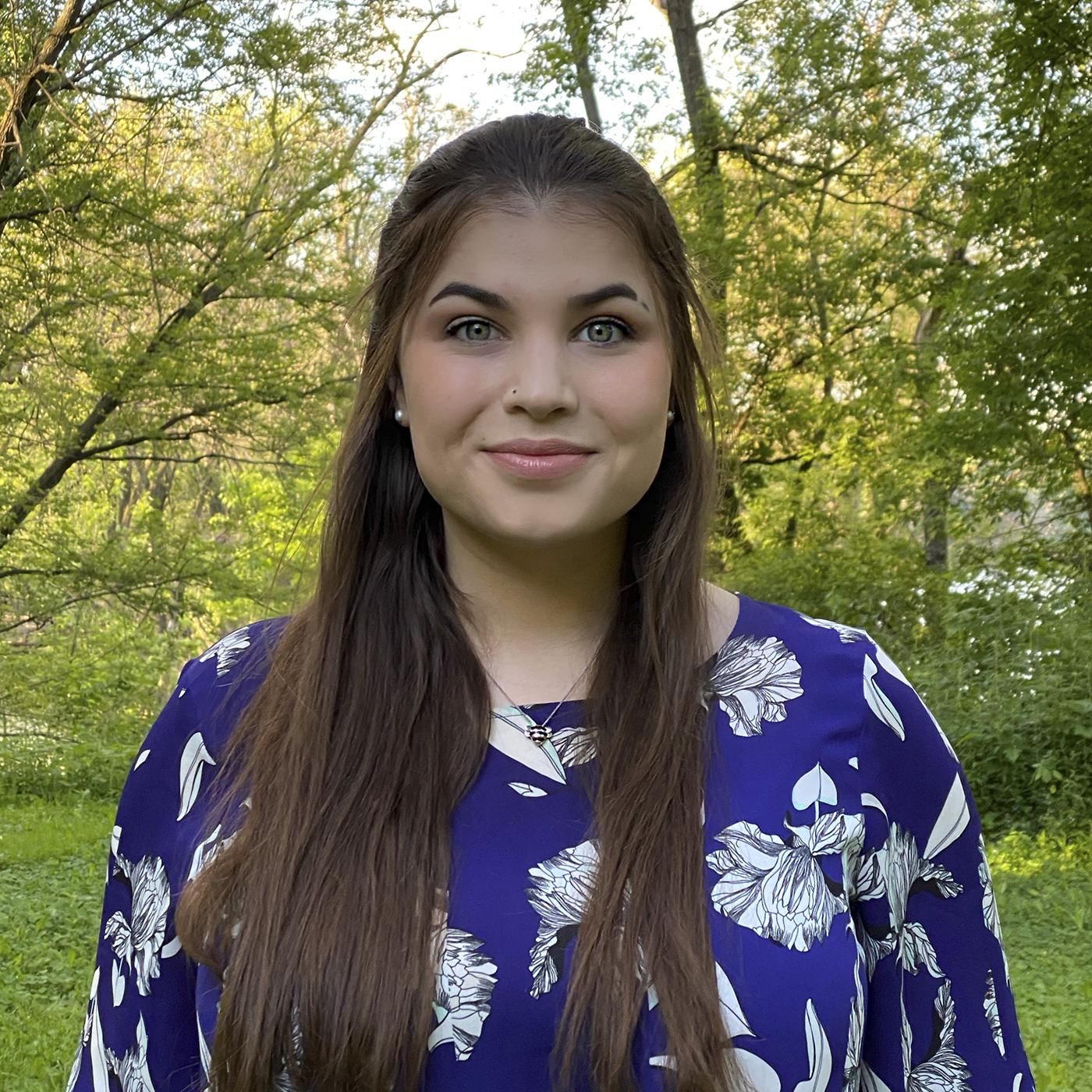 Dear Bruin,
I'm sorry.
For all of the grief that the world has to offer us right now and for all that looms in the months and years ahead, I am terribly sorry.
If you're tuned into the news – and in all likelihood, even if you aren't – you know what I am talking about.
Getting into and finding a way to attend a prestigious university such as UCLA means having hope for your future. In my eyes, to become a Bruin is to gain an opportunity to improve your life, whether that means finding a career to support yourself or your loved ones or gaining the knowledge that can give you the power to change the world.
To be a Bruin right now is to have that hope strangled.
Amid persistent and growing injustice, I humbly offer each and every member of our community the opportunity to use the Daily Bruin Opinion's platform to address the grief and pain they might be feeling.
The Opinion section is unique in that we publish articles called op-eds, which are written by community members. Op-eds can vary widely in scope, tone and purpose, but they all share the submitter's point of view with our audience.
You can pull together evidence to back up a solution to an issue you see in the world, you can criticize institutions or those in power, or you can simply tell a story. Whatever it is you have to say, we can amplify it.
We don't just publish the submissions of community members. When a Bruin reaches out to the Opinion section interested in publishing a piece, we work with them to ensure that their writing is as effective as possible in accomplishing what they mean to accomplish.
Sometimes, that means giving advice on sentence structure and clarity. Other times, it means providing feedback on the subject matter and your approach to it. Always, it means doing our best to ensure that your work will be something we can all be proud of.
All that is to say: If you have something to share, we are here for you. Drafts of op-eds can be submitted to our section through our website, and any questions you may have about the process or an idea you might like to write about are always welcome to our inbox at [email protected].
You aren't alone – we are here with you.
Reach out, ask stupid questions and support one another.
It's the best any of us can do right now.
Thank you,
Payton Kammerer
Opinion editor