Pro Bruin Rundown: Sponcil wins first AVP title, UCLA trio takes USA softball to championship win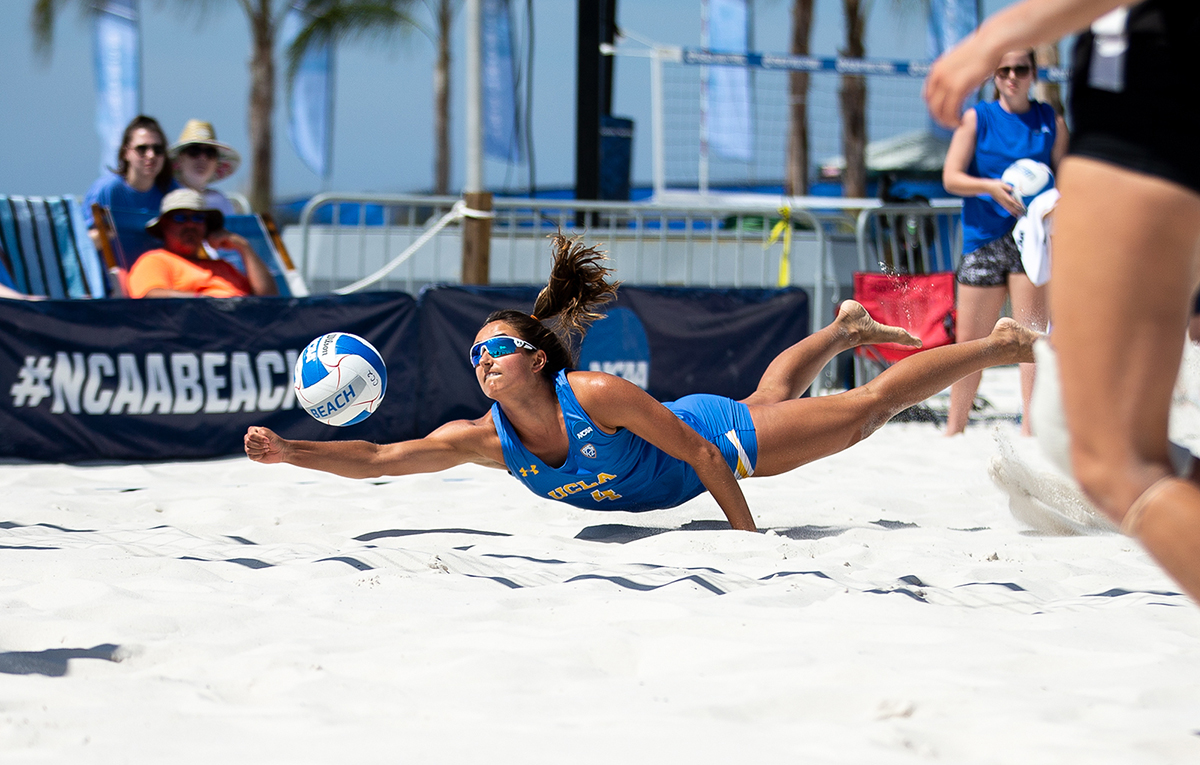 Former UCLA beach volleyball player Sarah Sponcil dives for a ball during her time with the Bruins. Sponcil picked up her first career Association of Volleyball Professionals title Sunday. (Daily Bruin file photo)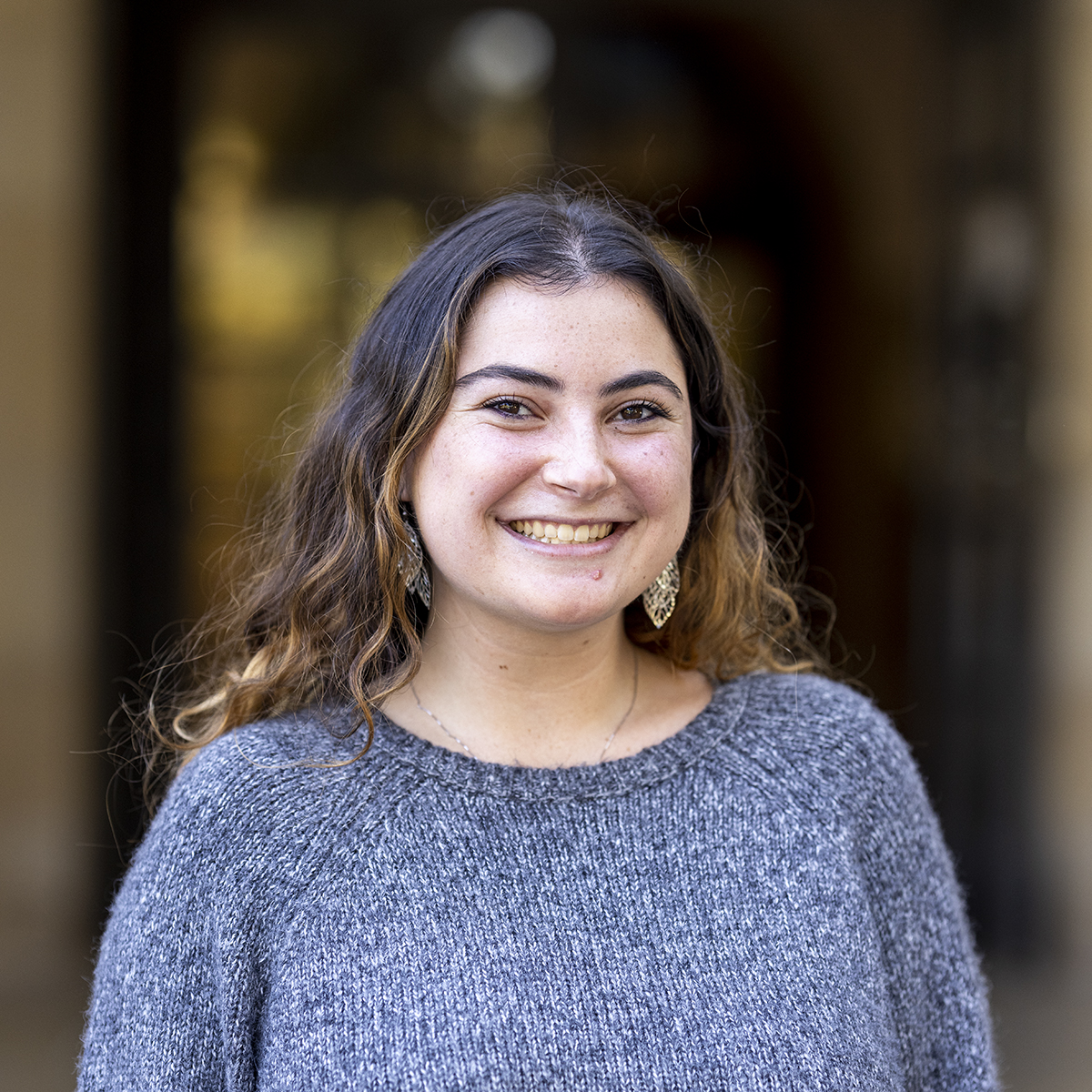 As UCLA Athletics takes a break for the summer, professional sports are still in full swing, with many Bruin alumni representing. Each week during the summer, Daily Bruin Sports will take a look at the standout performances of former UCLA greats from the past week as we count down the days until fall.
Beach volleyball: Sarah Sponcil
Former UCLA beach volleyball player Sarah Sponcil is back on top.
Sponcil managed her first career Association of Volleyball Professionals title by winning the AVP Pro Series Hermosa Beach Open on Sunday. The two-time beach volleyball All-American with the Bruins was accompanied by partner Terese Cannon in their 5-0 run at the Southern California tournament.
Coming in as the top seed, Sponcil and Cannon defeated the former Bruin duo of Lauren Fendrick and Zana Muno – the No. 5 seed of the tournament – in round three. Sponcil and Cannon dropped two sets throughout the tournament en route to a championship matchup against No. 2 seed Kelly Cheng and Betsi Flint – whom they would defeat in a 21-12, 21-15 victory.
Sponcil played three years with the Loyola Marymount indoor and beach volleyball programs before transferring to UCLA in 2017. During her time in Westwood, Sponcil donned multiple blue-and-gold jerseys, including as a setter/outside hitter for the women's volleyball team in 2017. On the sand, she helped the Bruins' beach volleyball squad take home back-to-back NCAA championships in 2018 and 2019.
She made the United States' Olympic national team for the 2020 Tokyo Olympics, where she and former USC rival Kelly Claes were the youngest pair to ever represent Team USA. The duo left Tokyo with a ninth-place finish.
Softball: Ally Carda, Bubba Nickles, Team USA
Team USA had a rematch on its hands.
And the 2020 Olympic silver medal team proved victorious with a trio of former and current Bruins in the lineup.
On Wednesday, Team USA defeated Japan by a score of 3-2 at The World Games 2022 final in Birmingham, Alabama, after failing to do so nearly a year prior in a battle for Olympic gold. Former UCLA pitcher/utility Ally Carda clinched the victory as a relief pitcher, coming in to pitch three innings for Team USA's third straight World Championship title.
After a leadoff double from Japan in the top of the fifth, Carda was called in from the bullpen. Despite giving up an RBI single, Carda quickly turned it around, striking out two of the next three batters she faced. She struck out three more in the sixth and the first two batters in the seventh with her team up by one and a chance to clinch the title.
A pop fly to Carda, and it was over.
Team USA achieved its third straight World Championship title with three UCLA players on the red, white and blue roster: Carda, Bubba Nickles – a Bruin utility from 2017 to 2021 – and rising redshirt senior pitcher/first baseman Megan Faraimo.
Team USA's pitching staff – featuring Carda and Faraimo – allowed four runs throughout the team's five-game run for gold. Carda was a back-to-back Pac-12 Player of the Year during her time pitching for the blue and gold from 2012 to 2015, and Faraimo is the reigning Pac-12 Pitcher of the Year with over 50 career wins under her belt.
Baseball: Gerrit Cole, New York Yankees
Gerrit Cole is headed back to Los Angeles this week.
The former UCLA baseball right-hander is one of six New York Yankees to make the 2022 MLB All-Star Game, which will be held at Dodger Stadium on Tuesday. This season marks Cole's fifth career All-Star selection.
Cole currently ranks 25th in MLB in terms of ERA, with a 3.05 average over 106.1 innings pitched so far in the 2022 regular season.
The right-hander pitched in Westwood from 2009 to 2011 before being drafted with the No. 1 overall pick by the Pittsburgh Pirates in 2011. Cole was the first UCLA baseball player to ever be drafted first overall.