UCLA softball gains Pac-12 First Team honoree in pitcher Brooke Yanez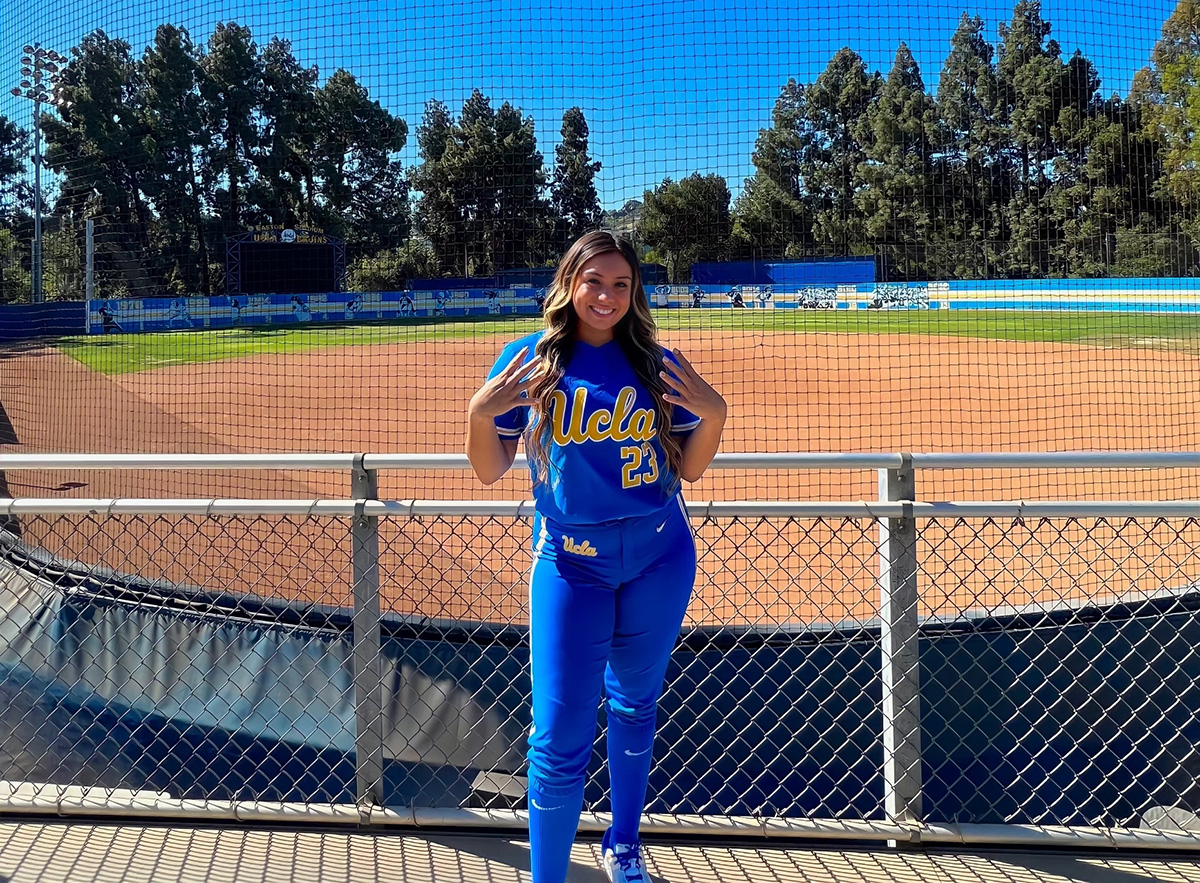 Pitcher Brooke Yanez shows her support for her new team, the UCLA Bruins. She previously played for UC Davis and the Oregon Ducks and was awarded a Pac-12 First Team Honoree for her time with the latter." (Courtesy of UCLA Athletics)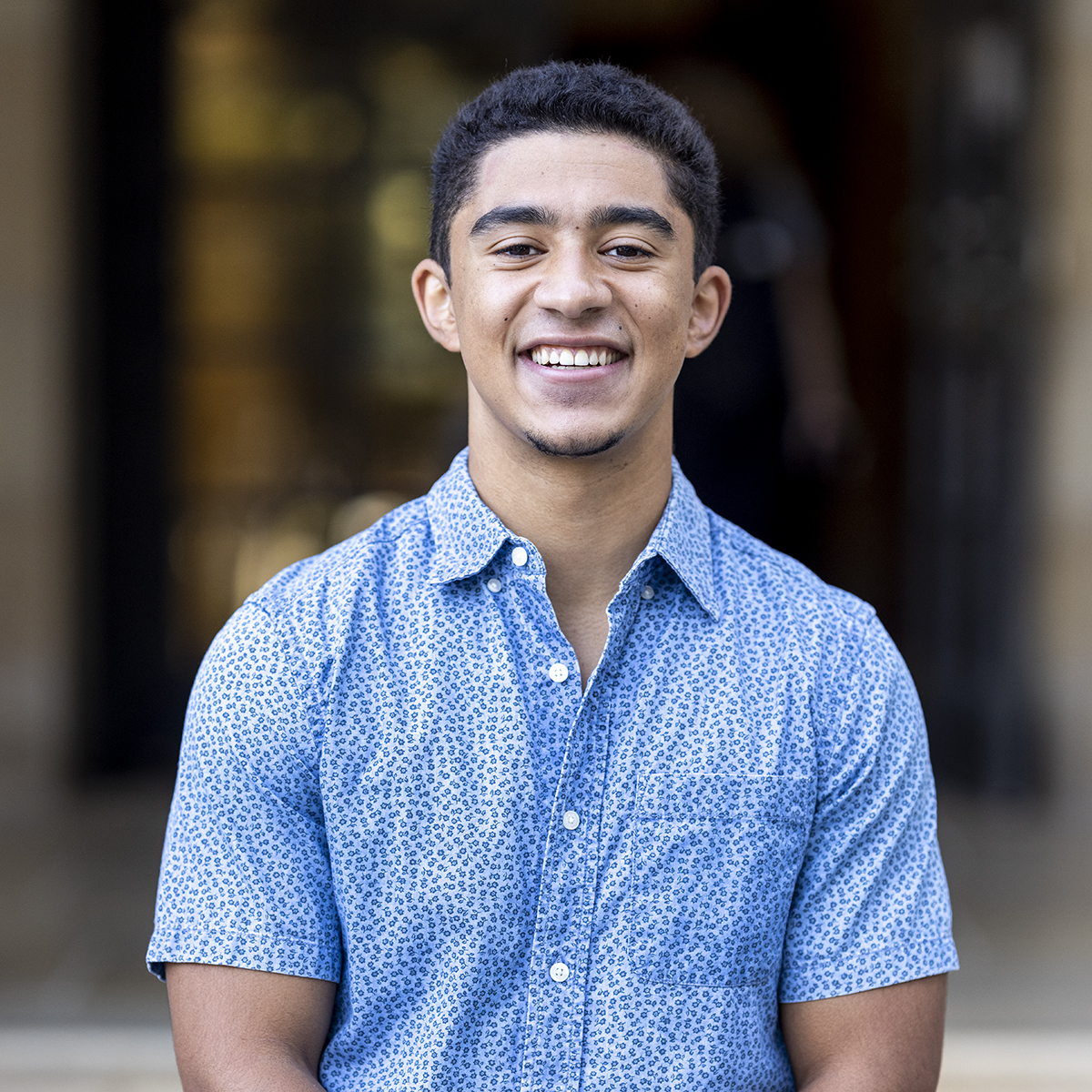 This post was updated July 17 at 11:57 p.m.
Two seasons ago, Brooke Yanez handed the Bruins half of their losses to Pac-12 schools that year.
"She was one of the few pitchers in the country that got us," said coach Kelly Inouye-Perez.
Now, the former Pac-12 foe is coming home to finish her collegiate pitching career with the blue and gold. After spending the last three seasons pitching for Oregon, Yanez transferred to UCLA for the 2023 season.
The left-handed pitcher was a Pac-12 First Team honoree and NFCA Third Team All-American in 2021, but a season-long injury prevented her from pitching a single game for the Ducks in 2022.
Yanez – who grew up in Ventura, California – will have the opportunity to regularly play in front of her family at Easton Stadium, a venue she attended as a child to watch the Bruins play.
"I always came to UCLA games as a little girl," Yanez said. "I even have this really fuzzy, blurry picture of a couple of my old teammates and myself next to (assistant coach Lisa Fernandez). … I just think that's so funny how I circled back around at Easton Stadium as a player."
Yanez began her collegiate career at UC Davis and entered the transfer portal for the first time in 2019 after ranking fourth in the nation with a 1.03 ERA and earning Big West Pitcher of the Year honors during her sophomore season.
Despite mutual interest between her and the Bruins that year, Yanez wound up in Eugene, not Westwood, for her next college stop.
"It didn't really work out the first time, when they had reached out my first time in the portal," Yanez said.
But after her All-American 2021 campaign was sandwiched between shortened COVID-19 and injury-filled seasons in 2020 and 2022, respectively, Yanez entered the transfer portal for a second time.
This time around, she said the Bruins were her clear first choice, adding that she communicated with then-redshirt senior outfielder Aaliyah Jordan during the transfer process.
"I was just hoping they would reach out, and Aaliyah was a real big connection with UCLA," Yanez said. "I just know her through a friend, and so she was like 'Okay, they're coming for you.' … It was super cool, just a huge moment for me."
After her time at UC Davis, Yanez posted a 1.56 ERA and went 9-1 in 15 games during the shortened COVID-19 2020 season for Oregon. In her award-winning campaign a year later, she struck out 268 batters in 182.1 innings pitched, owned a 2.11 ERA and went 22-6 across 37 appearances.
Inouye-Perez said the pitcher's attitude and experience will help the Bruins try to get back to the Women's College World Series.
"She is a fierce competitor," Inouye-Perez said. "She has a maturity about her, and she knows how to pitch. And she has chosen us in this last lap to be able to do everything we can to get us back to the World Series and have that opportunity. So we are thrilled."
Yanez will join a pitching staff that already boasts reigning Pac-12 Pitcher of the Year and rising redshirt senior Megan Faraimo, as well as graduate student Lauren Shaw and Softball America's No. 1 high school pitcher in the country in Taylor Tinsley, an incoming freshman.
Prior to pitching with the Bruin staff in 2023, Yanez will have to finish rehab for the injury that caused her to miss all of last season. Inouye-Perez said Yanez was scheduled to begin throwing July 1, and the pitcher said she'll be ready to go for her final season.
"It's going to be a lot of steps for this recovery, but I mean, I'll do whatever it takes," Yanez said.
Carlson is currently a staff writer on the football, men's basketball and women's basketball beats. He was previously a reporter on the softball and men's golf beats.
Carlson is currently a staff writer on the football, men's basketball and women's basketball beats. He was previously a reporter on the softball and men's golf beats.