The Quad: Understanding sources, stigmas and solutions relating to modern-day antisemitism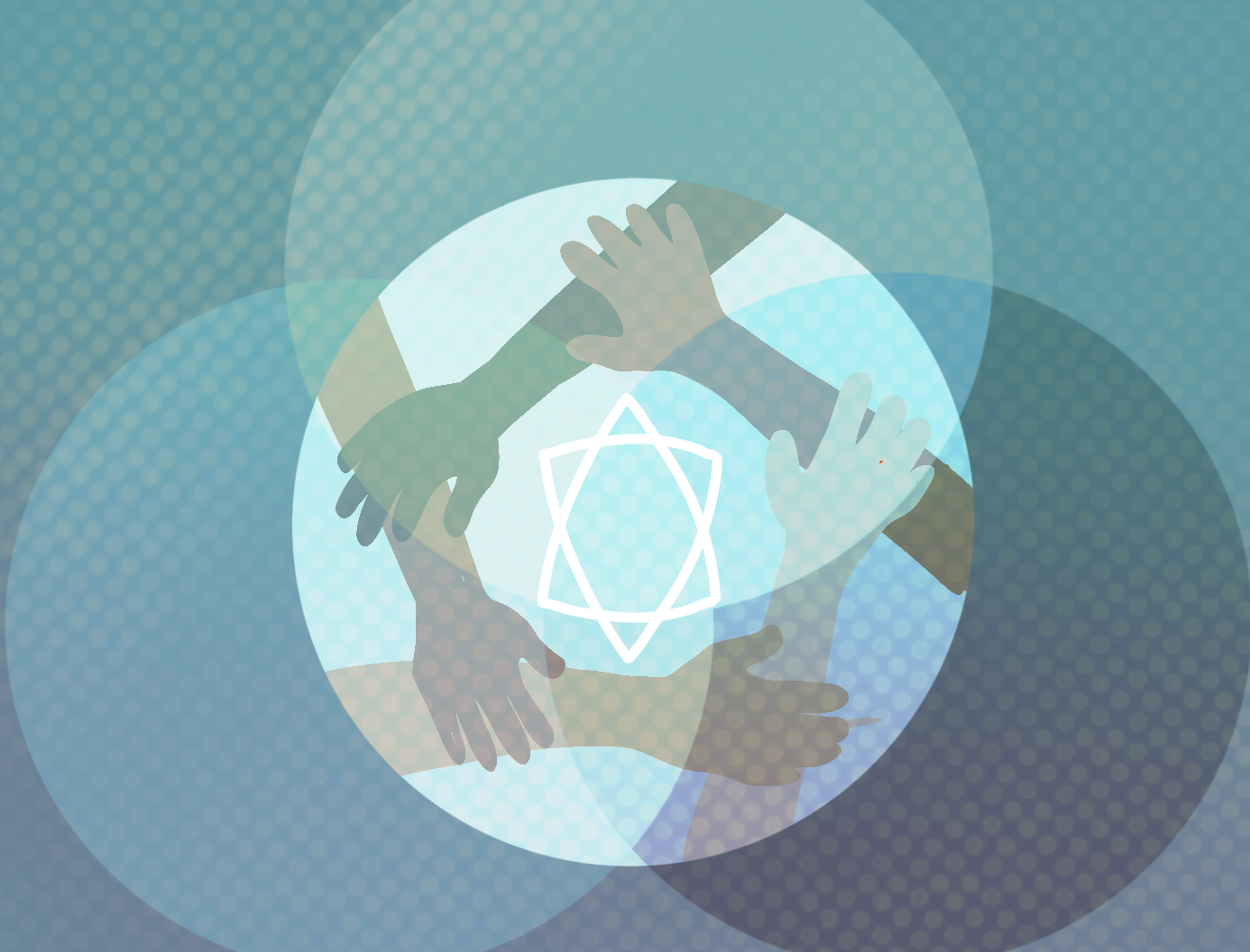 (Katelyn Dang/Daily Bruin senior staff)
This post was updated on July 17 at 11:42 p.m.
Every holiday season growing up, people would ask me what I was doing for Christmas, to which I would reply, "I am celebrating Hanukkah because I am Jewish."
I was usually met with some variation of the response, "Wait, so you don't celebrate Christmas at all?"
Such a question from my non-Jewish friends and peers always felt innocent but personal. Why was it assumed that I would be celebrating Christmas? Is being Jewish not enough?
Born into a fully Jewish family, I was always confused as to why being Jewish was not a good enough answer for questions regarding aspects of my Jewish identity.
Ariella Loewenstein, the deputy regional director of Anti-Defamation League Los Angeles, said instances of antisemitism are not always displayed through violent acts or hateful crimes but instead as microaggressions or ignorances that – while breeding hate – don't necessarily imply hatred of Jews.
For example, David Myers, a history professor and the Sady and Ludwig Kahn Chair in Jewish history, said some people may assume stereotypes about Jews are true without further investigation. He added that perpetuating misinformation about Jews can be harmful and dangerous.
"There's intentional antisemitism," Myers said. "And there are other cases where you're just absorbing sentiments from the ambient environment, but that can be dangerous too."
According to the ADL, people living in countries with larger Jewish populations are less likely to hold antisemitic views than people living in countries with smaller Jewish populations. Thus, counterintuitively, Myers said antisemitism is more present and dangerous where Jews are not.
Loewenstein said this phenomenon can be explained by the fact that antisemitism relies on myths about Jews, not the reality.
"The sentiment – all of the beliefs, the myths, the tropes, the conspiracy theories – those are universal," Loewenstein said. "And so you don't need Jews there in order to have that myth."
I know my experience is one shared by other Jews, and for many, it goes beyond an ignorant or insensitive comment and can extend to antisemitic actions.
Loewenstein said antisemitism describes the marginalization and oppression of those who are Jewish or perceived as Jewish based on general misinformation about Judaism, Zionism and Israel.
"It's called, 'The longest hatred,'" Loewenstein said. "It has existed from time immemorial, and it is persistent, and it is something that continues to move through various times in our lives."
Myers offered both a general and a Jewish-specific explanation for this persisting discrimination.
According to Myers, many societies tend to vilify and stigmatize a classic "other," or scapegoat, providing validation for the non-other group's sense of self.
He said the Jewish-specific answer to why antisemitism persists is largely integrated with European and religious history dating back thousands of years.
Myers added that Jews were accused of "deicide," or the killing of a god, and were mistakenly identified as the murderers of Jesus, even though Jesus was actually put to death by Roman authorities in the first century.
"There was built on top of that … a cascading series of derogatory images and attitudes and ultimately violent behavior for Jews that became institutionalized, that became routinized, that became part of Christian Europe and its understanding of itself," Myers said.
He said that although anti-Jewish behavior preceded the advent of Christianity, that era is when antisemitism seemed to be a powerful force in defining Christian Europe by repeatedly identifying the Jew as extraneous and foreign to mainstream Christian European society.
Myers said there are two seemingly contradictory features that together make antisemitism an odd survivor throughout history: the tendency to reduce Jews to a certain stereotype and the malleability of antisemitism.
"That set of impulses, 'the Jew is this, and that can't be changed,' and then the changing images of the Jew in the imagination of antisemitism has allowed it to continually revive and reformulate itself," Myers said.
Myers added that often, the same person may convey contrasting economic images of the Jew, such as Jews as archcapitalists and archcommunists.
Similarly, Loewenstein said antisemitism is distinct from other forms of prejudice that often view individuals of a certain group as inferior. While antisemitism does include that inferiority perspective, Loewenstein said the popularized perspective is that Jews must be overcome because they are all-powerful and have ill intentions.
She added that the myths about Jews – often pertaining to power, disloyalty, greed, deicide, antizionism, blood libel or Holocaust denial – generally stay the same over time but are displayed differently depending on the circumstances.
"For instance, there's the greed issue, right? In times past, Jews did not have the right to do any job except be a money lender, and they were forced into that work so that they could survive," Loewenstein said. "And the myth is that Jews are very, very wealthy. … Jews are diverse just like every other community. … But the question is, 'Why is it the Jew that's being nefarious?'"
Beyond stereotypes and paradoxes, Loewenstein said Jews were put into the Jewish racial category during Nazism, in part because it was easier to get rid of them if they were categorized by an identity they could not convert out of.
Nonetheless, Jews are not a race, which is a social group defined in terms of physical or biological traits. Loewenstein said Jews exist in every type of racial, national and ethnic background, such as in Black, Asian, Spanish, Middle Eastern and Israeli communities.
Rabbi Abraham Cooper, associate dean and director of Global Social Action for the Simon Wiesenthal Center, said that during the Holocaust, Adolf Hitler did not consider an individual's skin color but only the fact that they were Jewish. Cooper added that it is wrong to label Jews as white, both because they are a diverse group and because millions were killed in the Holocaust for not being considered white.
"Whenever you come into a category where you need a one size fits all, it's not unusual that somehow a Jewish person, whatever their religious affiliation might be, finds themselves as the other, as the outsider," Cooper said.
He added that since current language does not know how to accurately categorize Jews in terms of race, blatant acts of antisemitism oftentimes do not get the same reactions as those of race-based hate crimes.
Loewenstein said that so long as myths about Jews are reinforced, antisemitism will continue to take on new forms and live on throughout our own communities. Thus, antisemitism has persisted, and it has increased particularly within the last 10 years.
Loewenstein said the 2018 Pittsburgh synagogue shooting and the 2022 Colleyville, Texas, synagogue hostage crisis are demonstrative of how acts or instances of antisemitism have become more dangerous and deadly, which she said leads to members of the community feeling increasingly scared and vulnerable.
"I, as a Jew, now have to be scared when I take my children to religious school on Sundays because it's at a synagogue," Loewenstein said. "We shouldn't have to have in other countries, guards standing outside of Jewish day schools … because there's a concern that somebody may attack."
Looking at how antisemitism is perpetuated today, it is important to consider that it extends beyond attitudes and behavior toward the individual Jew or group of Jews and applies to attitudes toward Israel as well.
Rabbi Aaron Lerner, the executive director of Hillel at UCLA, said we can certainly be critical of a government's policies – similar to how many Americans are critical of the United States and its policies – but believes it is out of bounds for people to single out Israel as the only national target of their activism.
He said if one is obsessively targeting a country that is small in both size and population and not giving the same attention to other global conflicts, there may be some additional reflection necessary to discover the intention behind this focus.
Nonetheless, Lerner added that it makes sense to care most deeply about the conflict if an individual is Palestinian or Israeli and is therefore directly connected to it.
Lowenstein said antisemitism can be present when people assume Jews are representative of Israel and support everything Israel does, when in reality, Jews have varying and fluid ideas about Israel.
Although many Jews may have nothing to do with the Israeli-Palestinian conflict, they become targets of antisemitism because of people's misunderstanding of the conflict, Loewenstein said.
According to an analysis from the ADL's Center on Extremism, antisemitic incidents in the U.S. more than doubled during the May 2021 military conflict between Israel and Hamas compared to May 2020.
Furthermore, Loewenstein said comparisons of Zionism to Nazi Germany, the ghettos, genocide and the Holocaust are antisemitic.
"You're taking something that was the most deadly, … they wiped out two-thirds of the Jewish community in Europe. They basically almost annihilated the Jewish population. They actually did what they said they were going to do," Loewenstein said. "You are saying that then we are now responsible for doing to people what the Nazis did to us. I can't tell you how painful that is."
Such bias and hate are also prevalent on college campuses, according to a 2021 survey conducted for Hillel International and the ADL. The survey found that one-third of Jewish students on college campuses experienced antisemitism directed at them in the last school year.
Alumnus Chloe Levian said this modern antisemitism on college campuses is often perpetuated by people who, despite their good intentions, are being presented with an incomplete narrative of the Israeli-Palestinian conflict. She added that students may only be told one perspective regarding Jews or Israel, leading them to hold certain viewpoints about them, such as being oppressive.
"I don't think my peers fully know what it means to Jewish students to hear these (antisemitic) things because Israel is such a prominent part of so many Jews' Judaism," Levian said.
According to a letter from U.S. Rep. Ted Lieu, who represents much of the Los Angeles County district, almost 70% of 500 American college students or recent graduates who responded to a survey conducted by Alums for Campus Fairness indicated they "avoided certain places, events or situations" on their college campuses because of their Jewish identity.
In turn, computer science professor Judea Pearl said he believes that since the identity of Zionists – whom he defined as those who believe their identity is tied to that of Israel and have a goal of repatriating themselves – is entangled with many Jews' identities, it is important they are recognized as part of UCLA's equity, diversity and inclusion program on campus and are treated equally by the school to other minority groups.
"We as Jews should insist for the sake of equity and for the sake of diversity they (the EDI office) should recognize it (Zionists as a minority group on campus), not because we need protection, … but because we can add content to the mosaic of diversity on campus," Pearl said. "We have experience other minority groups can benefit from."
It is important for Jews to continue to claim and celebrate their identities despite their experiences with antisemitism, no matter how large or small-scale.
Rabbi Chaim Seidler-Feller, the director emeritus of Hillel at UCLA, said that despite increases in antisemitism, American Jews are more successful than ever. Given that Jews are accustomed to seeing the world in negative terms, according to Seidler-Feller, it can be rare for them to recognize their accomplishments.
"It's important for there to be a defense mechanism," Seidler-Feller said. "But what is really effective in sustaining the community is a sense of inner strength … and developing a way of transcending the need for hate to fuel your identity."
For example, Seidler-Feller said Jews can celebrate their position as on other because it adds value to who they are and they can bring something distinct to society along with other groups and cultures while still maintaining agency and responsibility.
Similarly, Cooper said the most important thing Jews on campus can do is find and express their Jewish identity.
"Approach your roommate or your classmate or a professor and say, 'Hey look, this is who I am, I'm not going to park my identity at the door,'" Cooper said.
He added that increased accountability is necessary, especially in a time when people can hide behind the hate they post on social media.
"While we have meetings with the university officials, … they'll hear people talk about, 'Oh we're opposed to antisemitism,' which is an important thing to do. Here's what we need more of: We need these institutions to make antisemites accountable for their actions," Cooper said.
Furthermore, Myers said more exposure to individual Jews, as well as their culture, traditions and history, can help combat ignorance and hate. He added that it is important to address antisemitic remarks when one hears them and to call that person's attention to the danger of perpetuating stereotypes that have enabled antisemitism throughout Jewish history.
Lerner said the opportunity to connect with each other through education can initiate change and the possibility to overcome antisemitism.
"We have to share what our reality is with our neighbors," Cooper said. "We can't assume that they absorb that stuff by osmosis."
After extensive research and speaking with these experts, my initial question of what fueled the likely unintentional yet hurtful ignorance I have felt many times regarding my Jewish identity makes more sense to me now. Jews have historically been assigned to groups of blame based on misconceptions that, though inaccurate, can still feel personal and turn into violence.
But I am hopeful that this hate and bias can be fought. I know that I will never eliminate it on my own, and perhaps I will not experience its end in my lifetime, but I am confident that addressing the misconceptions about Jews that have become commonplace in our everyday lives is a step in the right direction.
"That's the best of humanity," Loewenstein said. "When we can come together and assist people who are hurting regardless of who they are and regardless of who I'm working with to do it."