Op-ed: Taking advantage of Los Angeles will enhance UCLA students' experiences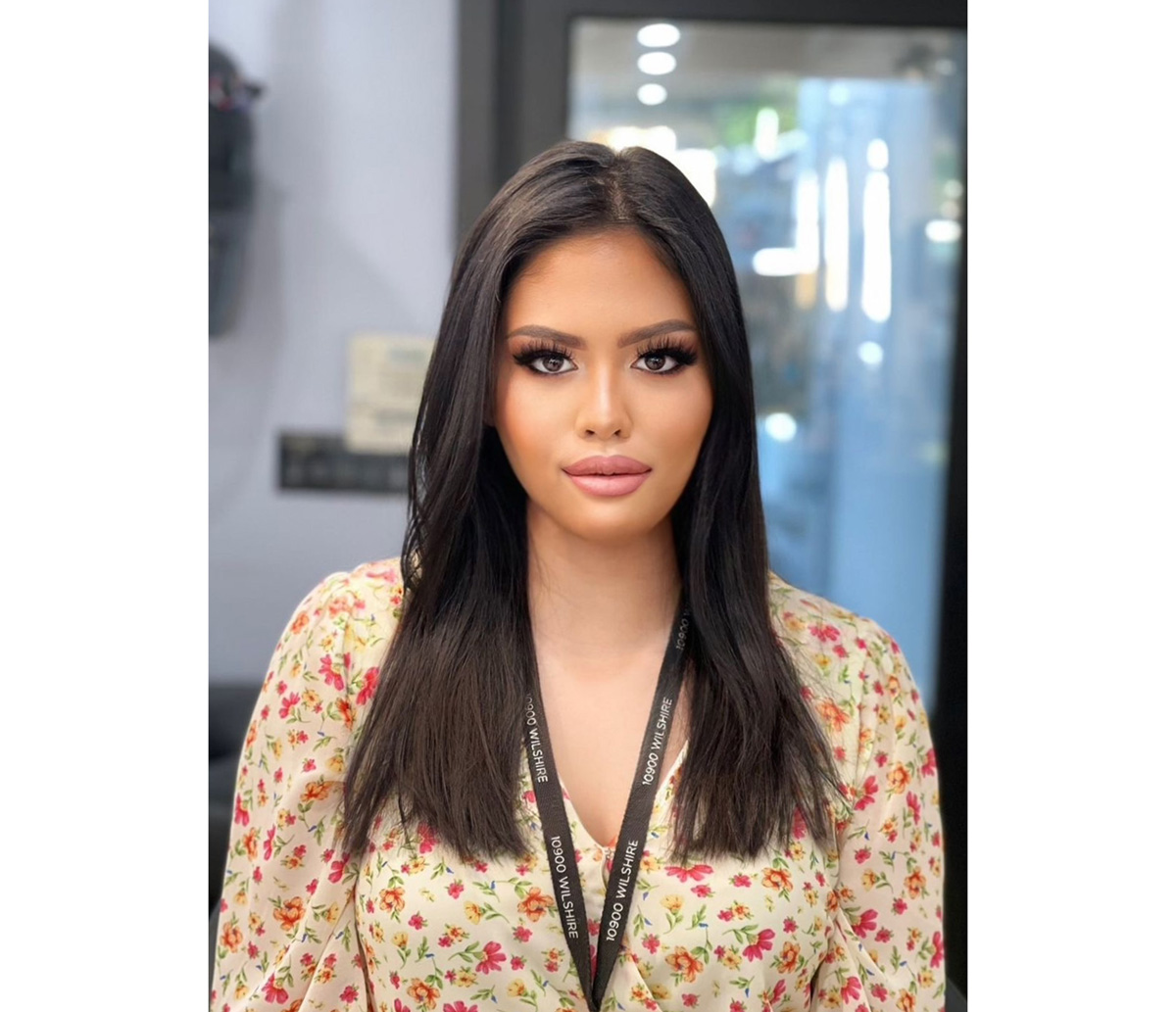 Bianca Rivera stands for a photo. (Courtesy of Bianca Rivera)
This post was updated July 4 at 7:54 p.m.
When I was contemplating my postsecondary education plans, I only really had two criteria: I wanted to go somewhere far away from home, and I wanted to live on a sunny campus.
I grew up in San Diego, and though one might argue the neighboring metropolitan area is not much of a change in scenery, I thought going to college in a bigger city would be more challenging. I was not one bit hesitant to leave behind the idyllic opportunities my hometown had to offer.
Here I am seven years later, living, learning and making a living in one of the largest cities in North America, and I wouldn't have it any other way.
After moving to Westwood, the Greater Los Angeles area has become my second home.
Since then, I've tried to take advantage of Westwood Village's proximity to Santa Monica, Sawtelle, and numerous hotels, museums, restaurants and shopping destinations by wandering off campus as much as possible.
After years of exploring, I'm convinced: LA is the greatest college town in the world. Every UCLA student should strive to take full advantage of the city their university calls home.
First, LA is buzzing with other students. There are over 300 colleges in the Greater LA area, and college students make up 974,013 of the city's over 10 million total population. It's nearly impossible to traverse the streets of LA without seeing a crowd of young people dressed in college apparel and gear or a group of friends heading to a themed party. There are so many students, college-aged or not, to befriend in LA.
Not only that, but LA is also one of the most diverse cities in the United States. LA is home to large ethnic communities and hosts residents from over 140 countries speaking nearly 224 different identified languages. Because of this conglomerate of ethnicities, cultures, religions, beliefs and backgrounds, LA has long been regarded as a true American melting pot.
Second, there's no such thing as boredom when you're in LA. If you love concerts, the Hollywood Bowl and the Crypto.com Arena are two multipurpose venues that frequently host big-name artists. Additionally, students can access certain theaters, museums and clubs at free or discounted rates. One of my favorite museums is the Getty Center in Brentwood, which houses centuries of art and modern design. Admission to this world-class museum is free, though it currently requires a timed-entry reservation because of the COVID-19 pandemic.
When the LA Rams won their second Super Bowl title this past year, I was amazed by the overwhelming postgame celebrations that brought the city together – even though I personally find football to be the most confusing sport to watch. I was also inspired by the strength and resilience of an entire city upon the sudden loss of professional basketball player Kobe Bryant in 2020. Since his passing, hundreds of murals of Kobe Bryant and his daughter, Gianna Bryant, can be found on walls across LA. Sports add to the brotherly atmosphere of the city. Before coming to college, I was somewhat interested in professional and collegiate sports. Now, I can truly count myself among the crowds of full-fledged fans rooting for the Lakers, Rams and Bruins.
Third, LA has never ceased to draw a crowd of foodies eager to try a wide variety of foods, from street foods to American classics and every pit stop in between. Though UCLA Dining has earned the title "2021 Best College Food in America," it was fun to dine out occasionally. Whether you're hungry for tacos or ramen, LA has something for you. If you want a true LA experience, it's easy to find the classics, such as comfort food, burgers, doughnuts and food trucks, especially after dark or when they reach their peak hours at midnight.
Finally, LA has some of the most pleasant weather in the U.S. I'm often drawn to the beaches along the Pacific, oceanside patio bars and the mild winter weather. You can count on temperatures being between 58 and 75 degrees for almost 200 days, with plenty of clear skies and sunshine as well.
It occurred to me that few cities experience such extremes while having an eclectic mix of entertainment and society like LA. We experience everything from the widely mourned death of a celebrity to an "Alice in Wonderland"-themed bar, and yet, this city is not that different from anywhere else. Despite the spectacles that have become established parts of the city's reputation, I look around and realize the place I'm in looks so strangely familiar. All that happens here is as familiar as flowers in the spring and beaches in the summer. Everyone is taking risks and fighting epic battles to pursue their dreams here.
Bruins are no different. That's why I encourage each and every one to strive to experience as much of LA as they can during their time at UCLA. While our campus is lovely and bustling in its own right, its surroundings make it well worth leaving every once in a while.
When I first came to LA, I thought it was just another lived experience. However, this city grows on you. It's where I want to be for the next few years.
Rivera graduated from UCLA in 2019.